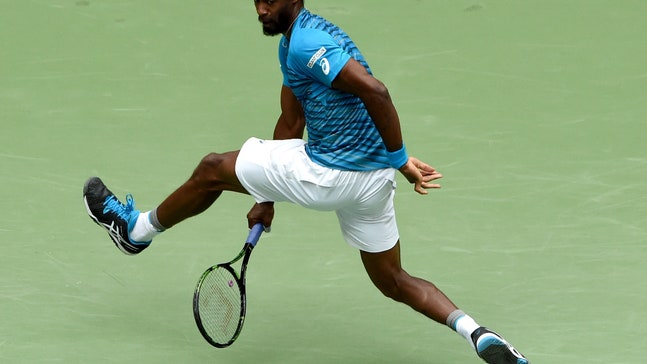 How Gael Monfils went from showman to contender, with a little help from LeBron James
Published
Nov. 15, 2016 2:00 p.m. EST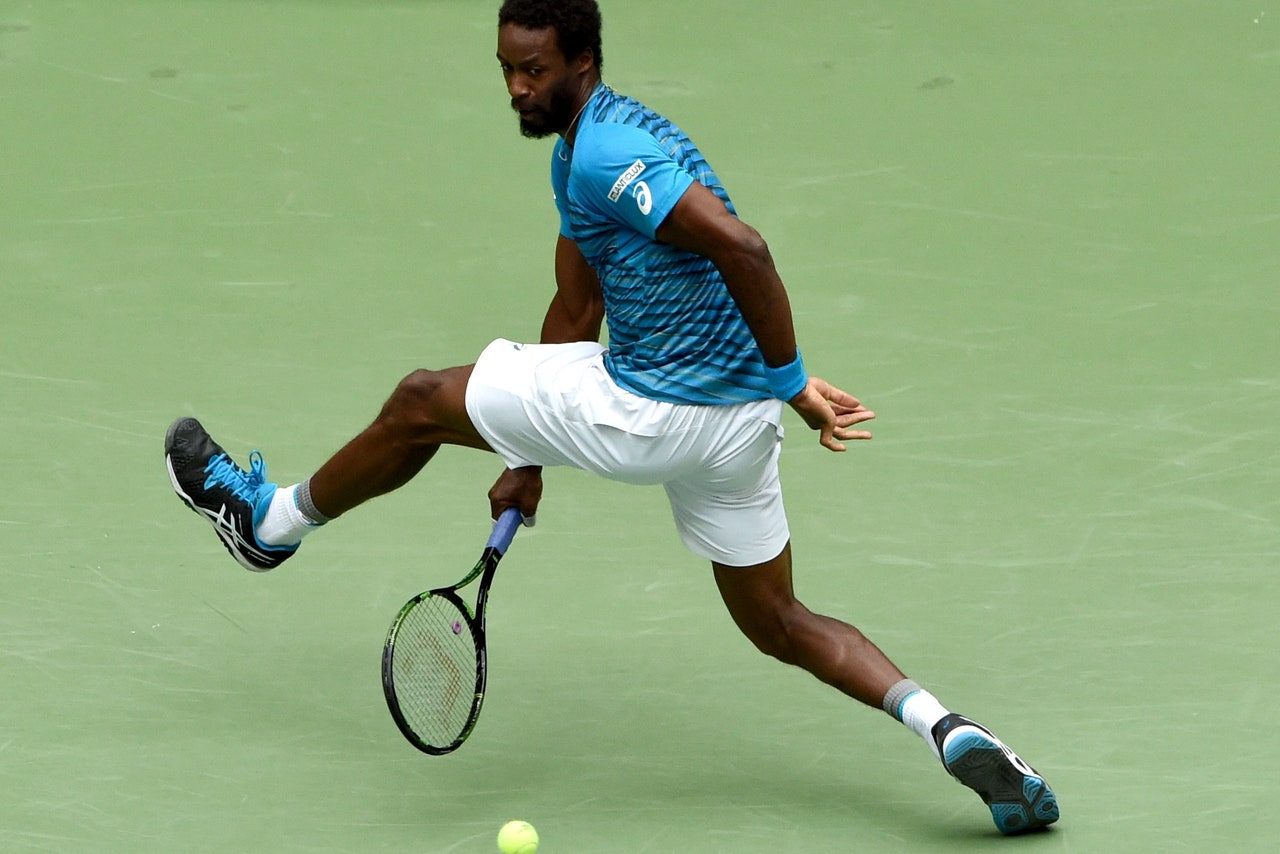 You can still call Gael Monfils a showman, it'd be an insult to his essence - his being - if you didn't. But over the past year, as the 30-year-old Monfils stares down the final set of his career, he's succeeded in become much more than an enigmatic, entertaining Frenchman who's dazzled and disappointed tennis audiences ever since he became the junior No. 1 back in 2004. He's become one of the best players in the world (consistently), with inspiration from an unlikely source, and on Friday night, the ATP's newest 30-something will play the biggest match of his career against the rusty, untested world No. 1 Novak Djokovic in their U.S. Open semifinal. For Monfils, it's a chance to finally make good on all the promise.
He's only gotten this far once before, back as a 21-year-old at the 2008 French Open when his loss to Roger Federer was a formality, but the meaning of it was so much greater. Monfils was ranked in the 50s then with a bright future ahead of him. His loss in Paris (when he surprisingly took a set off Federer) was the mere launching point to a career to be filled with a handful of Grand Slam semifinals and a few trophies to go along with them.
Then injury, apathy and a reliance on showmanship took over Monfils' career. When people called him the greatest athlete in tennis, it was almost sympathetically, like they were thinking "here's a guy who could have been there with peers Novak Djokovic, Rafael Nadal and Andy Murray."
He wasn't Novak, Rafa or Andy though. They make it look so easy, as if serving out a Grand Slam semifinal is as routine as playing a friendly match down at the neighborhood courts. It isn't. Dozens, if not hundreds, of professional players have been done in by their inability to deal with the mental part of the sport. (If 90% of baseball is mental and the other half is physical, then 95% of tennis is mental and the other 80% is physical.) To armchair psychiatrists (which pretty much encompasses all tennis fans) Monfils' showmanship was easy to diagnose. It was his crutch. If he hit a tweener passing shot or 360-jump forehand in a victory, then doing the same in defeat means he could tell himself he went down swinging. It was as if Gael Monfils was scared of success.
Yet just when expectations started to wane,  Monfils began to exceed them. Coaching helped, as did a focus on training. Emulating one of sport's greatest champions didn't hurt either.
"I've been respecting a lot what LeBron James [has accomplished]," Monfils told the press at the U.S. Open. "His mindset and the work he put in to win this final, I think is a big inspiration for me."
We've seen Monfils get close before and in his two biggest matches of the past three years, he's fought, then gone down in flames. His tennis bag should come with a fire extinguisher.
At the 2014 French Open, Monfils came from two sets down to even his quarterfinal with Murray and then, inexplicably, was bageled in the fading light of the fifth set, basically dumping the last four games after suffering an opening break. Monfils barely ran down balls in the final games.
Three months later, Monfils appeared on the verge of his biggest win when he took a two-set lead on Roger Federer in their 2014 U.S. Open quarterfinal. But this time it was Federer who came back, saving two match points in a bruising fourth set, and won in five. The result was the same as Paris but the road was far different. This time Monfils fought. He battled. Was a new player on the horizon?
Not quite. Monfils made the quarters in just one "big" tournament in 2015 (the majors and Masters 100s). The new Gael Monfils would have to wait until 2016.
If you simply look at Monfils' Grand Slam results this season, it appears to be another year of Gael being Gael. He bowed out in the quarters of the Australian Open to a game Milos Raonic, skipped the French Open with injury, lost in the first round of Wimbledon (still battling the injury and facing a bad draw in world No. 34 Jeremy Chardy, the top-ranked unseeded player) and is now making noise at the U.S. Open. Injuries, bad losses, flashes of brilliance. So what? We've seen it before.
But looking beyond the majors, Monfils' 2016 has been anything but ordinary. He's 40-11. After the Open, he'll be back in the top 10 for the first time in five years. He's in a major semifinal for the first time in eight years. He's made the quarterfinals in seven of his 11 majors, Masters or Olympic tournaments. Barring injury, he seems to be a shoo-in to make the year-end, eight-man ATP World Tour Finals. Gael Monfils is playing the best tennis of his life.
And for almost a decade now, that means Gael Monfils is about to lay an egg. Just when we want him to step into the spotlight, he recedes into its shadows. His showdown with Novak Djokovic is as anticipated as any non-Big Four match could be. Djokovic flamed out of Wimbledon in the third round - his earliest major exit in seven years. His gold-medal dreams were dashed when he lost to Juan Martin del Potro in the first round of the Olympics (speaking of bad draws). And, oddest of all, a rusty Djokovic has been made even rustier by the fact he's only finished two matches in New York. Jiri Vesely was a walkover in the second round. Mikhail Youzhny called it quits in the first set of their third round match. And Jo-Wilfried Tsonga served one ball in the third set of Tuesday's quarterfinal and threw the towel. In all, Djokovic has completed nine sets. In theory, it's the perfect time for Monfils to get the win that's eluded him for his entire career.
That's the problem. Monfils does his best when nobody is looking. Federer was going to cruise past him two years ago and Monfils played some of the most inspired tennis of his life. It wasn't until he came close to winning that he fell apart. They'll say Djokovic is ripe for the taking. He's not healthy, he's in one of his mental dips and he's about to play a guy with an unorthodox game who will be cheered louder in New York than anyone not named Jeter.
It won't matter. Djokovic is 12-0 against Monfils, with each match taking place at a major, Masters, Davis Cup or Olympics. He'll add another tally on Friday. For Gael Monfils, it'll be a step in the right direction, even at 30. This is the brave new world of tennis, when 32 is the new 22. Monfils couldn't make good on his promise back then. Maybe the beginning starts now.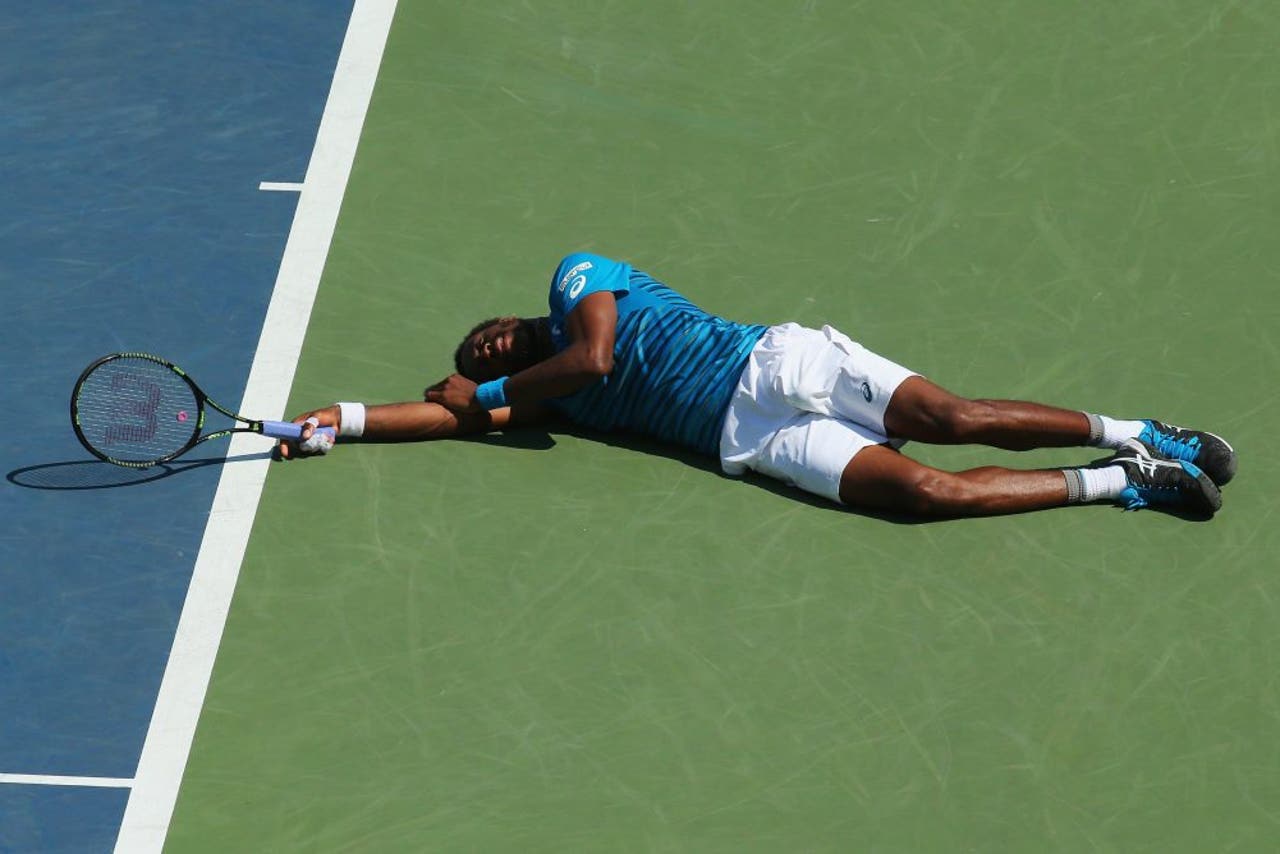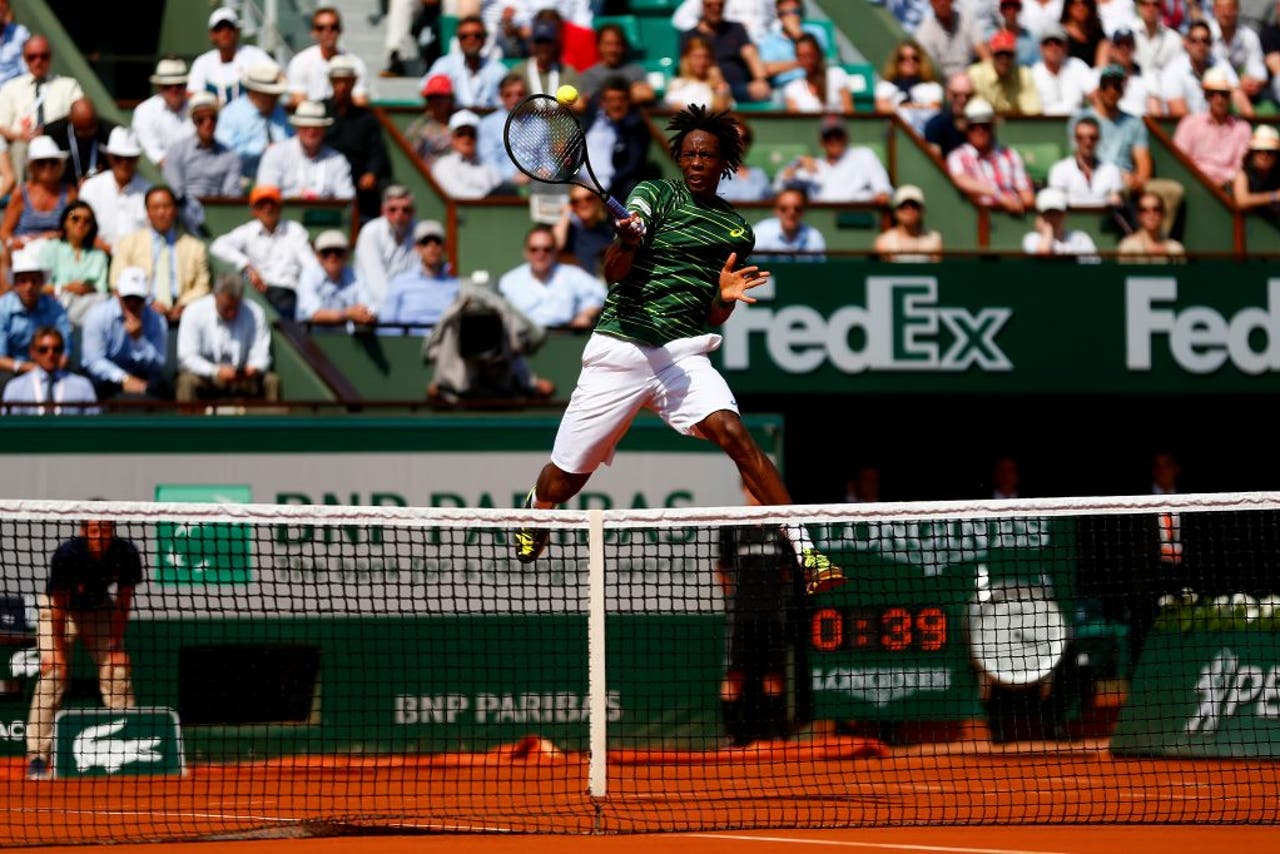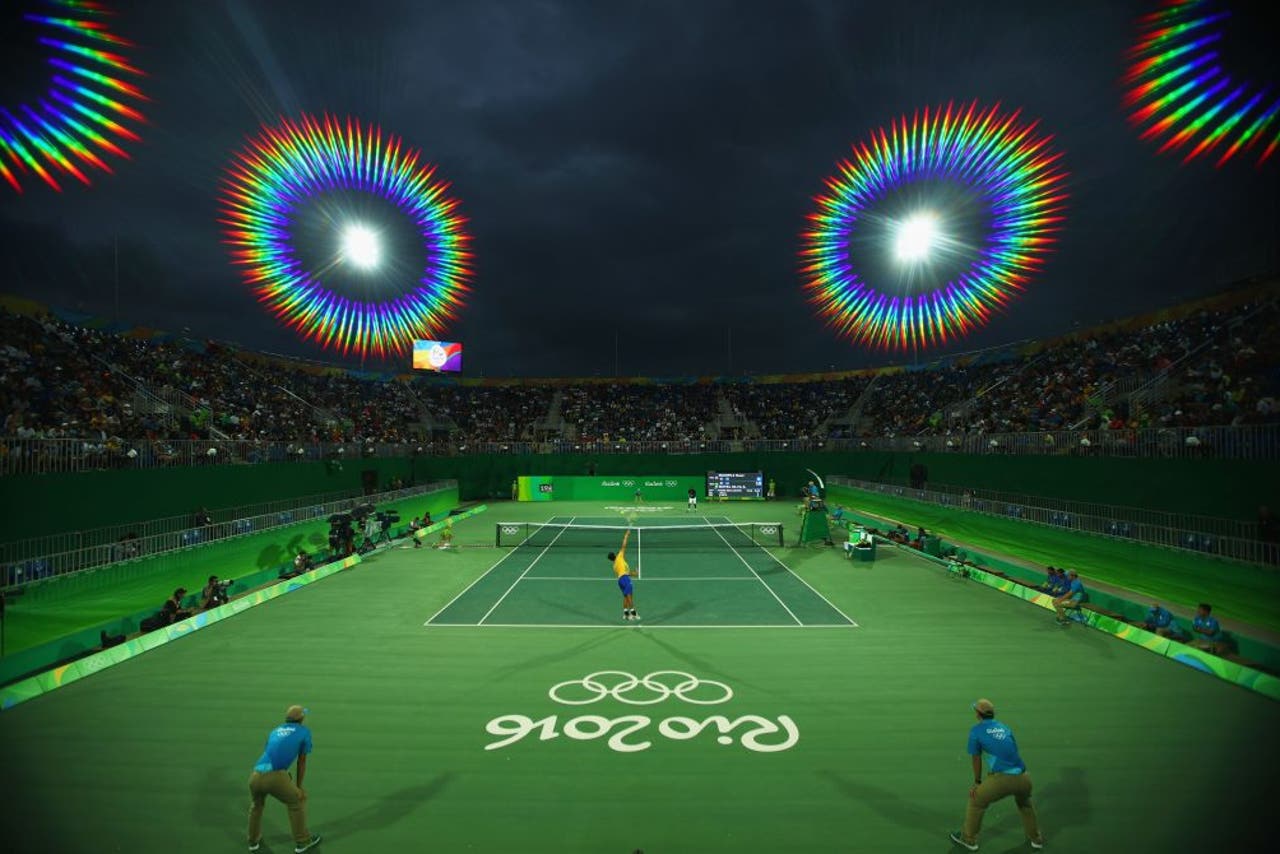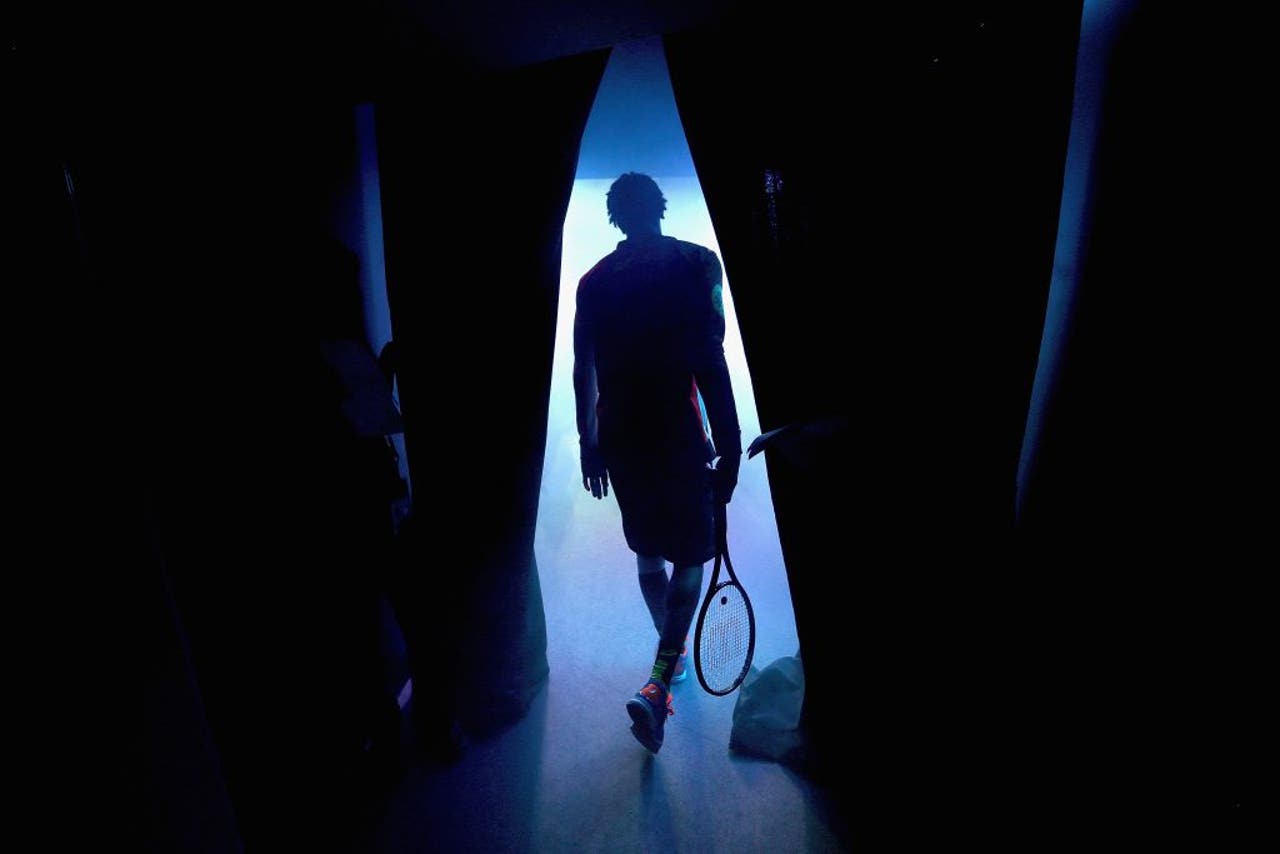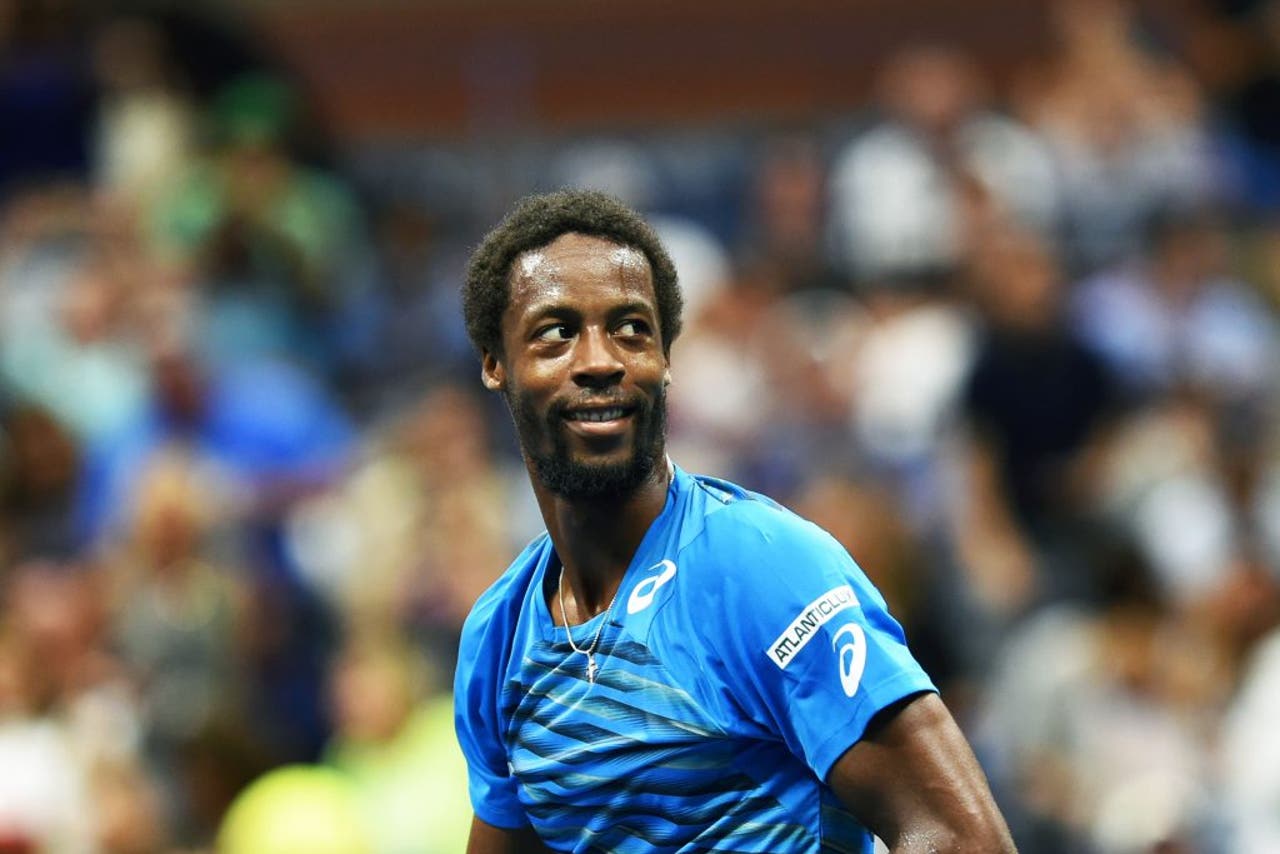 ---
---