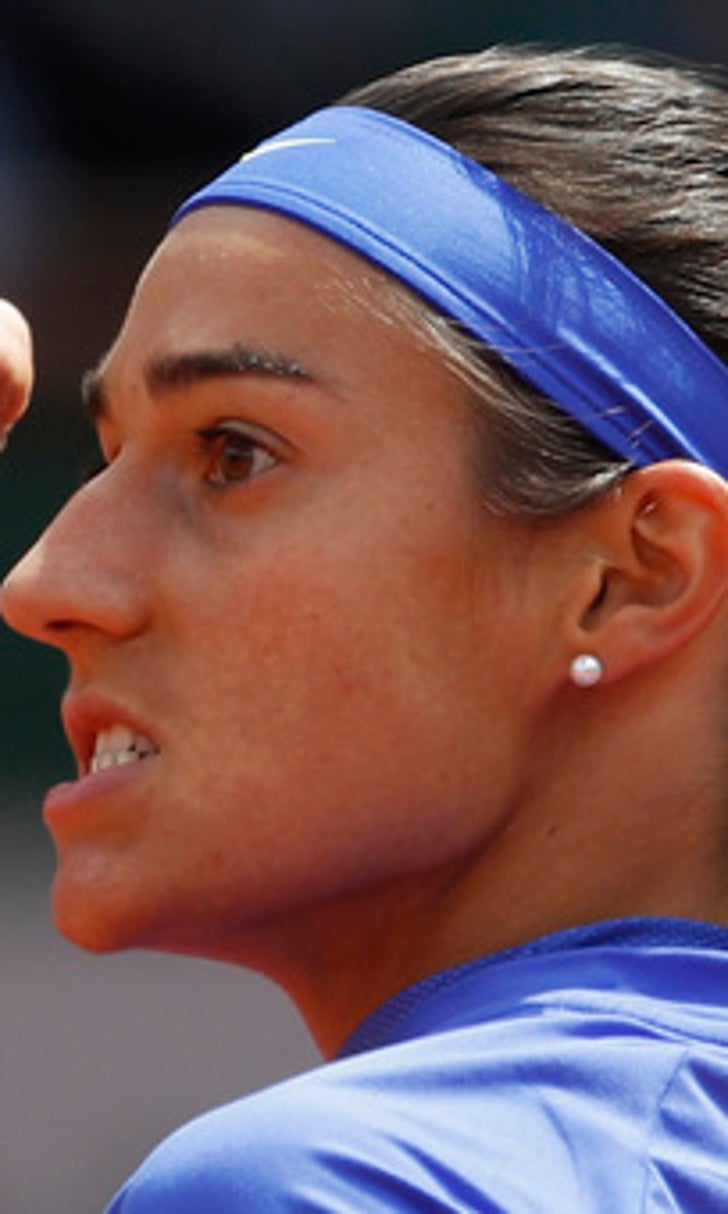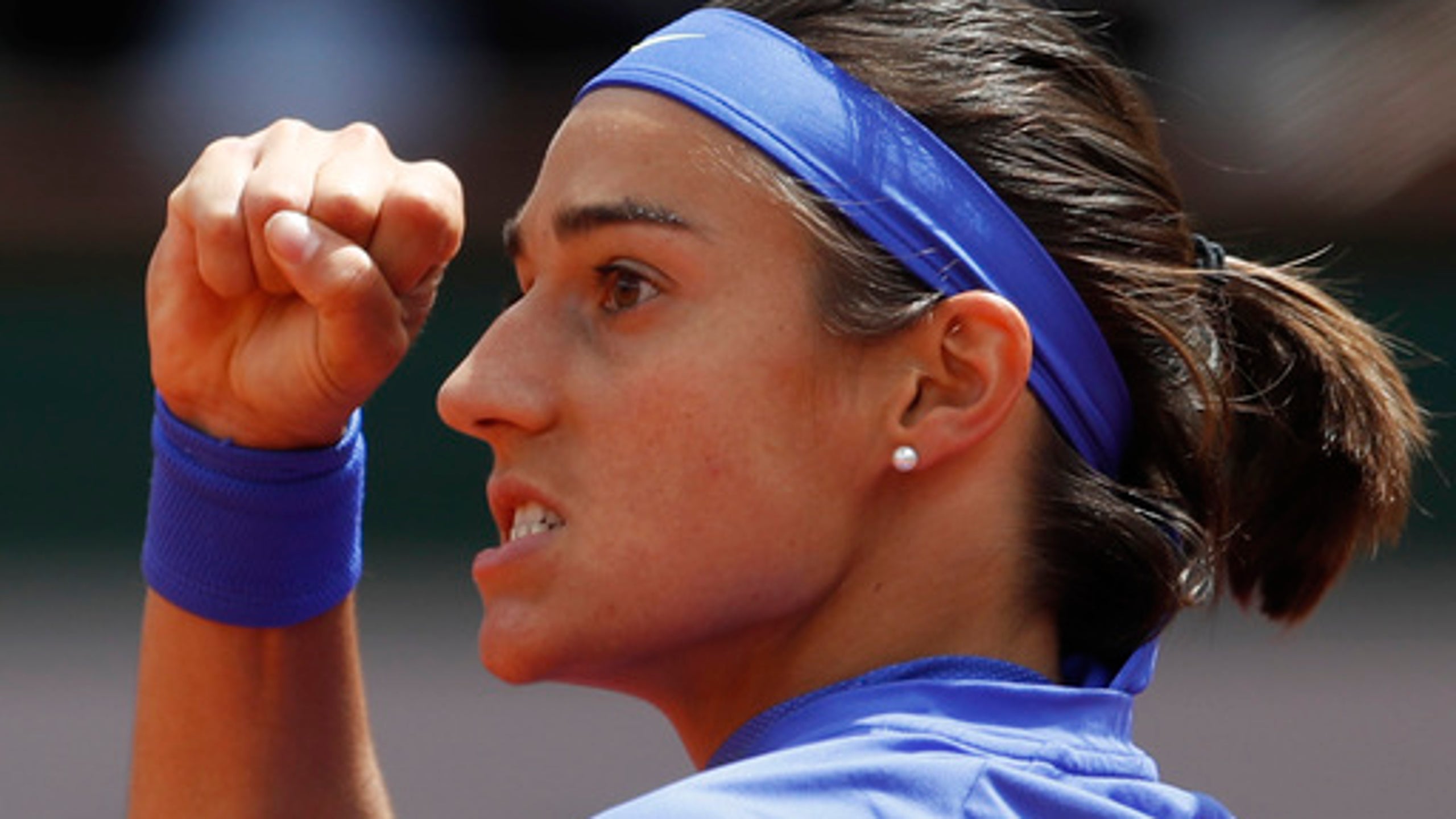 Big comeback puts Halep in French Open semi against Pliskova
BY AP • June 7, 2017
PARIS (AP) Trailing by a set and two breaks in the French Open quarterfinals, just one game from defeat, Simona Halep was not exactly full of positive thoughts during a changeover before her opponent tried to serve out the victory.
''I said that the match is lost. ... That's it. It's over,'' the Romanian recalled. ''And then I started to feel more relaxed, maybe because I thought it's finished.''
Well, it worked. The No. 3-seeded Halep came all the way back to beat No. 5 Elina Svitolina of Ukraine 3-6, 7-6 (6), 6-0 on Wednesday, saving a match point en route to reaching the semifinals at Roland Garros for the second time.
Halep, the 2014 runner-up, was down 5-1 in the second set, then was a point from losing while down 6-5 in the tiebreaker but came up with a backhand winner down the line to extend the match.
She didn't even know how dire things were at that moment. Only later, while checking Twitter, did Halep find out what the score was.
''I was like, `(It) was match point for her?''' Halep said. ''I didn't realize during the match.''
You had no idea?
''Yeah,'' Halep confirmed. ''Was better, actually.''
On Thursday, she will face No. 2 Karolina Pliskova of the Czech Republic, a 7-6 (3), 6-4 winner over No. 28 Carolina Garcia of France.
The No. 1 ranking will hang in the balance: If Pliskova reaches the final, she will replace Angelique Kerber, a first-round loser in Paris, atop the WTA. If Halep can get past Pliskova and then go on to win the title, she'll be the new No. 1.
Asked whether she felt any additional pressure because of that possible prize, Pliskova answered with a smile.
''No, not really, because coming into this tournament, there were a few people who told me, `You have to be in the final to be No. 1.'
''I was like, `There is no chance I make final here,''' she said. ''And now it's close, but it's close and it's far, as well, because I'm playing against somebody who I would (call) one of the best girls on clay. It's not like you're going to get it for free, you know.''
Pliskova's self-effacing comment about making it to the final weekend at Roland Garros makes sense. After all, while she was the runner-up to Kerber at the U.S. Open after beating Serena Williams in the semifinals, Pliskova has never had any success to speak of on clay.
In five previous French Open appearances, she won a total of two matches.
''It's probably tough to play my best tennis on this surface,'' she said, noting her trouble with the footwork that can be tricky and the way clay dulls her dangerous serve.
All of her big hitting - with a racket that has a white ribbon attached to the frame for good luck - gave Garcia fits: The last French player in the tournament made an eye-catching 31 unforced errors, to Pliskova's 13.
''Still, I think I'm able to play better tennis,'' Pliskova said, ''which, probably, I'm going to need'' against Halep.
Just last month, Halep lost to Svitolina - who leads the tour in titles and match wins in 2017 - in the final of the Italian Open. Worse, for Halep: She tore a ligament in her right ankle, leaving her French Open status up in the air.
She sure didn't shown signs of any issues Wednesday, scrambling all over the court to retrieve shots by Svitolina that seemed destined to be winners. After digging her big hole, Halep climbed out by making an effort to drive balls deeper in the court and trying to make Svitolina move more.
Svitolina, who herself had come back from trailing 5-2 in the third set of her fourth-round match, acknowledged that ''a little bit of nerves'' didn't help her cause against Halep.
''Such a big event,'' she said. ''It can happen.''
---
Follow Howard Fendrich on Twitter at http://twitter.com/HowardFendrich
---
More AP tennis coverage: https://apnews.com/tag/apf-Tennis
---
---