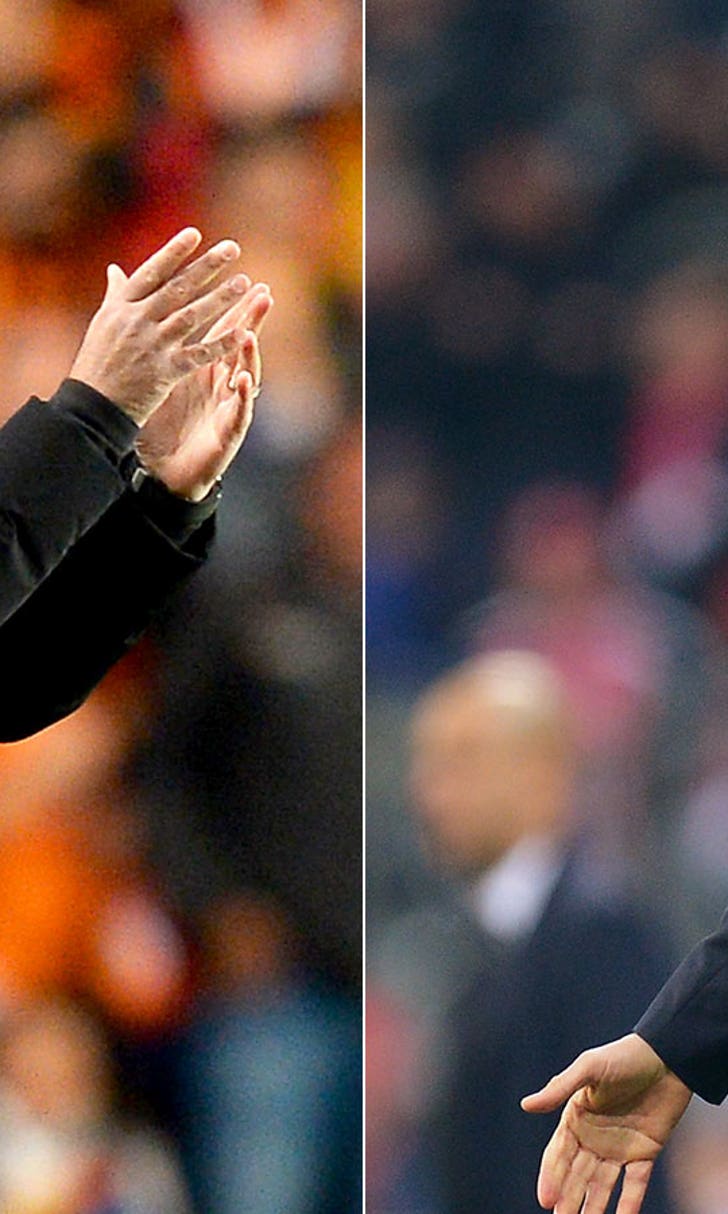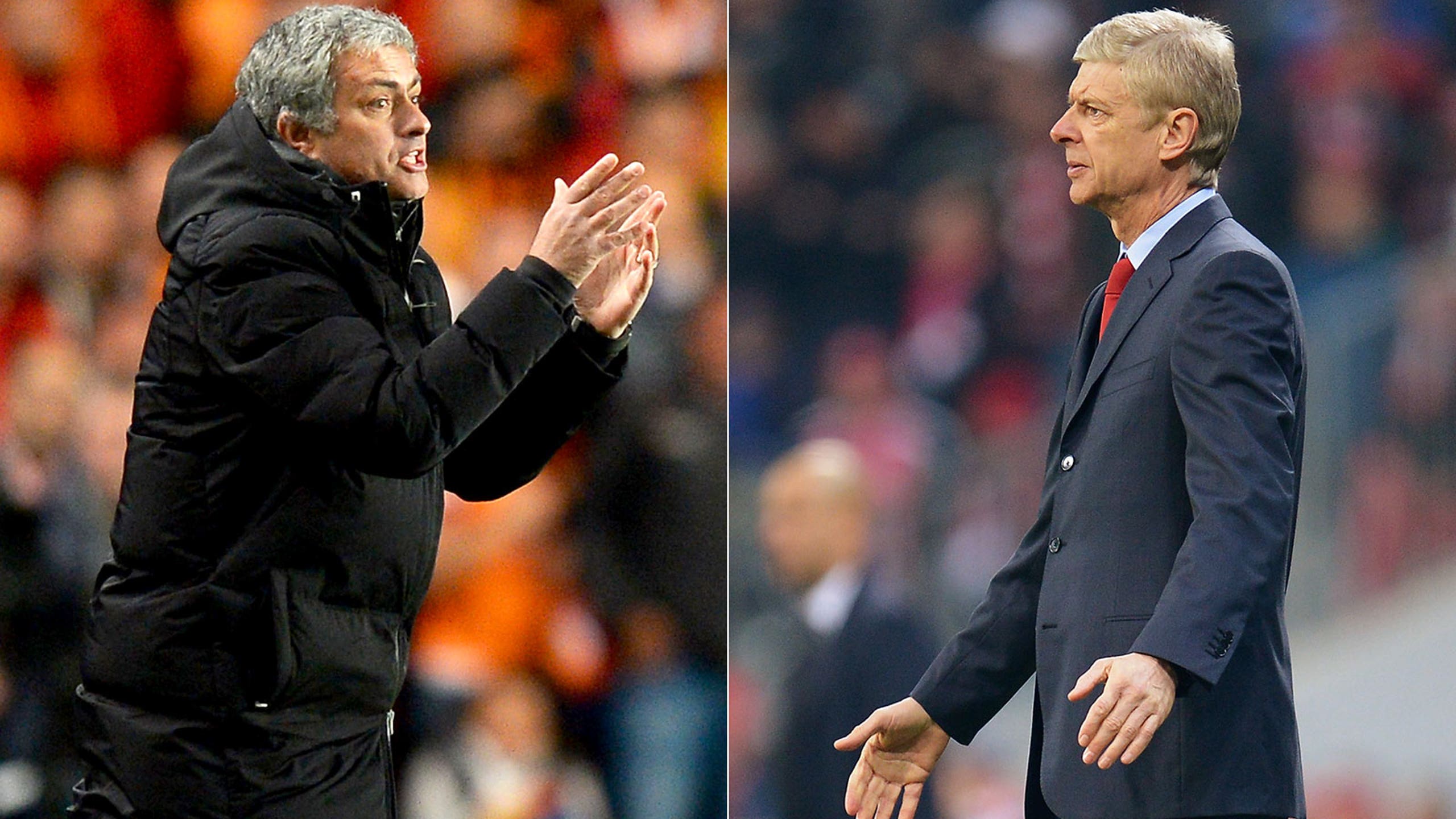 Wenger, Mourinho meeting has hallmarks of classic Western
BY foxsports • March 21, 2014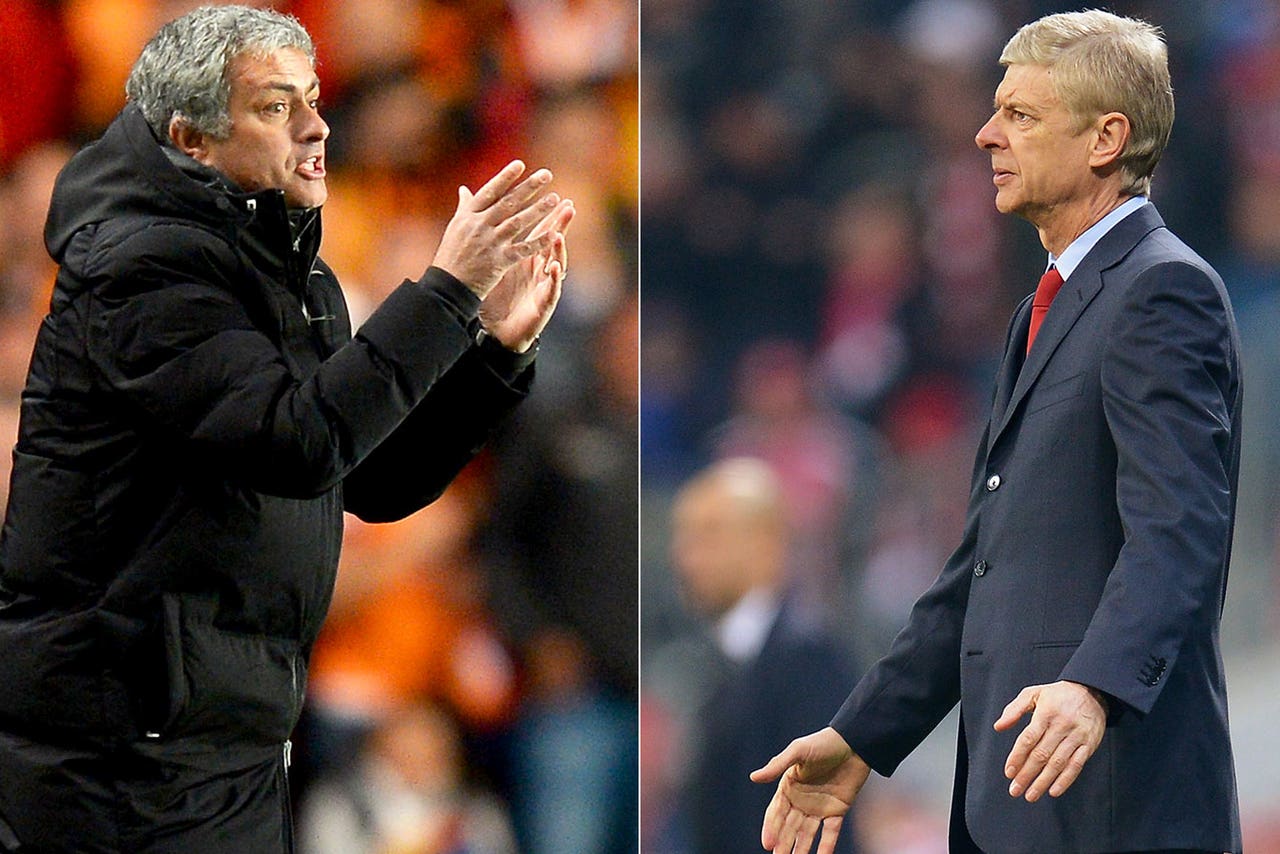 London -- For such a generally dignified and admired personality, Arsene Wenger does get into rather a lot of personality clashes. His main foe used to be Sir Alex Ferguson. Now it'€™s Jose Mourinho and such is the air of showdown surrounding the men's forthcoming confrontation at Stamford Bridge that the Premier League ought to have changed the kick-off time -€" 1245 London time on Saturday -€" to High Noon.
The classic Western movie involved a gunslinger. This version features a mudslinger in the form of Mourinho.
A few weeks ago, informed that Wenger had said fellow coaches unwilling to admit they had a chance to claim the League title were displaying a "fear to fail," Mourinho responded that the Arsenal boss should know, being a "specialist in failure".
He added that Wenger's eight seasons without a trophy -€" it will be nine if Arsenal don'€™t clinch the League or FA Cup this season -€" would have got him the sack at Chelsea and many another club.
Specialist in failure? It was a phrase that went too far, most observers felt, and Wenger dismissed it as "silly, embarrassing".
Not that anyone could deny Mourinho's status as a specialist in success; his list of honors in Portugal, England, Italy and Spain constitutes a quite magnificent cake, iced with Champions League triumphs in the employ of Porto and Inter. He just didn't have to disparage the record of Wenger, arguably England's most universally respected coach, if not the most trophy-laden since Arsenal'€™s FA Cup victory in 2005.
So he's really spiced up an encounter that didn'€™t really need it, given that Chelsea lead the most thrilling of four-horse races for the title with Arsenal among those whose pounding hooves Mourinho's players can hear. Victory in Wenger's 1,000th game with the club would take them to within a single point of Chelsea -€" with a game in hand, at home to Swansea on Tuesday, that they will be expected to win.
Meanwhile, Liverpool will be favored to take three points at Cardiff, and Manchester City to sweep away Fulham at the Etihad in advance of a seismic derby with United at Old Trafford on Tuesday. It'€™s gripping stuff and Mourinho, who seemed to have established Chelsea as likely champions with the organisation of a masterclass at City in early February, is under as much pressure as anyone.
It's often said that Arsenal don'€™t win enough of the big games. Chelsea are not winning enough of the others.
Just before the success at City, they had been held at home by an ultra-defensive West Ham team. They also missed out on two points at West Brom and last weekend a tempestuous game back in the Midlands saw two of Mourinho'€™s team sent off -€" Willian for two yellows and Ramires for a single hideous foul -€" as they went down to a brilliant goal from Aston Villa midfielder Fabian Delph.
Mourinho was banished to the stands amid the late scenes following Ramires'€™s dismissal and now faces disciplinary action. Nothing new there. But what's unusual is that the master of psychological warfare appears to be losing his cool.
Specialist in failure? The words resound in the prelude to the all-London clash at Stamford Bridge. They are returning to haunt him like a hostage to fortune because he has an extraordinary record in home League games on this ground, never having lost one in two spells with Chelsea now adding up to more than four years, and the chances are that one day it must be broken.
Can Wenger'€™s Arsenal do it? Can they win this very special big game and throw Mourinho's scorn back in his face?
Of course it will be all about players once the white line is crossed but you can be sure that Wenger's will have the honor of their boss in mind. There is an unusual degree of gratitude in most of their relationships with him and, in any case, the jibe reflected as unflatteringly on them as Wenger. Might they be fired enough to inflict a fatal blow on the title ambitions of its author?
Chelsea should have enough within their ranks at least to tie. In the reborn John Terry they have the Premier League'€™s best central defender this season. With Nemanja Matic back at the club, a midfield sparkling with diamonds just as like Eden Hazard is more resilient too. And up front the veteran Samuel Eto'€™o showed in the Champions League victory over Galatasaray in midweek that his predatory skills are anything but lost in the mists of time.
But Arsenal have this flair for defiance. We saw it when, having gone out of Europe with victory at Bayern Munich last season, they returned this month to tie with the champions on their ground. Again, it wasn'€™t enough, but the belief that they can compete with the best will be carried on to the Bridge turf just after High Noon.
For the audience it'€™s riveting. All we need is Gary Cooper in the role of Wenger. And don'€™t worry -€" I'€™m not going to tell you the ending.
---