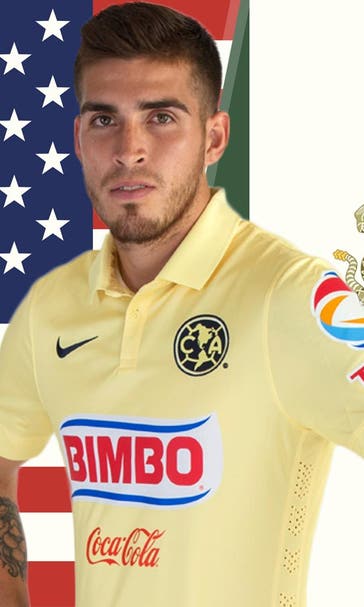 USMNT defender Ventura Alvarado relishes opportunity to face Mexico
April 14, 2015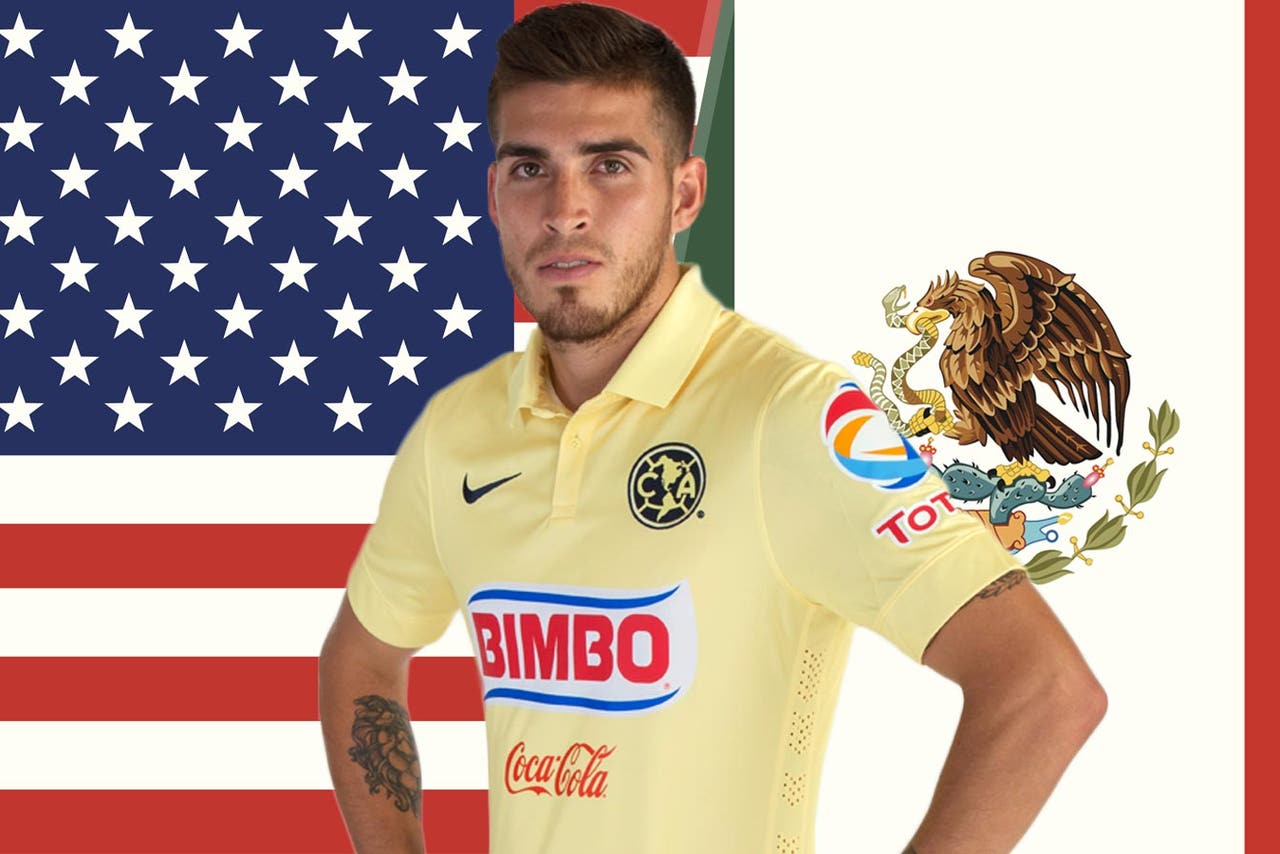 SAN ANTONIO --
United States defender Ventura Alvarado stands alone as the banter swirls around him. He is a red, white and blue island in the middle of the Club América locker room. He hears all of the chatter as he prepares to leave for international duty. His Mexican teammates are backing El Tri on Wednesday and prodding him to support his allegiance with the corresponding stakes.
"Someone wanted to get bald, but I was like, yeah, I know you won't do it," Alvarado said as he rattled off the friendly wagers before the U.S. went through their paces at Trinity University on Monday afternoon. 
These breezy exchanges between interested colleagues occur in the changing rooms of big clubs all around the world. They are part and parcel of life as an international player. In this case, they also signify Alvarado's rapid ascent over the past nine months.
The climb started when former América manager Antonio Mohamed placed his faith in the Phoenix native at the start of the Apertura last summer. Alvarado established himself as a regular in the side, a trusted option in defense for one of the two biggest clubs in Mexico. He featured regularly as Las Aguilas claimed their record 12th title in December.
Alvarado's emergence with América eventually raised questions about his international future. He grew up in Arizona as a son of Mexican parents and moved to Mexico City to pursue a professional career with América as a teenager. There were potential avenues available to him on either side of the border. He weighed both of them as he fought for his place under new América manager Gustavo Matosas and waited for the picture to emerge.
The tale of two nations eventually sorted itself out. Mexico boss Miguel Herrera -- the former América coach who monitored his development in the youth academy and sent him out on loan to Necaxa during the 2013-14 season -- chose other defenders ahead of him. U.S. coach Jurgen Klinsmann kept careful track of his performances with América and included him in the squad to face Denmark and Switzerland last month.
Alvarado accepted the call-up and claimed his first two U.S. caps during that trip. He fared well enough during his two substitute appearances ("Ventura stepped in on the field like he has always been with us," Klinsmann told ussoccer.com over the weekend) and retained his place in the squad for this fraught clash.
"It feels really good," Alvarado said. "[Looking] back all of my history, I've worked a lot for this moment. I'm happy, but I want more. I want to have more minutes here and be a starter."
Those aspirations reflect the desire to sustain the progress achieved over the past few months. The 22-year-old center back is still in the process of adjusting to his new international surroundings and stating his claims for a regular place in a full-strength team. He understands this match presents him with a chance to advance his case for a spot on CONCACAF Gold Cup roster this summer.
This friendly offers the ideal setting to continue his international career. There is an opportunity to push for playing time with Michael Orozco -- the man chosen ahead of him on the right side of the central defensive pairing in Denmark and Switzerland -- out of the reckoning. There is tangible incentive for him to perform well given his quest for a greater role and his ties to both sides. There is also an unwavering appreciation for the magnitude of the moment.
"I'm really motivated," Ventura said. "I had an interview a couple minutes ago. I was really emotional. I had a lot of emotion. He told me it looks like you want to beat them real bad. I was like, 'yeah, yeah.' I feel like it's Club América against Chivas. It's a Clasico. That's how I feel. I feel like we have to beat them."
The point of reference captures where Alvarado resides on the cusp of this friendly. He is an emerging presence for one of Mexico's biggest clubs and a promising prospect for El Tri's biggest rival. He is American and Mexican, a blend of both countries through his heritage and his professional progress.
Those links run deeply, but they do not change the fact he represents one side now. He is a stakeholder now in this bitter rivalry. And he wants to return to that América locker room with bragging rights on his side.
"There are a lot of bets," Alvarado said. "A lot. And I'm going to take them all."
---