Tim Howard says USMNT lacked passion under Jurgen Klinsmann, stirring controversy
BY Caitlin Murray • January 18, 2017
Longtime United States goalkeeper Tim Howard sees one benefit to Bruce Arena replacing Jurgen Klinsmann as the national team head coach: American pride will be restored to the team.

"What I think (Arena) will add is this ability to truly believe in the shirt and I think we lost that a little bit over the last couple of years," Howard told USA Today in an interview Tuesday.

"I think it slips away because you bring in …," Howard said without finishing that sentence. "Jurgen Klinsmann had a project to unearth talent around the world that had American roots. But having American roots doesn't mean you are passionate about playing for that country."

He added: "I know there were players that came in that it didn't matter as much to. One or two can get found out, but if you get enough of those players, you lose sight of what you are all about. While it was a good idea in theory, it had its flaws. Bruce will 100 percent get that back."

Howard's comments were quick to stir up controversy because they seemed to suggest the dual-nationals Klinsmann had scouted – players like Fabian Johnson and Jermaine Jones – weren't as passionate about playing for the USA than single-national players.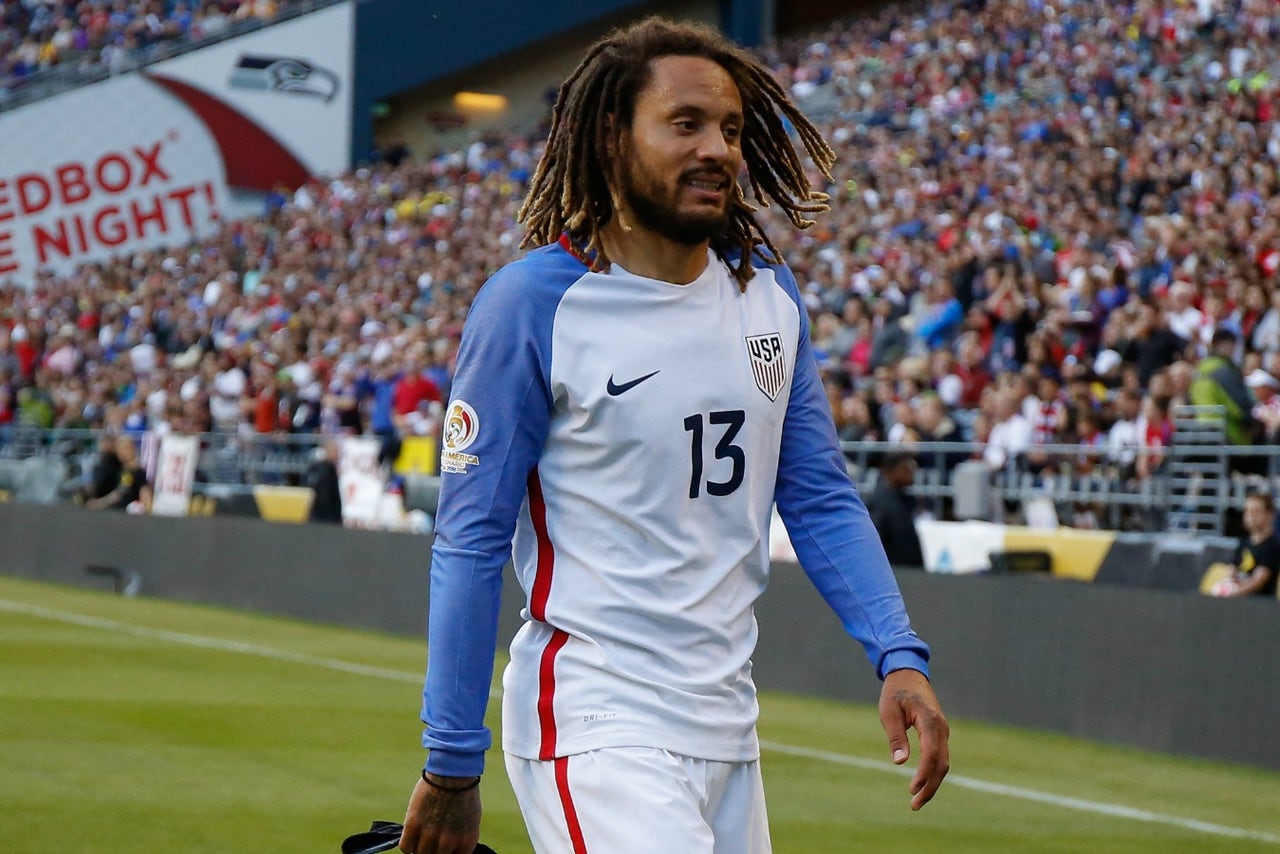 Jermaine Jones was born in Germany, but has been one of the USMNT's best players.

The backlash was hardly a surprise. Howard's comments seemed to echo ones made by Abby Wambach last year questioning the heart of foreign-born players, which caused her to come under fire. She doubled down recently, sparking a new wave of criticism, when she questioned whether those players have "that killer instinct."

But by Wednesday, Howard was already making efforts to clarify that he was not criticizing the inclusion of dual-nationals on the team. In an interview with ESPN, Howard said that his comments weren't meant to be directed only at dual-nationals, but across the squad.

"Some of them are (dual-nationals), but I think others are players who have their roots here in America too," Howard said in the interview. "It's not exclusive to them because some of our dual nationals have been brilliant.

"Jermaine Jones has been a rock for our national team. He's been one of the heartbeats. Fabian Johnson has been brilliant for us. So, no, that wasn't aimed at any one person in particular."

He added that the team had been "disconnected" under Klinsmann and, whatever the cause of it was, "there's no way you can all be pulling in the same direction."

MORE FROM FOX SOCCER


---
---