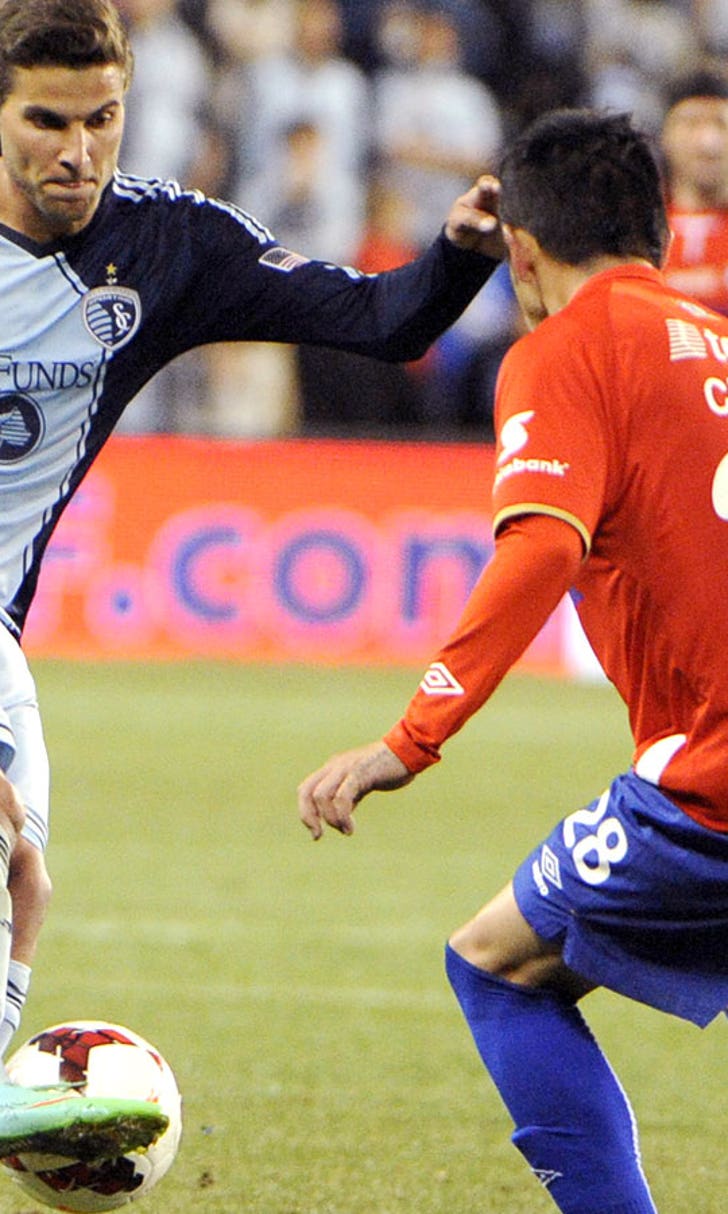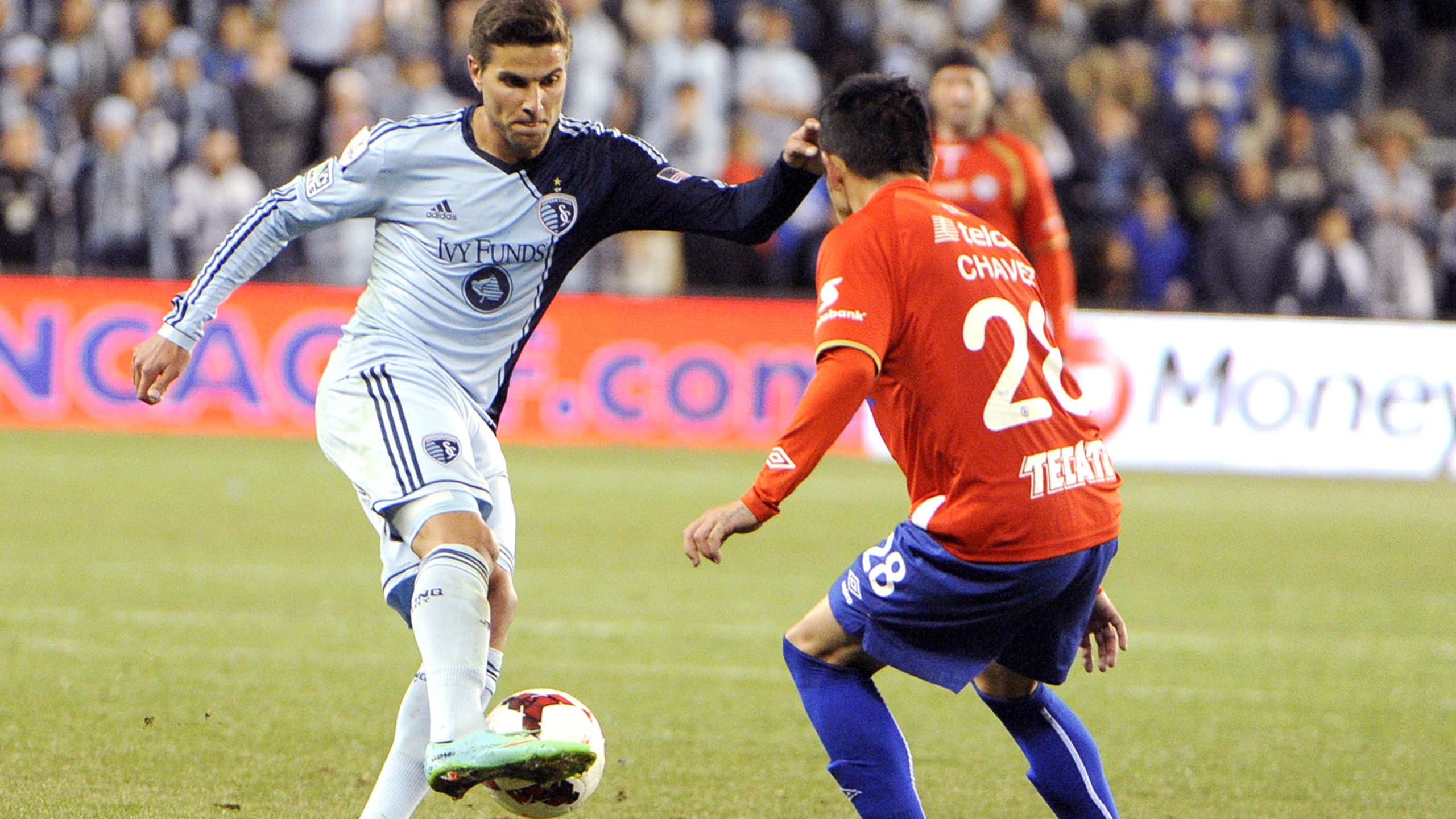 Sporting KC defeats Cruz Azul in CONCACAF Champions League first leg
BY foxsports • March 12, 2014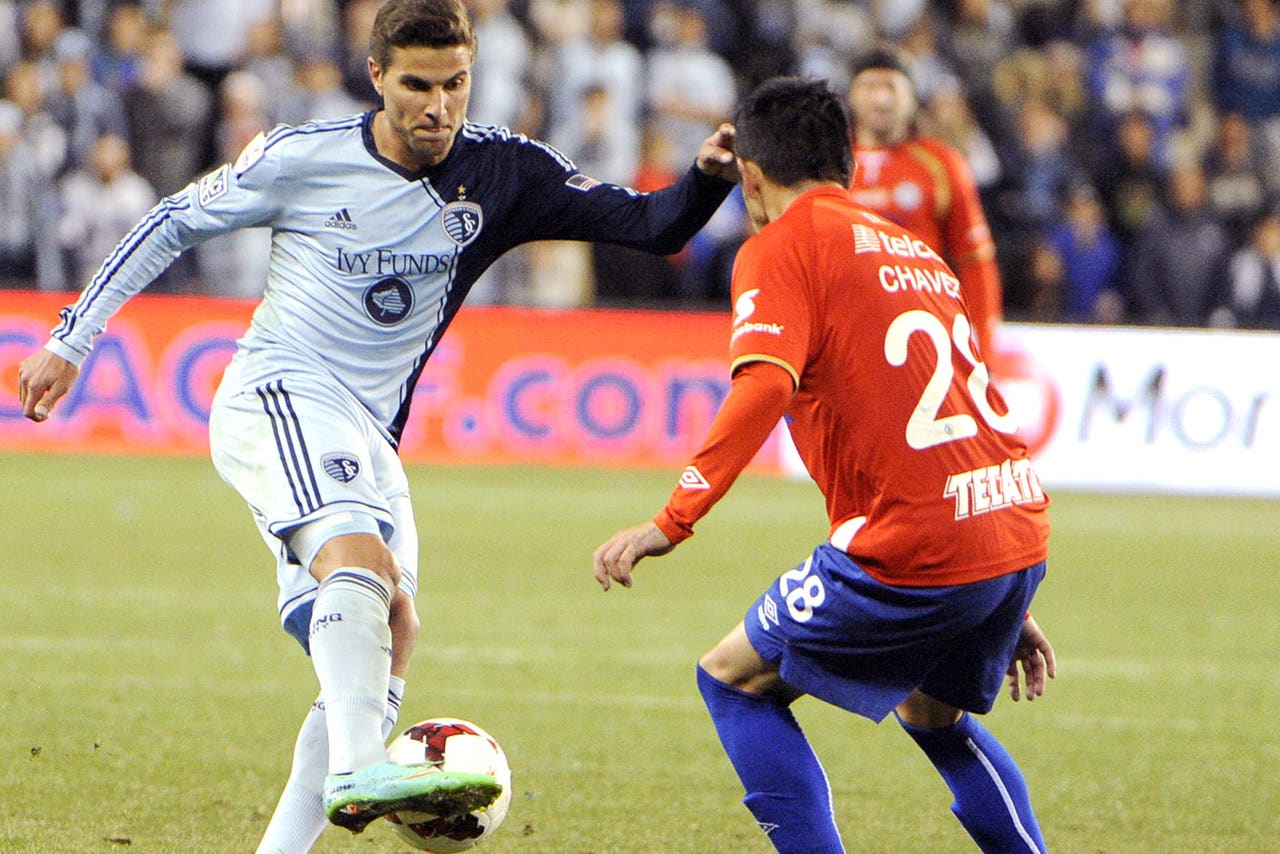 KANSAS CITY, Kan. (AP) Kevin Ellis scored his first competitive goal in his fourth career start and Sporting Kansas City beat Mexico's Cruz Azul 1-0 on Wednesday night in the first leg of the CONCACAF Champions League quarterfinals.
The second half of the total-goals series will be played March 19 in Mexico City. Sporting will advance to the semifinals with a draw, or even a one-goal loss other than 1-0.
Ellis, starting at right back with Chance Myers still recovering from a groin strain, scored in the 17th minute off an assist from Claudio Bieler.
Eric Kronberg recorded his fourth shutout in five Champions League starts for Sporting, with the help of goalmouth clearances from defenders Ike Opara in the 54th minute and Seth Sinovic in the 55th.
Sporting needed two big defensive efforts early in the second half to preserve the victory. Center back Ike Opara cleared Mariano Pavone's shot off the goal line in the 54th minute. On the ensuing corner kick, left back Seth Sinovic headed Marco Fabian's deflected header out of the goalmouth.
Replays indicated that Fabian's header went off Feilhaber's upper arm, which should have resulted in a penalty kick, but referee Elmer Bonilla allowed play to continue.
---