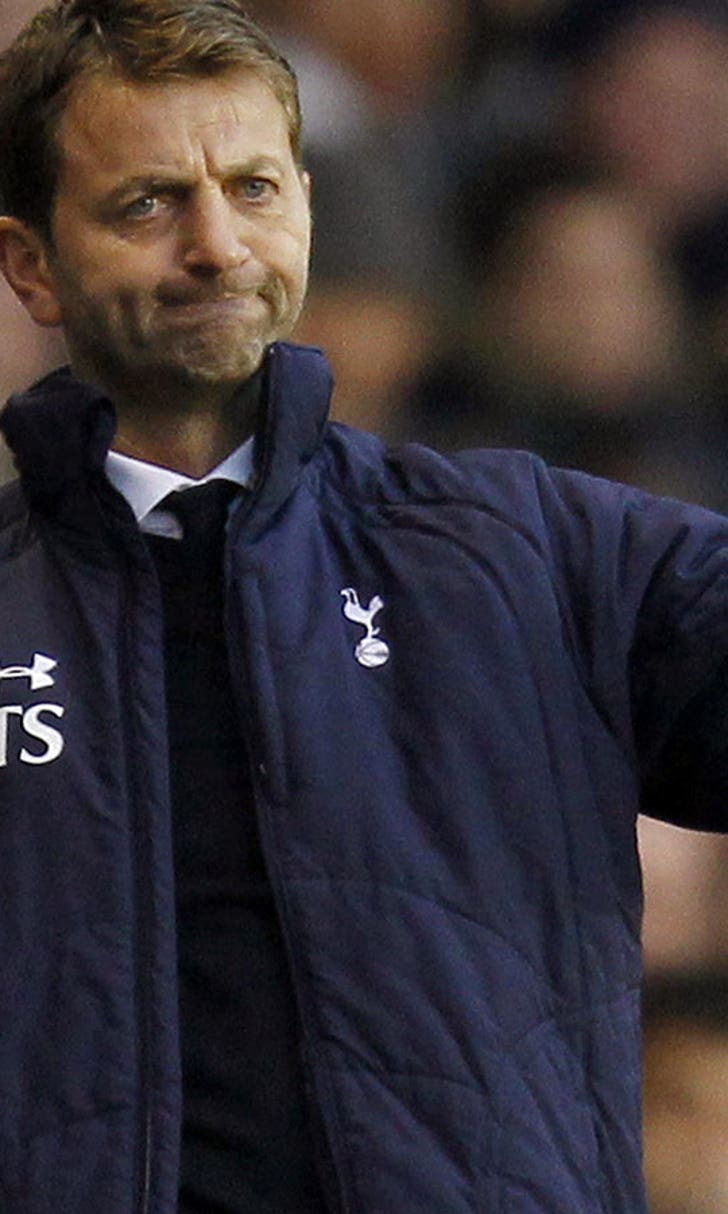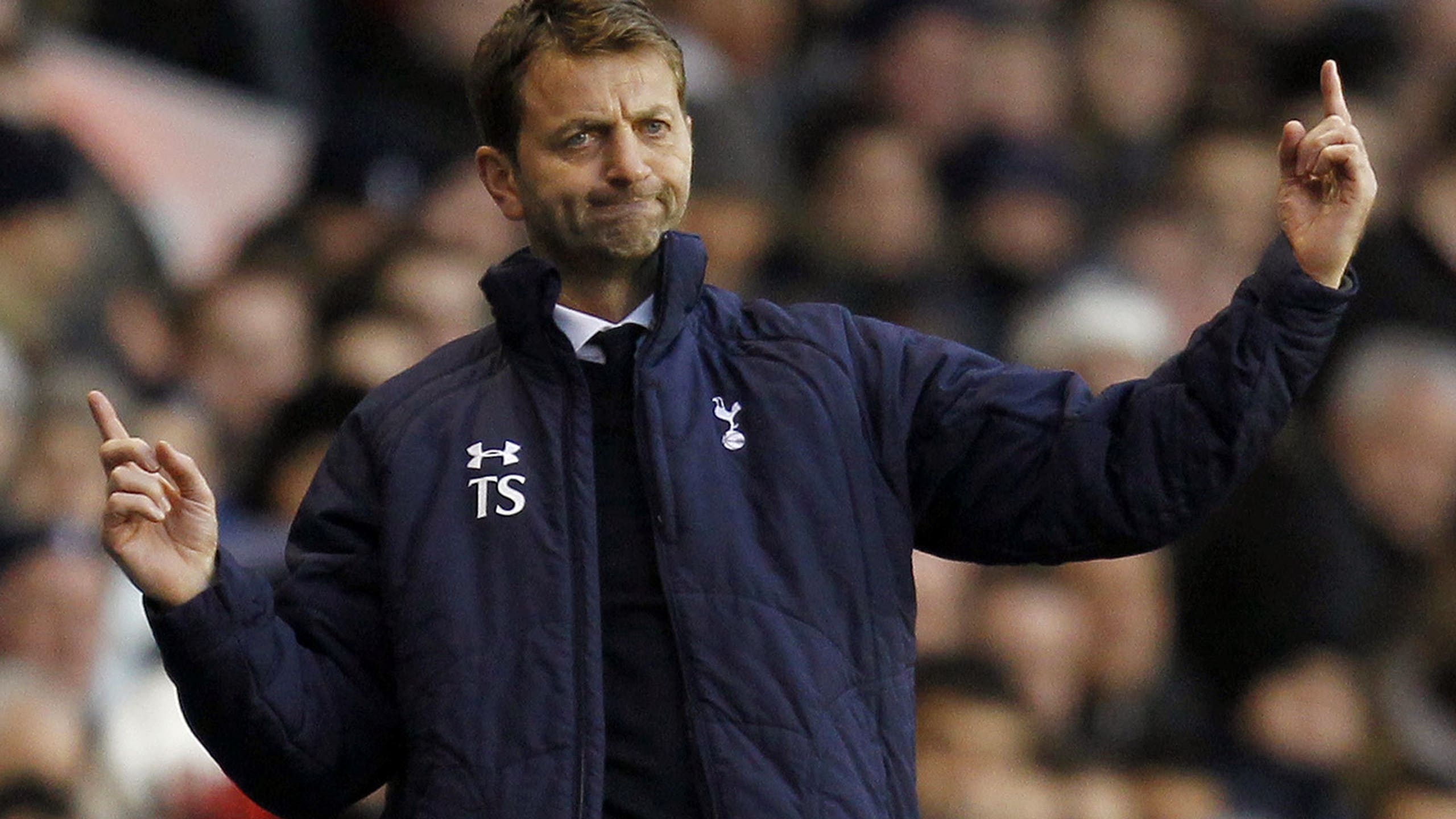 Sherwood fails to provide tactical acumen when it matters most
BY Jonathan Wilson • March 13, 2014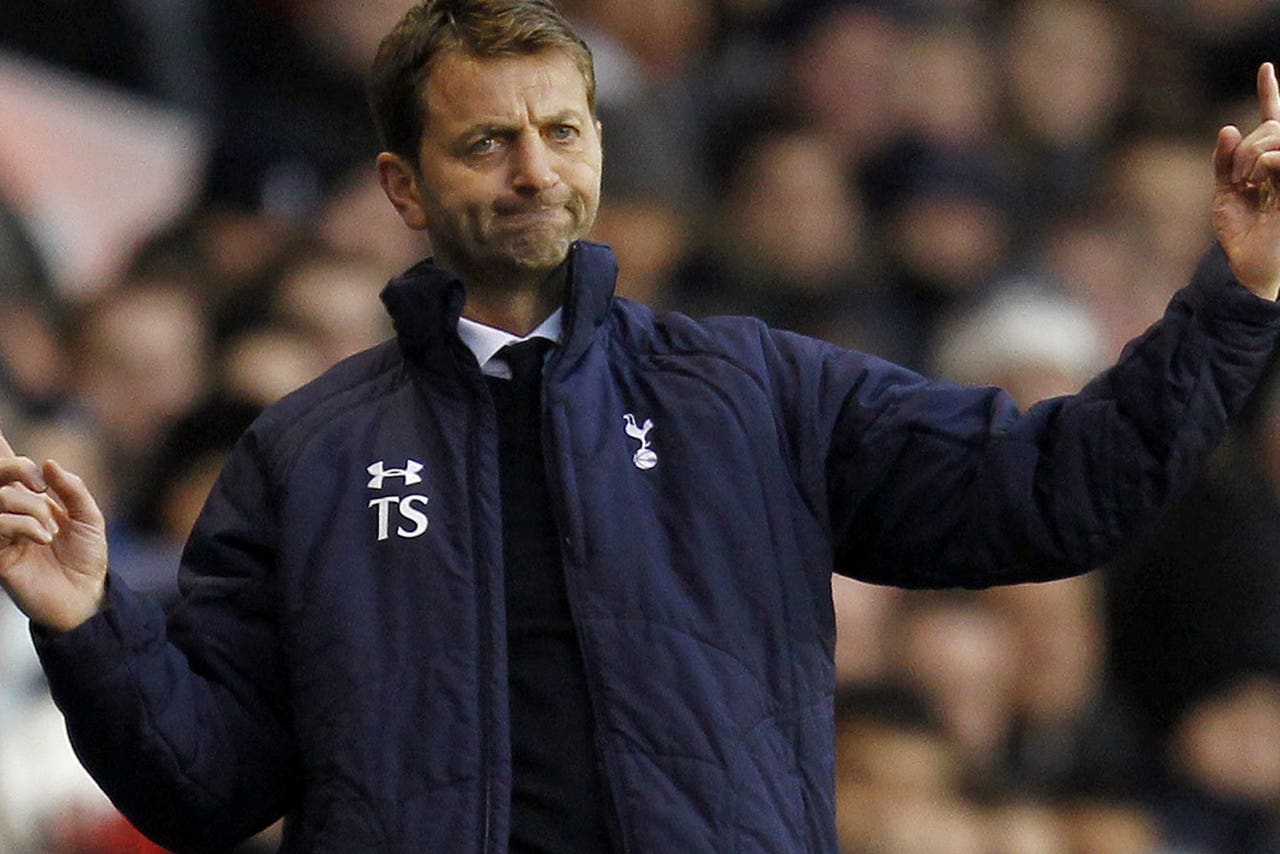 London -- Tim Sherwood went to Stamford Bridge with a plan. He knew that the pressure was on, that the main criticism about his time as Tottenham manager so far has been his failure tactically to unsettle the big teams. Perhaps Saturday's game against Chelsea wasn't decisive, but the sense was that if he could mastermind a good performance it would do his chances of hanging onto the job beyond the end of the season the world of good.
And here's the strange thing. Although Spurs lost 4-0, and although they capitulated dismally towards the end, Sherwood's plan worked. He looked to match Chelsea physically, bringing in Younes Kaboul and moving Jan Vertonghen to left back, using Kyle Walker in midfield. It was such an unexpected lineup that the former Spurs and England striker Gary Lineker -- an increasingly spiky presence on Twitter -- asked whether the positions had been drawn out of a hat. But for 55 minutes it worked. Then Vertonghen slipped, under-hit an attempted backpass as he tried to recover and Samuel Eto'o gave Chelsea the lead. Three minutes later Eto'o was nudged in the back by Younes Kaboul to win a soft penalty. Kaboul was sent-off -- a red card that has since been rescinded -- and the game was done.
Little wonder Sherwood was furious afterwards, raging at his players and complaining that the board have given him no assurances about his future as rumors linking Spurs with summer moves for Louis van Gaal or Mauricio Pochettino abound. This could have been the culmination of one of the most remarkable transformations in the history of English football. The defeat at Chelsea, though, appears to have been terminal: Spurs were pitiful in losing 3-1 at home to Benfica in the Europa league on Thursday, out-thought, outbattled, outwitted and -- to use Sherwood's most recent coinage -- outdesired.
In Sherwood's first game in charge, the Capital One League Cup tie against West Ham United in December, he played a basic 4-4-2 with no holding midfielder. He spoke of how he needed the players to be fitter to play his way and gave every indication that he thought he was in charge of the 1995 Blackburn Rovers side with which he won the league as a player: get it wide, get crosses in and flood the box. That game ended in a 2-1 defeat. The approach wasn't too different at Southampton the following Sunday, but Spurs won 3-2. Sherwood had effectively turned both games into crap-shoots; he won one and he lost one because there was such a lack of control the outcome effectively became random. Because Tottenham have better players than most teams in the division, they won more than they lost -- the dice were loaded in their favor. But as soon as Spurs came up against a top side, they collapsed: a 2-0 defeat away at Arsenal in the FA Cup that could have been far worse, a 5-1 defeat at home to Manchester City after Danny Rose had been sent off.
Slightly cruelly, he began to be nicknamed "Tactics Tim." How, people wondered, could a club that had made such a play of bringing in a director of football and having a coach reporting to him to try to ensure consistency of approach and a coherent recruitment policy, flip so abruptly from the nerdish technocracy of Andre Villas-Boas to the "Get stuck into 'em" styling of Sherwood? The internal workings of the club remain mysterious -- and the failure of last summer's recruitment, the squandering of the Gareth Bale windfall, could hardly have been made more manifest than by the fact that none of the eight players brought in at a combined cost of £110million started on Saturday -- but Sherwood has changed.
And changed quickly. The defensive midfielders began to reappear. Then he went to a lone striker in either a 4-2-3-1 or a 4-3-3. In the home game against Everton last month, Tottenham was outplayed in the first half, got away with it, and came back into the game in the second as Sherwood pushed his defensive line higher, something he explained simply and eloquently afterwards. Spurs won that game 1-0 and, although it rode its luck in the first half, it could realistically be argued it was three points won by Sherwood's tactical nous. On Saturday he took on Mourinho, probably the best tactician in the Premier League -- certainly in terms of altering the flow of play mid-game -- and was on top until his players collectively began shooting themselves in the foot 10 minutes into the second half, a self-destructiveness that continued against Benfica.
The question then is what has brought about this sudden transformation. Has Sherwood really learned so much on the job in less than four months as a manager? Or did he have the tactical acumen from the start, but chose to disguise it to refresh players wearied by Villas-Boas' dossiers? If it's the latter, that suggests both remarkable psychological awareness and self-confidence. The Benfica game, though, suggested a weariness, a general giving up of the ghost. Perhaps Sherwood has changed formation and personnel too frequently, perhaps the players have lost confidence. In the end, basic defending cost Spurs against both Chelsea and Benfica and while the errors may be individual, Sherwood ultimately must take responsibility.
At the moment, it seems almost certain he will be replaced in the summer, but a smart plan against an injury-depleted Arsenal on Sunday would enhance his standing, if not for the Tottenham board then certainly in the eyes of other clubs who may look to employ him next season. After Thursday's defeat, though, you wonder whether Spurs are so psychologically shot that no plan will be good enough.
---