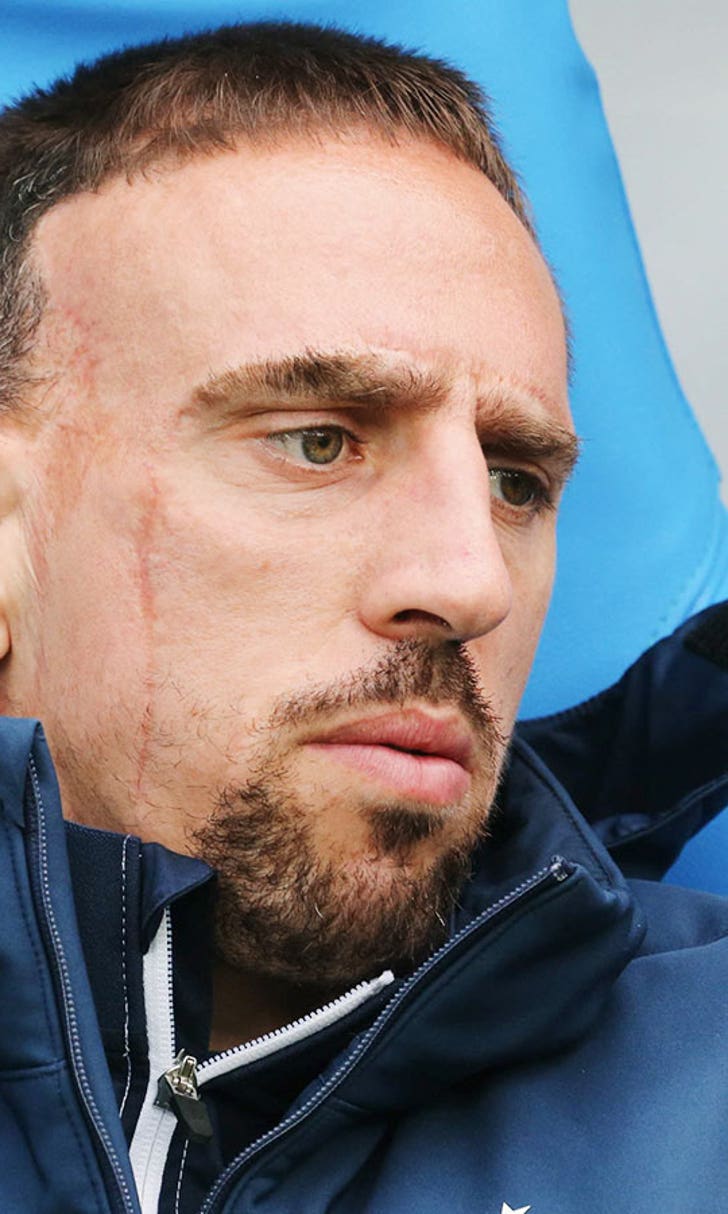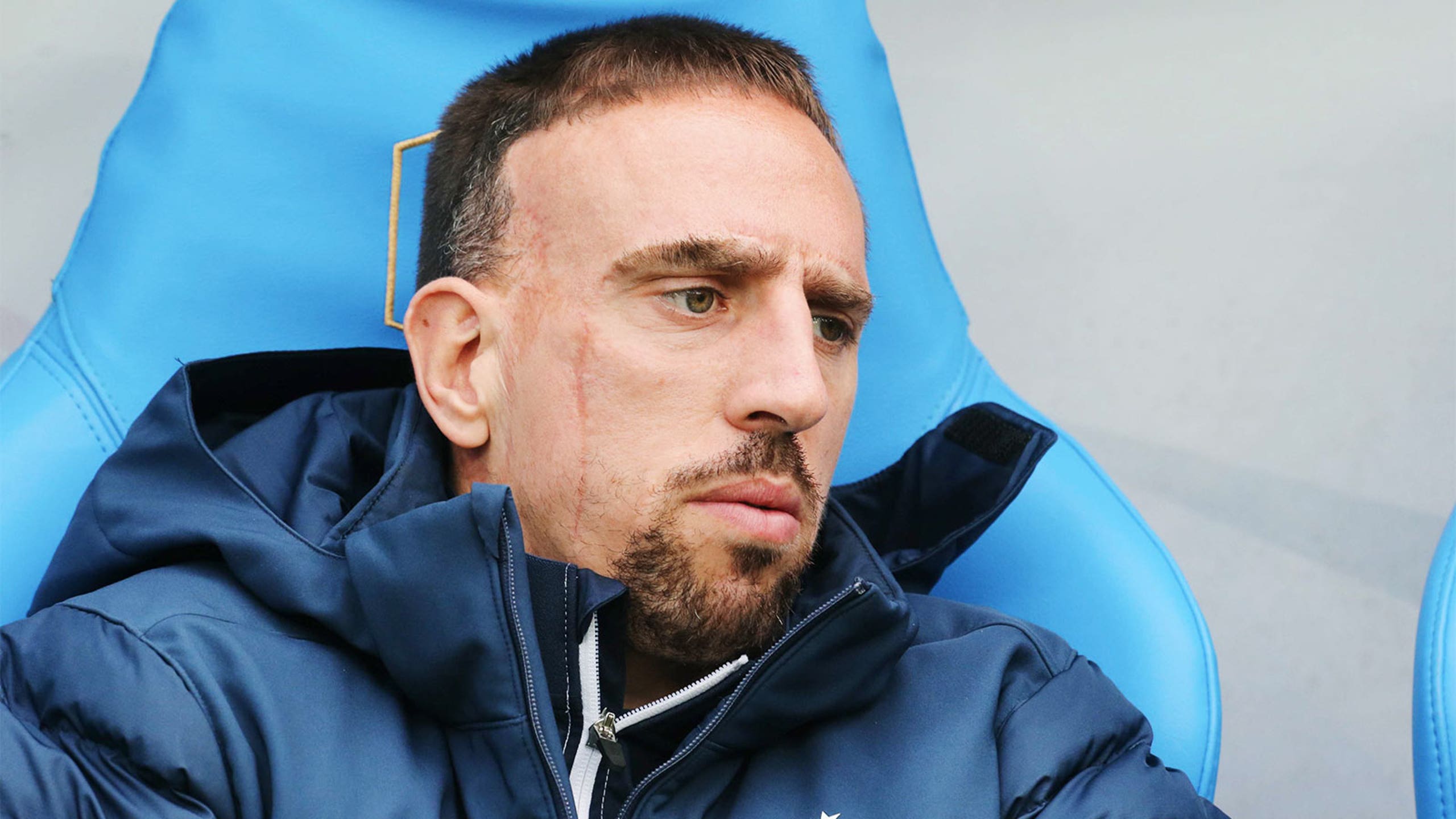 Ribery's turbulent career with France ends with empty promises
BY foxsports • August 13, 2014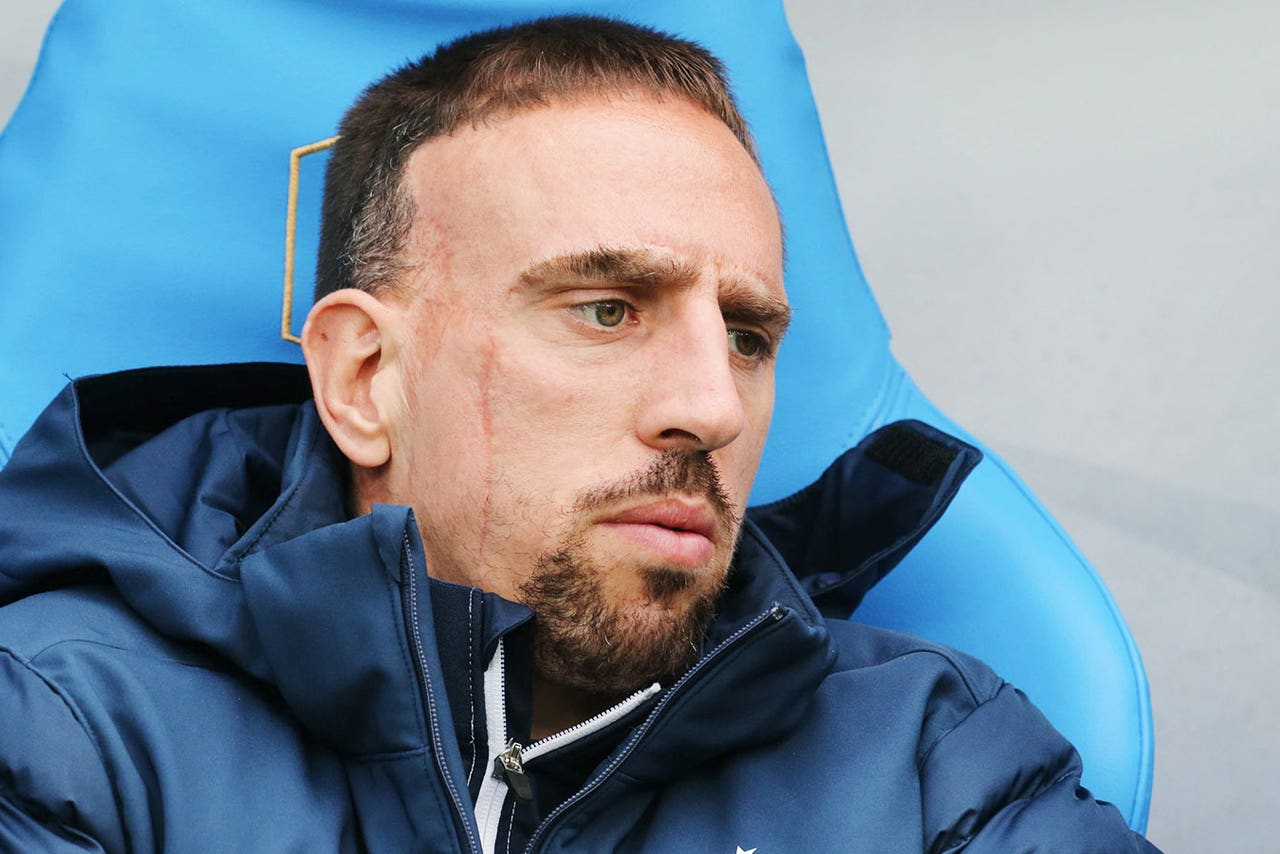 Franck Ribery's tumultuous France career drew to a not unexpected close Wednesday afternoon, when he announced in an interview that he no longer wanted to be considered for selection by Didier Deschamps.
The decision of les Bleus' best player, who only turned 31 at the beginning of April, will see him cast into a bracket of players whose temperament prevented them achieving their maximum at international duty.
In comparison to fellow enfants terribles David Ginola, Eric Cantona and Samir Nasri, Ribery's 81 caps are a fine achievement -- leaving him 14th in the all-time list -- yet as he departs the international scene there cannot help but be a feeling that Ribery's achievements fall well short of his abilities.
"I want to dedicate myself more to my family and concentrate on the tasks at Bayern, and also leave a place in the national team for the many great young players," Ribery, whose 16th and final goal for France against Finland was a tantalizing reminder of what might have been, proclaimed to Kicker. "There were ups and downs, but now the time has come for a new chapter in my life."
His story in the blue of the national team will be remembered as one of unfulfilled potential. His memory will be synonymous with an era of French football beset by big egos and poor performance. It is a sad legacy of a player capable of so much more, yet whose actions failed to win his countrymen over after a stunning beginning.
Ribery's ascent to the France side was one of the few successes of the Raymond Domenech area. Plunged into the international game shortly before a faltering France squad went to the World Cup in Germany 2006, he was the breakthrough star of that competition, notably scoring a memorable goal against Spain in the Round of 16.
During periods in Domenech's reign, he was France's sole threat, and it is little coincidence that as his effectiveness for his country died, so too did the national team's performances, culminating in the harrowing experience of the 2010 World Cup.
Ribery traveled to South Africa having suffered a myriad of problems back in Europe. He had missed much of the campaign -- including France's controversial playoff win over the Republic of Ireland -- because of injury troubles, while he was forced to watch on as Bayern Munich lost the UEFA Champions League final to Inter Milan thanks to a red card in the first leg of the semifinal against Olympique Lyonnais.
Most pressingly, though, Ribery's private life was very much in the media after he was the chief antagonist in the "Zahia sex scandal" in April 2010, with his acquittal only arriving in January this year.
Brows were furrowed in France as the winger turned out for the national side under a cloud, and his performances reflected the heavy weight on his mind as he struggled to spark any life in Les Bleus in South Africa. Characteristically a bubbly, happy-go-lucky player, this was never in evidence during the summer of 2010.
The Ribery drama was the first of many catastrophes to befall Domenech's men, starting the domino effect to self-destruction. Although the scandal in late spring had sullied the player's reputation, it would be his part in the now infamous Knysna strike that set the French public past their tipping point. The Bayern Munich man was allegedly a chief protagonist in France's ultimate implosion, while it was also claimed he bullied rising star Yoann Gourcuff. The bright spark of the French game only four years earlier, Ribery was suddenly cast in the role of villain.
While many of the Knysna mutineers had been long since cast aside from Les Bleus -- Nicolas Anelka most spectacularly -- Laurent Blanc, who replaced Domenech as head coach after the World Cup debacle, appreciated that a player of Ribery's stature could not be easily ushered away. Supporters of France, though, were not quick to forget his misgivings and booed Ribery as he made his return to international action against Luxembourg, ironically coming on to replace fellow "bad boy" Samir Nasri.
Accusations of laziness, selfishness and carelessness were regularly levelled at the Bayern star, and with some justification, as his level rarely reached the dizzying heights he achieved in the Bundesliga. His ego often proved greater than his talent, as he would often place too much responsibility on himself, dribbling excessively as he aimed for a place in the spotlight. With the Parisian crowd particularly hostile, owing in part to his history as a Marseille player, Ribery readily accepted that he felt more comfortable in Munich than he did in France, though such comments only fueled criticism.
"I feel rejected in France," Ribery said. "And do you know why I signed for Bayern when I could have gone anywhere? Because they made me feel wanted."
It was only in the twilight of his France career that Ribery started to win over the Stade de France crowd. Ironically, it was when he was at his peak, en route to winning third place in the Ballon d'Or, that he finally became prepared to shed some responsibility for the national team and show some humility. By the time France spectacularly overturned a 2-0 first-leg deficit against Ukraine to qualify for World Cup 2014, a notably more mature Ribery was finally starting to command the kind of respect a player of his magnitude merited. Even a matter of days before that vital playoff tie, the former Galatasaray player admitted he did not feel popular in his homeland.
"I could probably do with a bit more support," Ribery said on the subject of his chances of winning the Ballon d'Or. "I get the impression that the people in France seem to prefer [Lionel] Messi and [Cristiano] Ronaldo and I really wonder why."
That "support" increased in volume after Ribery played a leading role in France's 3-0 win over Ukraine; a game regarded as a benchmark for the return of a genuine team ethic to the national side.
"The fans have been with us. We suffered so much sorrow, and this is great, beautiful," he said to the media. "It's been a long time since I have seen this kind of support at Stade de France."
But just as Ribery appeared set to head to the World Cup at his most dangerous, a series of setbacks would cripple his dreams. Failure to win the Ballon d'Or was a blow to his confidence, and being relegated into third was an insult for a player who had realized such an extraordinary year with his club, who he helped win the Champions League.
Then injuries struck. Minor surgery in February was followed by a back issue shortly before the World Cup that was initially considered little more than a niggle but quickly developed into a problem that ended his competition before it had started. His involvement in the team photo prior to Brazil was a futile show of optimism and proved to be his last act in a France shirt.
Although Euro 2016 will take place in his homeland, the Boulogne-born star's comments in his announcement suggest that he no longer feels his body can cope with the additional burden of the international game and his recent physical troubles are testimony to that.
It is a sad end for the 31-year-old, but it was not out of keeping with what had gone before it in Ribery's international career. So much promise ended only with anti-climax.
FOX Soccer and Goal.com have teamed up to bring you the best in world soccer coverage. Visit Goal.com, and follow them on Twitter and Facebook.
More from Goal.com:
Live transfer blog: Latest news from summer window
The summer's most expensive transfers
Transfer talk: 24/7 source for the latest rumors
---