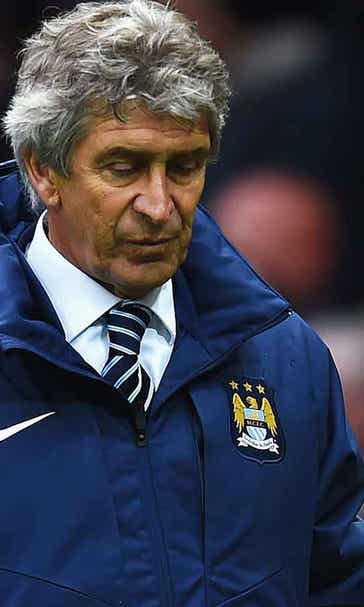 Pellegrini takes the blame for Manchester City's derby loss
April 12, 2015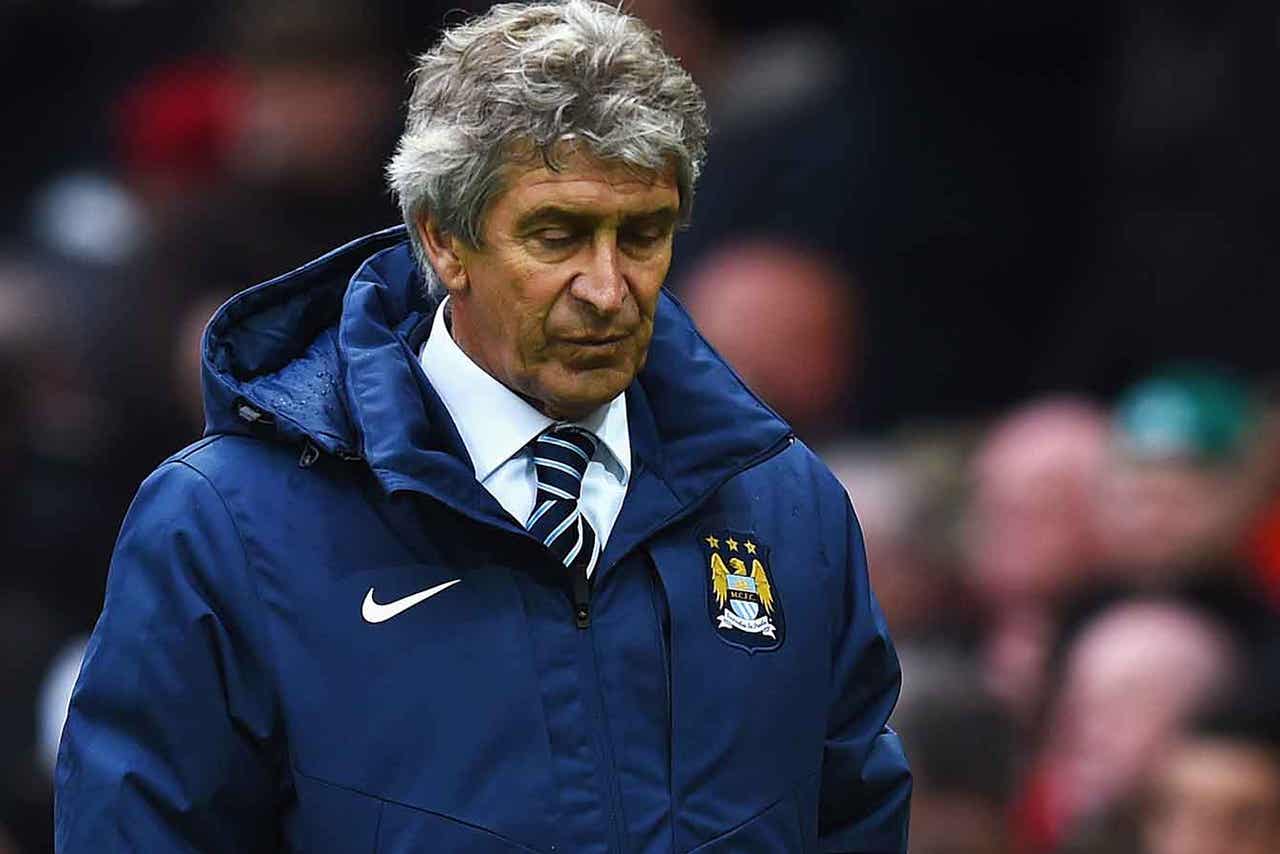 Manchester City manager Manuel Pellegrini accepted full responsibility for his ailing side's dismal derby defeat at Manchester United.
The fallen champions crashed 4-2 at Old Trafford, the latest in a string of miserable results in 2015.
City have now lost six of their last eight games in all competitions and have won just four from 12 in the league since pulling level with Chelsea at the top on New Year's Day.
The result is certain to increase the already considerable pressure on Pellegrini, who is struggling to arrest his side's startling decline.
Asked if he needed to question his own performance, the Chilean said: "I always think it is my responsibility, always."
The 61-year-old was then asked at his post-match press conference how the team could change their fortunes.
"By winning," he said. "That is the only way."
Pellegrini would not comment on his own future.
"I am not talking about my position," he said. "It is not important."
City now find themselves fourth in the table and, rather than looking upwards, perhaps facing a battle to retain a Champions League spot ahead of the likes of Southampton or Liverpool.
Pellegrini insisted he was not thinking that way.
He said: "We are concerned about trying to win the next game. We have to play six games more. We have been the whole year in first or second position and maybe in the last week, losing these two games, we are in fourth.
"But United and Arsenal have to play against Chelsea. We have 18 points more to play for so we must not try make it a dramatic moment.
"We now have two games at home, we must try to recover from this defeat and we must try to win the next game."
City actually started well as they chased a club record fifth successive derby win, scoring early through Sergio Aguero, but were then outmuscled for the rest of the contest.
Goals from Ashley Young, Marouane Fellaini, Juan Mata and Chris Smalling meant they were well beaten before Aguero notched his 100th City goal as consolation.
Pellegrini said: "I think it was a clear result for Man United. We didn't defend well, especially for their goals, and they started playing with a lot of trust and they were clear winners."
Pellegrini admitted he was concerned about team spirit.
He said: "There are lot of things that maybe the spirit of the team does not seem the real spirit, but we must try to continue playing the way we did for the first 20 minutes, it is the same team."
Key midfielder Yaya Toure had a largely ineffectual game, but Pellegrini did not respond to criticism from TV pundit Gary Neville, the former United defender.
He said: "I don't talk about opinions. They can have opinion what they want."
Pellegrini revealed captain Vincent Kompany was withdrawn at half-time with a groin injury.
---