On Klinsmann's historic decision to use the same lineup for 3 straight games
BY foxsports • June 12, 2016
Is U.S. national team coach Jurgen Klinsmann perhaps a bit more shrewd than his critics give him credit for?
As less-than-ideal results piled up since the 2014 World Cup, he has been derided as a tinkerer who constantly leaves his team in a state of experimentation. As lineups saw wholesale changes from game to game, players seemingly were left in flux, unable to develop the cohesion and the confidence that helps squads thrive.
It's not exactly an unearned description of Klinsmann's decision-making over the past 18 months. His back line especially has been a revolving door and he never once played back-to-back defensive lines since leaving Brazil. It showed at the Gold Cup last year, where the back four simply didn't look comfortable and the centerback pairing of John Brooks and Ventura Alvarado particularly struggled in their few outings together. The U.S. had their worst Gold Cup finish in 15 years.
Fans and pundits criticized the constant experimentation because it often didn't seem to lead Klinsmann to any concrete conclusions or specific tactical adjustments that improved the team. The Americans jumped from lineup to lineup with no progression in between.
But maybe Klinsmann was waiting for a tournament like the Copa America Centenario to count on the data from his experiments.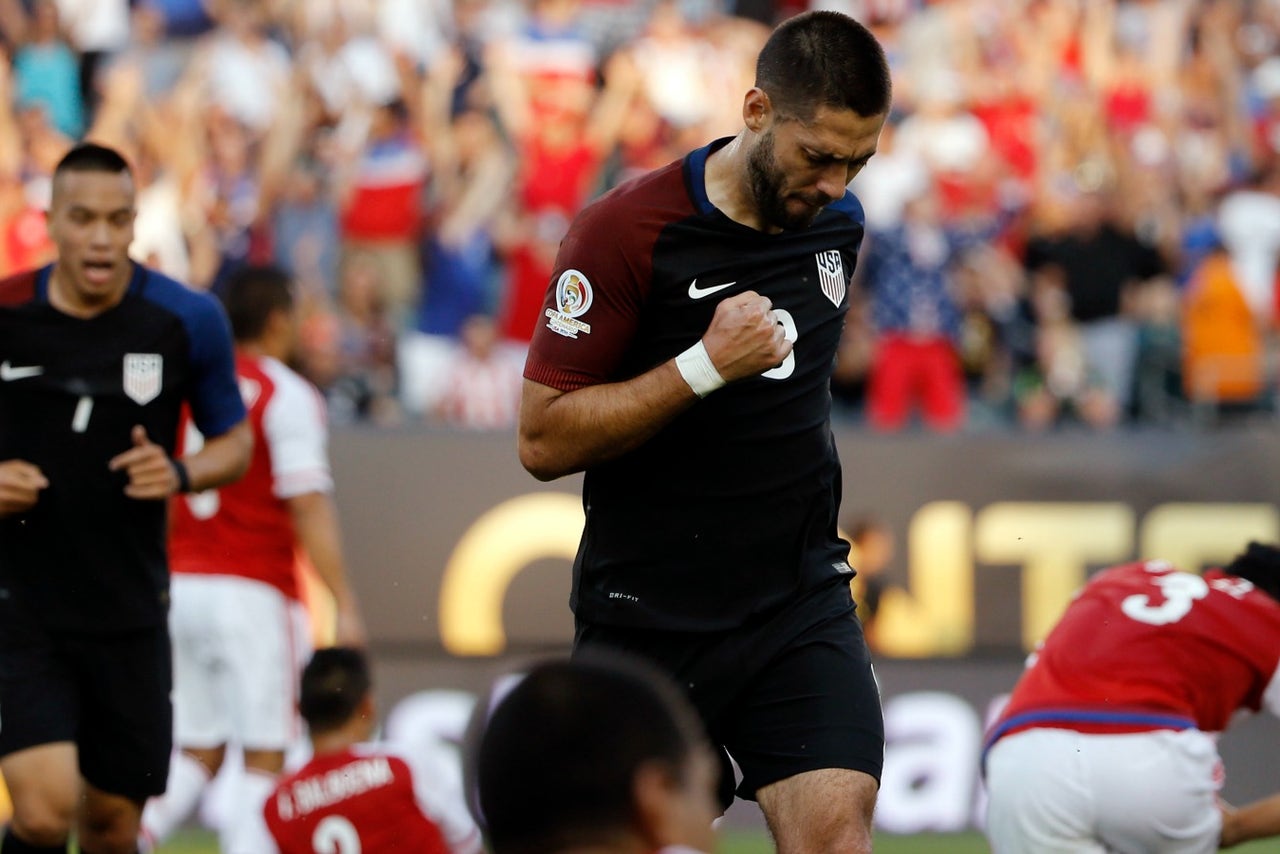 On Saturday, in a crucial 1-0 win over Paraguay, Klinsmann's USA team topped Group A in Copa America and punched their tickets to the quarterfinals. And they did it with the same starting lineup for the third straight game. No tinkering, no experimenting — just the same solid group.
It was the first time Klinsmann has started the same lineup for three outings in a row, and the first time any U.S. men's national team coach used the same starting lineup three times in a row since 1930.
We've seen Klinsmann repeat lineups before: All the way back in 2014 during the World Cup, he started the same lineup in back-to-back games before being eliminated in the Round of 16. For Klinsmann to return to that tact now suggests Klinsmann is treating Copa America with the utmost seriousness and we are seeing Klinsmann's best efforts.
Copa America, serving as a mini World Cup, is a tournament uniquely positioned to change the narrative around Klinsmann's performance in a way that the usual gambit of World Cup qualifiers and friendlies cannot. For a coach who has been under scrutiny lately, Klinsmann has avoided a fate that could've raised very real concerns about his job security by meeting expectations to advance into the knockout rounds.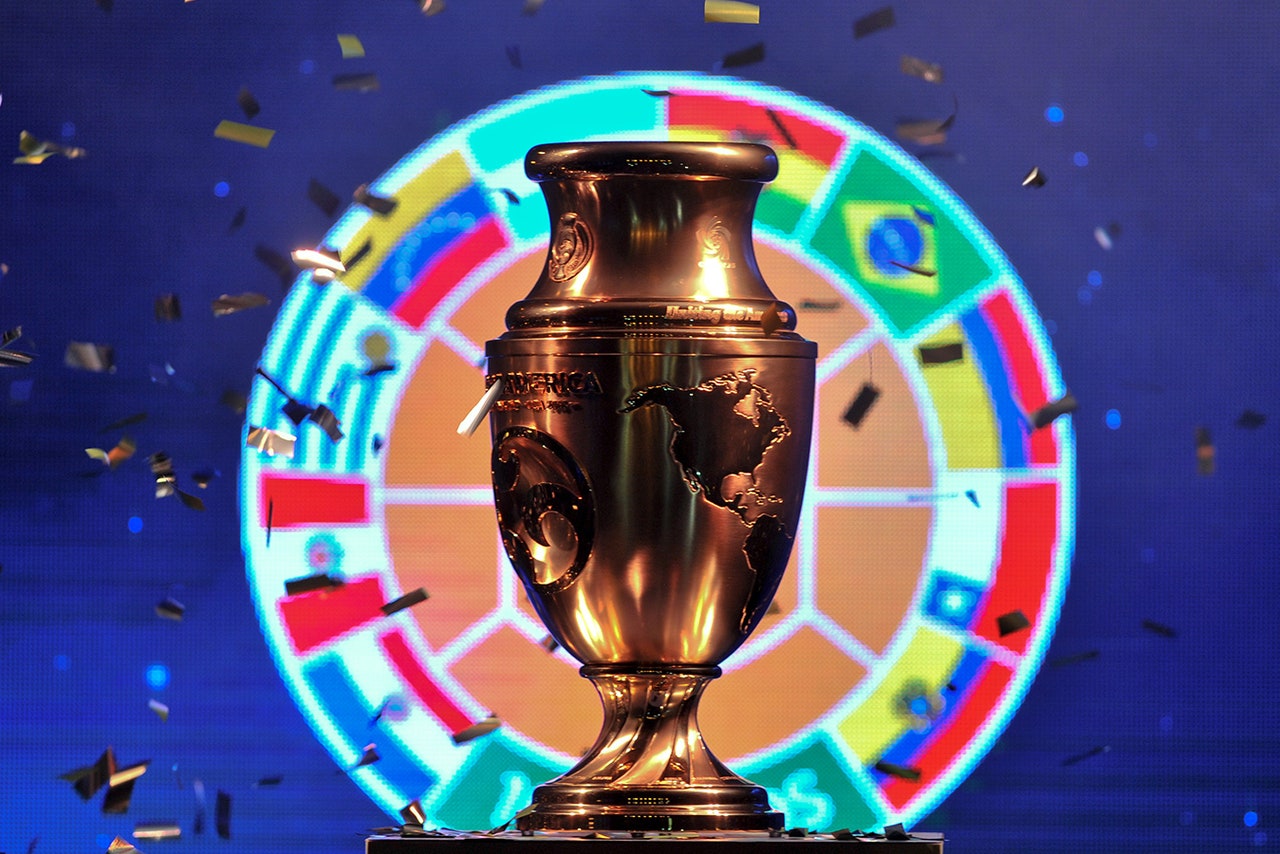 With seemingly everything on the line, including his job, Klinsmann opted for consistency above all else and has been rewarded with a group of players that has not only played well for the most part, but has looked like a stronger unit as the tournament has gone on.
Unsurprisingly, Klinsmann did it in his own experimental way:€" the back four that featured in the past three Copa America games never started together before the tournament began. That group — centerbacks John Brooks and Geoff Cameron flanked by Fabian Johnson on the left and DeAndre Yedlin on the right — had played just 45 minutes together before Copa America kicked off. But once Klinsmann made up his mind for this tournament, he stuck with it and they've looked like arguably the strongest backline the U.S. has had in years.
It would've been easy for Klinsmann to rotate some players and send a stern message, especially after poor showings in the group stage. Midfielder Jermaine Jones struggled in the USA's opening loss to Colombia and was yanked in Klinsmann's first round of substitutions. Jones wasn't pleased, dismissively throwing his hand up at Klinsmann and then angrily kicking a piece of equipment near the bench.
But Klinsmann seemed to turn the situation back on Jones and gave him the opportunity to prove he's a better player than he showed. Jones did exactly that and was arguably the best player on the field for the U.S. in their next match against Costa Rica, dominating all over the pitch and doing the gritty work in both the attack and on defense.
It was a similar story with Gyasi Zardes, whose clunky first touch and sloppiness in the final third have earned video montages. But on Saturday, when the U.S. needed a goal for the win, it was the speedy Zardes who forced the initial turnover, tracked back and then slotted an assist to Clint Dempsey.
Klinsmann stuck by his players and they, in turn, rewarded him with two wins and a surprising top-of-the-group finish. Klinsmann has publicly set his sights on the U.S. landing in the semifinal round of Copa America, but there's little doubt Klinsmann felt heavy pressure to get out of the group stage, especially in light of comments made by U.S. Soccer president Sunil Gulati after the first group stage match.
The wrinkle now is that the tournament changes from here and Klinsmann will be forced to make changes going into the knockout phase, particularly if the goal is reaching the semifinal. Yedlin earned two yellow cards and is suspended for Thursday's quarterfinal match against an undetermined opponent. The match also will be the USA's fourth in 12 days and players likely will need rest.
As is always the case, it's hard to predict where Klinsmann goes from here — it's unclear whether he will make the wholesale changes we've become accustomed to or opt for minor tweaks. Even less certain is how much further the U.S. will advance through Copa America.
But whatever Klinsmann does, his detractors won't be able to criticize him as capricious and fickle any longer. Klinsmann in tournament mode seems to be a very different coach and now we are getting our best glimpse since the 2014 World Cup of what he can do.
---
---