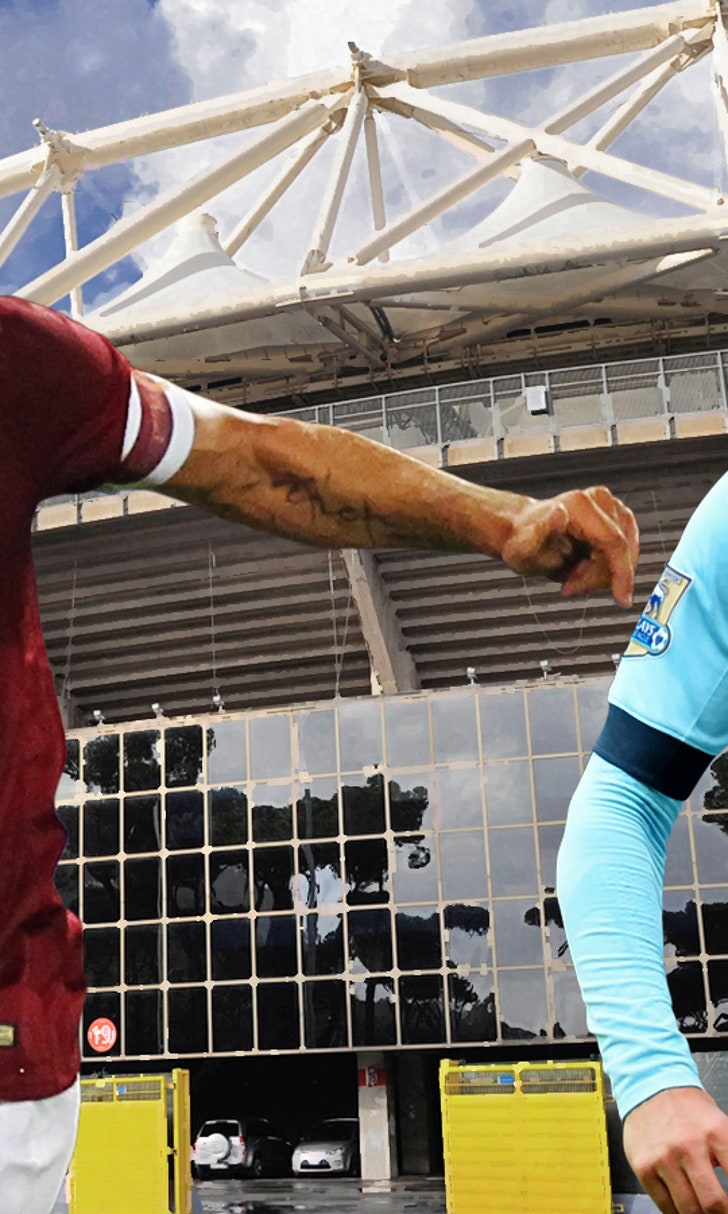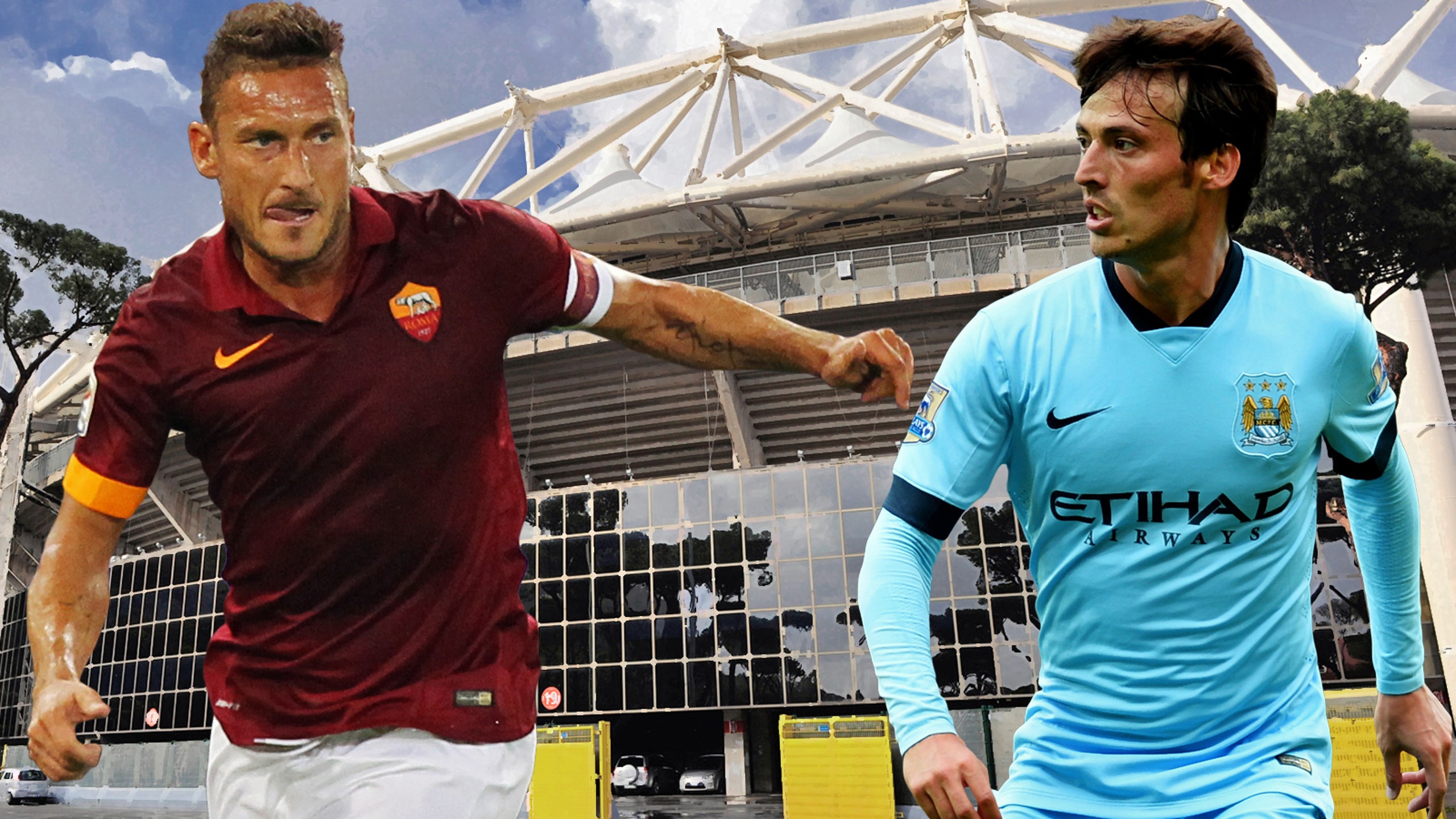 Manchester City, Roma set to battle for coveted Champions League spot
BY foxsports • December 9, 2014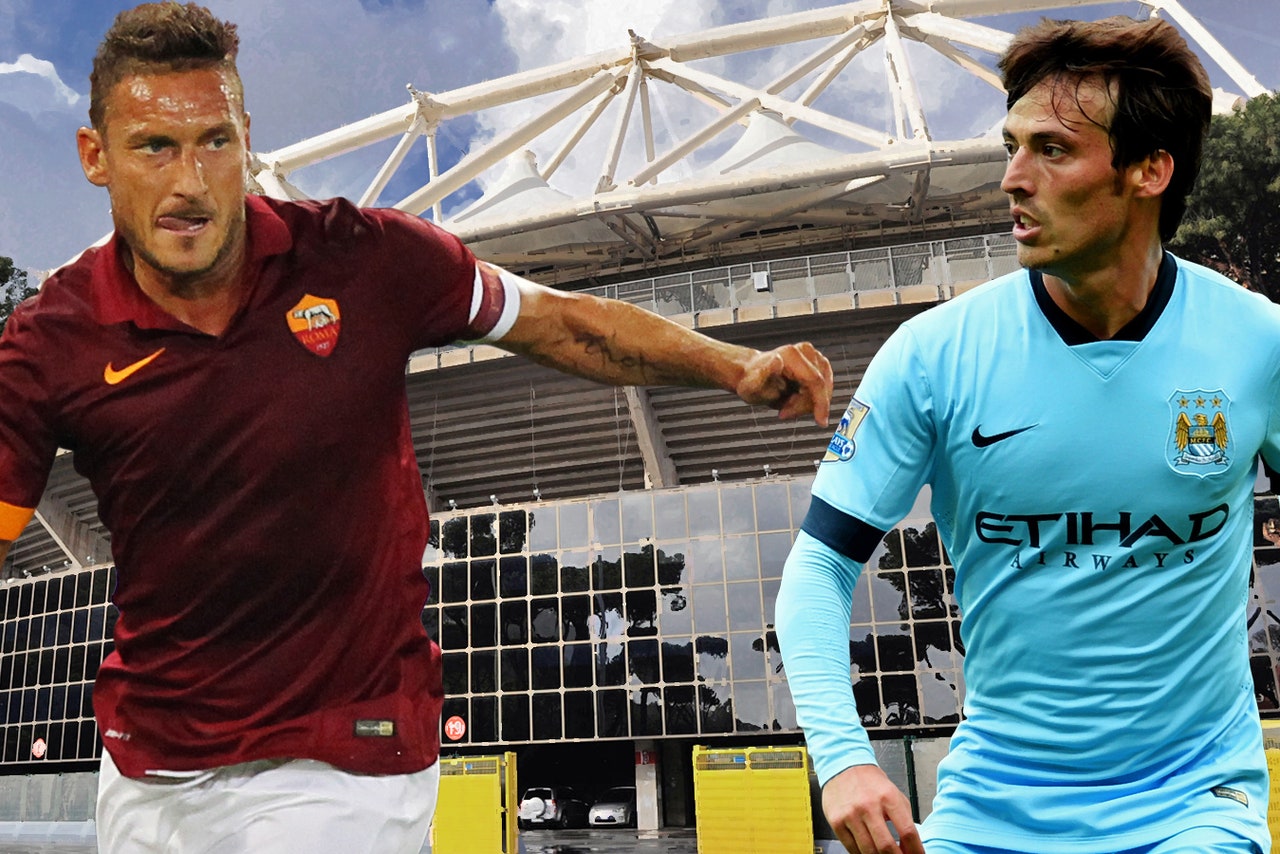 A single game separates Manchester City from another disaster in the UEFA Champions League. That same, lone game is keeping AS Roma from beginning to make good on its ambitions on the continent. When they face each other on Wednesday (live, FOX Sports 1, 2 p.m. ET), the winner will likely move on to the Round of 16.
Through five games, and heading into the final match day of the group stage, both have five points. The trouble is, CSKA Moscow, who travel to Bavaria to take on Bayern Munich – the tournament's 2013 winners who have long since locked up the group – also have five points. And that means there are a lot of ways this group can shake out.
Roma's path is easiest: win and they are in, as they own the tiebreakers on both teams. The rest get weird: City go through if they win and CSKA don't. If Roma and City tie, and CSKA win, both of them are out and the Russians are through. If CSKA lose and Roma and City tie, Roma is through. And if everybody ties, Roma is through, unless their game with City ends with two or more goals apiece – in that case City would advance on away goals in head-to-head games.
This headache-inducing math only serves to ramp up the anxiety, but there's more at stake than a place among Europe's best 16. Both of these clubs have ambitions and big investments to live up to.
Ever since Abu Dhabi transformed City, they have reached this tournament four times. In their first two years, they failed to reach the knockout rounds. Last year, they did manage but immediately were eliminated by Barcelona. If they don't make it again this year, they'll surely be in the soup, as city's bosses have made no secret of their desire to lift this trophy.
Further complicating City's path is the injury to star Sergio Aguero. With the Argentine star out for four to six weeks, it's hard not to think that City's hopes have lived and died with him. If it hadn't been for Aguero, City wouldn't even have gotten this far, as his hat trick at home against Bayern Munich two weeks ago kept them alive. City's other strikers, Stevan Jovetic and Edin Dzeko, aren't fully fit either. And Yaya Toure, their star midfielder, is suspended.
City are resurgent in the Premier League, where they are closing the gap on leaders Chelsea. But questions persist about manager Manuel Pellegrini's status if City don't advance on Wednesday. He, of course, denied that his position is perilous. "No, I don't think so," he told the media. "It's an important game and we will want to qualify but I don't think that what happens will have any link to my future. I never received any kind of pressure from the club. I think we will qualify but it has nothing to do with my future here."
That all sounds fairly unlikely, given the fickle nature of this business and the club's insistence on success. Pellegrini probably isn't naïve, so it would seem that he is putting a brave face on in a poorly masked attempt to look confident.
Roma are once again hot on the tail of Juventus in the Italian Serie A, but their European campaign hasn't been going as planned either – lowlighted by a stupefying 7-1 loss at home to Bayern. With significant investment of their own by their American ownership (who are attempting to do something very rare in Italy and build a stadium for the club), Rudi Garcia's domestic re-emergence is expected to translate into Europe.
Over in Group G, Sporting Lisbon and Schalke 04's fight to reach the knockout rounds will go the distance as well. Sporting travel to London to take on already-qualified Chelsea (live, FOX Sports Net, 2.45 p.m. ET), with a two-point lead on Schalke in their back pockets. But the Germans play Maribor, who can only make the UEFA Europa League with their three points.
One of the most captivating games of the day won't be for much more than bragging rights and seeding for the Round of 16 draw. Barcelona host Paris Saint-Germain (live, FOX Sports 2, 2 p.m. ET) trailing the French club by a point. That means a draw will suit both sides – but both also would like to send a message. PSG won their first game 3-2, and Barca will want to rectify that. PSG, meanwhile, are eager to confirm that it was no fluke and that their title aspirations have merit.
Elsewhere in Group F, Ajax and APOEL go head to head in Amsterdam for a spot in the Europa League. The Dutchmen hold a point over the Cypriots, meaning a draw sees them through. Athletic Bilbao are in the exact same scenario against BATE Borisov in Group H, hosting the Belarusians with a point in hand for that last place in the Europa League.
---