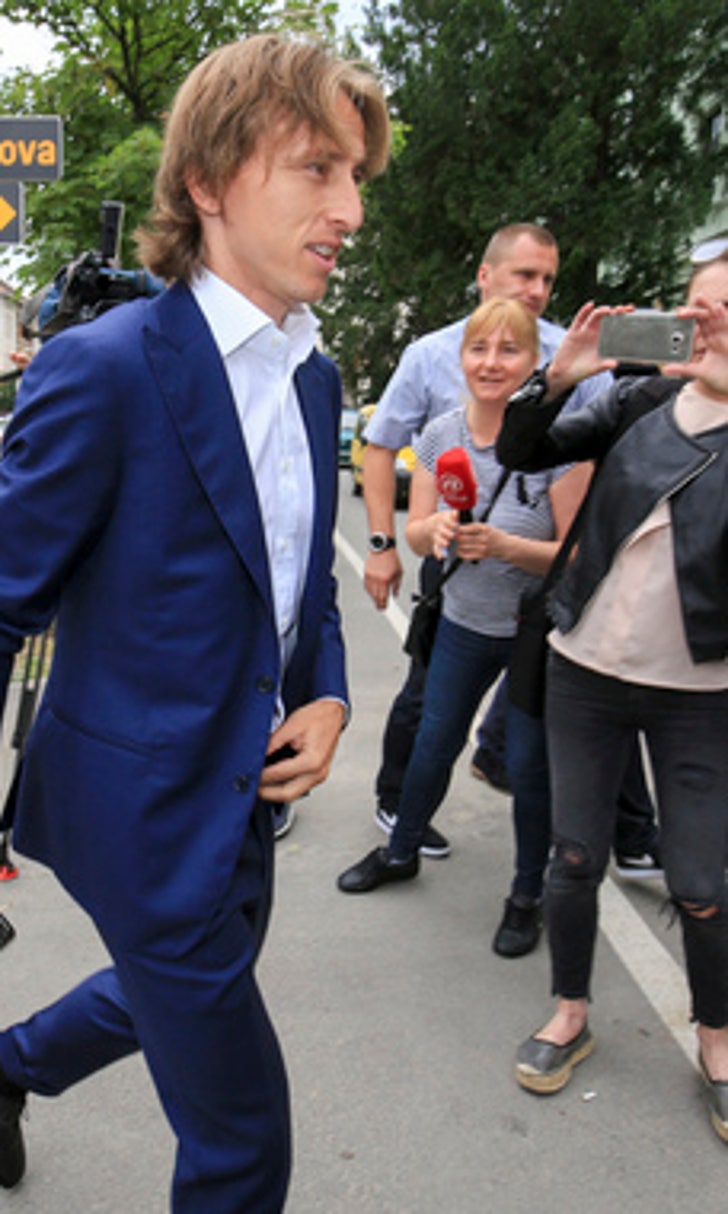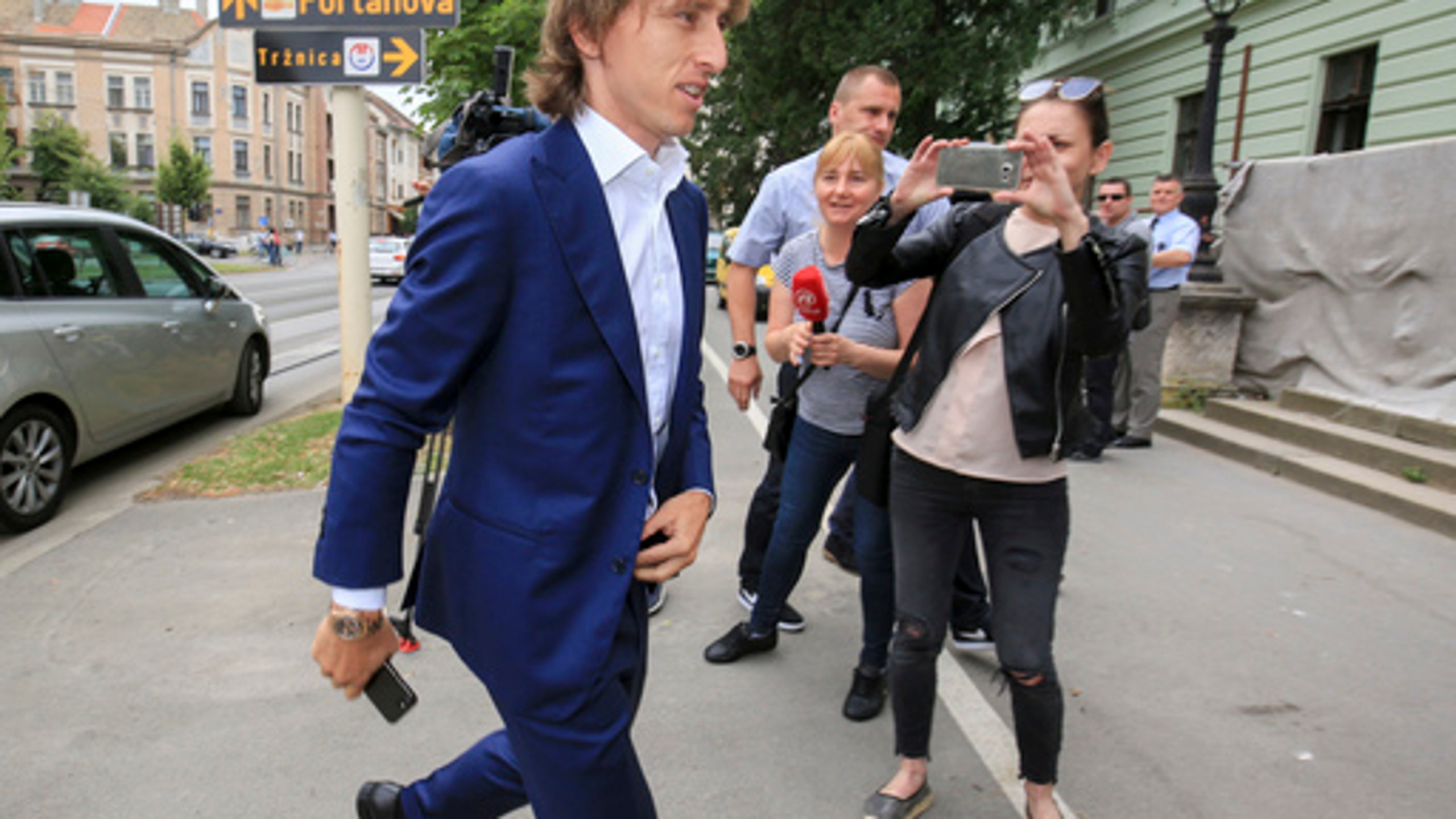 Luka Modric testifies at soccer corruption trial in Croatia
BY AP • June 13, 2017
OSIJEK, Croatia (AP) Real Madrid midfielder Luka Modric appeared as a key witness at a corruption trial on Tuesday, testifying about his financial deals with a former Dinamo Zagreb director charged with tax evasion and embezzlement.
The 31-year-old Modric, who is not a suspect, spoke about the financial details of his 2008 transfer from Dinamo to Tottenham. He moved to Real Madrid in 2012.
Modric said he had a deal with former Dinamo director Zdravko Mamic to pay the club 50 percent of the transfer. He said the transfer to Totenham was worth ''between'' 21 million and 23 million euros ($23.5 million and $25.8 million).
Modric said that after the sums were paid to Dinamo's and his bank accounts in Croatia, he gave an unspecified amount ''cash in hand'' to Mamic's brother and son.
''My goal was to clear all of my debts toward him, so I don't owe him (Mamic) anything else in the future,'' Modric said.
Mamic is suspected of embezzlement through fictitious deals made during transfers of several former Dinamo players to foreign clubs.
Liverpool defender Dejan Lovren will appear before the judges on Wednesday to testify about his transfer from Dinamo to French club Lyon in 2010.
The authorities accuse Mamic, his brother Zoran and two others of embezzling 12 million euros ($13.5 million) of the club's money since 2008 and not paying 1.6 million euros ($1.8 million) in taxes. All four have denied the charges after being released on bail.
Despite the trial, Zdravko Mamic is still considered the most powerful person in Croatian soccer. The country has a strong national team but struggles at club level. There are also perennial problems with hooliganism.
''This trial is a farce and a disgusting show,'' Mamic said after Tuesday's hearing, adding that he was happy with Modric's testimony.
The trial was moved to the eastern town of Osijek apparently because of fears that Mamic could influence the judges in the Croatian capital of Zagreb.
---
---