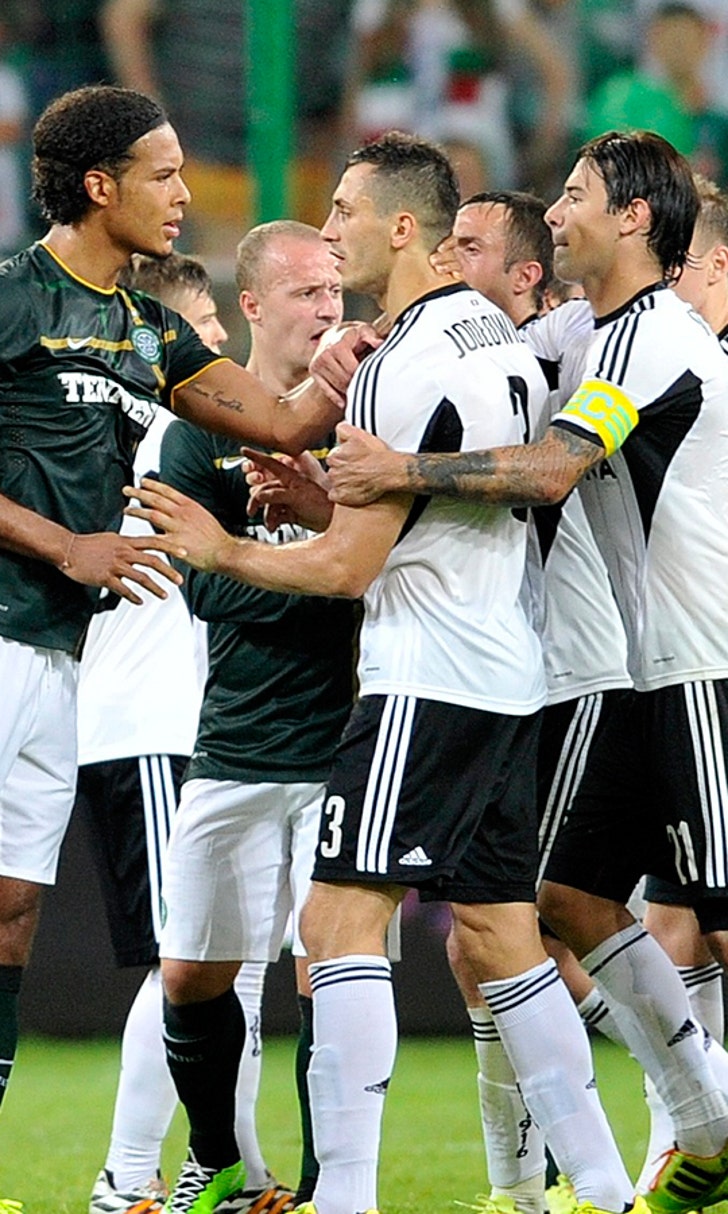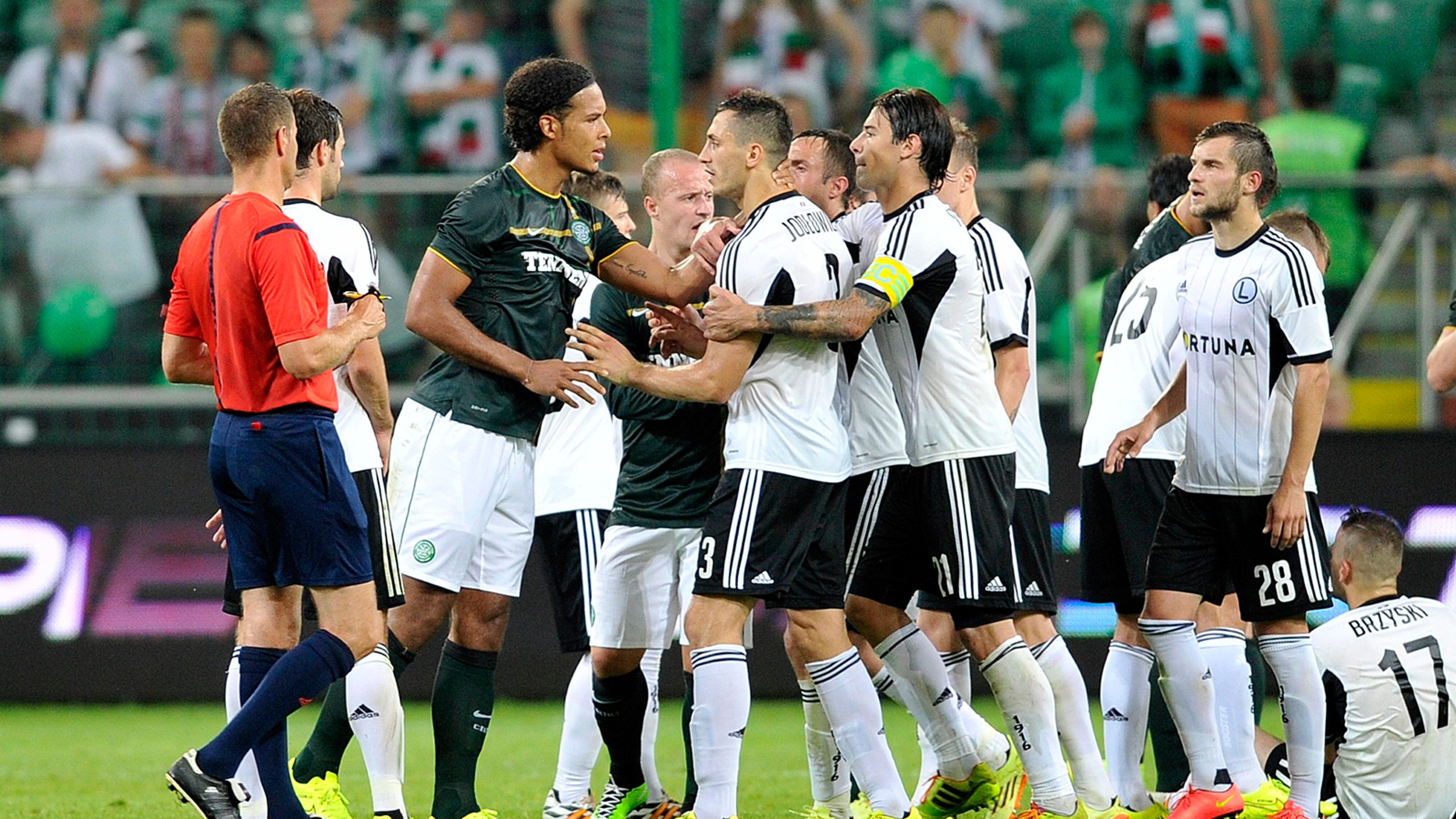 Legia hopeful their Champions League exit will be overturned
BY foxsports • August 10, 2014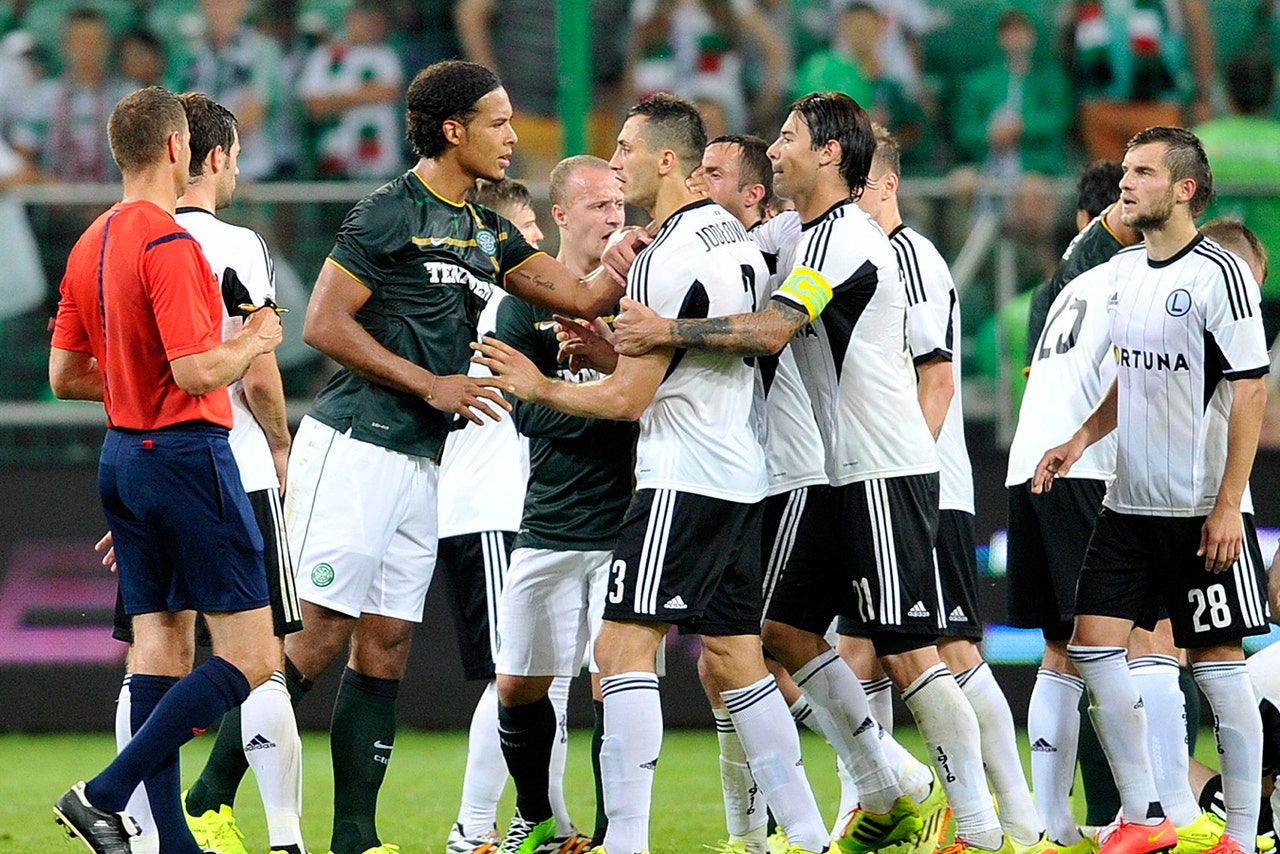 Legia Warsaw remain furious over their Champions League exit but are still optimistic of being reinstated as they continue to chase Celtic to agree to talks for a resolution.
The Polish club secured a 6-1 aggregate win over Celtic but were dumped out by UEFA for fielding an ineligible player - Bartosz Bereszynski - who came on as a substitute for the final three minutes.
European football's governing body declared the match as "forfeit" and subsequently ruled Legia would be demoted to the Europa League play-offs while Celtic would play in Europe's premier competition.
Legia said they felt the ruling was "unjust and completely disproportionate" and have failed in their attempts to contact representatives from the Scottish club. 
Dariusz Mioduski, majority owner and chairman of Legia Warsaw, released an open letter to Celtic on Sunday afternoon demanding a rethink. It read: "Would any true legend of Celtic accept the qualification won despite the double defeat. I am strongly convinced their legendary Celtic pride would not allow them to do that.
"I therefore call on you to refer to your best traditions of honor and honesty. I call you to act according to the spirit of the game and the rules of fair play to issue a joint statement to UEFA. Let's meet in Warsaw or in Glasgow and let's settle this matter honorably."
It was reported by some organizations on Sunday afternoon that Legia were seeking a one-off match to decide who would progress to the Champions League but Mioduski confirmed to Sky Sports News the club were wanting to resolve their differences through face-to-face discussions with Celtic.  
In last week's Champions League draw in Switzerland, Celtic were paired with Slovenian side Maribor. Celtic boss Ronny Deila said: "It is very strange. First of all I feel very sorry for Legia, and my friends from Norway there.
"It is tough to think of that and now we are in the Champions League. That is what UEFA said, we haven't been involved in anything. I am a football manager and I have to go with it and now we are preparing for Maribor."
Soon after the letter was published on his Twitter account and on the club's website, Mioduski told Sky Sports News: "The word disappointment doesn't portray our emotions. It is more complete frustration and anger.
"We showed we were the better team over two matches and we find it completely unbelievable that the result of a clerical error – because that's what it was - we were found ineligible and lost the game, and consequently elimination.
"We admit out mistake and we should know better and this is something we need to deal with but at the same time when we look at what was done; the penalty that was received is completely disproportionate and it goes against everything that sport is supposed to be about."
Mioduski revealed the club were still awaiting justification of the decision from the UEFA commission, insisting they would appeal and "exhaust the appeal process".
He added: "We still hold hope we will be reinstated because clearly the rules do not work the way they are supposed to. I don't believe that UEFA, with all that it stands for, would allow such an injustice like this to take place.
"We try to get in touch with our friends at Celtic, but I don't know whether I can call them that anymore. The management of that club is going against the values that I believe they had at that club. Why have we? Because there is a clear regulation that if the two clubs come to the conclusion between them then UEFA will accept that and it is likely we will continue playing, but Celtic has to effectively stand by their ethics and do what is right.
"I am a little bit surprised that the management representing European clubs in UEFA are not really dealing with this issue. At this point it is not just about the money. This is about what football stands for – the dreams of normal people and what they believe sport is about.
"We will go through the arbitration tribunal to get a just verdict, but if we don't we lose then we will accept we will play in a Europa League qualification match and do our best on the pitch. We will pay a heavy price for the smallest mistake and we are ready for that. But it's not just about us, it's about the values in sport.
"Our message to Celtic? Be a man and get in touch so we can come to some sort of conclusion like men should."
---