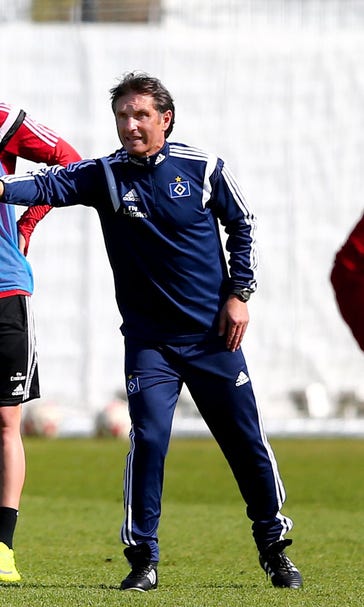 Hamburg appoint Bruno Labbadia as coach in bid to avoid drop
April 15, 2015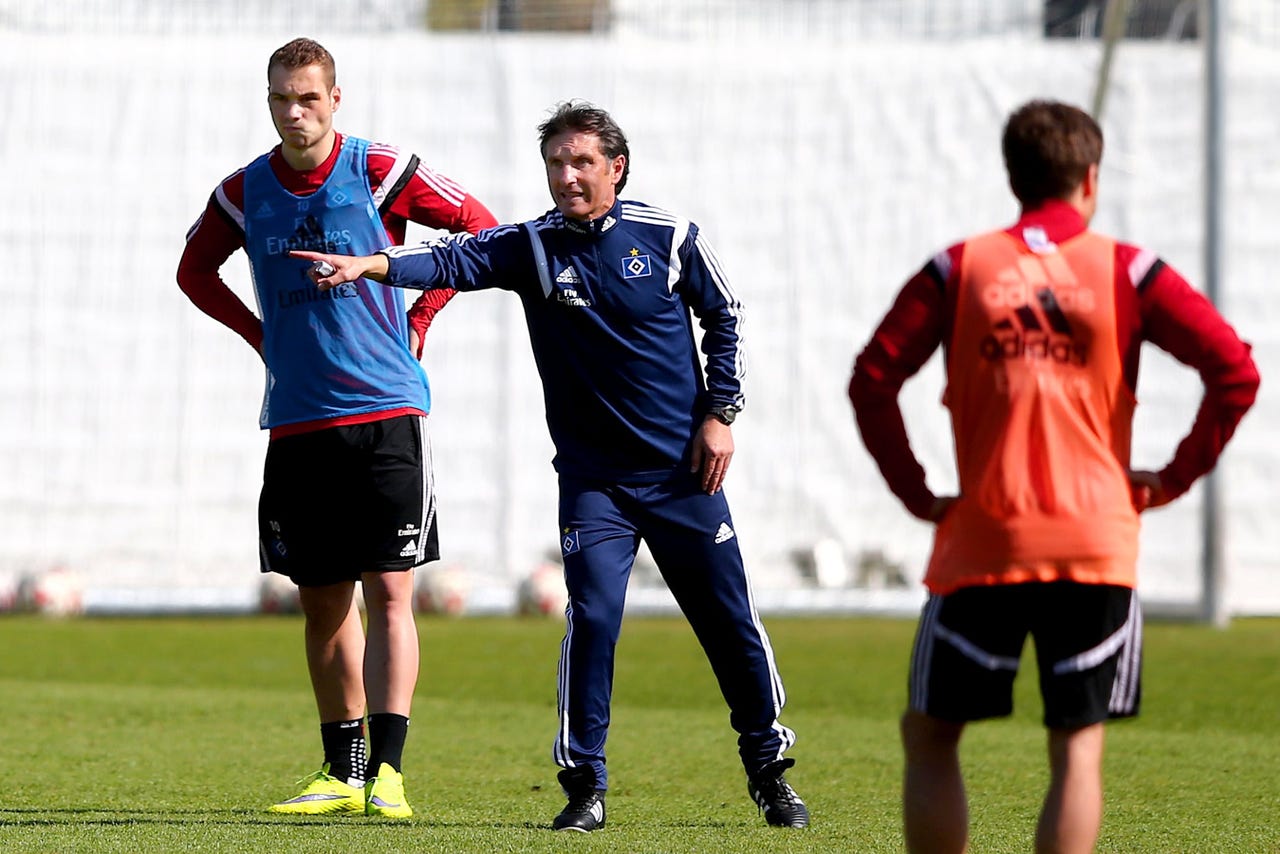 HAMBURG, Germany --
Last-place Hamburg hired Bruno Labbadia as coach Wednesday in an effort to head off its first-ever relegation from the Bundesliga.
The club signed a 15-month contract with Labbadia, who played for Hamburg in the late 1980s and coached the side in 2009-10, to remain in charge irrespective of league status.
The 49-year-old former Stuttgart coach was to take charge of Wednesday's training session, assisted by Eddy Soezer, with former interim coach Peter Knaebel resuming his primary role as sports director. Knaebel oversaw two defeats since predecessor Joe Zinnbauer was fired. Zinnbauer himself replaced the fired Mirko Slomka last September, making Labbadia Hamburg's fourth coach of the season.
''We decided on this step because we think the question of coach is the most important. In Bruno Labbadia we have signed a strong coach with experience fighting relegation,'' said Hamburg chairman Dietmar Beiersdorfer, who had ruled out a coaching change on Monday.
Hamburg, the only founding member of the Bundesliga that has never been relegated, is last with six games remaining, four points from safety after four straight defeats. The club has the league's weakest attack with 16 goals in 28 games - none in the last five games.
''I expect full commitment and passion from everyone involved in the coming weeks. We have to quickly develop a sense of success,'' Labbadia said. ''We don't have any time to lose. We'll be fully prepared for the northern derby at Werder (Bremen) and the following games. Every point counts.''
Hamburg had been in talks with Thomas Tuchel, but the former Mainz coach was reportedly unwilling to take over before the end of the season.
''We had several talks but couldn't reach agreement. That's why we decided to end the talks,'' Beiersdorfer said.
After the latest defeat - 2-0 at home to Wolfsburg on Saturday - Knaebel accepted the side needed another fresh start.
''Above all we wanted clarity on the coach issue - we have that now,'' Knaebel said. ''Now full concentration is on the northern derby with Werder (on Sunday). That's what counts.''
---