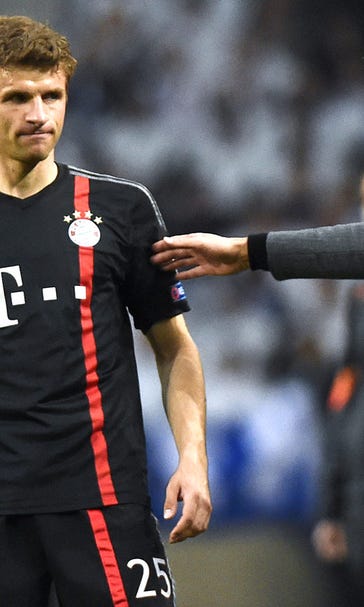 Guardiola insists Bayern Munich can overturn deficit against Porto
April 16, 2015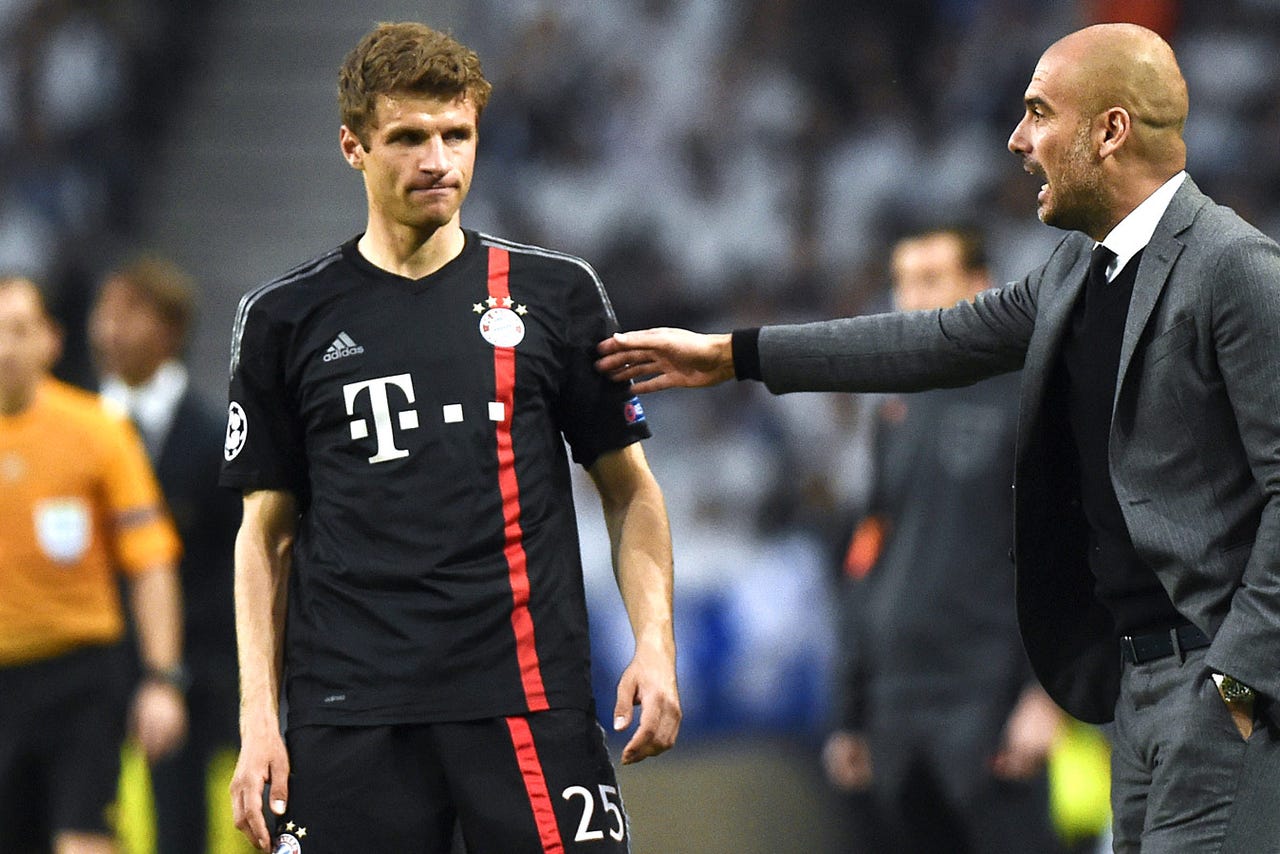 Bayern Munich coach Pep Guardiola insists his side are not going to raise the white flag and accept elimination from the Champions League without a fight in the second leg of their quarter-final tie with Porto.
Bayern will need to overturn a 3-1 deficit if they are to claim a fourth straight semi-final appearance after suffering a shock defeat in Portugal on Wednesday night.
The German giants, European champions in 2013 having also been runners-up in 2012 and 2010, were missing several key players through injury but did not help themselves as Porto capitalised on poor defending for all three of their goals.
All is not yet lost, however, with Guardiola as well as the club's director of sport Matthias Sammer refusing to throw in the towel.
"It's a complicated result, but we'll try to recover with our fans behind us in the return leg and we're not going to give up so quickly," Guardiola said on his club's website.
"I'm not totally unhappy with my team. We tried everything. It's just not easy. Porto are a physically strong team and the third goal hit us."
Sammer added: "It's frustrating and we've got to shake ourselves up a bit.
"If you want to be a big club, then you've got to be able to put these things behind you. We need to get at least two goals at home, but we're full of optimism.
"We need a top performance, and we're capable of that."
Bayern will also be hoping for some good news from the treatment room over the next six days with a long list of star names currently where Guardiola does not want to see them.
Franck Ribery, Arjen Robben, Medhi Benatia, David Alaba and Bastian Schweinsteiger all missed the trip to Portugal but it is unlikely any of them will be back for the return next Tuesday with Bayern's biggest goal of the season looking in real danger.
"It wouldn't be the first time for us to win a game at home," said Thomas Muller.
"We're optimistic, but we also know we've got a lot to do. We've not made it easy for ourselves."
Porto coach Julen Lopetegui was determined to keep his players' feet firmly on the ground after the win.
The result has given the Portuguese club more than a fighting chance to reach the semi-finals but Lopetegui believes the toughest part of their challenge lies ahead with the return trip to Munich.
"It was a game played to the limit against one of the best teams in history," the Spaniard told the club's official website.
"We got a fair reward in winning the match, for our good performance, but this was just the first half and there's still the hardest to play for in Munich. Nothing is settled. There is a long path ahead."
However, Lopetegui feels his team can be proud of what they achieved on the night.
He said: "The team did great, both in attack and defence. They were ambitious and had the capacity and the awareness needed to wait for the right time and take it.
"We knew it would have to be like this, that we would have to go to our limits to be able to compete with a team such as this, led by one of the best coaches of our times."
---