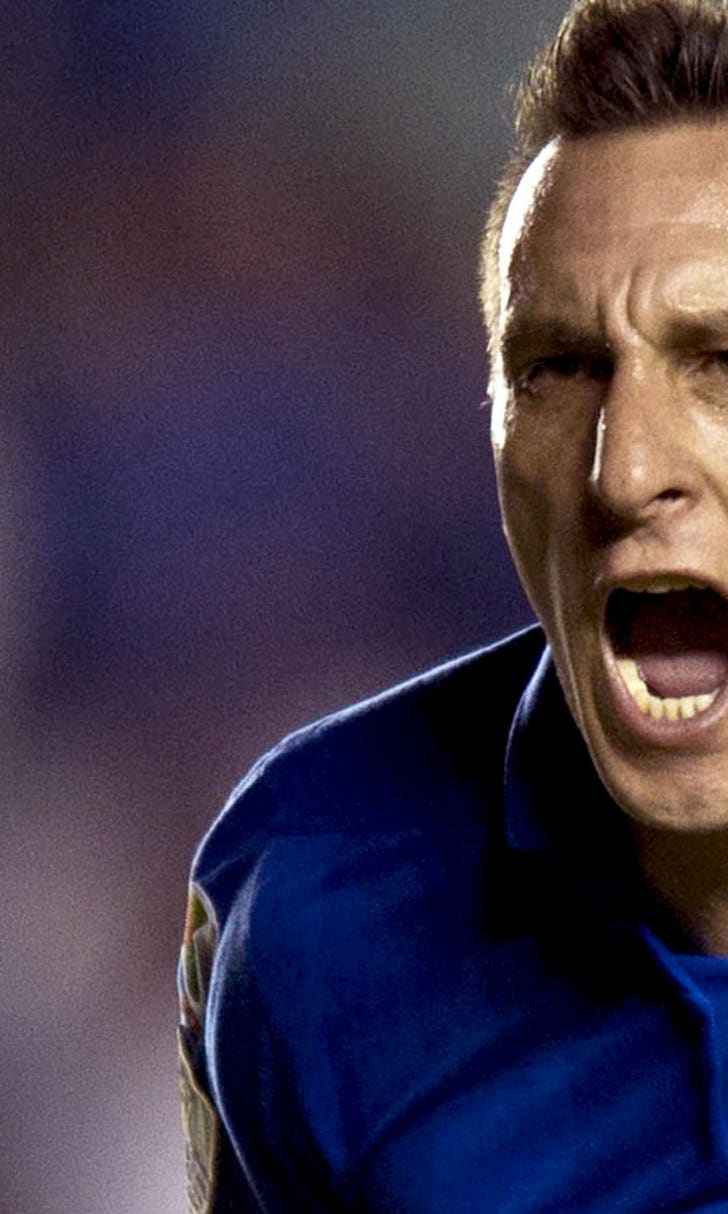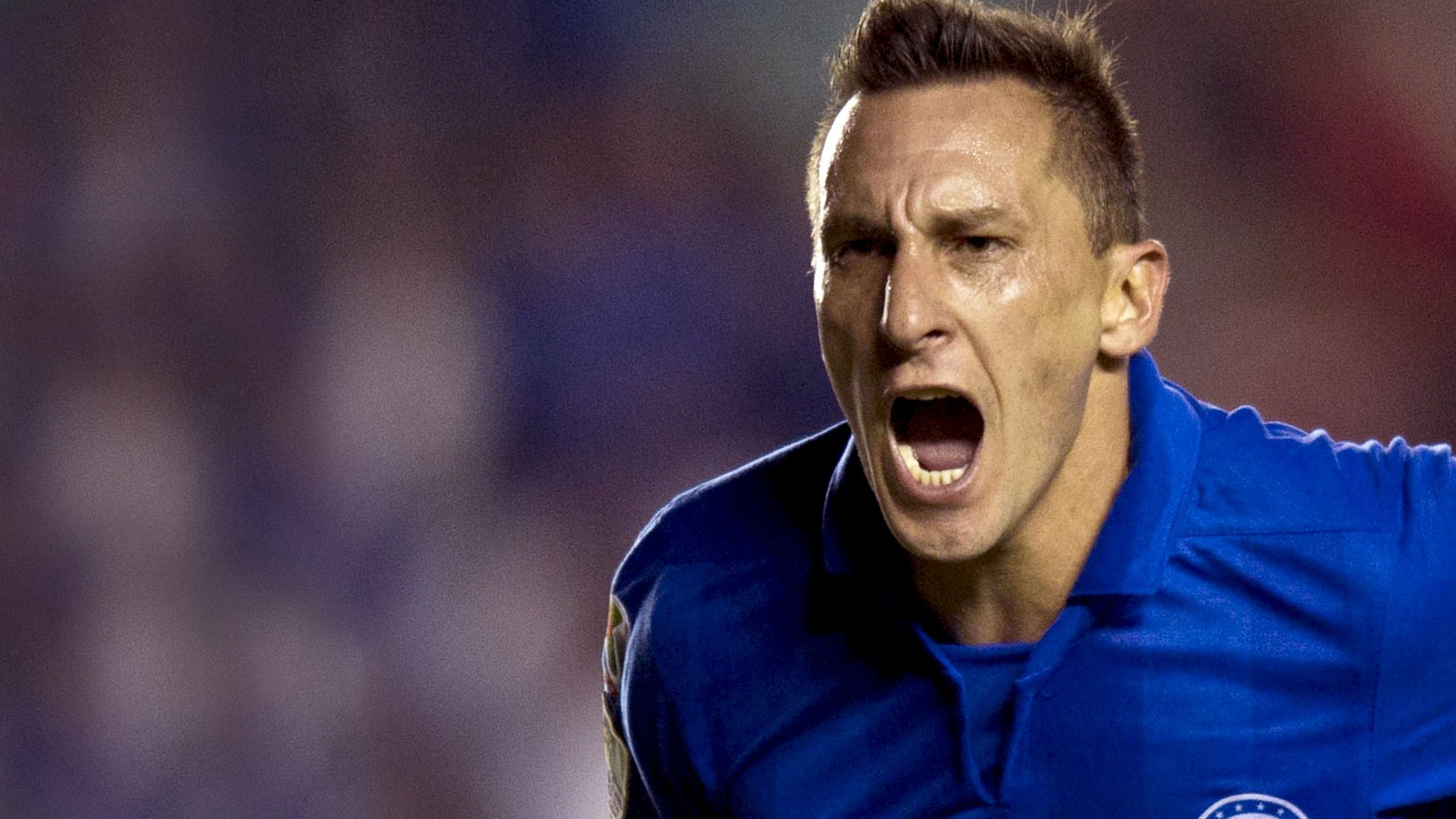 Cruz Azul end Sporting KC's CONCACAF Champions League dream
BY foxsports • March 20, 2014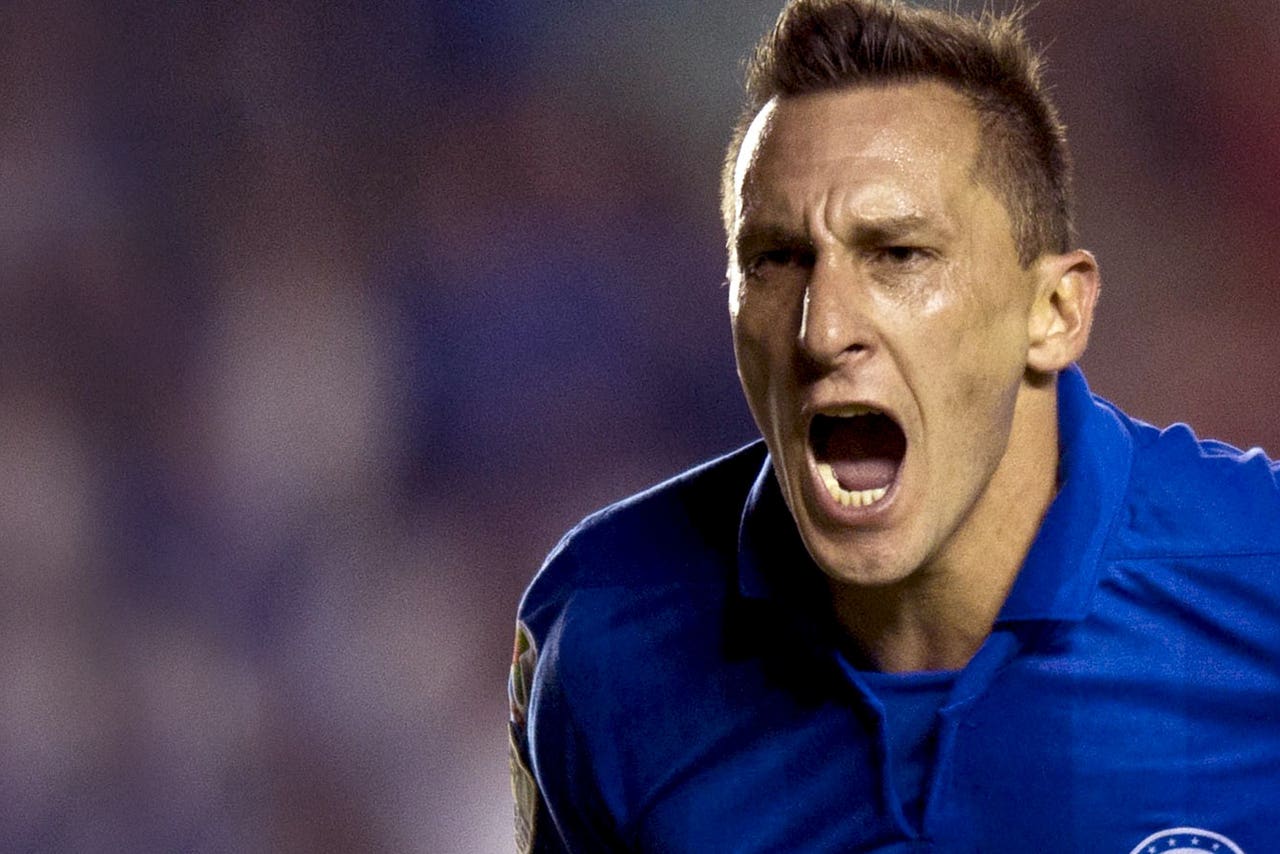 When nursing a tiny lead in a two-leg knockout round tie with a Mexican club, there is but one cardinal rule: don't concede early. The Los Angeles Galaxy found that out the hard way on Tuesday when they gave up two early goals to Tijuana and never recovered. On Wednesday, Sporting Kansas City learned the same, losing 5-2 to Cruz Azul on aggregate.
Their second leg with the Mexican side, which they entered with a hard-fought 1-0 lead from the home game, was not quite two minutes old when Ike Opara and Kevin Ellis let Mariano Pavone slip in between them and curl his shot around Eric Kronberg.
In the 24th minute, Cruz Azul's work seemed to be done. A second straight long ball found Marco Fabian over the top and this time the offside flag rightfully stayed down. His angled shot at Kronberg was saved by the goalkeeper, but he put it right in the path of the unmarked Pavone, who hammered it home for his second of the night.
Cruz Azul took control of a physical game. But in the 44th minute, out of nowhere, Sporting's Benny Feilhaber beat two men at the corner of the box, cut towards the middle and slid his shot past Jose Corona at the near post. If his goal had held up, it would have seen the Kansans through to the semifinals of the tournament.
But it proved to be an aberration. Sporting was lucky that it didn't concede a penalty in the final seconds of the first half, when Mecheak Jerome karate-kicked Fabian in the ribs while trying to clear a ball in his own box.
Early in the second half, Sergio Napoles hurtled up the left and squared for Pavone, who got away from the slipping Opara and finished cleanly. And the Mexicans would score twice more. In the 67th minute, the outstanding Fabian raced away from Jerome once more. His cut-back was hit at goal by Pavone but blocked on the line by Matt Besler. Nobody was there to stop Mauro Formica from slamming home the rebound, however.
And three minutes later, Formica and Christian Gimenez combined beautifully down the center of the park in a give-and-go of headers which sent the latter through the back line. His fine finish made it 5-1.
The result was fair. Sporting had been outclassed and outlasted by a better-conditioned opponent. But their heavy loss, combined with the San Jose Earthquakes' defeat to Toluca on penalties earlier in the day -- and the Galaxy's loss the evening prior -- means that Major League Soccer will not be represented in the final four of this tournament. And that's as much of a blow to the stateside league's aspirations as this loss was to Sporting's pride.
---