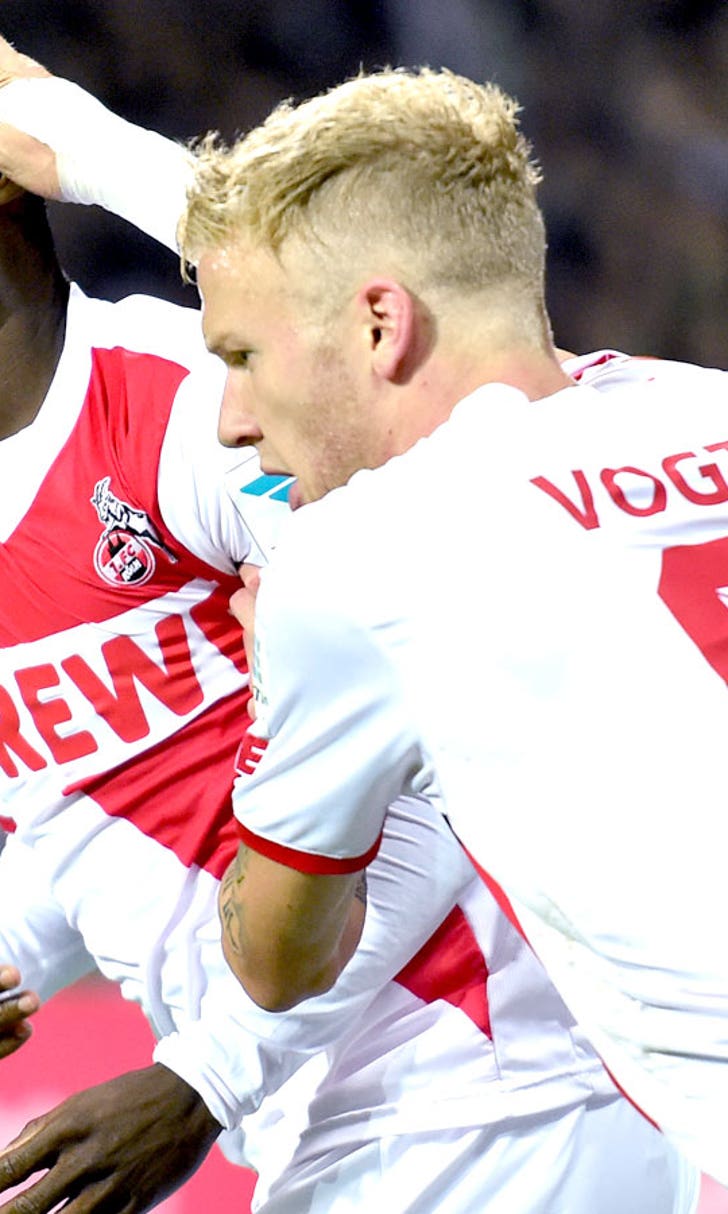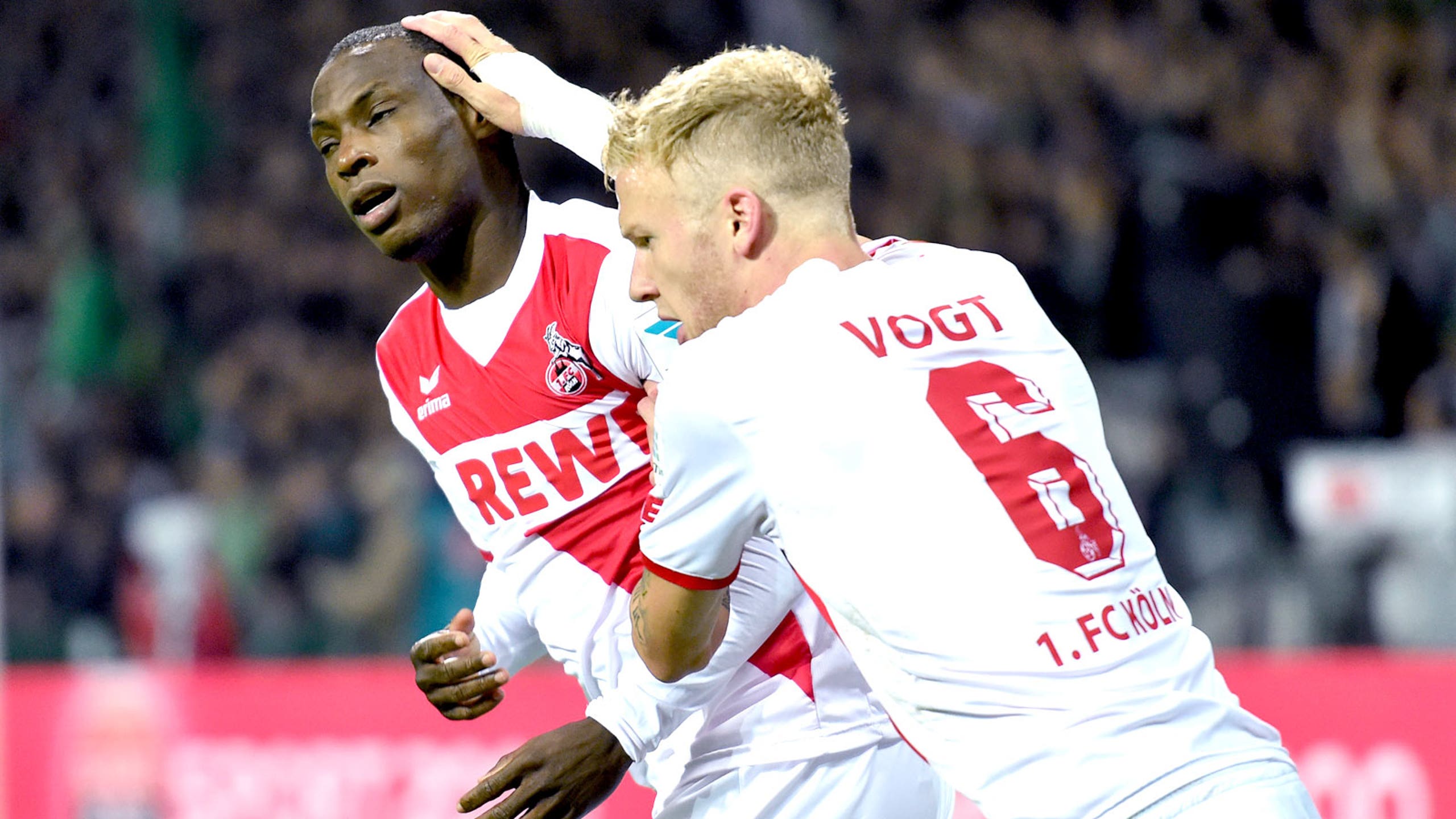 Cologne add fuel to Dutt's hot seat after securing road win at Werder Bremen
BY Jerry Trecker • October 24, 2014
Anthony Ujah scored the goal which kept Werder Bremen winless in their so-far disastrous Bundesliga campaign as Cologne collected a 1-0 road victory Friday night.
Werder Bremen, which left the field hearing the disfavor of their home fans, remains buried at the bottom of the Bundesliga with only four draws and four points from nine matches. Newly-promoted Cologne, now ninth after winning for the third time, always looked the better side, frustrating Bremen's attack with a well-organized, pressuring midfield and a solid line at the back.
Cologne finally broke the scoreless deadlock just before the hour mark, claiming all three points thanks to Ujah's sharp finish. Bremen left Dusan Svento with too much space to turn along the left byeline before dropping his pass back for Ujah, who beat Santiago Garcia to possession in the center of the box, then side-footed past Wolf.
That made the scoreline reflect a game when the visitors had made the better chances against a largely-ineffective Werder Bremen side. Their chances were few to note.
Cologne goalkeeper Timo Horn almost gifted Bremen in the 29th minute when he misjudged a cross from Cedric Makiadi. The ball reached Fin Bartels with room at the far post but Bartels first-timed high and wide when he had more time to settle the ball and be more precise. That turned out to be just about as close as Werder Bremen would come.
Horn's did produce one big save, flying to his top right-hand corner to turn over a Zlatko Dunuzovic strike from outside the box but that was a rare moment of worry for the Cologne defenders.
Cologne was always sharper and had a couple of other clear opportunites. Bremen captain Clemens Fritz saved his side from a 47th minute deficit, tracking back just in time to beat Svento to a cross from Simon Zoller which had put Svento in on top of Wolf.
Later, Wolf had to dive at Ujah's feet in the 80th minute to turn aside a cross that nearly brought a second for the visitors, who kept the pressure on while maintaining their defensive organization to continually frustrate Bremen's attacking bids.
For Werder Bremen and manager Robin Dutt, the heat can only become more intense on Tuesday night when they must travel to Third Division Chemnitzer FC for a second round German Cup match.
There are six Bundesliga matches on the Saturday program when Borussia Dortmund will look to snap its league slump at home to Hannover and Bayer Leverkusen hosts Schalke. All three won Champions League matches in midweek.
---