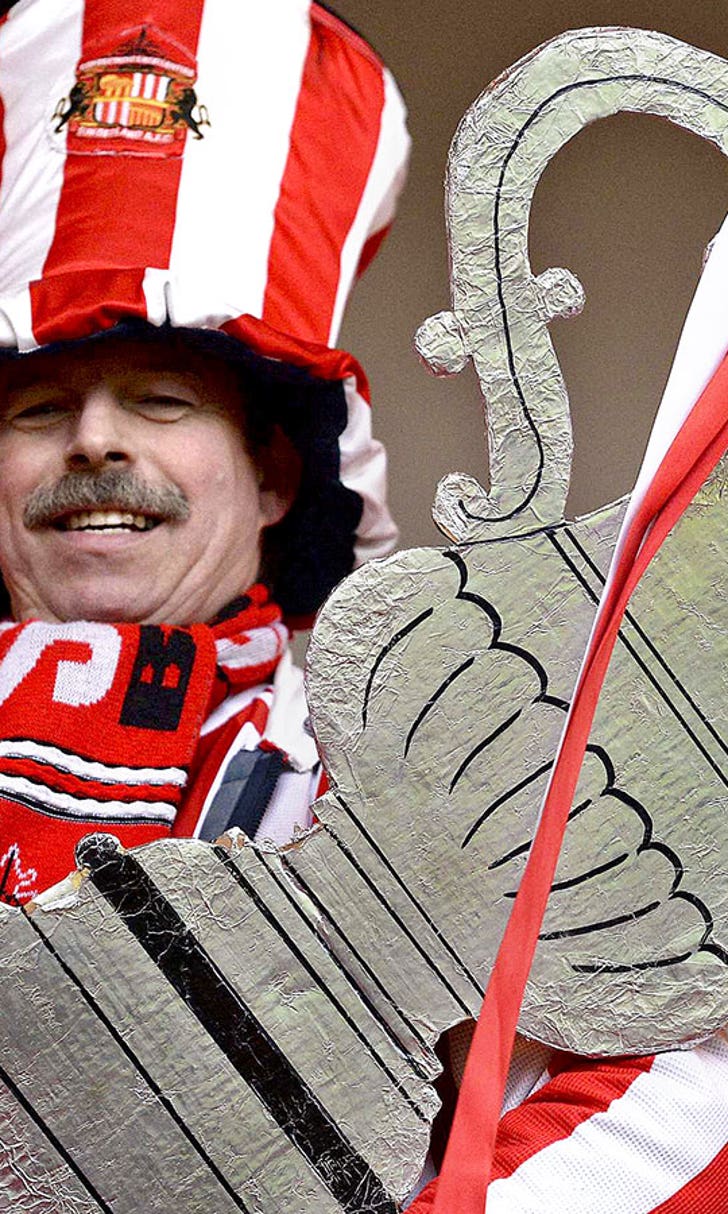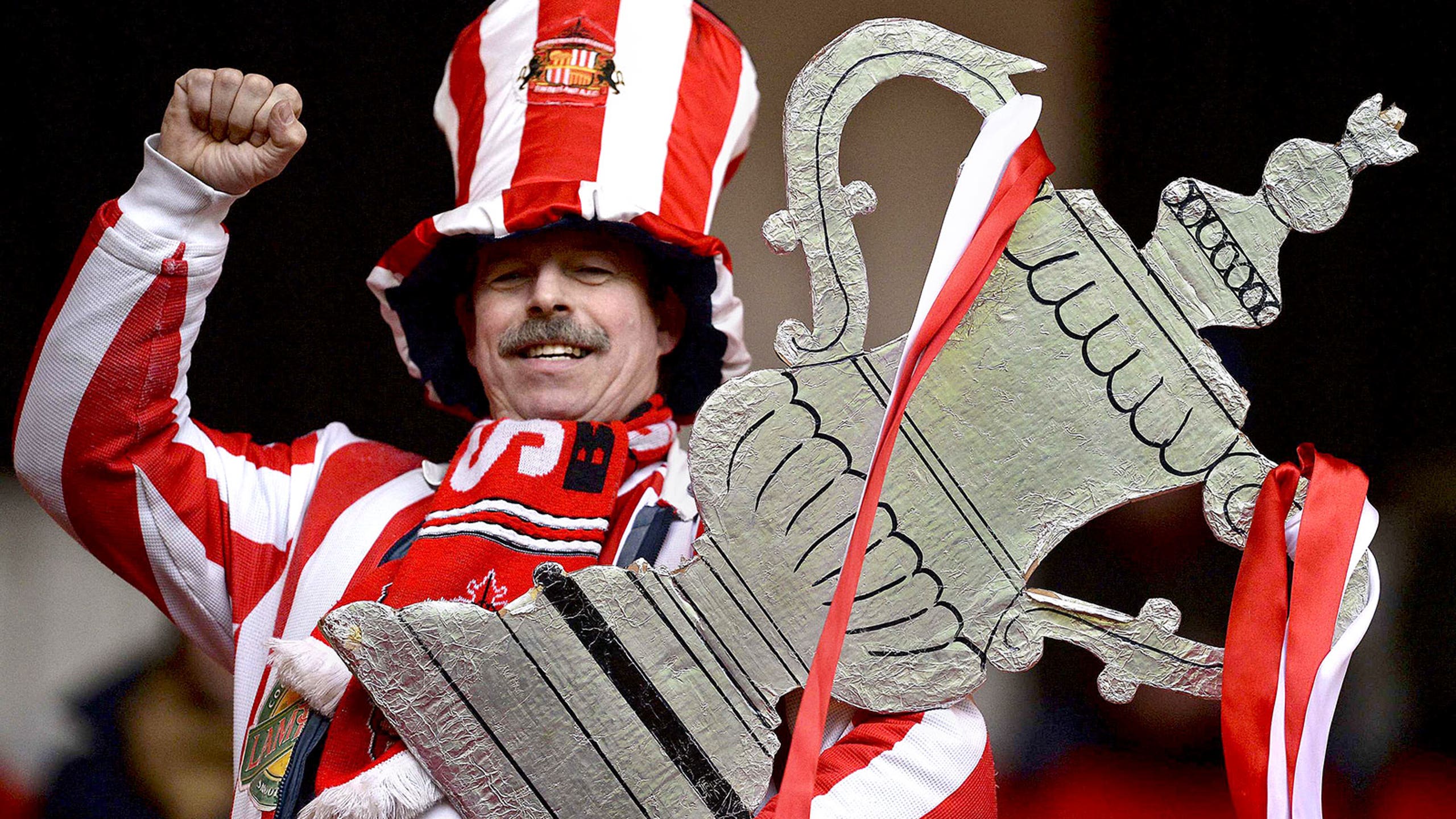 Can Sunderland end trophy hex vs. City?
BY Jonathan Wilson • February 27, 2014
LONDON -- Success in football is a strange thing. Being a Sunderland fan I wouldn'€™t really know, but it doesn'€™t seem to make people happy. They just get angrier and angrier, become trophy junkies, demanding more and more, each victory a temporary relief from the lust for more success. At the Emirates last week, I heard an Arsenal fan moan that €Olivier Giroud's just not world-class enough.€ It's what they know, it'€™s their context, so I shouldn'€™t be too damning. Yet, it does sound like quite a nice problem to have; if Sunderland ever threatened to have a world-class player, of course, or a player who was any good at all, head be off to a more successful club at the first opportunity.
Yet on Sunday, Sunderland might be successful. They lie third bottom of the Premier League and relegation is a real possibility and in many ways this has been an awful season. Sunderland, somehow, have bundled their way to the Capital One League Cup final, putting out Chelsea and Manchester United on the way. They are a huge outsider to beat Manchester City at Wembley but, if they do, Sunderland will win their first trophy in 41 years.
To a Sunderland fan, success is a thing that happened in the past. Sunderland remains the seventh most successful team in English history, but that's largely thanks to six league titles won before the Second World War -- and five of those before the First. The last trophy the Black Cats won was the FA Cup in 1973, a success that resonates because it was the greatest underdog story English football has ever known; a team that was sixth bottom of the second flight in December 1972 somehow beating Manchester City and Arsenal, both riding high in the First Division at the time, before overcoming Don Revie's great Leeds United in an epic final.
My dad was at Wembley that day and spoke always of the strange realization that struck him at the final whistle. He'd been counting down the seconds as Sunderland hung on but when it was all over, and the victory was won, he was overcome by sadness: football, he knew, would never be that good again.
I was born in Sunderland three years later. I'm not sure anybody who hasn't grown up in one of the post-industrial cities of the north can quite appreciate how football permeates everything there, how the mood of the town can be altered by the bounce of a ball on Saturday. The Turner Prize-winning artist Grayson Perry -- who is from Chelmsford, at the other end of the country -- acknowledged that in The Vanity of Small Differences, a series of six tapestries that tell the life of Tim Rakewell. Rakewell, a fictional character born in Sunderland who becomes an immensely successful and wealthy computer developer, finds himself battling with his class and his background. In the opening scene, which echoes the Adoration of the Magi, Rakewell is presented with a striped Sunderland shirt by cage-fighters. This is his identity: this, at least as much as religious or ethnic affiliation, is who he is.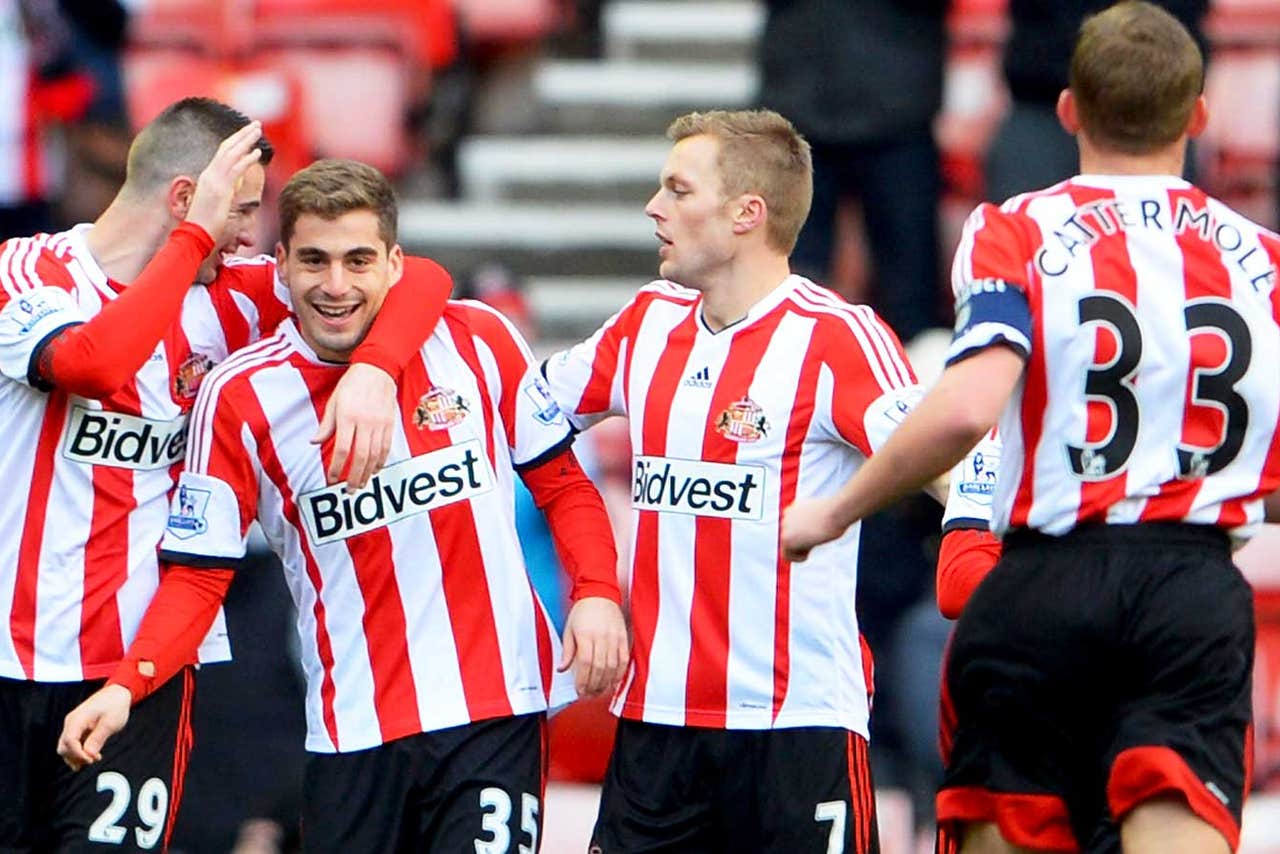 Gus Poyet's men will face a tough task against Premier League giants Manchester City at Wembley,

Like any Sunderland fan, I was brought up on stories of 1973. As I've got older, my feelings towards it have grown increasingly ambivalent. Of course there's pride in it, I'm glad it was my club rather than anybody else who wrote the greatest sporting fairy-story Britain has known and I struggle to watch highlights without welling up, but as time goes by, you start to wonder if that's it, if we're going to be harking back to that forever. And the fact is that 1973 was only as good as it was because we were as bad as we were.
Sunderland have reached two cup finals since, and lost both. They again got to the FA Cup final as a Second Division side in 1992, but were well-beaten by Liverpool, and in 1985 reached the Milk Cup final (this is the same competition as the Capital One Cup, just with a different sponsor: Milk Marketing Board).
That game, against Norwich City, was as pure a distillation of Sunderland's self-destructiveness as you're likely to find. Shaun Elliott, the captain, was suspended, so Sunderland brought in the 18-year-old centerback David Corner and switched to an unfamiliar back three. Early in the second half, Corner dithered by the corner flag, let John Deehan pinch the ball from him and although his cut back was half-cleared, Asa Hartford's follow-up shot deflected in off Gordon Chisholm. Clive Walker then missed a penalty and Sunderland lost 1-0. Both Sunderland and Norwich were relegated two months later.
An own-goal and a penalty but it was Corner who took the blame. He now works for Durham police and co-owns a taxi in Sunderland. The driver goes for a drink with him most Sundays and reckons that at least twice in an afternoon somebody will come up to him and says, a yer should've just put it out, Davie lad." A few years ago, Corner was called to a disturbance in Seaham -- a pit village just down the coast from Sunderland -- where a man was going berserk with an ornamental sword. All attempts to calm him at failed, until he suddenly recognized Corner, at which he lay down the sword and offered his hands to be cuffed. "Yer've not had much luck, son," he said. "So I'll give yer this 'un. But, Davie lad, why didn't yer just put it out?" That's how much that 1985 final still haunts Sunderland.
If you include promotion playoffs, Sunderland have lost four finals out of four in my lifetime. All logic says they'€™ll make it five out of five on Sunday. In a way, we're comfortable with that. The myths are already being formed; the four goals in the last 12 minutes to overcome a 2-0 deficit against MK Dons; the late equalizer and extra-time winner against Chelsea; the shambolic penalty shoot-out against Manchester United. That's enough to sustain us for another couple of decades. To be honest, the thought of winning something after all these years terrifies me: how do you react? What do you do? What if winning doesn't feel as good as I've been led to believe it will?
Still, I wouldn't mind finding out. Just this once.
---