Bayern's double swoop for Hoffenheim's best players is vintage Bayern
BY Thomas Hautmann • January 15, 2017
Bayern Munich have done it again.

In one fell swoop, the Bundesliga giants announced the signings of Niklas Süle and Sebastian Rudy on Sunday, confirming what many had anticipated for weeks: the Hoffenheim duo will join Bayern this summer.

It's a move right out of Bayern's tried-and-true playbook: stockpile young German internationals, and strip league rivals of their biggest assets. Preferably at the same time.

Hoffenheim is just the latest victim. The wealthy village club has arguably been the best team in Europe that nobody is talking about. After Real Madrid's loss to Sevilla on Sunday, only one club in Europe's big five leagues remains undefeated in all competitions this season: Hoffenheim. Somehow, that hasn't helped them make a serious title push – they're only in 5th place thanks to an obscene 10 draws from 16 games – but the 0 in the loss column counts for something. This is a club on the rise under bright young coach Julian Nagelsmann.

Too bad Bayern noticed. Just as Hoffenheim begin their ascent, they're set to lose their best two players.

Süle is in the conversation of best young center backs in the world and a newly minted Germany international. Standing 6'5", Süle is a beast, but he's also quick, has good instincts, and is comfortable on the ball. The 21-year-old looks to be a terrific long-term investment for Bayern, and now he gets to develop alongside Mats Hummels and Jerome Boateng for the next five years. And the price Bayern reportedly had to pay for him -- €25 million -- could prove to be highway robbery compared to Manchester City's €55 million deal for John Stones last summer.

The 26-year-old Rudy is Hoffenheim's defensive midfield anchor, though he's played right back and right midfield for the German national team. With Philipp Lahm likely retiring when his contract runs out in 2018 and Xabi Alonso also nearing the end, adding Rudy makes perfect sense for Bayern, especially on a free transfer. He doesn't figure to really break into the Bavarians' star-studded first team -- not with the likes of Joshua Kimmich, Renato Sanches, Arturo Vidal and Javi Martinez still around -- but Rudy is in the prime of his career and at worst should be a dependable and versatile back-up.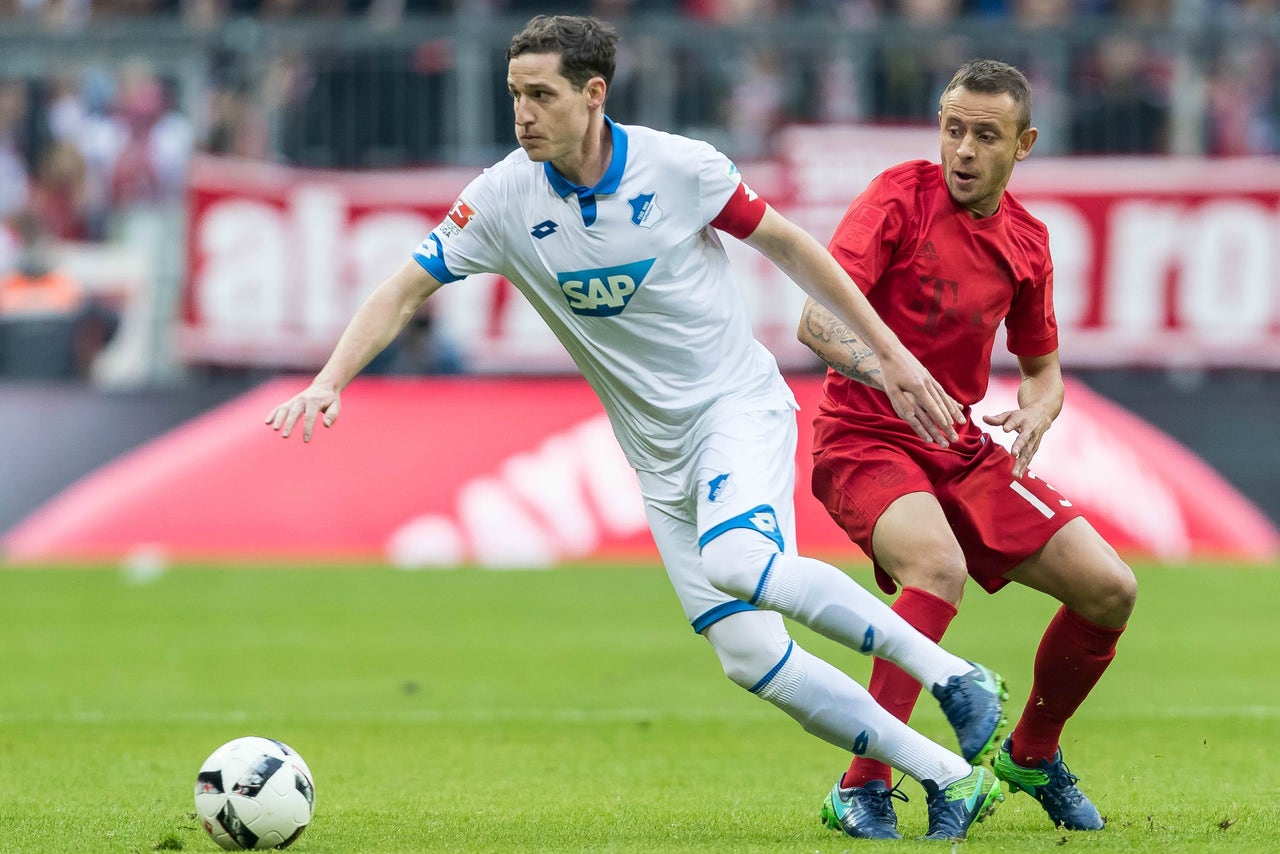 Teammates soon: Hoffenheim's Sebastian Rudy and Bayern Munich's Rafinha.

Just as importantly for Bayern, though, Rudy's addition stiff-arms another growing threat in the Bundesliga. Hoffenheim knew it would be difficult to hold onto Süle, but Rudy has been with the club for seven years and was just anointed captain. Hoffenheim wanted to renew his contract, but instead of staying to be "the guy," Rudy has opted for Bayern, where he'll likely be "just another guy"next season.

This is just what they do. Borussia Dortmund had been their favorite target in recent years, but Bayern cherry-picking their Bundesliga rivals' best talent, especially German talent, is a tradition unlike any other.

Before Hummels, Mario Goetze and Robert Lewandowski there was Manuel Neuer from Schalke and Miroslav Klose from Bremen. When Bayer Leverkusen kept pushing Bayern in the late 1990s and early noughties, the Bavarians pillaged Michael Ballack, Ze Roberto and Lucio. Stuttgart said goodbye to Mario Gomez and, a decade earlier, the great Giovane Elber. Gladbach gave up Stefan Effenberg, twice, and Lothar Matthäus. Karlsruhe gift-wrapped Oliver Kahn and Mehmet Scholl. And on and on it goes.

There's not much the rest of the Bundesliga can do. Grooming the next German star? Making too much noise in the league table? Inevitably, Bayern are going to come knocking, and more often than not, the allure of joining the perennial title favorites is too good for players to pass up. It happened again with Hoffenheim and Süle and Rudy, and they won't be the last.

RB Leipzig, consider yourselves officially on alert.


---
---