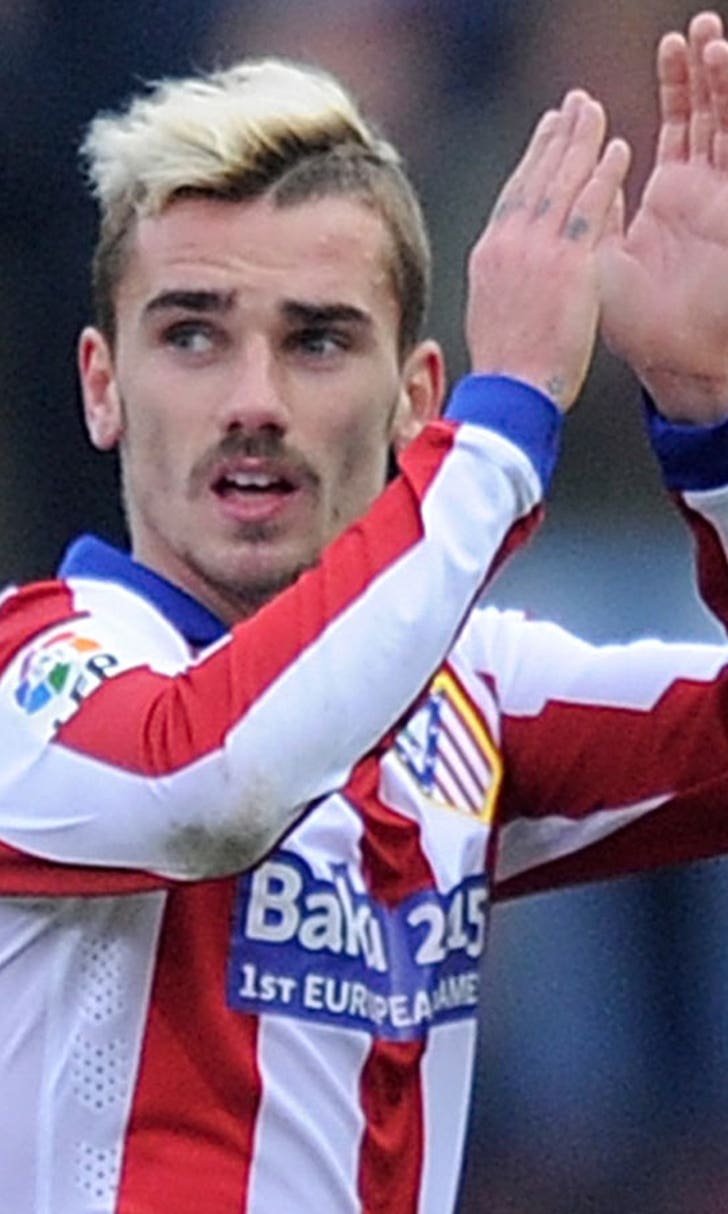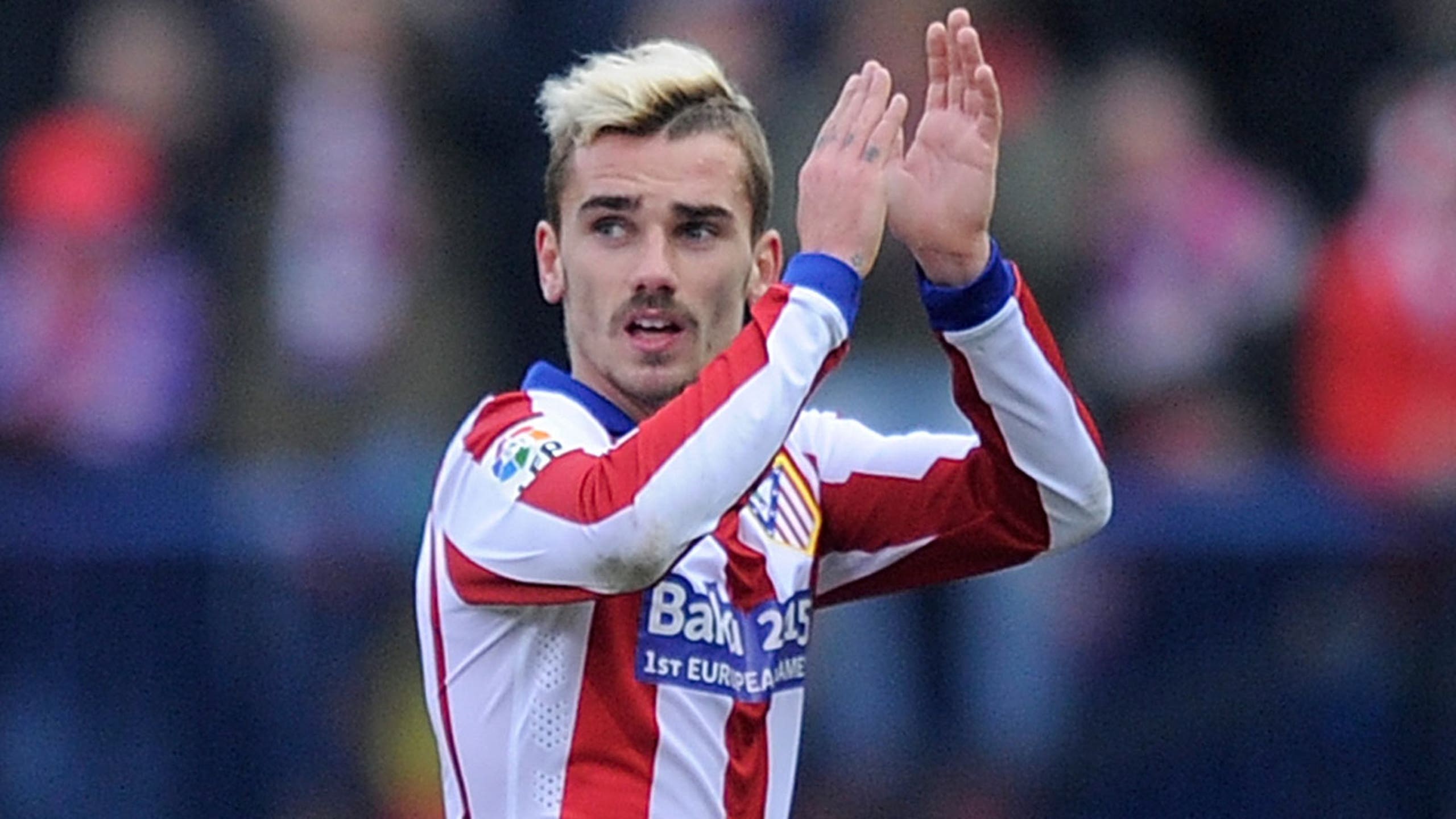 Atletico Madrid assert dominance with derby win vs. Real Madrid
BY Ian Hawkey • February 7, 2015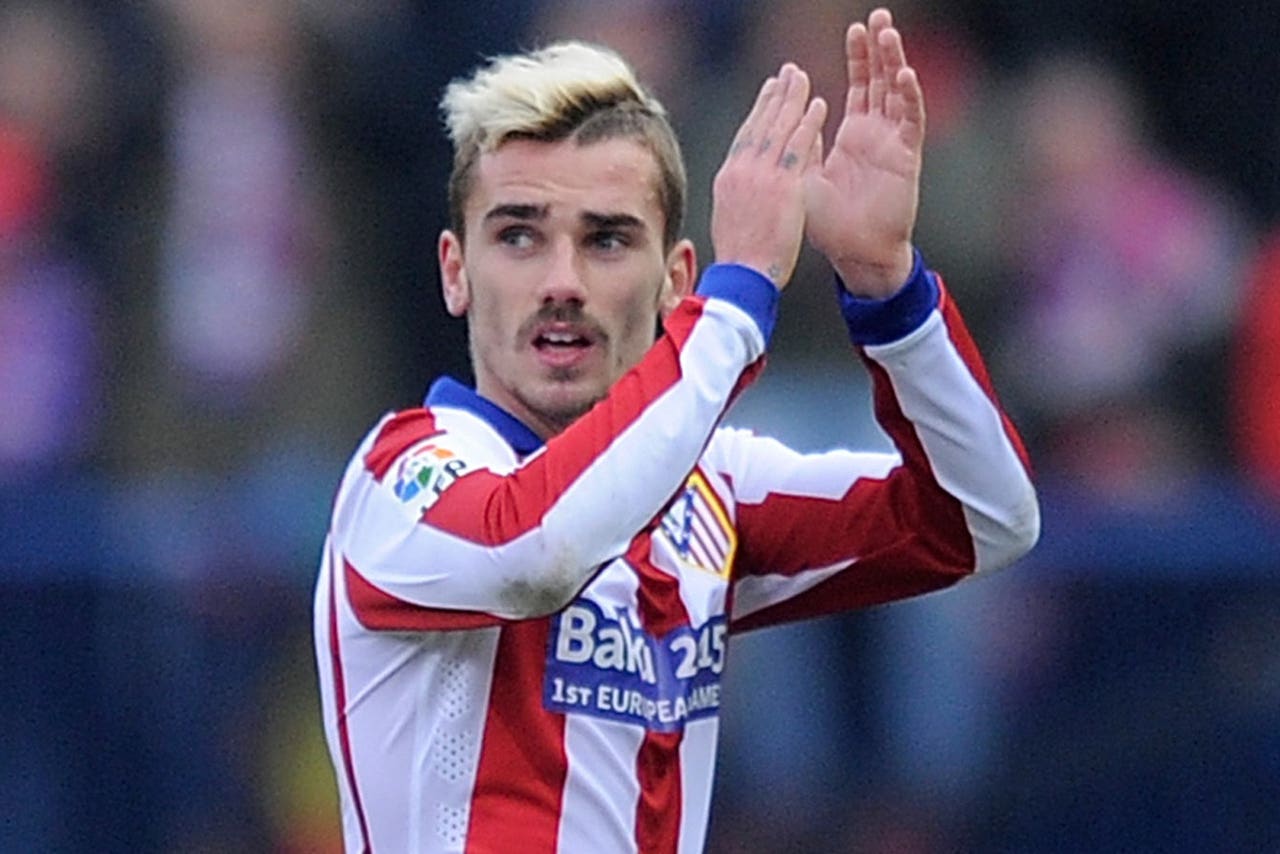 Madrid derbies are conforming more and more to a pattern. The alarming aspect of it for Real Madrid is not that the pendulum has swung so firmly in the direction of Atletico, but that the degree of that swing can be so extreme.
Atletico supporters left the Vicente Calderon convinced the scoreline against their neighbors might have been five or six, rather than the emphatic 4-0 that has closed the gap in La Liga between the clubs to four points.
They had an argument. A strong appeal for a handball against Real's Sami Khedira might have gained Atletico a first-half penalty in addition to the goals scored by Tiago, substitute Saul, the excellent Antoine Griezmann and finally Mario Mandzukic in what was a rout. And had Griezmann not been flagged offside – a very slender decision – on one of his many breakaways, the margin might even have been greater.
The conviction that Atletico have the measure of Real grows and grows. In six meetings since Real scored four times in 120 minutes against Atletico to win the Champions League in Lisbon last May, the current leaders of La Liga have not won any. Beaten on aggregate in the Super Copa, knocked out of the 2014-15 Copa del Rey by Atletico, Real have now lost twice in the current Liga campaign to the defending champions.
The swagger Atletico showed in this latest cross-capital battering will embolden Atletico's belief their title is retainable, while Barcelona, preparing for Sunday night's trip to Athletic Bilbao, will have enjoyed it too.
Atletico may have moved closer to them in second place, but Barca now have the chance to close the gap between first and second to a single point.
On a bitingly cold afternoon, Carlo Ancelotti, the Real head coach, looked ashen-faced by the end. "Atletico were better organized than us, and we were second best in everything," he acknowledged. He was less interested in evaluating whether it had been his worst game in 18 months in the job – it had, he thought – than on how Real, weakened by the absence of senior players with injury and suspension, might bounce back.
They had recovered from big setbacks before, Ancelotti pointed out, after losing successive Liga matches in September, to Atletico and Real Sociedad, enough to rise to top of the table.
Within a quarter of an hour of the kick-off, Atletico's fans were taunting their rivals. Specifically, they teased the Real captain: "I-ker!, I-ker!," they sang, a cry that some of them will have uttered in times past with sincere affection, not sarcasm.
Iker Casillas's name has been celebrated long and loud over the last decade when he has captained the Spain national team to a sequence of international triumphs. Here, in the raw enmity nourished by intense club rivalry, it was mocked.
Poor Casillas. His error gave Atletico their first goal. Tiago, with the sort of firm drive from distance that is one of his specialties, put good power on the effort, though not enough of an angle that it should have troubled the Real goalkeeper. Casillas had the low skimming shot in his eye line, moved a pace to his right and put a right hand in the way. Agonizingly, the ball somehow squirmed beneath his palm and over the goal line.
Atleti had ambushed Real yet again with an early goal. This is such a recurrent aspect of the derby storyline in recent seasons that a coach as wise and talented as Ancelotti can only feel incensed that his players have not worked out how to inoculate themselves against the haste with which Atleico charge their turbos and come at them.
Within they first 10 minutes, the home side had already had a bellowed appeal for a penalty turned down, when Fabio Coentrao tussled with Koke, the Atletico player having wriggled his way through what was to be a productive channel down the Real left. Missing the suspended Marcelo at left-back, Coentrao was in for a testing afternoon.
It might have been more testing had Atletico not lost the services of Koke with a muscle problem after nine minutes. Atleti had to make do without their best passer. Soon enough the athleticism and quick thinking of the man who took his place would rouse them. Saul Niguez, just 20 years old, had a derby to remember, even if it would be shortened when he withdrew with an injury in the second-half.
By then Saul had left his mark on the event. He had been on the field less than 10 minutes when, reacting brilliantly to a Siqueira cross, he threw himself into an overhead bicycle kick, instinctively and spontaneously. Casillas watched him connect and the shot go past him via his right-hand post.
Real had nothing in response. Cristiano Ronaldo, booed throughout, barely had a shot on target. Griezmann terrorized a makeshift Madrid defense and was rewarded with a goal, when Mandzukic headed a cross back across Casillas for the Frenchman to tuck past Casillas. Another center, from Fernando Torres, invited Mandzukic to plant a stooping header in for number four.
"Clearly we have to change our attitude. The lack of impact from us was unusual," sighed Ancelotti.
---