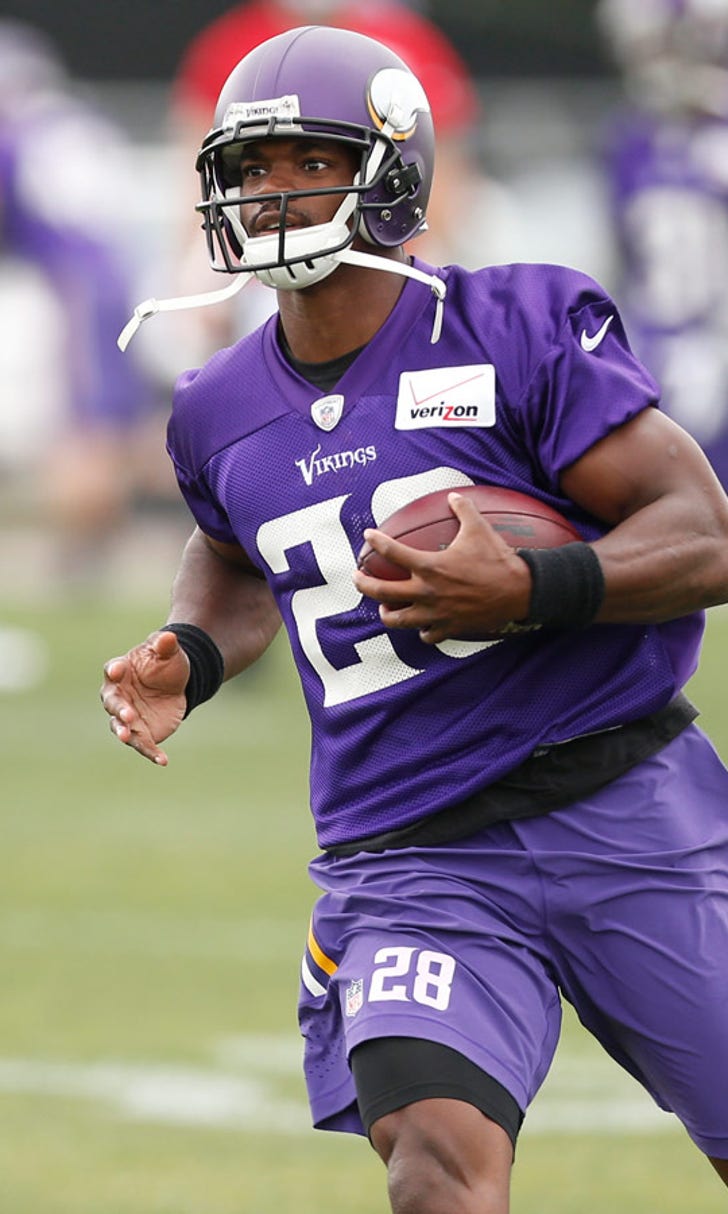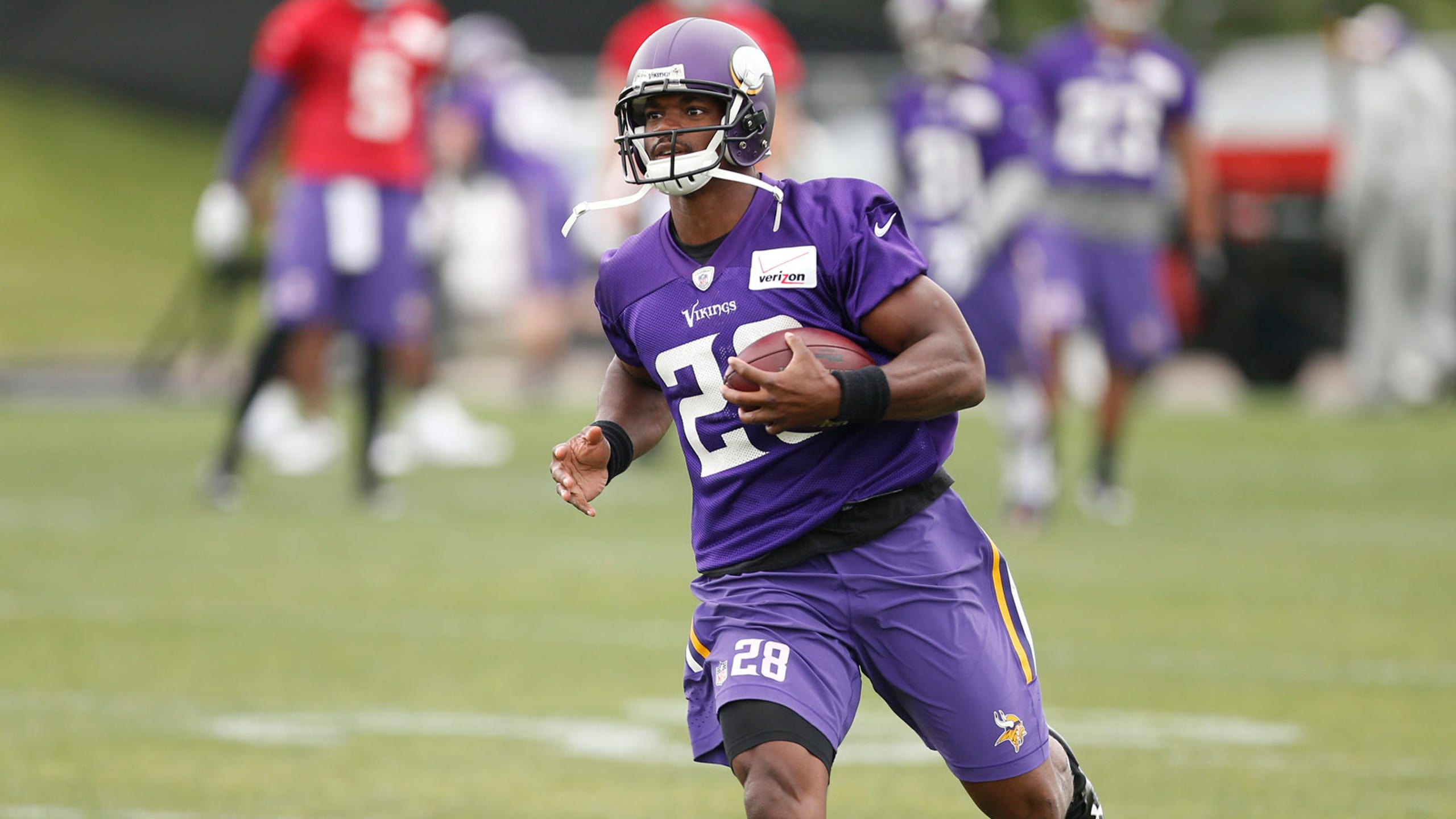 Zimmer not worried about getting Peterson any carries in preseason
BY foxsports • June 11, 2015
EDEN PRAIRIE, Minn. -- Adrian Peterson has mostly been a preseason spectator as his NFL career has continued, having not taken a preseason carry the past three seasons.
Despite the 2012 NFL MVP having missed all but one game last season and having played in just one game since December 2013, the 30-year-old Peterson will likely be saving himself for the regular season again.
Minnesota Vikings head coach Mike Zimmer said that Peterson, who returned to the team last week after last year's charges to injuring his 4-year-old son and subsequent suspension by commissioner Roger Goodell, won't play in the preseason: at least as far as the coach is concerned.
"With a player of his caliber, the way that I would handle that would be as we get into the preseason and we get going, I'll probably talk to him about his feelings on it and see what he needs, what he feels he needs to get ready for the season," Zimmer said Thursday as Minnesota finished up another round of organized team activities.
"If he doesn't feel like needs any, then I'm not worried about it," Zimmer added. "If he feels like he needs to get some then we'll get him a couple carries. But he's going to get so many reps in training camp and so much work there, I'm honestly not worried about it."
The arrival of the franchise's all-time leading rusher led to a choppy first practice, according to Zimmer, but a sense of normalcy has returned as Peterson was continued work with the team.
Peterson, who had 75 yards on 21 carries in last year's season opener, joins an offense that now features Teddy Bridgewater at quarterback. Peterson and Bridgewater haven't played a game together yet.
Minnesota also added receiver Mike Wallace to the offense along with tight end Kyle Rudolph, guard Brandon Fusco and right tackle Phil Loadholt returning to health after surgeries last season. Matt Kalil is also practicing after having offseason knee surgery.
Peterson played in 14 games in 2013 and rushed for 1,266 yards and a 4.5 yards-per-carry average.
Follow Brian Hall on Twitter
---