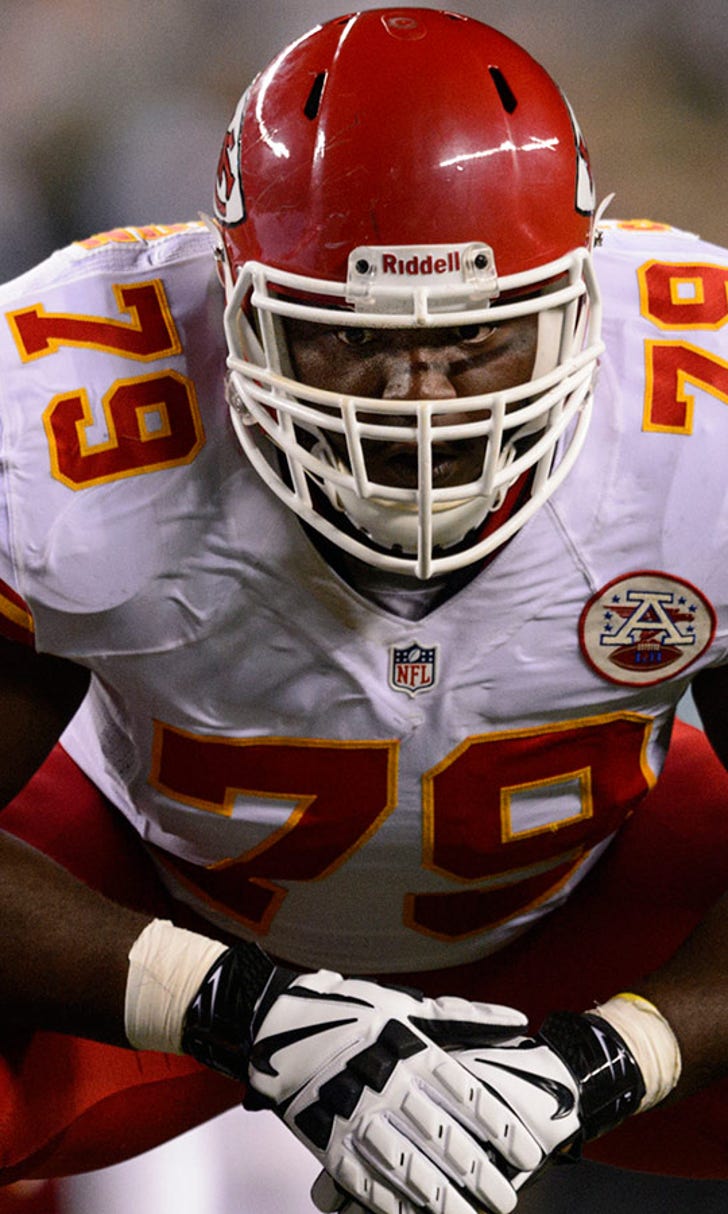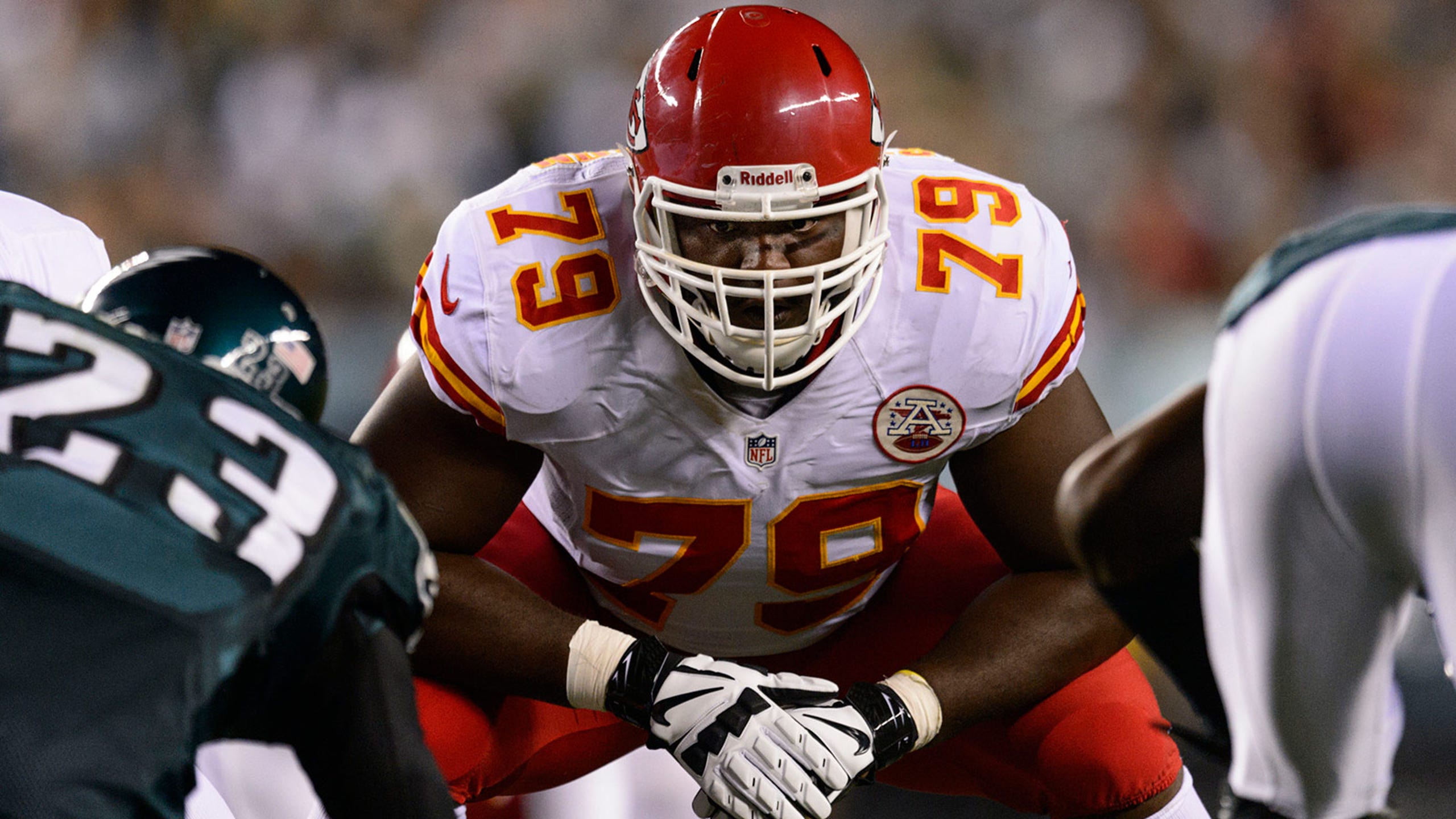 Youth is served (in big helpings): '14 Chiefs could feature NFL's youngest OL
BY foxsports • August 1, 2014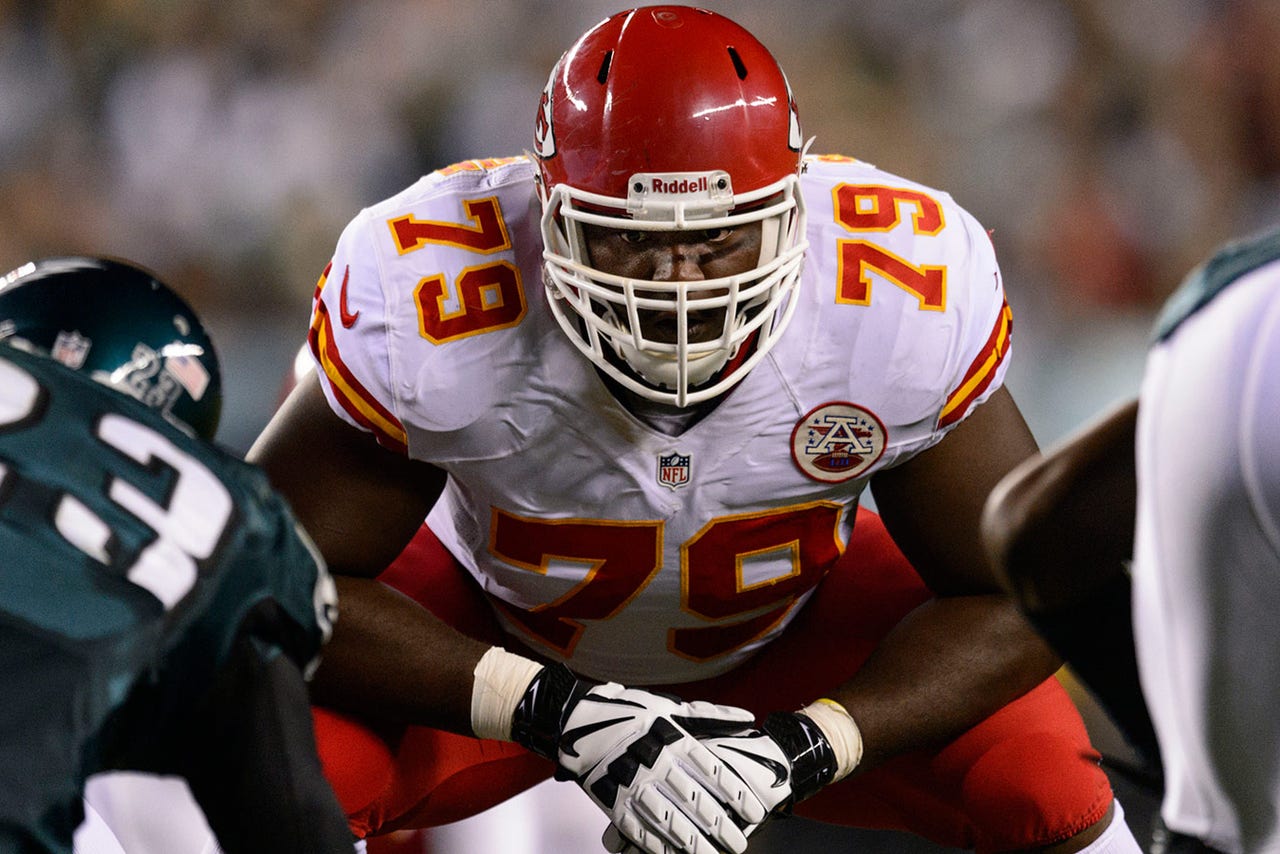 KANSAS CITY, Mo. -- If this doesn't blow your mind at first, let it sink in for a few seconds. Assuming the depth chart falls the way it's projected to fall -- and we've got a month of preseason banging to go, so no promises -- the oldest starting offensive lineman on the Kansas City Chiefs will be ... Donald Stephenson.
It's true. The Andy Gang's presumed starting right tackle will be 25 when the regular season opens and turn 26 on Sept. 30.
And if that makes you feel ancient, hell, imagine how it makes him feel.
"Year Three, right?" Stephenson chuckled during training camp at Missouri Western State after being reminded that he was the unit's relative graybeard. "Really, we call Rodney (Hudson) 'The Old Man.'
"But me and Jeff (Allen) and I have to take on that role as leaders. And if they need us to do it, we've got to do it."
Spoiler alert: They're going to need it, champ.
For the last few years, Philly.com NFL writer Jimmy Kempsi has done the free world a favor and tracked the age of projected starting offensive lines, then broken them down from oldest to youngest. According to his May 2014 treatise, the average NFL starting lineman is 26.59 years old.
If rookie Zach Fulton wins the job at right guard, the average Chiefs starting lineman will be 23.6 years old.
Let that one sink for a few seconds, too.
"Zach's a tough kid," coach Andy Reid said of the sixth-round blocker out of Tennessee. "He's young, he's learning. But he sure is ahead of what you think a rookie would be ahead of."
If Fulton sticks, that 23.6 number is tied with Jacksonville -- Woo hoo! -- for the youngest line in the NFL. This isn't a youth movement, kids. It's a youth freaking revolution.
And if that concept feels strange, completely foreign, that's because it is. This isn't just, potentially, the youngest line in the NFL -- it's setting up to be the youngest starting offensive line trotted out by the Chiefs in a generation.
According to Pro-Football-Reference.com's listing of primary offensive starters, from 1997-2007, the average age of the Chiefs' starting front line was a grizzled 29.5 years of age. Tim Grunhard aged and gave way to Casey Wiegmann, who eventually did the same. Willie Roaf was thrown into the mix at the tail end of a legendary career. Will Shields and Brian Waters were pillars, constants.
Whether by accident or design, the Chiefs have been trending younger up front for a few seasons now. Kansas City toted the NFL's second-youngest line last year, at 25.6 years of age, on average, according to Kempsi; in 2012, it was 26.9, good for ninth youngest. In 2011, it was 27.75, 11th youngest. Over the last 17 seasons, the only numbers that skewed even close to that were left tackle Branden Albert's rookie season of 2008 (27.4 years old, on average) and his second campaign in '09 (27.2).
In recent years, it was Albert on the blind side and a rotating cast of thousands. With the big lug having punched his free-agent ticket to Miami, all that's left is the rotating cast, taking on new roles, new responsibilities, trying to become entrenched.
"Yeah, because (Albert) was the old vet last year, and he left, and now it's me, Rodney and Jeff (who) are kind of the older guys," Stephenson said. "So we kind of have to bring guys along. BA and Rodney did a good job of letting us know that me and Jeff were going to have to step into that role."
Any advice, from them, specifically?
"It was just kind of just unspoken. We knew when BA left, me and Jeff kind of just knew we were going to have to step it up a notch."
In just a few months, they've already stepped up several. With second-year left tackle Eric Fisher recovering from shoulder issues and Stephenson battling a bum ankle, Allen has shown the flexibility to work at tackle as well as guard.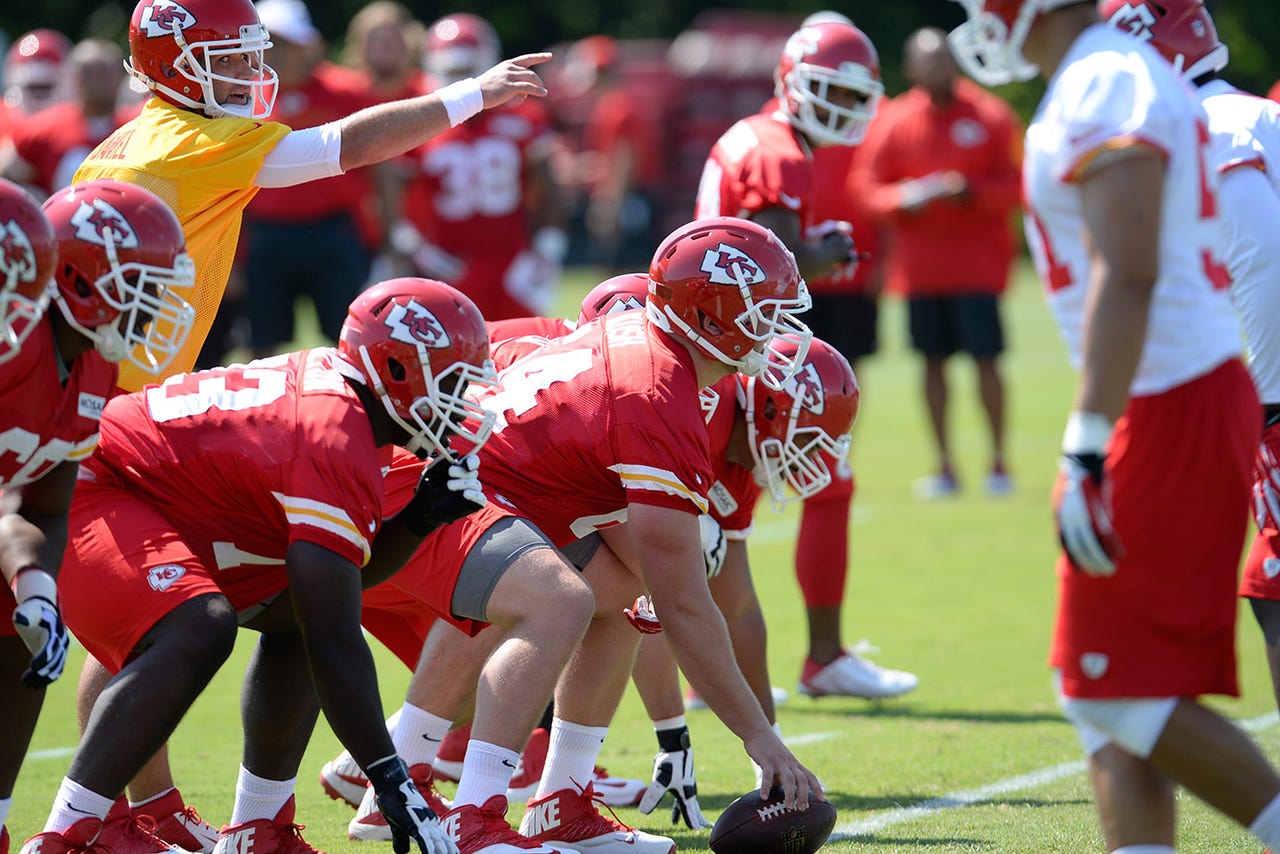 See who's doing what in workouts and throughout the preseason in our Chiefs training camp gallery.
"It's good for some of those younger guys and some of the backup, free-agent veteran type guys we have on our team to get in there," offensive coordinator Doug Pederson said. "Because, honestly, you look at our season last year, and we had moved guys around a little bit on the line and they did a nice job."
But those same guys knew the bar would be raised in 2014, and the offense as a whole might sink or swim because of it. Following the lead of former teammate Geoff Schwartz, old fogeys Allen and Stephenson recently sought guidance from LB O-Line Performance, ex-NFL lineman LeCharles Bentley's Arizona academy for big-time blockers.
"I feel stronger, playing with better leverage," Stephenson said. "I know the offense now, so I can play quicker and faster."
That's good, because chances are, he'll have to. The last three teams -- the '11 Seahawks, the '12 Steelers and the '13 Steelers -- to feature the NFL's youngest offensive line at the start of the season wound up winning 7.7 games, on average, with nary a playoff berth among them. Youth might be served on Planet Goodell, but in the trenches, it's usually served with a healthy side of crow, too.
You can follow Sean Keeler on Twitter at @SeanKeeler or email him at seanmkeeler@gmail.com.
---