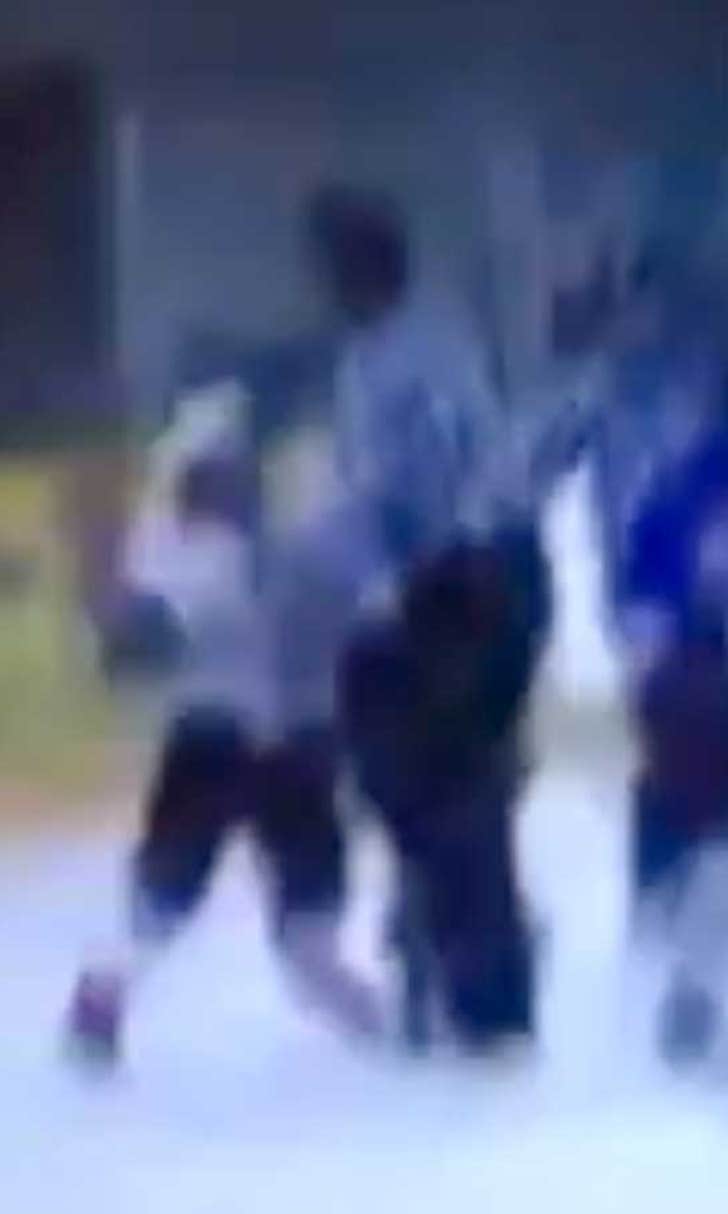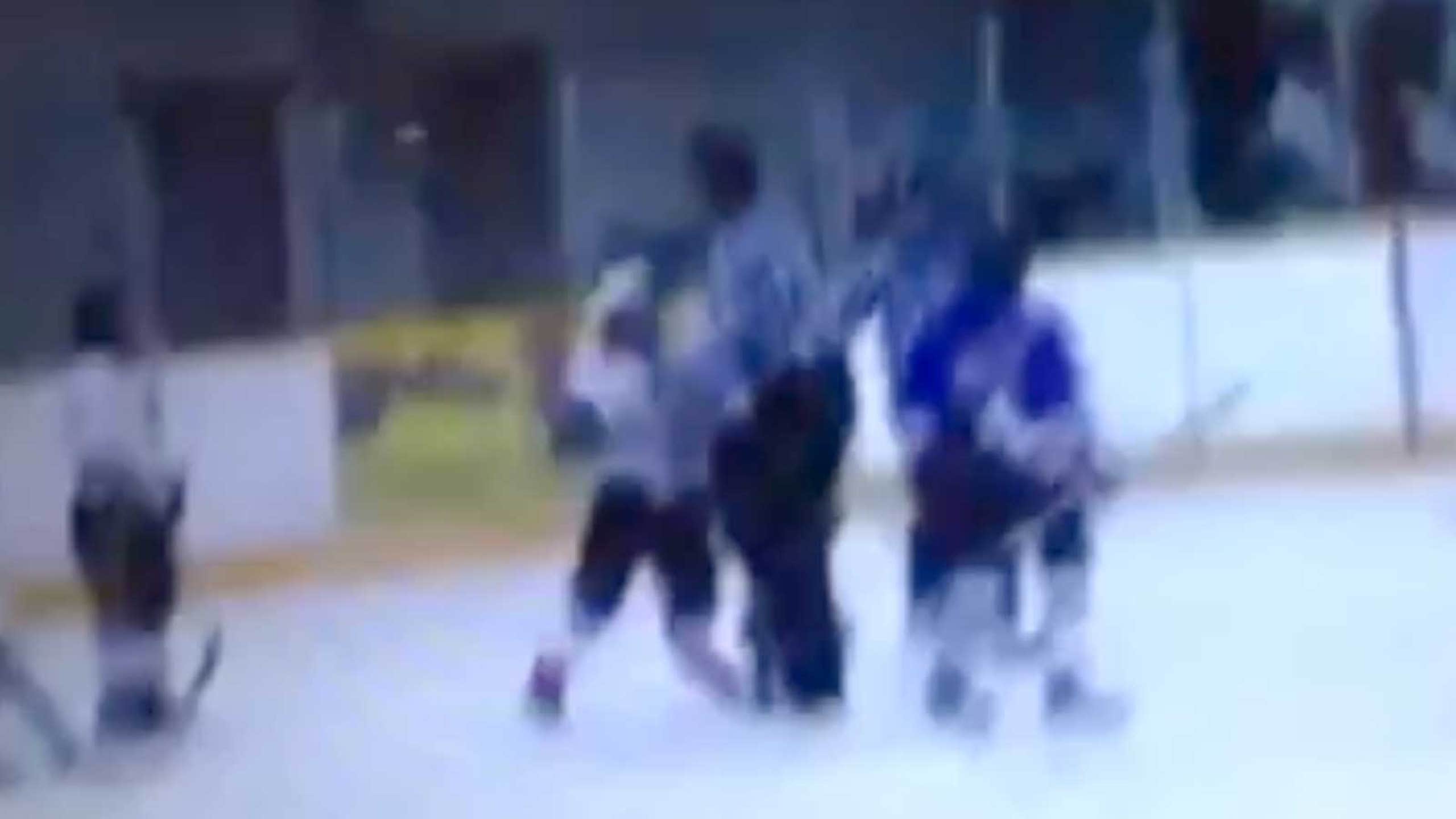 Youth hockey ref body-slams player to ice during fight
BY foxsports • February 19, 2014
A fight during a youth hockey game in Winnipeg, Manitoba, got wild after one of the referees body-slammed a player to the ice Sunday.
Peewee hockey teams Brokenhead Ojibway First Nation and Sagkeeng First Nation were playing in a semifinal game for a local tournament when a fight broke out in the final minutes. As the referees pulled the kids apart, a Brokenhead player skated in front of the Sagkeeng bench and taunted the players, according to a report from Metro news.
As officials tried to break up the throng of players in front of the bench, 12-year-old Kainen Bell appeared to slash the Brokenhead player. The two began throwing punches. Video of the incident shows a referee stepping in, and he appears to grab Bell from behind, taking him down to the ice — with parents of the players yelling in the background. Bell suffered a broken wrist in the melee, and Sagkeeng coach Stepahnie Tardiff wasn't happy about it.
"He should have easily been able to separate the two of them," Tardiff said of the referee. "Instead of separating them properly, he grabbed my player with both hands and threw him on the ice. That ref should have never put two hands on one player. He should have put one hand on one player, one hand on the other player and separated them properly."
Tardiff said her team and the unidentified official have a history. She said the referee called 18 penalties against her team earlier in the tournament, and he had thrown her out of a game Saturday for telling him to stop swearing at her players.
Check out video of the incident here (warning: strong language).
---
---