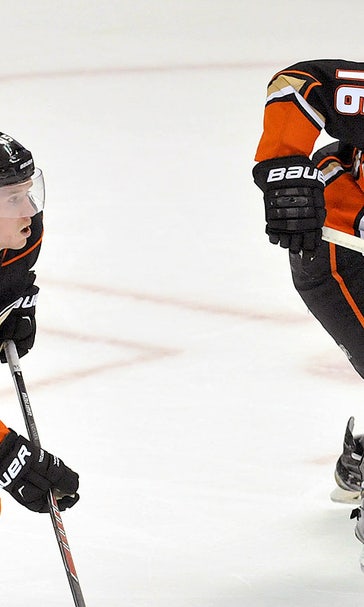 Young Ducks defensemen ready to show their playoff toughness
April 17, 2015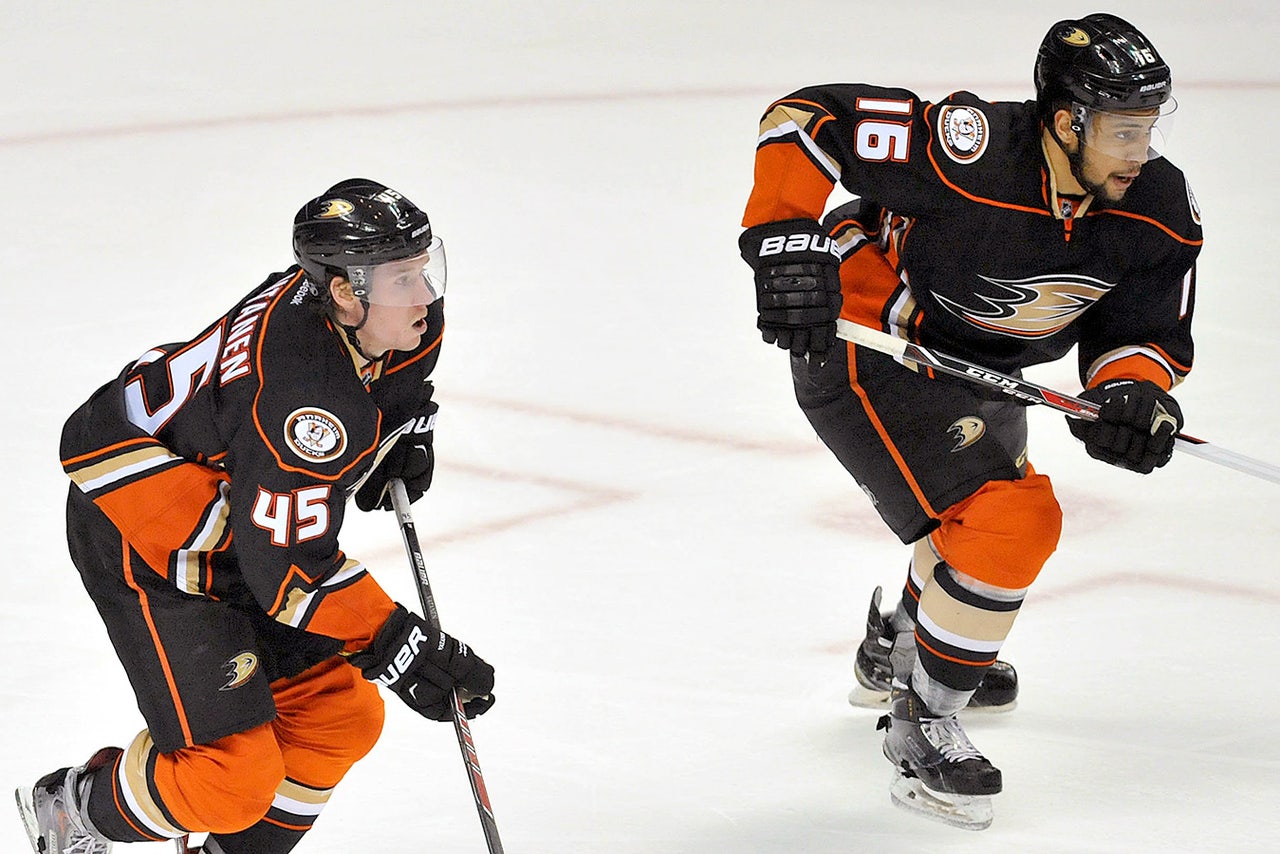 ANAHEIM, Calif. (AP) -- Hampus Lindholm and Sami Vatanen got their first taste of the Stanley Cup playoffs last spring, and the Anaheim Ducks' young defensemen only hungered for more.
Vatanen and Lindholm both say they spent the winter preparing for the postseason tournament that began Thursday night when the top-seeded Ducks hosted the Winnipeg Jets, and it's already showing after one game.
Vatanen scored his first postseason goal just 1:57 into the opener, wiring a quick shot past Ondrej Pavelec to start the Ducks' 4-2 victory. Lindholm earned an assist on Corey Perry's tiebreaking goal and logged nearly 22 minutes of ice time, more than any Anaheim player except veteran Francois Beauchemin.
"It's playoff time, so every time you get to go on the ice, you should enjoy it," Vatanen said.
Although they play late games far from hockey's brightest media spotlights, the 21-year-old Lindholm and Vatanen, a 23-year-old Finn, are among the NHL's most promising young defensemen.
Along with 23-year-old Cam Fowler, whose five NHL seasons and U.S. Olympic experience raised his profile above his European teammates, they form a trio building a league-wide reputation with the Pacific Division champion Ducks.
Lindholm is in just his second NHL season, but the no-nonsense Swede already knows what's important to him -- and it's not the beaches and nightlife in Southern California.
"We've known for a while that we were going to play in the playoffs, so I was taking advantage of the situation to get myself prepared," Lindholm said recently. "I've been working out more during the season to get my shape up before the playoffs. I've had that focus all year."
The youngsters all realize that reputations are earned in the postseason, and they're all eager to propel the Ducks deep into summer.
"You learn a little bit all the time, how you have to practice and how you have to rehab your things to be able to play after an 82-game season," Vatanen said. "I had a hard summer and practiced hard all summer so I'll be ready in the playoffs."
Vatanen was the Ducks' top-scoring defenseman with 37 points despite missing 15 late-season games with a lower-body injury.
Anaheim's power-play stagnation began while Vatanen was out, but it started moving again a few games after he returned -- and it kept progressing with two power-play goals in the playoff opener. Vatanen was on the ice for both.
His speedy, creative offensive game makes him Anaheim's power-play quarterback and inspires Lindholm to compare him to Drew Doughty, the Los Angeles Kings' aggressive, puck-moving defenseman.
"(Doughty and Vatanen) do the small things that no one else wants to do out there," Lindholm said. "He's very skilled, and he gets away with it. Both of us have a lot more to show, and I think he's going to do it in the playoffs."
Lindholm has drawn comparisons to Nicklas Lidstrom, the Detroit Red Wings star whose game he studied growing up in Sweden, ever since he surprisingly cracked Anaheim's lineup as a teenager last season. Lindholm wants to be a consummate two-way defenseman who has a combination of perfect positioning and stellar passing skills.
"This year, I felt like I had a little bit more of a free hand to work with," Lindholm said. "I still want to be the guy that doesn't do any mistakes, and I want to be the guy they can trust in every single situation."
Playing alongside Beauchemin, Lindholm scored 34 points this season while posting a team-leading plus-25, the 11th-best mark in the NHL.
The Ducks shuffled their blue line all season long, trying 15 defensemen in an attempt to fill their injury holes and to get consistency on the back end. But when healthy, the Ducks' top four defensemen were outstanding -- and with Lindholm and Vatanen, they've got two young talents who could become stars in these playoffs.
"It's much faster, and there's much more physical play than in the regular season," Vatanen said. "But I have to say it's more fun, too. You enjoy it every time you go on the ice. Just try to do your best."
---