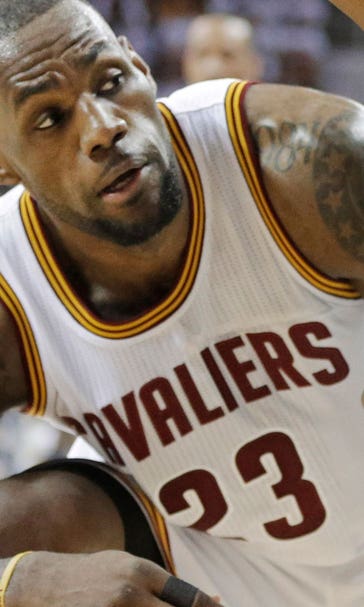 You be the judge: LeBron's first quarter swat of Celtics' Isaiah Thomas
April 19, 2015

LeBron James brought the house down at Quicken Loans Arena early on in the Game 1 action with a nasty block of Celtics guard Isaiah Thomas.
But was it clean? Some thought the play was a goaltend.
James finished with 20 points, six rebounds and seven assists in the Cavs' 113-100 victory.
---