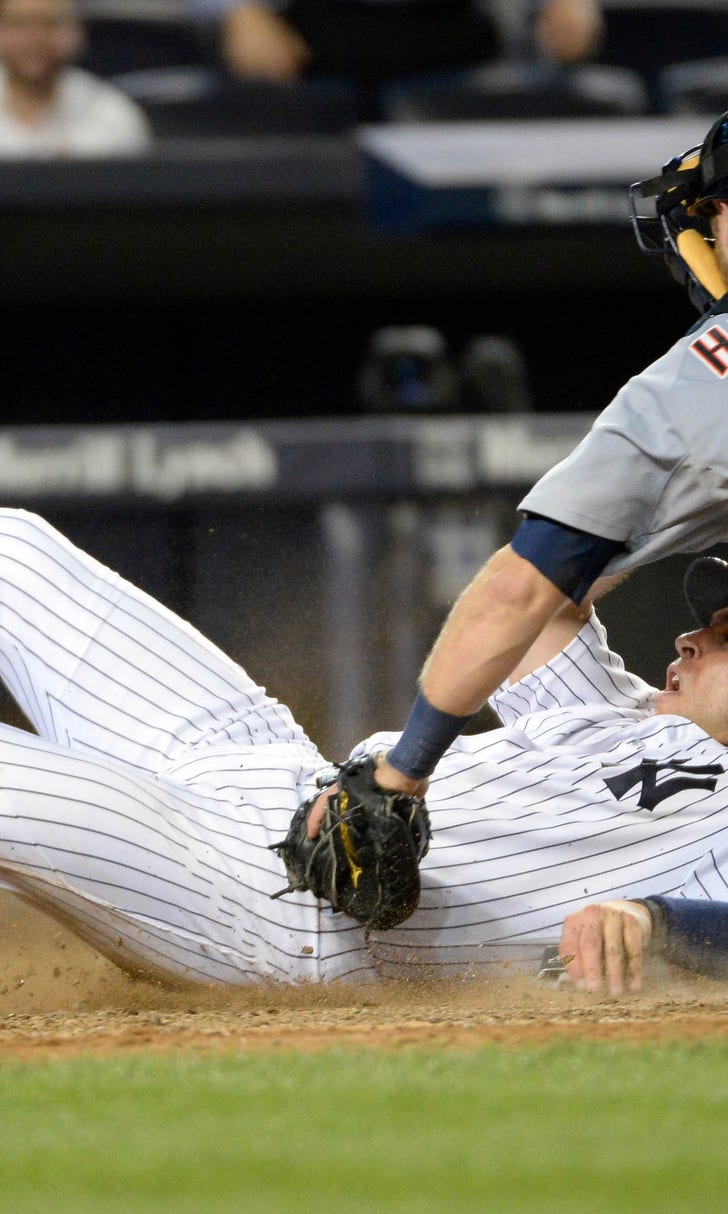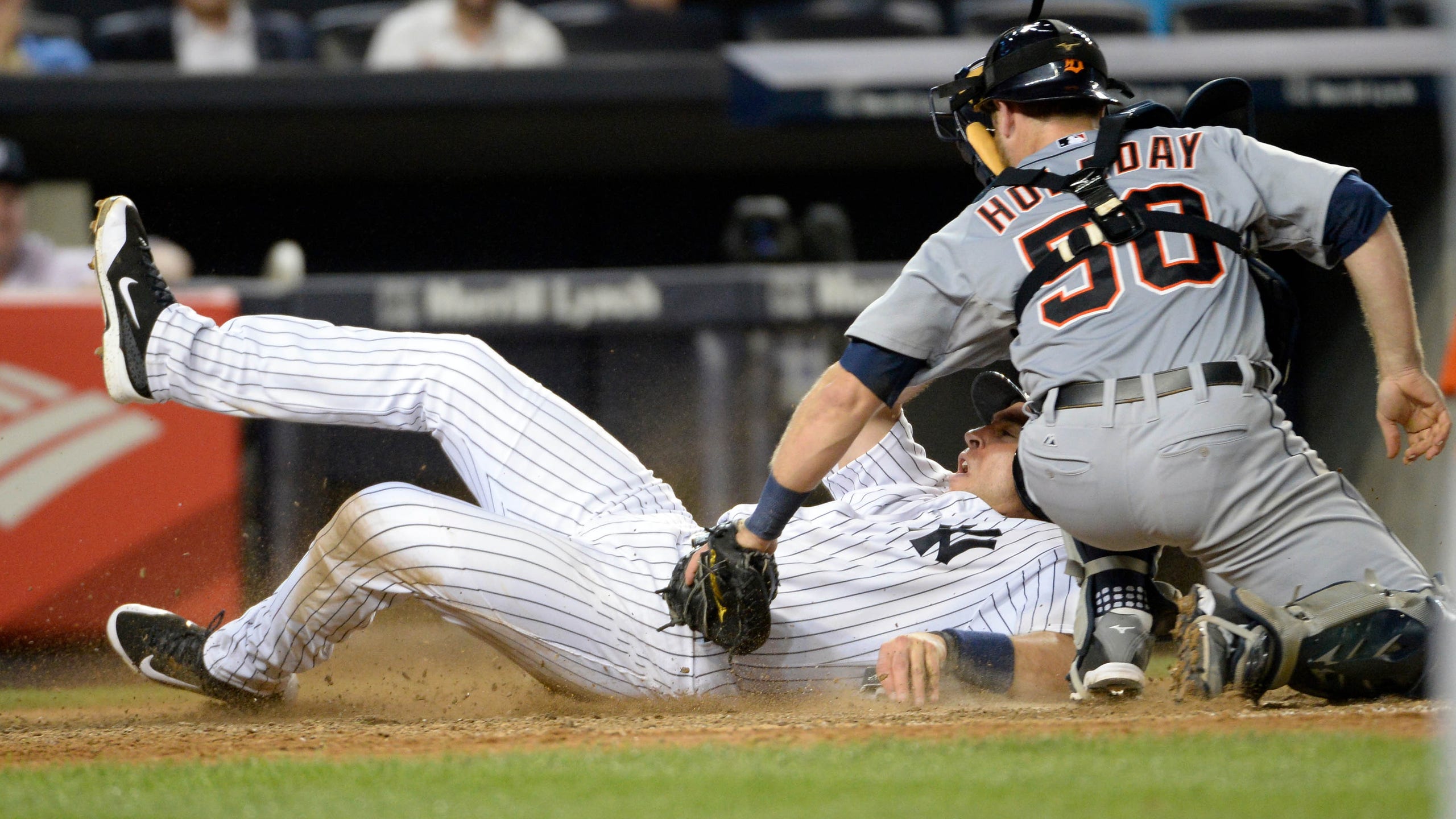 Yankees shut down Detroit offense in 5-1 win
BY foxsports • August 6, 2014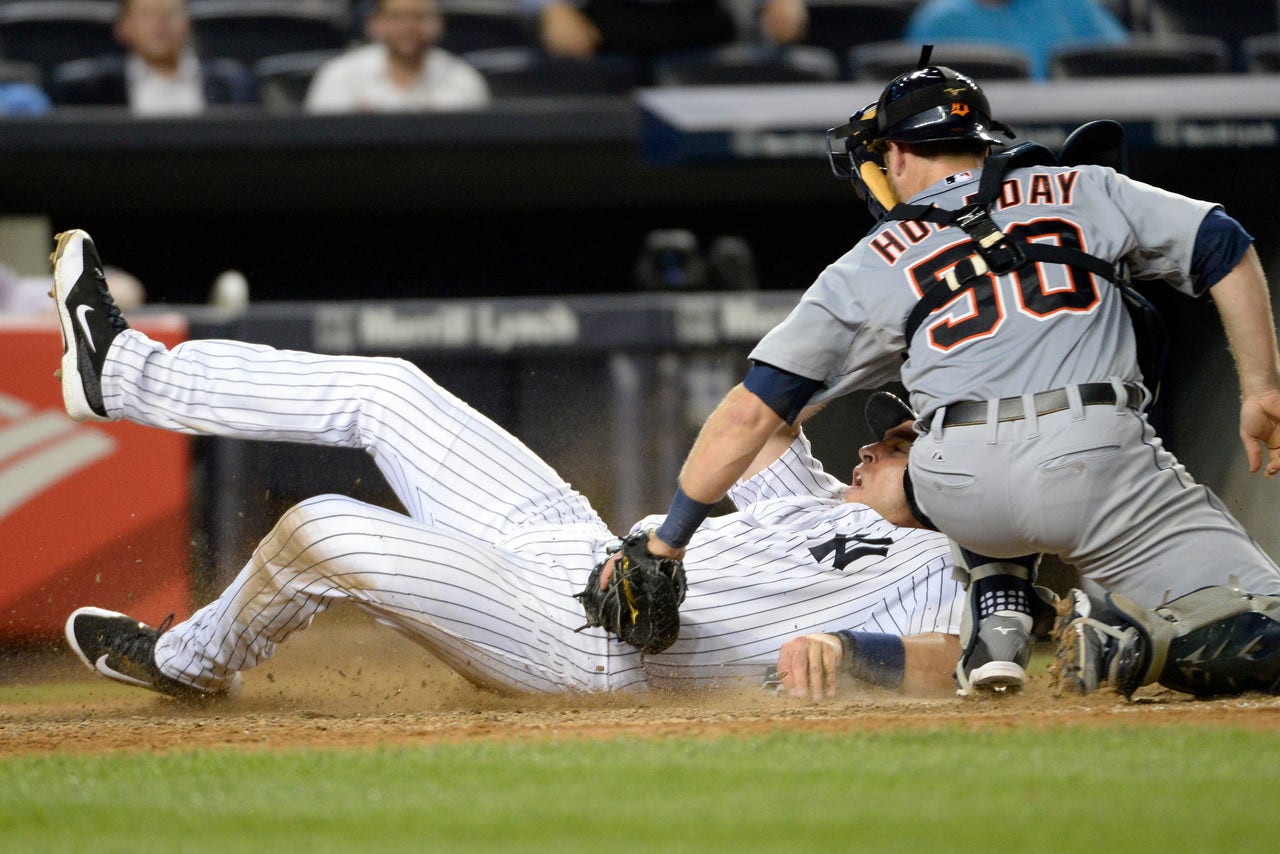 It doesn't take a rocket scientist to figure out what is wrong with the Tigers.
"We just don't have guys touching home plate," Ian Kinsler said after Wednesday's 5-1 loss to the Yankees. "That's why we've lost these games."
The Tigers have been in an offensive slump on this entire road trip, and things only got worse against a no-name set of Yankees pitchers. Chris Capuano, Adam Warren and David Huff held Detroit to one unearned run on five hits and combined for nine strikeouts while only walking two.
"You can give Capuano some credit, but we just chased a lot of bad pitches tonight," Brad Ausmus said. "Every team goes through slumps, and we're just not swinging the bat well. We missed one opportunity in the eighth, but other than that, we just didn't do much tonight."
With the Tigers still within 2-1, they put runners on the corners with one out in the eighth, but Warren recovered from 3-0 counts to strike out J.D. Martinez and get Nick Castellanos to hit an inning-ending fly ball to right.
Justin Verlander had been outstanding through seven innings, only allowing a pair of solo homers, but Blaine Hardy let the game get away in the eighth. He gave up three runs while only getting a pair of outs, and contributed to his own demise by failing to cover first base on a grounder to Miguel Cabrera.
"He has to get to first on that play," Ausmus said. "It looked like he took a step or a step-and-a-half toward home, because he probably thought the ball was going to get past Miggy, and then he wasn't able to redirect himself and get there. The short answer, though, is yes, he has to cover first on that play."
The lack of offense and Hardy's struggles wasted another good effort from Verlander.
"It is hard to get a great feeling when you lose the game, but I thought I threw the ball better tonight," he said. "It seems like every start since the All-Star Game has been a little better than the one before, and that was true again tonight."
Although the Tigers have only gone 3-3 since acquiring David Price, it is already becoming clear that they have built the rotation you would expect with three Cy Young Award winners and an ERA champ. They have combined for a 2.17 ERA since the deal, and Verlander is encouraged with his two performances in that period.
"I've really been focused on limiting walks since early in the season, and that's really helping me right now," he said. "I'm not sure if I'm attacking guys more, or if it is just that I have a better handle on my off-speed pitches, but I'm very happy with the way I'm progressing. My curve and change were as good tonight as they have been all season, and if I keep pitching like this, there are going to be a lot of positive outcomes ahead of me."
Of course, that won't matter if the Tigers can't get the offense going. They will get one more chance against the Yankees on Saturday afternoon, with Tigers Live airing on FOX Sports Detroit at noon, followed by the game at 1:05 p.m.
---