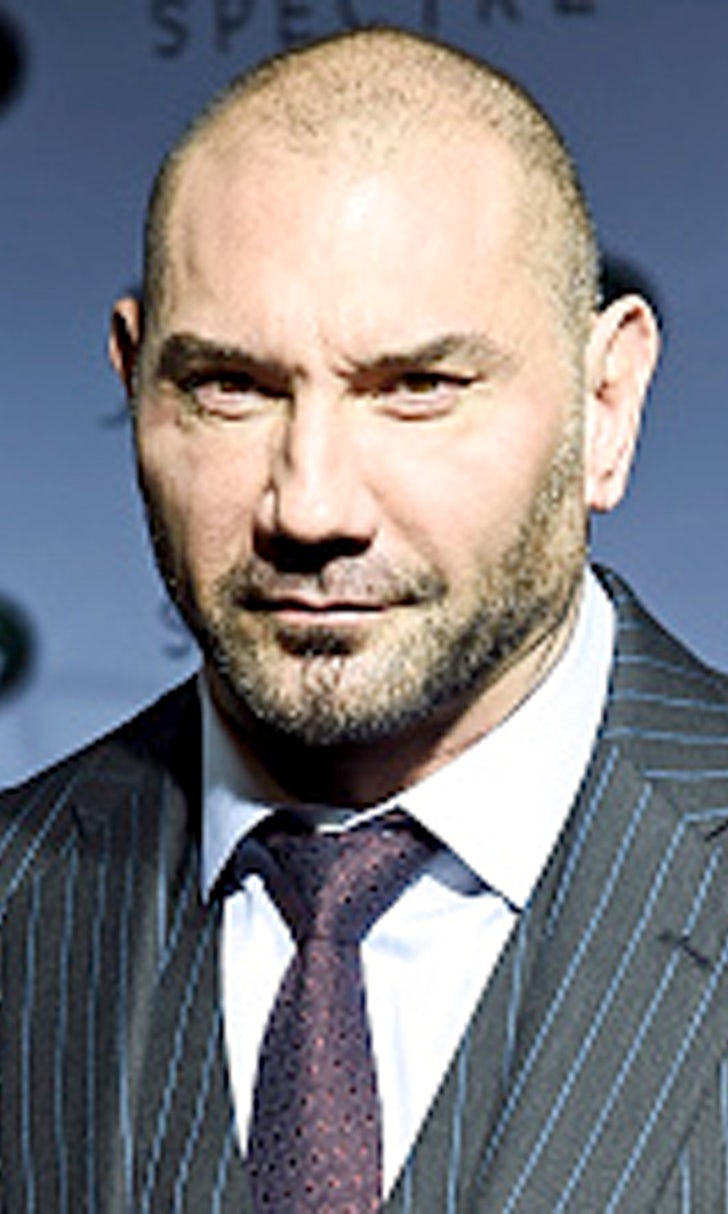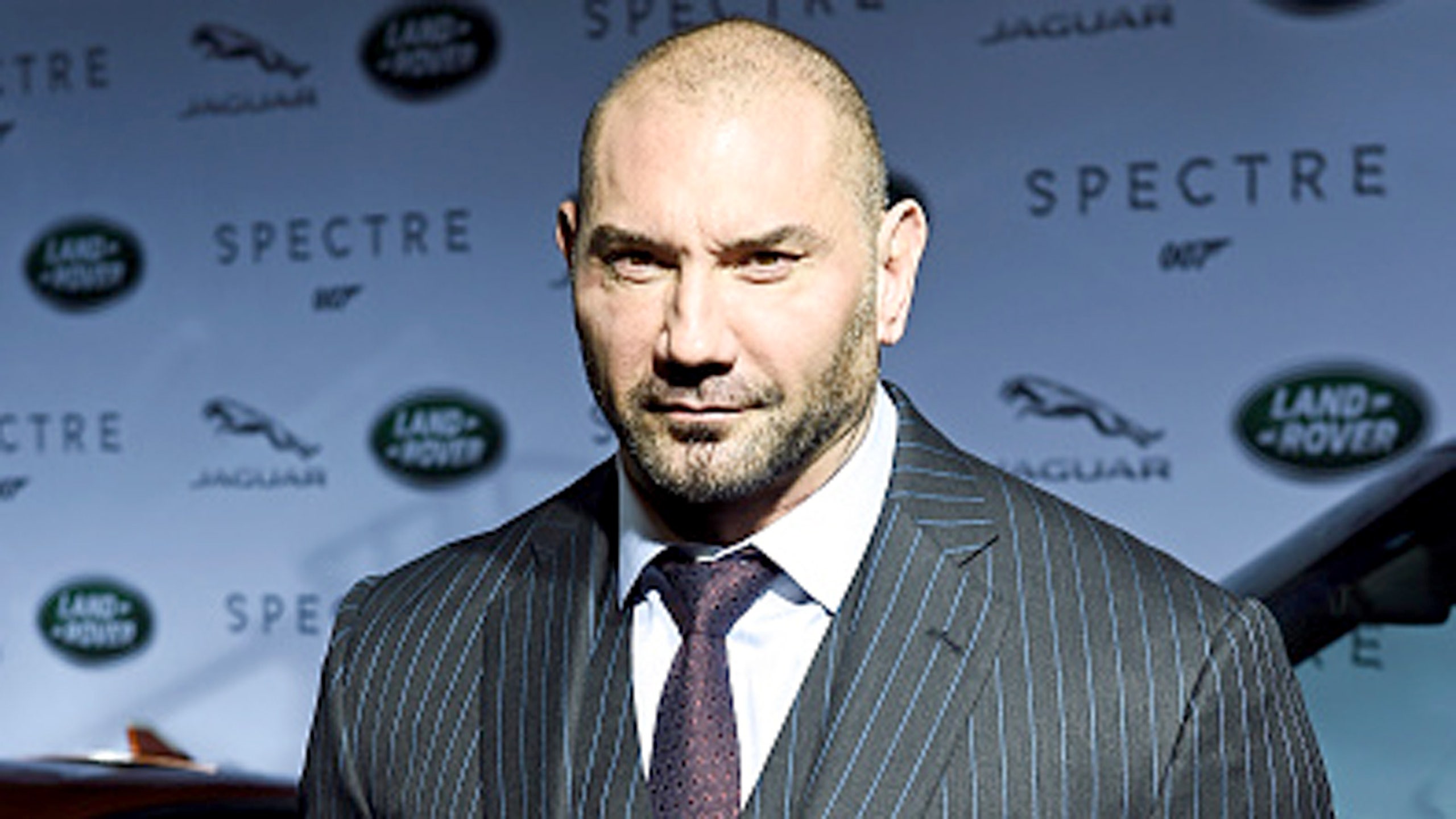 WWE great Dave Bautista makes pole dancer his tag-team partner for life
BY Andre Vergara • October 8, 2015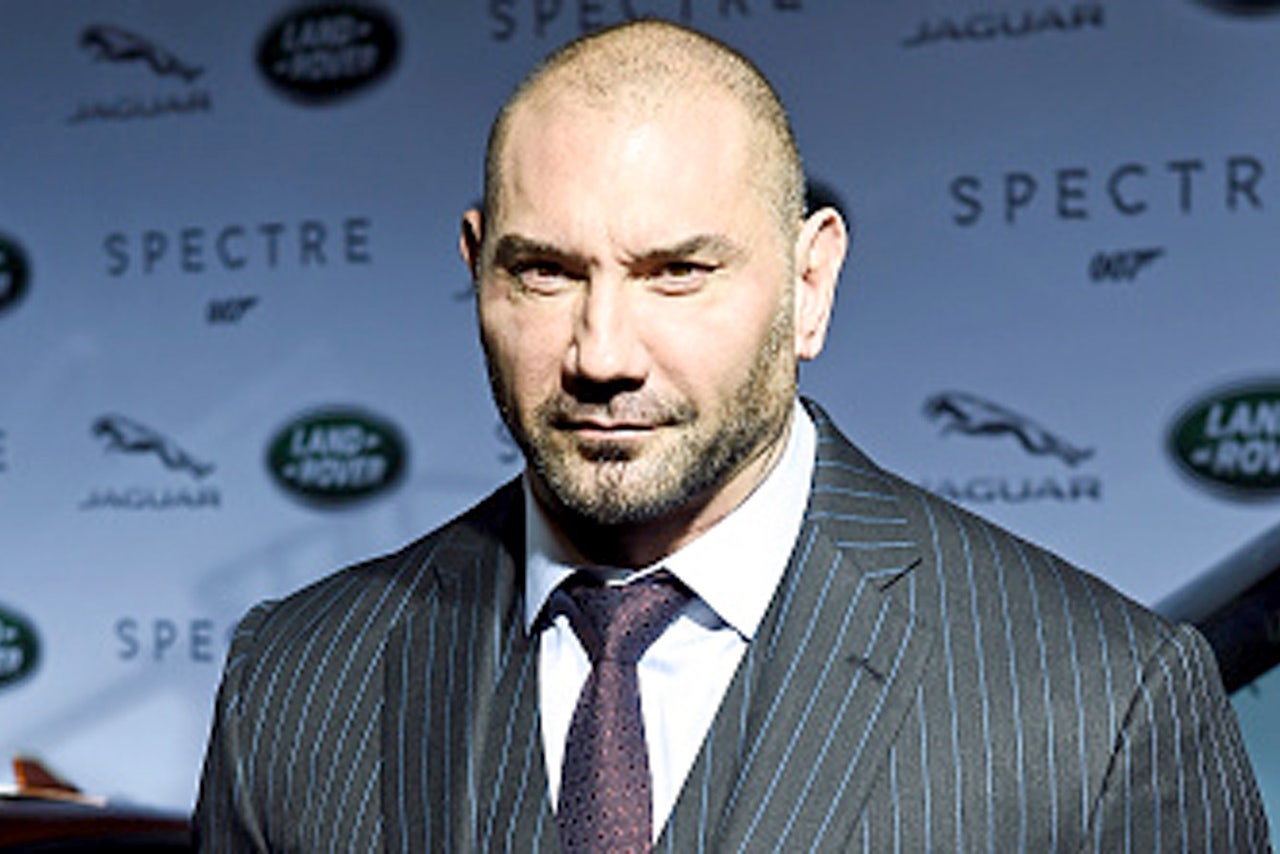 Sports stars are known for spending stacks of money on women who dance on poles, but they almost never marry them.
Former WWE star Dave "Batista" Bautista, however, found a tag-team partner for life in competitive pole dancer Sarah Jade. The two married last weekend in Florida.
The former Ms. Jade apparently is accomplished in pole dancing, and if we're calling wrestling a sport, then we can call that one, too. Here's her in action:
Bautista, who is 46 and has been married twice before, was joined by some of his famous ring pals (WARNING: NSFW image below) including Chris Jericho, Titus O'Neil, MVP and William Regal. Boxer Nonito Donaire was there, too.
And the budding actor, who played Drax in last year's "Guardians of the Galaxy" and will play him again in the sequel, probably doesn't need a honeymoon. He was driving Jags through Rome while filming the new James Bond movie.
---