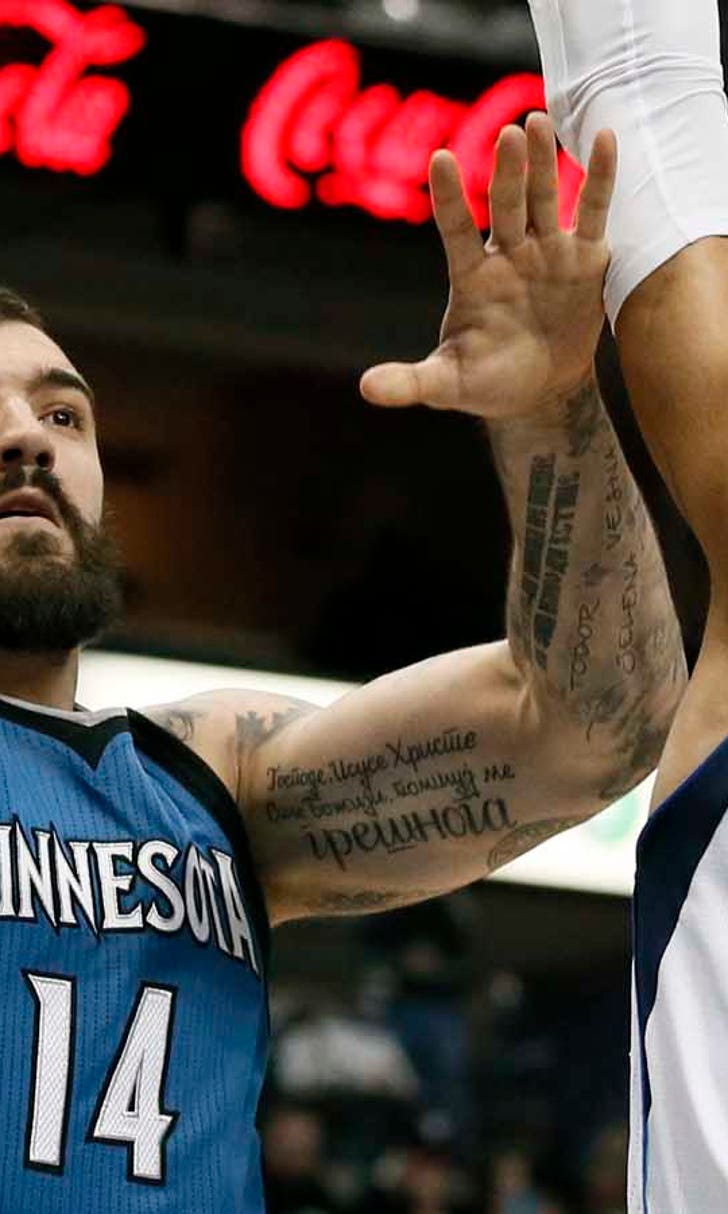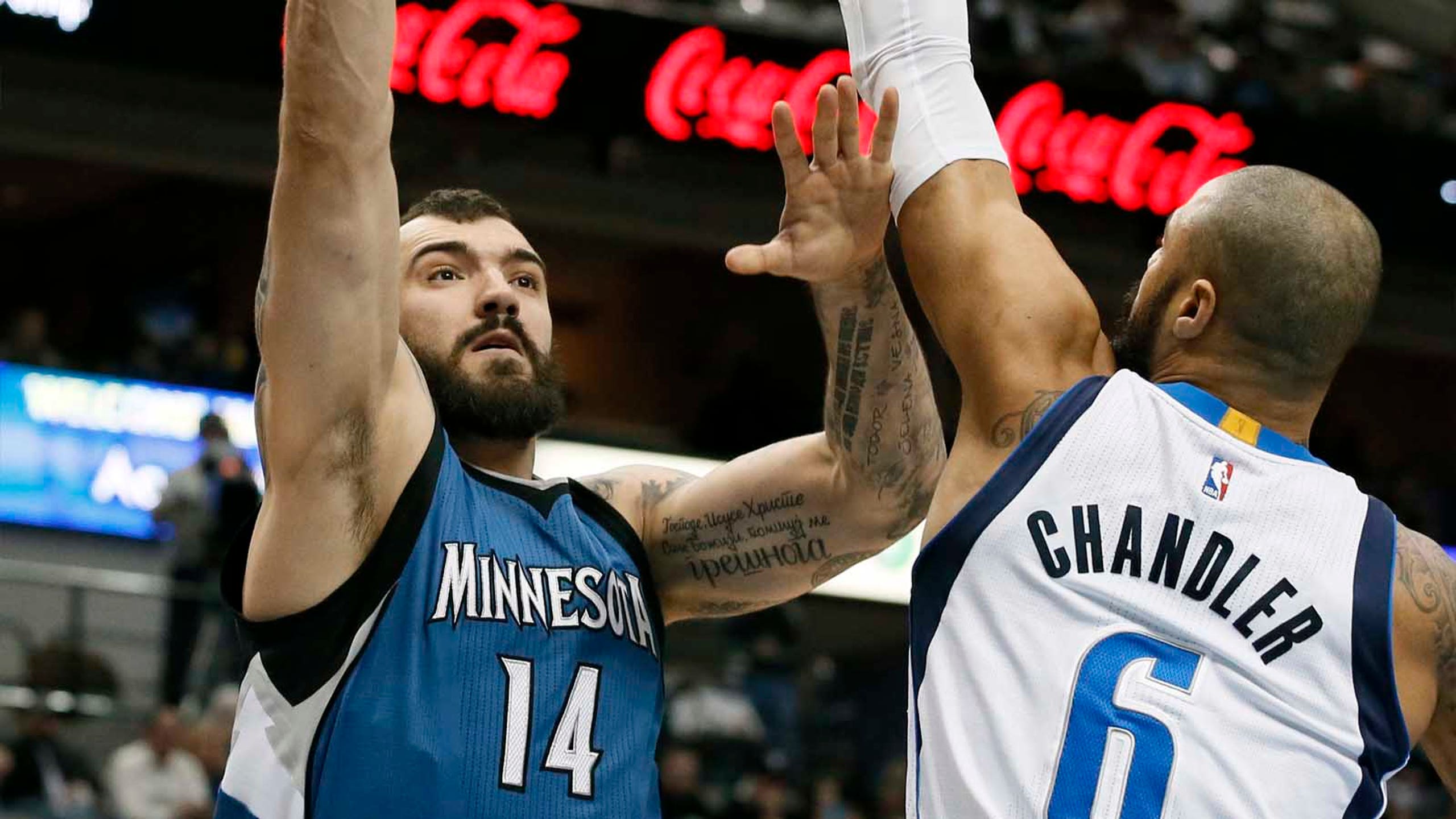 Wolves' comeback try falls short against Mavs
BY foxsports • February 2, 2015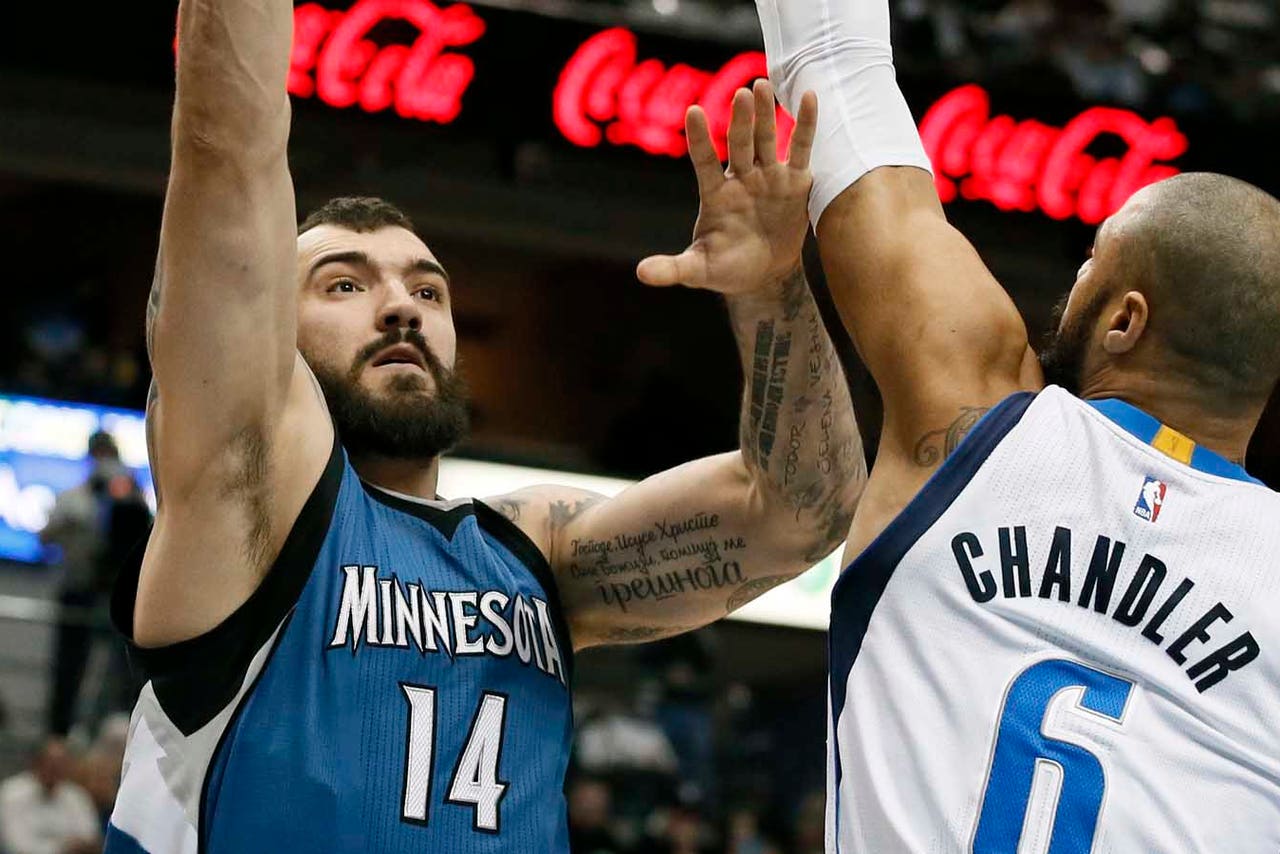 DALLAS (AP) -- J.J. Barea took care of the start and the finish for the Dallas Mavericks in their first game without injured point guard Rajon Rondo.
Barea had 10 points and eight assists while starting in Rondo's place, making the first and last field goals in a 100-94 win Monday night over Minnesota, which had point guard Ricky Rubio back for the first time in nearly three months.
The Timberwolves were up 96-94 when Barea drove the baseline for a layup before falling to the floor with 52 seconds left. He added two free throws with 17 seconds remaining.
"They were huge plays because we were struggling to score and they were hitting us with some buckets at the other end," Dallas coach Rick Carlisle said.
Minnesota, with an 8-40 record that is the worst in the NBA, trailed by as many as 21 points in the second quarter. But the Timberwolves got within single digits by halftime, and were within a basket when Mo Williams hit two free throws with 1:52 left after a questionable offensive foul called against Dirk Nowitzki.
Rubio, sidelined since severely spraining his left ankle Nov. 7, had 10 points on 4-of-9 shooting with four assists in 21 minutes.
Dallas led throughout after scoring the game's first 10 points. The first was Barea's long jumper that beat the shot clock after a near-turnover.
"I need to relax a little bit. I think I had some opening looks that didn't go down," said Barea, who was 4 of 14 from the field. "I think I did a great job of moving the ball around."
Rondo sustained a broken orbital bone around his left eye and fractured his nose after being kneed in the face by teammate Richard Jefferson less than 2 minutes into Saturday night's win at Orlando. Rondo tripped over the leg of Magic guard Elfrid Payton and was inadvertently struck by his teammate while trying to get up from the floor.
Rubio missed his first two shots before hitting a 21-foot jumper with 7:51 left in the first quarter to get Minnesota on the scoreboard.
He had missed 42 games after getting hurt a week after agreeing to a $55 million, four-year extension with the Timberwolves.
Minnesota coach Flip Saunders said before the game the only limitations for Rubio would be "just a coach's limitations," and that he expected the guard to play about 20 minutes.
Rubio came out with 4 minutes left and the Timberwolves trailing 92-89 after two free throws by Andrew Wiggins.
"I was dying. It was something super painful," Rubio said about coming out of the game, not how he felt physically. "When you're out there, you don't think about it. I was feeling that I was in control of the game, and I was thinking already of the couple next plays. It was something that the doctor had something to say, and I can't fight against that."
Monta Ellis had 23 points for the Mavericks, who won their third straight since a four-game losing streak. Chandler Parsons scored 18 points, and Nowitzki added 16. Tyson Chandler grabbed 10 rebounds.
Kevin Martin scored 19 points to lead five Minnesota players in double figures. Williams and Thaddeus Young each had 15, while Wiggins added 14.
---