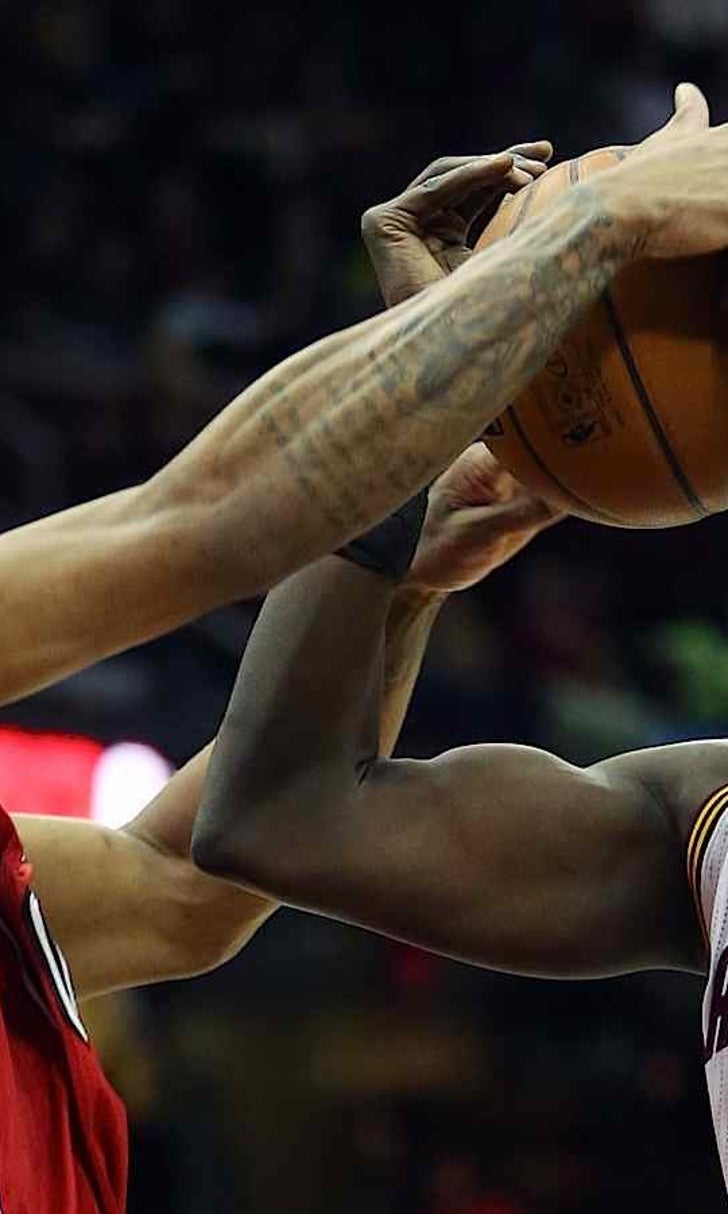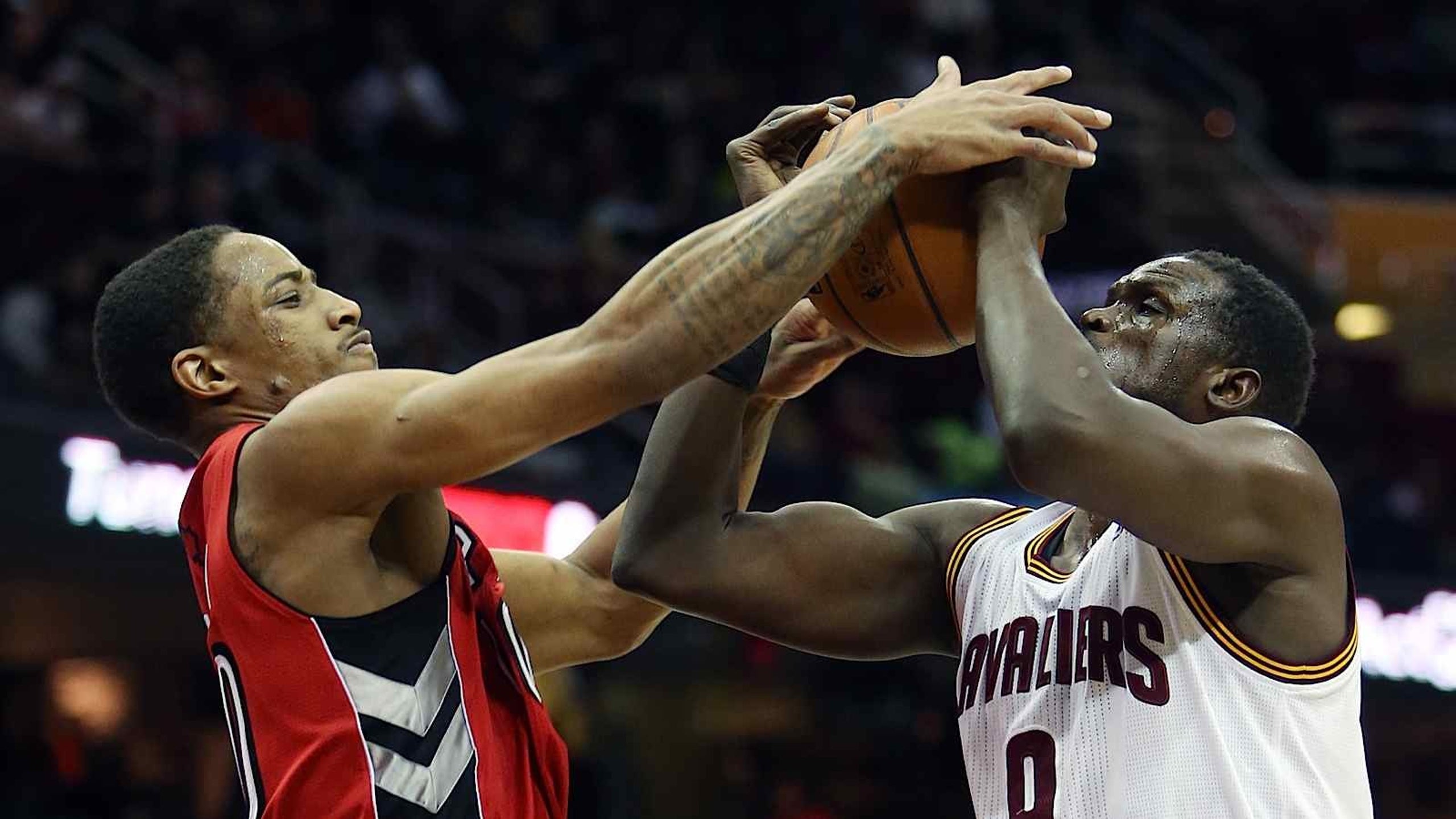 With skid hitting three, Cavs' climb becomes more difficult
BY foxsports • February 25, 2014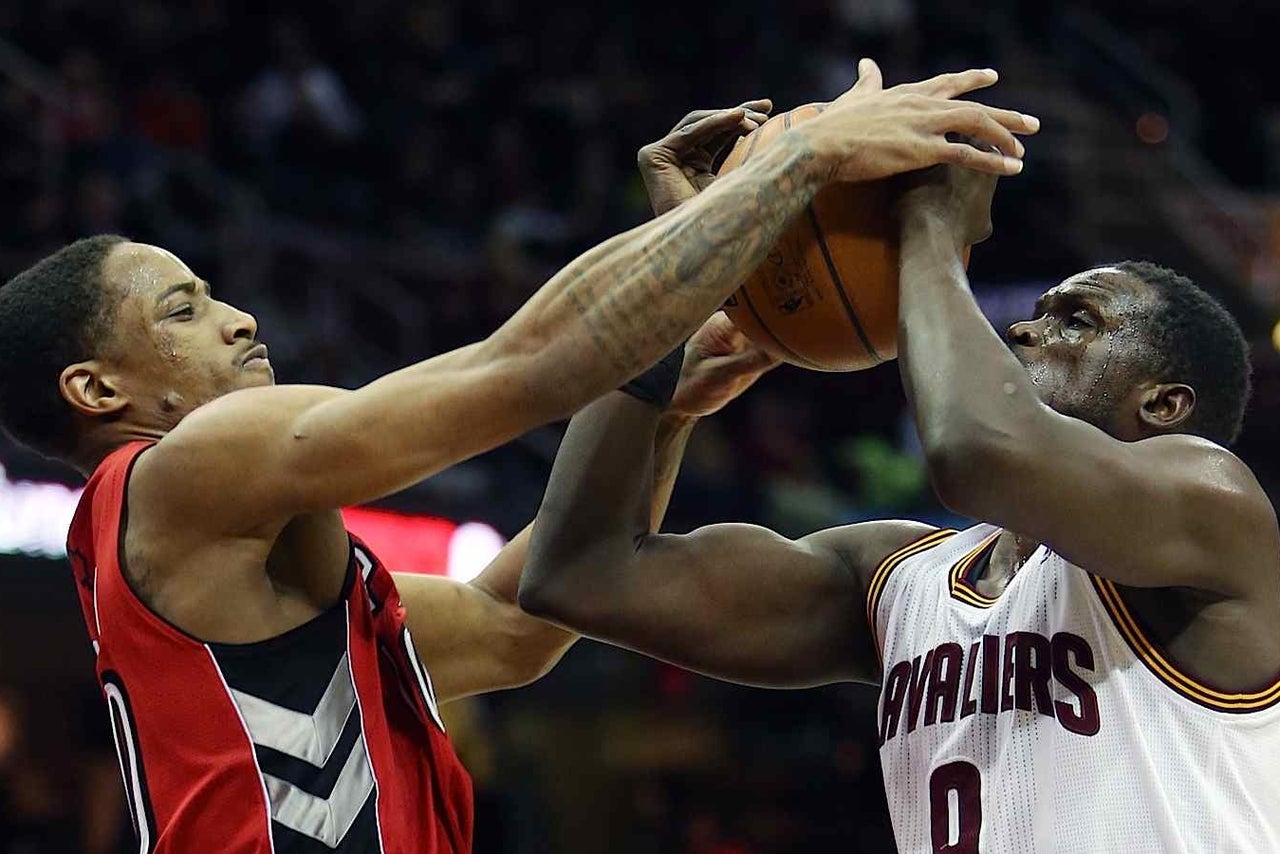 CLEVELAND -- You can analyze the coach, blame the referees, and wonder why Kyrie Irving went scoreless in the final eight minutes.
In the end, you probably still won't get an answer why the Cavaliers dropped a 99-93 decision to the visiting Toronto Raptors on Tuesday night.
It's just the way things are going.
Less than a week ago, the Cavs were riding high. They had won six straight and seemed to be marching toward a playoff berth that's likely soon to be vacated by Atlanta.
Today? Not so much.
Tuesday's loss was the Cavs' third straight, and with a record of 22-36, another trip to the draft lottery appears to be closing in.
That's not what the Cavs were aiming for. They brought in coach Mike Brown to take this team to another level, a playoff level -- and while they'll surpass last season's 24 wins, it may be hard to call what's taking place a noticeable improvement.
In some areas (read: offensively), the Cavs are worse.
That's not all on Brown, but that's where the fingers are going to point. Anyone who follows pro sports should already know that.
Entering the season, a lot of basketball experts predicted that the Cavs would be more like the Raptors than the actual Raptors (32-25). Under coach Dwane Casey, the Raptors have been a strong defensive team that is polished and consistent both in effort and on offense.
They strutted into an opposing arena Tuesday and, as Brown indicated, went to work for a full 48 minutes.
Interestingly, the Raptors traded their top scorer (Rudy Gay, to Sacramento) earlier this season, and just keep right on rolling. Their young players continued to improve, their veterans became more unified, their coach has managed to bring out the best in everyone.
The Raptors are a great story, a team in the truest sense that has somehow figured it out.
The Cavs, well, they're in a different place.
But they can't worry about that. As frustrating as it is, as easy as it is to place blame, that doesn't do anyone any good.
Irving said it best after the game, not long before the Cavs boarded a flight to Oklahoma City, where they will meet the powerful Thunder on Wednesday night.
Irving said all the Cavs can do, really, is dust themselves off. It's a positive change in approach from the mess that was earlier this season, but it may be much too late.
Irving certainly has continued to do his part since the All-Star break, scoring 25 points and passing for nine assists. Spencer Hawes (15 points, seven rebounds) has also been a real find since arriving in last week's trade with Philadelphia.
Individually, no doubt, the Cavs keep receiving better-than-solid performances. But let's not kid ourselves, most everything at the offensive end is a major chore, and that simply cannot be the case with 24 games to go.
Actually, it can be when you defend like the Raptors. But the Cavs don't do that. They just don't have the makeup to be powerful at that end this season, and even if they did, time has all but run out.
Now, we can (and probably should) dream of a 17-7 finish, about a spot in the playoffs, about all the X's-and-0's on Brown's chalkboard suddenly springing to life.
That doesn't seem like reality, though. What's reality is DeMar DeRozan (33 points), Terrence Ross (19), Kyle Lowry (13, nine assists) and the Raptors are everything we hoped the Cavs would become.
The Cavs, on the other, are just the Cavs, and have spent an inordinate amount of time dusting themselves off.
Follow on Twitter @SamAmicoFSO
---