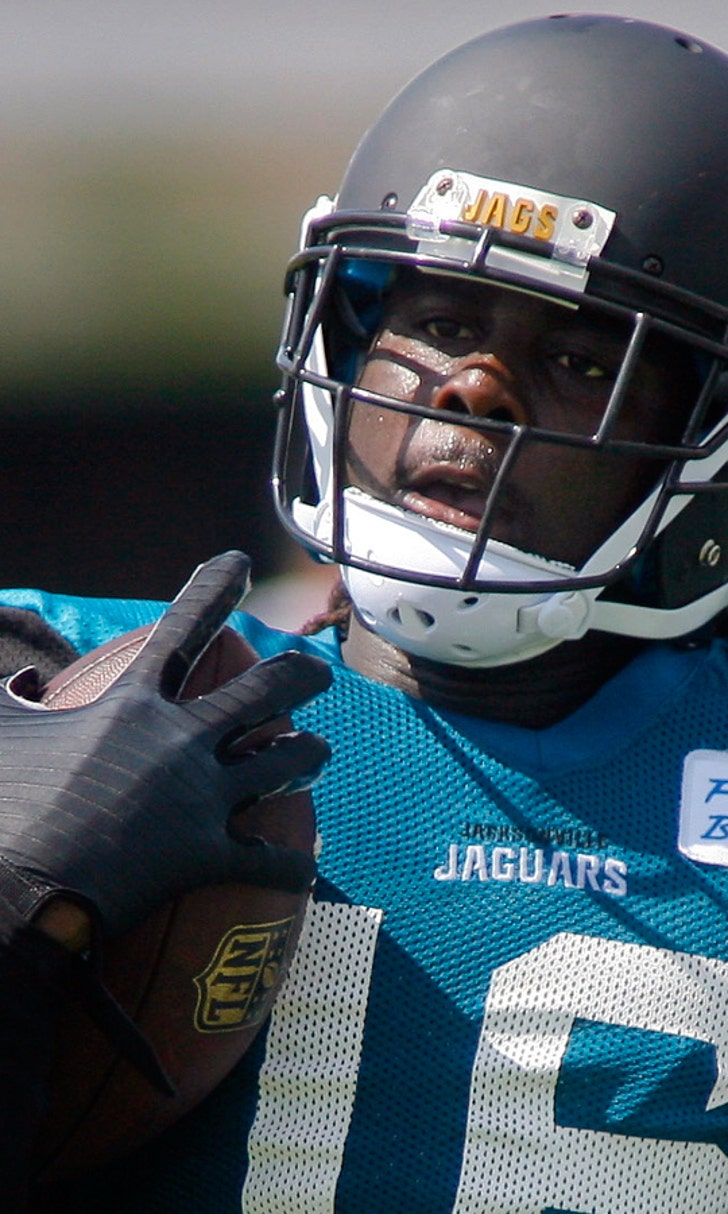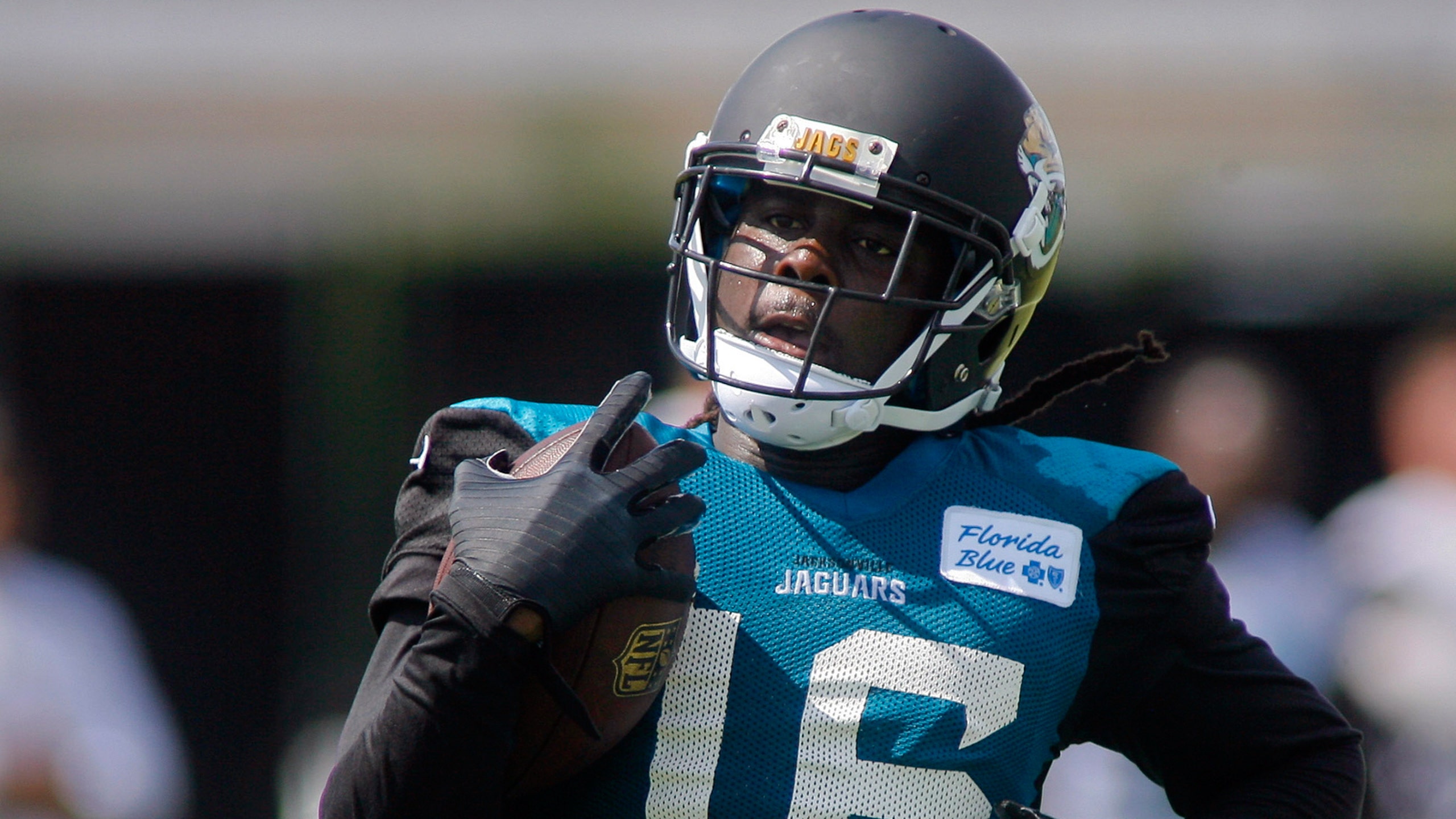 With injuries mounting, Denard Robinson getting chance to make mark
BY foxsports • August 6, 2014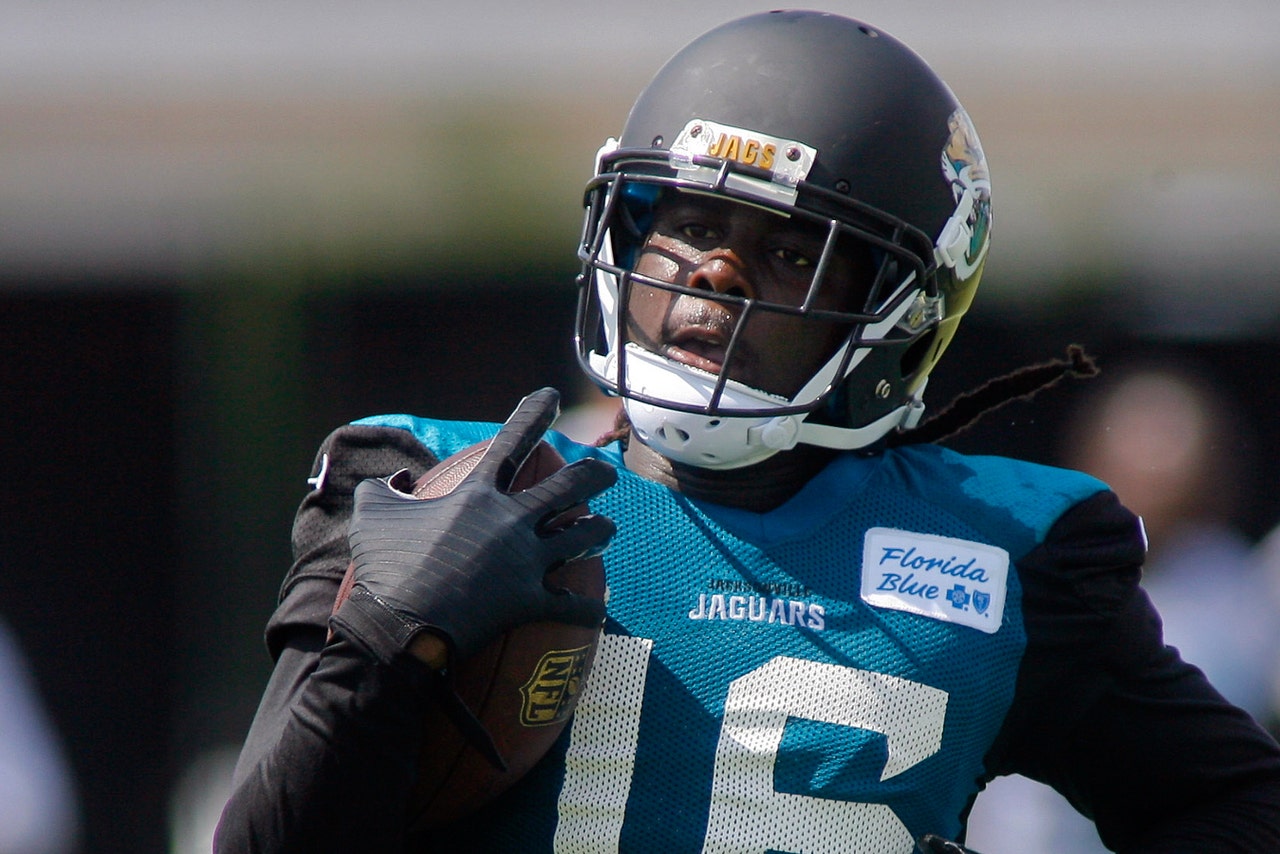 JACKSONVILLE, Fla. -- In his first training camp with the Jacksonville Jaguars a year ago, Denard Robinson was a positional oddity -- the mysterious and somewhat unexplained "offensive weapon."
Now the former star Michigan quarterback is becoming an increasingly rare commodity -- a running back or receiver in their camp who has not missed time because of injuries.
With coach Gus Bradley confirming Wednesday that Toby Gerhart will not play in the preseason opener Friday night against the Tampa Bay Buccaneers because of lingering soreness in his hip flexor, both Robinson and Jordan Todman are bound to get an increased workload at running back. But with so many wide receivers unable to practice, Robinson could almost be pressed into emergency service at the position he's actually listed at on the Jaguars' roster.
Cecil Shorts III (hamstring), Tandon Doss (ankle) and rookie Allen Robinson (hamstring) have all gone down in the past two weeks at a position where they were already thin because of suspensions to Justin Blackmon and Ace Sanders. Then Mike Brown sat out Wednesday due to a tight hamstring, and rookie free agent Nathan Slaughter sprained his foot and was waived later in the day.
During Wednesday's practice, Denard Robinson took part in 7-on-7 drills with the second-team offense where the three official wide receivers at the disposal of first-round pick Blake Bortles were Chad Bumphis, Lamaar Thomas and Kenny Shaw. Both Bumphis and Thomas spent most of 2013 on the Jaguars' practice squad, while Shaw -- the second-leading receiver for Florida State's national championship squad a year ago -- was claimed off waivers last Saturday.
As if that wasn't bad enough, the Jaguars are without two tight ends because of a calf injury to Clay Harbor and an undisclosed illness to Brandon Barden.
"You want to just stay healthy and continue to do your routine," Robinson said. "That's the biggest thing. The question is whether I can compete. If you're not healthy, you can't compete."
After a college career in which he set an NCAA record for rushing yardage by a quarterback (4,495), Robinson entered the NFL with nothing resembling a bang. He carried the ball only 20 times in 16 games. Even his longest gain, a 24-yard pickup against the Buffalo Bills, ended with him fumbling at the 1 and the play resulting in a touchback.
He never threw or caught a pass and returned only four kickoffs. But part of the reason for his lack of activity was damage to a nerve his in right hand -- an injury that originally took place during his final season at Michigan -- that basically limited him to use of three of his five fingers.
With the help of the Jaguars' athletic training staff, the hand is no longer an issue. He scored one of the three touchdowns Saturday night in a scrimmage where Bradley sounded especially pleased that there were no fumbles by any backs or receivers.
And instead of trying to make Robinson a jack of all trades, the coaches want him to concentrate on improving at a position where Gerhart was signed last March in anticipation of the departure of Maurice Jones-Drew.
"That's what they want me to do -- just focus on the things I need to worry about," Robinson said. "It's better for me to just focus on one thing, try to conquer that, and then move forward."
"Jordan and Denard have done a great job," said Chad Henne, who will start against the Bucs before giving way to Bortles sometime before halftime. "They're explosive. Both of them have great speed, great vision in the run game. And I just think they're really taking on our zone scheme, hitting the right landmarks, making the right cuts and making people miss."
Todman, who turned in a 109-yard game against the Bills when Jones-Drew was out, has been working primarily this week with Henne. And after being under scrutiny a year ago, Robinson is happy to let the second-team spotlight fall to Bortles.
"It's always good to have somebody else take on that because I'm not a guy who likes all that attention," he said.
Aside from a hamstring injury toward the end of the last of his four seasons with the Minnesota Vikings, Gerhart has been healthy throughout his career. But with a total of only six starts, his durability over an extended period remains in question.
"He's made great progress," Bradley said. "But we just felt at this point in time, for the number of carries he's going to get in there, we'd rather have the recovery time."
Along with Todman and Robinson, seventh-round pick Storm Johnson of UCF could benefit from Gerhart's absence. He got the Jaguars' scrimmage off to a roaring start by returning the opening kickoff for a touchdown, although with no tackling allowed on special teams, his score didn't count.
You can follow Ken Hornack on Twitter @HornackFSFla or email him at khornack32176@gmail.com.
---