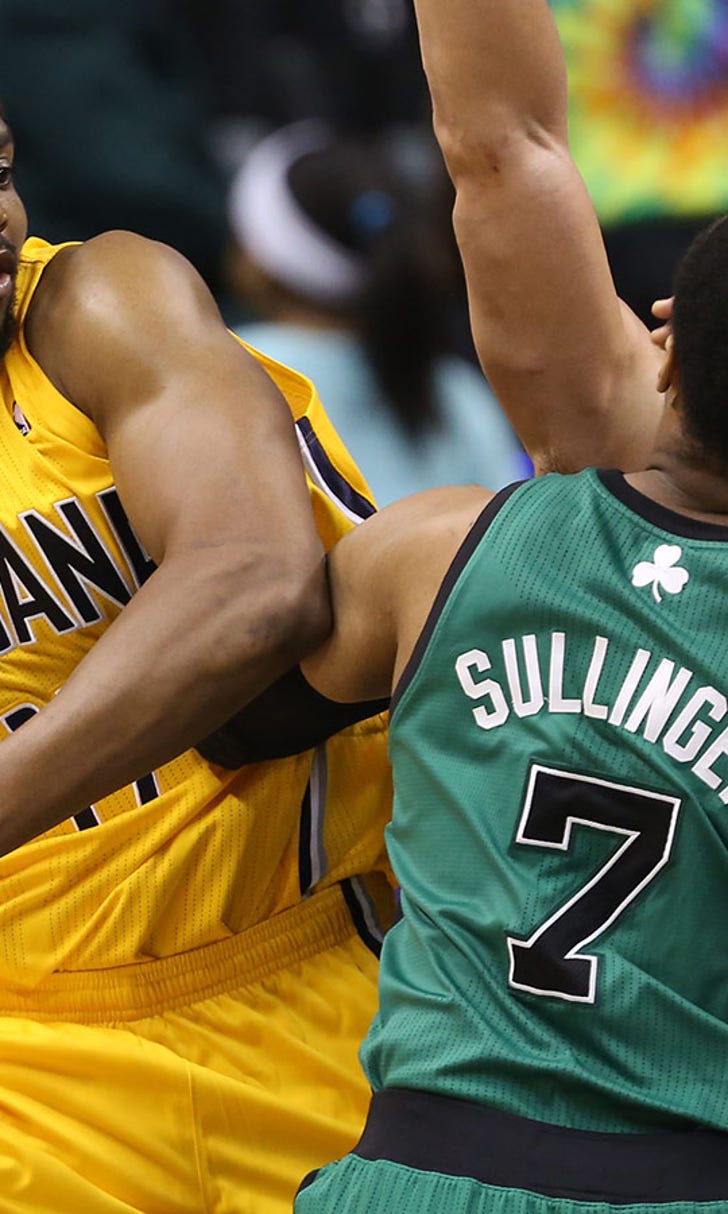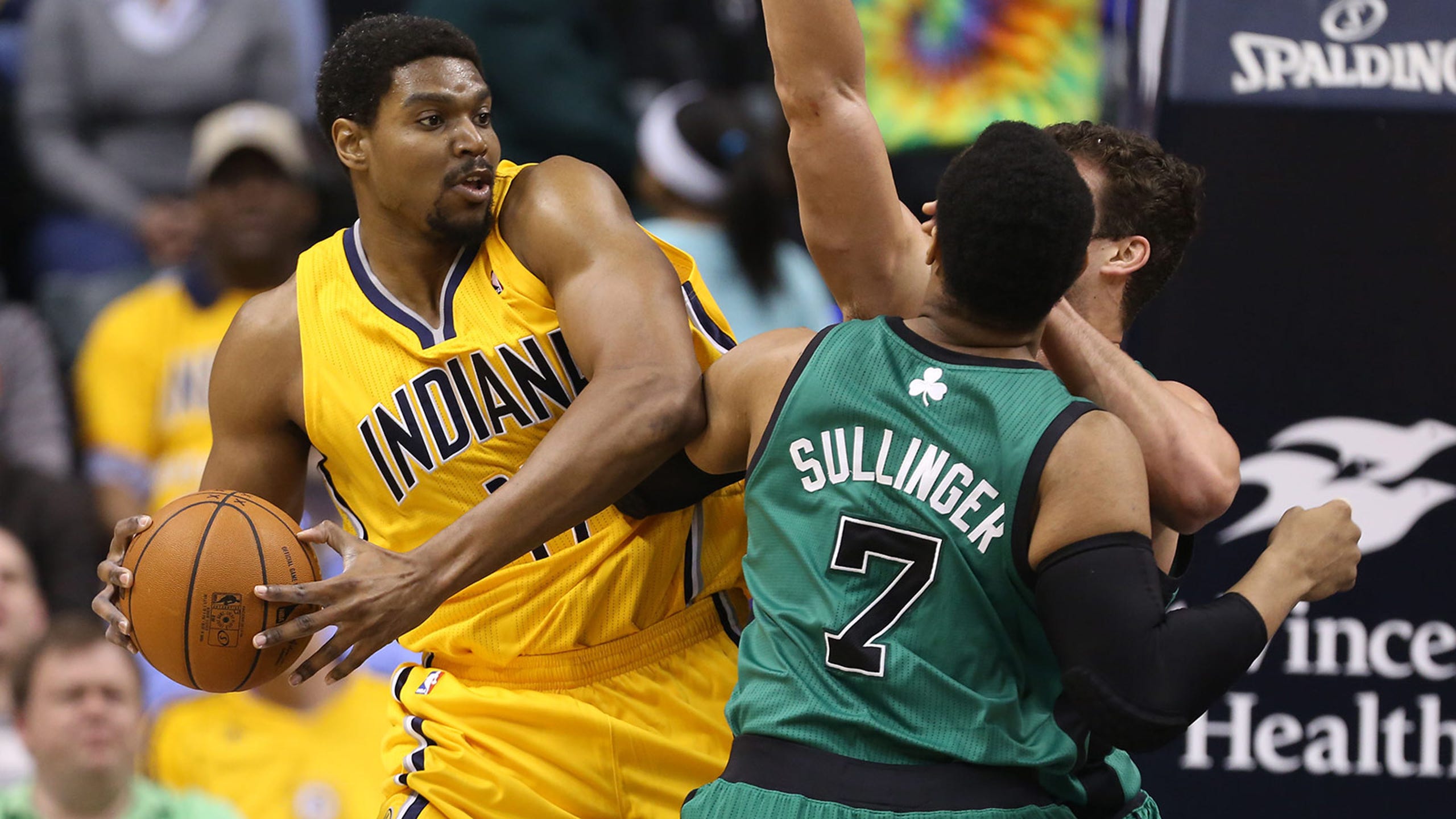 With Bynum, Pacers' title hopes get bigger
BY foxsports • March 13, 2014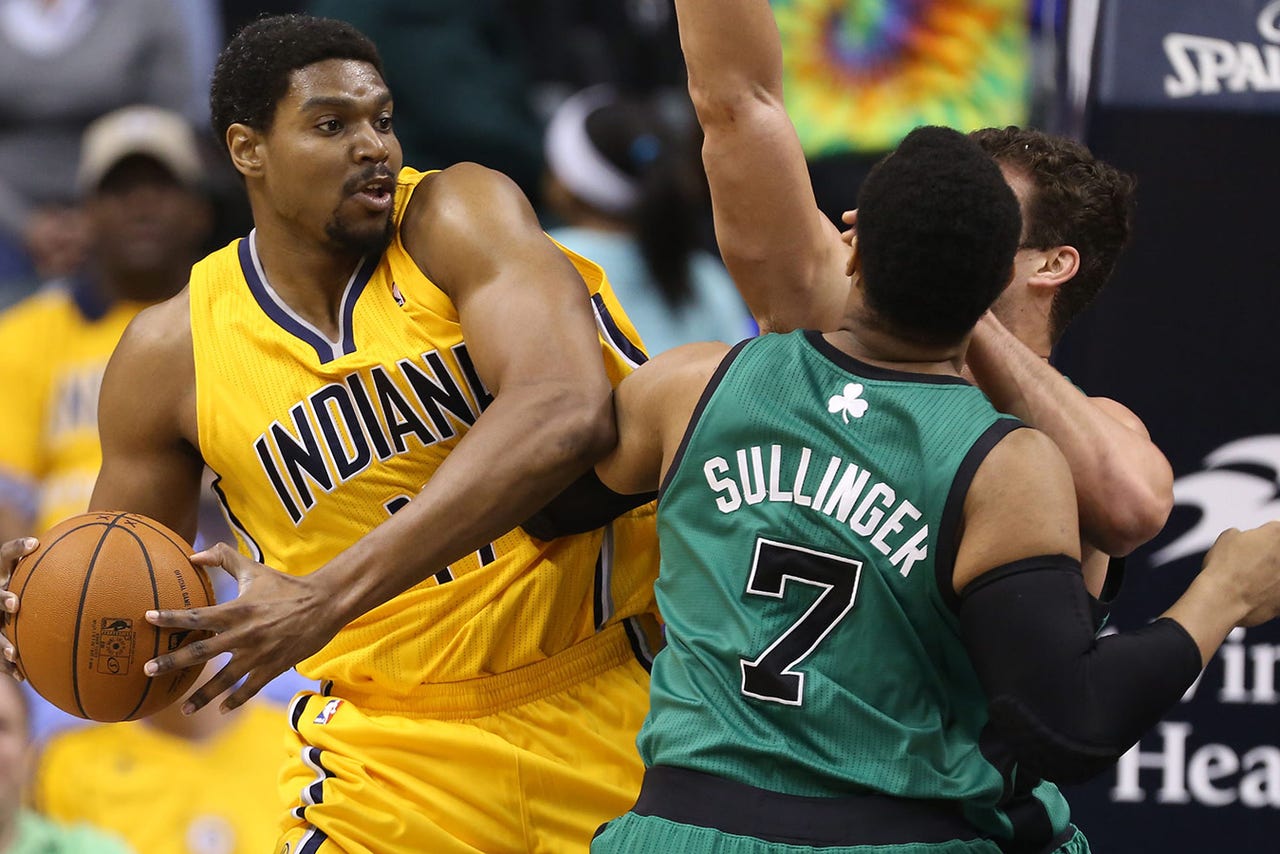 Andrew Bynum could make a huge impact for the Indiana Pacers. That's a scary thought, but you have to consider it a real possibility.
If Bynum is used properly and holds it together, no NBA team in the playoffs will have a better big man off the bench. Pacers president Larry Bird perhaps views Bynum as a Bill Walton-type when Walton was with Bird's Celtics as a player in 1986.
Walton was an almost-washed-up center who suffered through an array of injuries when he arrived with the Celtics. He played a reserve role, backing up Robert Parish and Kevin McHale as the Celtics cruised to a title that year.
Bynum could play a similar role with the Pacers. He can anchor the defense, force opponents to double team him underneath and is an underrated passer.
He displayed all of it in his first 16 minutes with the Pacers on Tuesday, scoring eight points and grabbing 10 rebounds in a win over the Celtics.
"I felt like I played alright," Bynum told Fox Indiana. "It's a new system, so I have to learn it and get better position on the block and become a bigger target. I thought I could have done more damage out there, but I was rebounding and felt good. My knees felt good. I had some spring in my step."
Bynum's stint in Cleveland was mostly miserable. The Cavaliers never figured out how to use him. Part of that is on coach Mike Brown, part is on the other members of the Cavs, part is on Bynum himself.
That's something the Pacers considered before signing him, but they also that with a healthy (and motivated) Bynum, and recently acquired Evan Turner, off the bench, they could be the NBA's team to beat come June.
Of course, this is Bynum we're talking about. So we also have to consider the possibility that he could flop. Based on Twitter, that seems to be what everyone outside of Indiana is cheering for. Bynum has burned a lot of bridges in the NBA, first with the 76ers, then the Cavs. One more, and no one will waste their time.
But if he plays his role without distraction, he could turn into the free-agent signing of the season. And the Pacers could be rewarded handsomely.
Dribbles
-- Former Cavaliers guard Manny Harris has signed to play in the Turkish league. Harris served a short stint with the Lakers this season, but spent most of the year with LA D-Fenders of the NBA D-League. On a personal level, the move stinks. I'm planning to attend my first D-Fenders game Saturday in Canton.
-- Former University of Dayton forward Chris Wright will sign a 10-day contract with the Bucks, according to Sheridan Hoops. Wright has been playing for the Maine Red Claws of the D-League.
-- Reports hint that Mike D'Antoni will not return as coach of the Lakers. If that turns out to be true, you can be sure former Cavs coach Byron Scott will be a strong candidate to replace him.
---