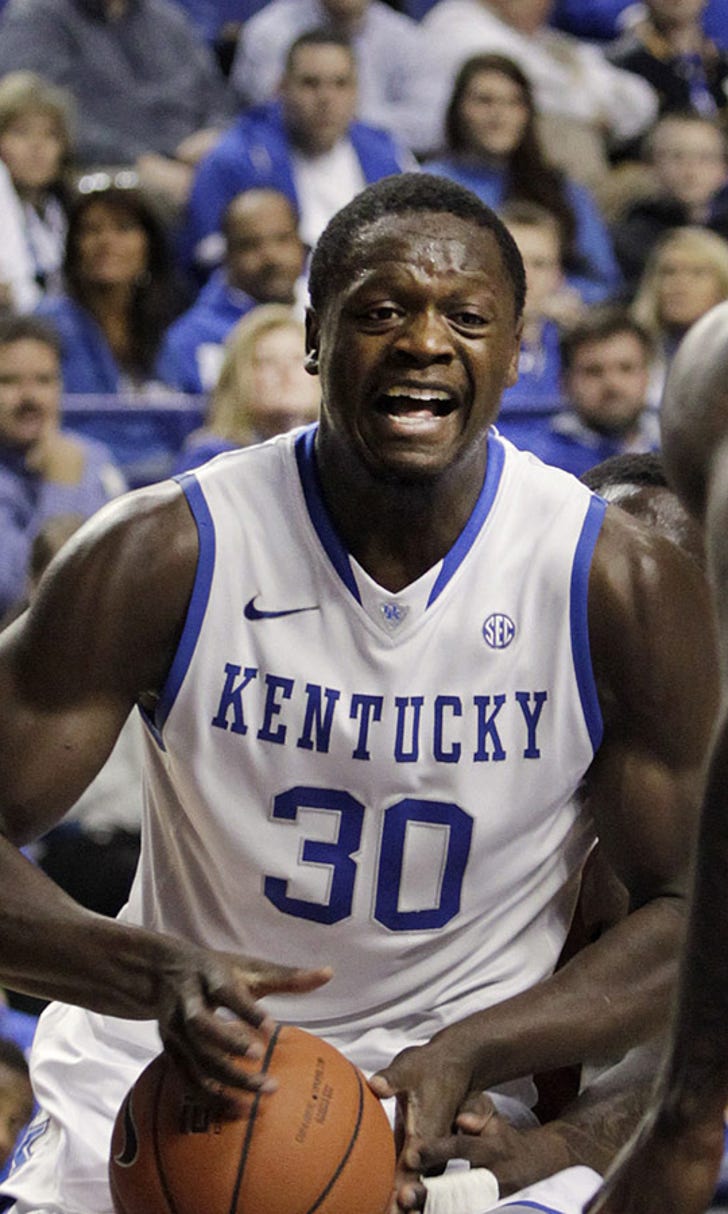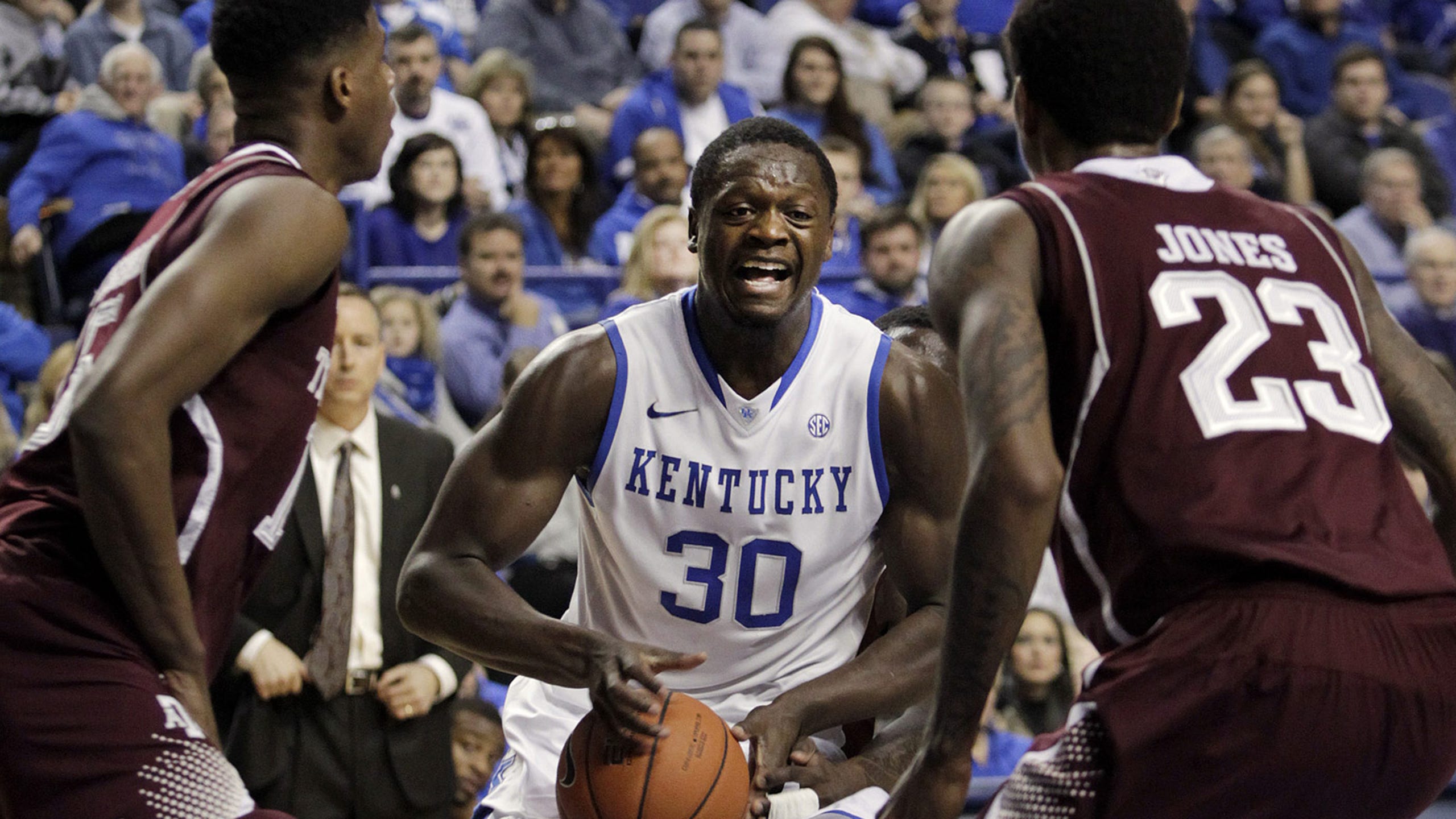 With all those McDonald's All-Americans, Kentucky is lovin' it some of the time
BY foxsports • January 31, 2014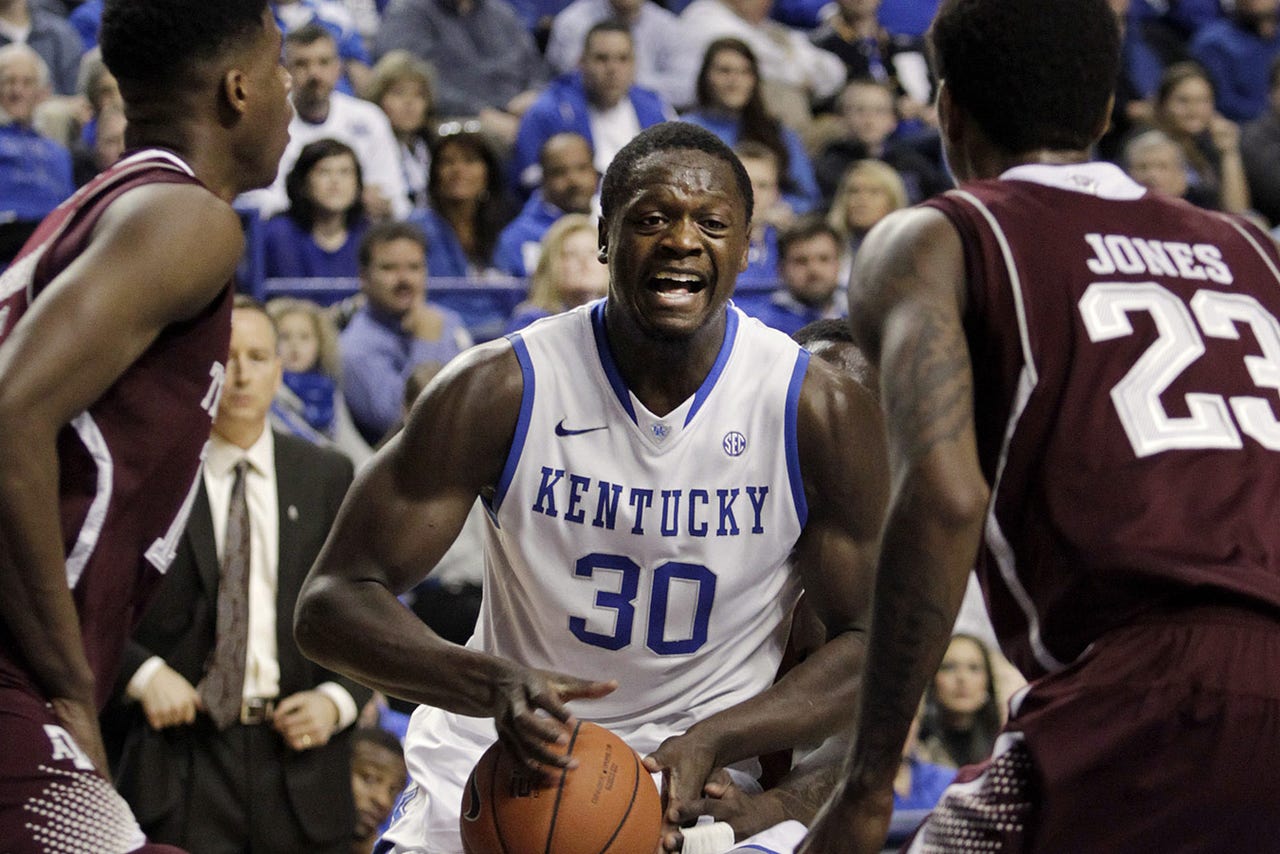 If you think figuring out where Missouri's basketball team is heading this season has been tricky, consider the Kentucky Wildcats.
The young 'Cats have been as up and down as our lovely winter weather, with their swings just about as extreme. Consider:
Even though the Wildcats didn't make the NCAA tournament last season, they began this season ranked No. 1 in both polls. Apparently, even the coaches who vote in the ESPN/USA Today poll bought into the hype that comes when your recruiting class features six, count 'em, six McDonald's All-Americans.
But by Christmas, the Wildcats had dropped to 18th in the Top 25, the result of three losses in their first 11 games. The losses all were close and came against ranked teams, but Kentucky didn't have much in the way of quality wins. Their best in the early going was a 70-55 victory at home against Boise State, a fringe tournament team.
With only two games between Dec. 10 and their SEC opener Jan. 8, the Wildcats did a lot of practicing and a lot of maturing. They looked all grown up in a 73-66 home victory over then-No. 6 Louisville that pushed them back up to 11th in the polls.
Then came the SEC season and the Wildcats have played more like the pack than conference leader Florida. Like most mortal teams, they have struggled to win conference games on the road. They've dropped two of three SEC games outside of Rupp Arena, including a 77-72 loss at LSU on Tuesday night in which the Wildcats were thoroughly outplayed.
So no one knows what kind of showing the Wildcats will put on Saturday when they visit Mizzou Arena for the very first time in a nationally televised game. If you know how college coaches like to build up their opponent, you can guess what Missouri coach Frank Haith is saying.
"They're one of the most talented teams in the country," Haith said Thursday at a media session.
Haith compares the Kentucky freshman class to the Fab Five, and he should know. He saw the freshmen play in high school and saw plenty of their sophomores in Kentucky's 90-83 overtime win last season. "They're worthy of the praise," he said.
Watch 'This Week in Mizzou Basketball' at 6 p.m. Fridays on FOX Sports Kansas City. Check your local TV listings.
You can make a case that at least one of the young 'Cats even has exceeded the hype. Julius Randle, a 6-foot-9 forward listed at 250 pounds, was a consensus top five recruit out of Dallas. He is averaging a team-best 16.1 points per game and leads the SEC in rebounding (10.2 average) and is second in field-goal percentage (52.8).
He is more than skilled, athletic and big, too. He's one of those guys whose motor runs high all the time. He has been bothered by cramps at times this season because, according to coach John Calipari, he expends so much energy.
"He's a load," Haith said. "He does so many things and plays with such high energy. When you have his girth and athletic ability, add the intangible of how hard he plays, no one guy is going to stop him. It's going to take a great team effort to defend him because he scores a lot of different ways."
Randle, however, is coming off his worst game statistically, a six-point outing on 3-of-11 shooting against Johnny O'Bryant III and LSU's talented front line.
Three of his diaper dandy teammates start along with Randle, including 6-6 swingman James Young. Considered one of the top three shooting guards at high school in Michigan, Young leads the Wildcats in minutes and is averaging 14.7 points a game.
The guards are manned by Aaron and Andrew Harrison, 6-6 twins out of Houston. Understandably since they're running the offense, they've had their share of ups and downs but still are averaging double figures.
"The twins are very long and they're all over the place," Haith said. "We have to contend with that on both ends of the court."
The other two McDonald's All-Americans are 7-footer Dakari Johnson from Brooklyn and 6-9 Californian Marcus Lee. Johnson has been a key part of the rotation and had one of his best games at LSU, a 15-point effort in 20 minutes before fouling out. Lee started four games early but has seen his playing time drop in conference play.
Even though they have plenty of room to improve, you can be sure the Wildcats will bring a show to Columbia that will be high-flying, highly competitive and very entertaining. The Wildcats are averaging 79.8 points and are tied with Missouri for the SEC rebounding lead. They are particularly proficient collecting their own misses, averaging 14.9 offensive rebounds.
"With their length, size and athletic ability, we'll have to do a great job keeping them off the offensive glass," Haith said. "One of my biggest concerns going into the game."
The Tigers, who also lack frontcourt experience, will be at a disadvantage inside but should be poised to give Kentucky all it can handle. Missouri's backcourt is plenty athletic and more proven than young Kentucky's. A packed house also figures to boost the home team. Most significant, Missouri seems to have improved each time out since a disappointing loss at Vanderbilt four games ago.
"We're playing together, trusting one another, I do sense that," Haith said. "The last two ballgames, we've played with that mindset, and have had better ball movement. For us to have success, we have to play together."
But if the Wildcats get back on an upswing, even that might not be enough.
You can follow Stan McNeal on Twitter at @stanmcneal or email him at stanmcneal@gmail.com.
---