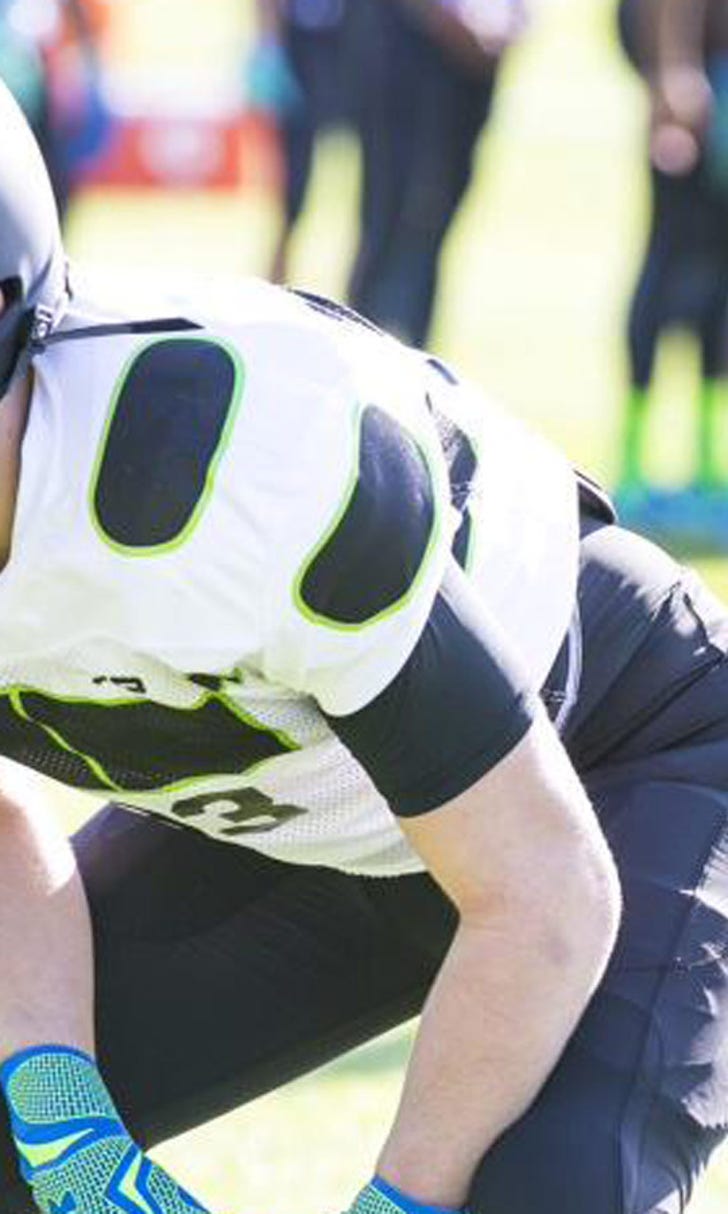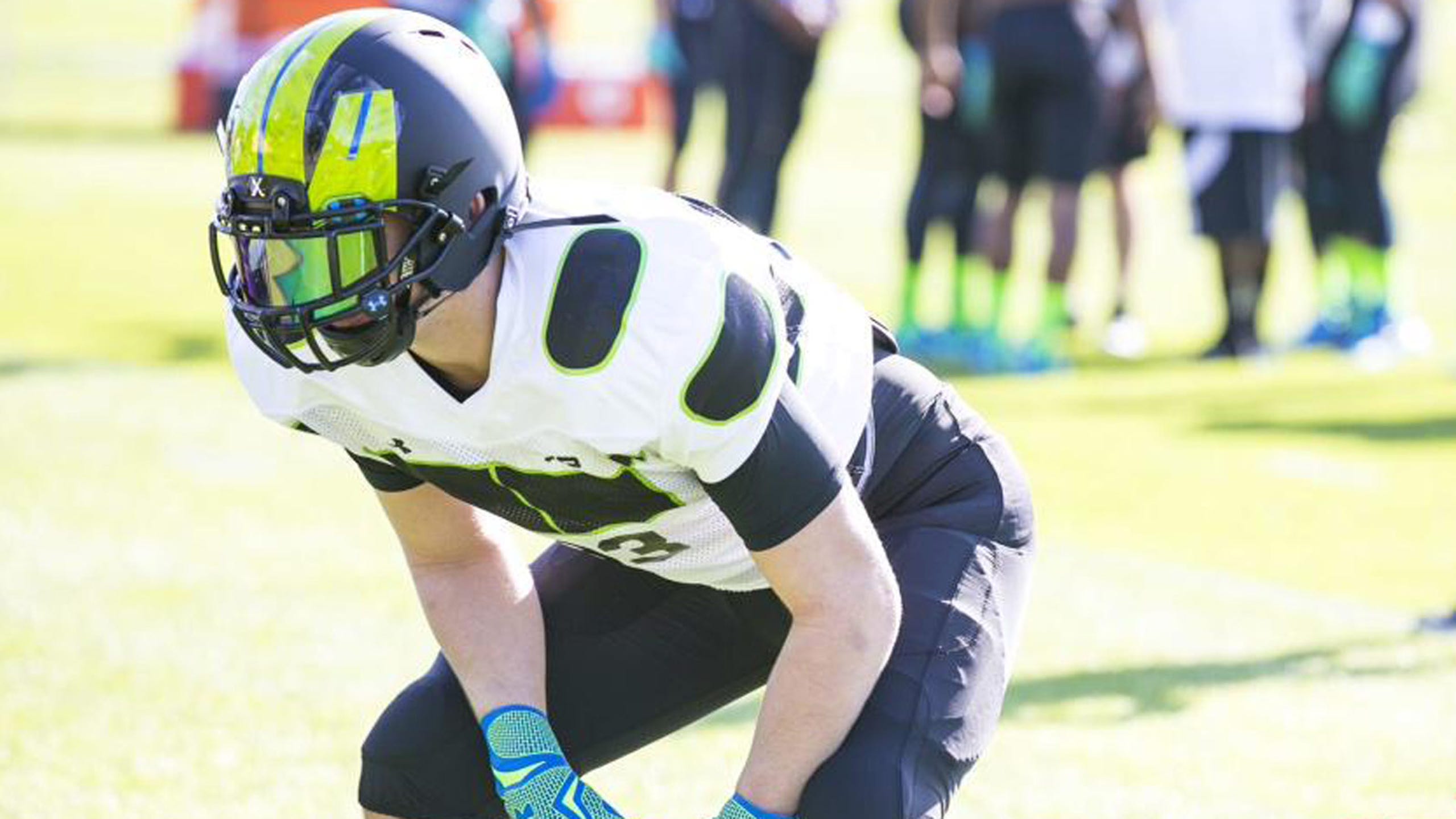 Wisconsin's NFL pipeline of tight ends appealed to Penniston
BY foxsports • February 10, 2015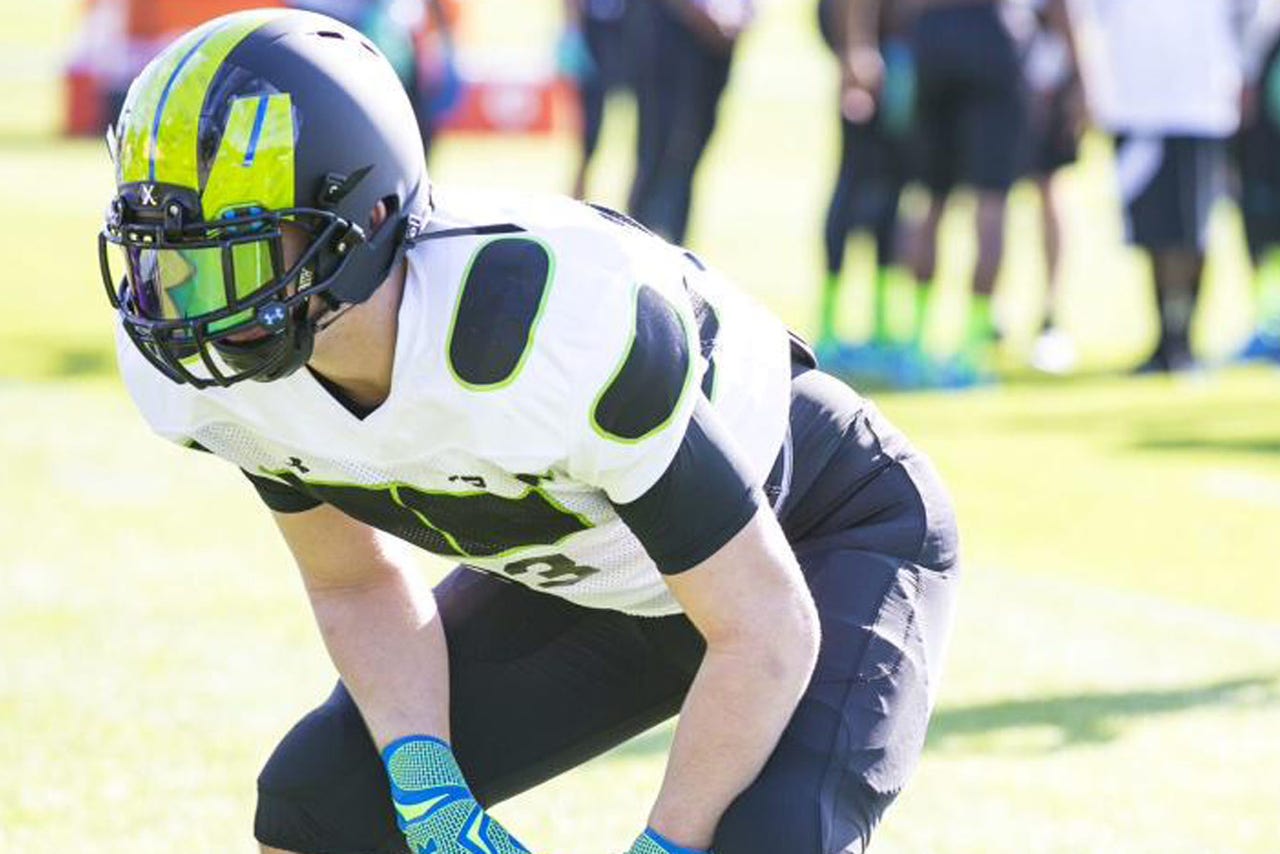 MADISON, Wis. -- Gary Andersen had been gone from Wisconsin's football program for all of a few hours when Kyle Penniston's cell phone began ringing on a continual loop. Penniston, a highly coveted tight end from Mater Dei High School in California, had committed to the Badgers last February. But on Dec. 10, when Andersen bolted to coach at Oregon State, other schools saw a small window of opportunity to steal him away in the final days of the recruiting process.
As Penniston remembers it, Ohio State called Thursday night asking if he would fly to Columbus for a visit on Friday morning. Louisville coaches then called Friday morning with the intention of having him visit campus Friday night. Given that the NCAA's recruiting dead period began that Sunday -- and Penniston planned on enrolling a semester early in January -- the process seemed to be barreling down on him again at warp speed.
Penniston decided to wait. A week later, when Paul Chryst took over as Wisconsin's head coach, his fears were allayed. Penniston would be a Badger, after all.
"It was scary knowing that you're committed to a program and you don't know what direction they're going to go in," Penniston said last week on national signing day. "Obviously, I fielded calls. But once I kind of figured it was going to be coach Chryst and he was going to be the head man, I kind of cut it all out and was like I just want to go to Wisconsin."
For as much relief as Penniston must have felt, Wisconsin's coaches were equally relieved to retain such a talented prospect.
Penniston is one of two tight ends in the Class of 2015, along with David Edwards (Downers Grove, Ill.). And expectations are high for Penniston, a 6-foot-5, 230-pounder from Orange, Calif., who picked Wisconsin over offers from Miami and Florida State, among others. He was ranked as the No. 6 tight end in the nation by Rivals and No. 10 by ESPN. And over his junior and senior seasons, he caught 42 passes for 550 yards with three touchdowns.
Chryst said he didn't have an opportunity to get to know Penniston during the recruiting process as well as he would've liked. Penniston enrolled at Wisconsin in January while Chryst and his staff were trying to fill out their class. But Chryst said he liked what he had seen of Penniston on tape and said he was not a "one-dimensional" player.
"There has been a tradition recently of good tight ends," Chryst said. "It's a pretty good bar for him to try to reach, but I think he's capable of it."
Despite Penniston's California ties, he has kept tabs on the Badgers' program for quite some time and was enamored of the way the offense utilized tight ends. He recalled watching former Wisconsin tight end Jacob Pedersen thrive in 2011 when Chryst was UW's offensive coordinator. Pedersen caught 30 passes for 356 yards with eight touchdowns -- tied for the second-best mark among tight ends in the country that season. The fact Wisconsin has developed a pipeline of sending tight ends to the NFL -- including Owen Daniels, Garrett Graham and Lance Kendricks -- also appealed to Penniston.
"There's a great tradition," he said. "Guys that come to Wisconsin, specifically tight ends, have a great deal of success. Obviously you want to play somewhere where there's a good lineage and it's known around the country that Wisconsin has good tight ends. Once coach Chryst came in, just the mastermind that really knows how to use tight ends, it was just even better."
Penniston has said his biggest strengths are that he has good hands, is a smart route runner and an improved blocker. He also can play with his hand on the ground or flex out, making him a versatile weapon for a Wisconsin program that has utilized tight ends in a number of ways over the years.
Which tight end does Penniston like to model his game after?
"I won't say Gronk, but I like Gronk," Penniston said, referring to New England Patriots tight end Rob Gronkowski. "There's a lot of tight ends I like looking at. I was a big fan of Julius Thomas this year. I thought he did really well. I wouldn't say I model myself after someone. I like watching all the tight ends. They all bring something special. Just something I can always learn, which is good."
It remains to be seen how much of an impact, if any, Penniston makes for Wisconsin in 2015, but he'll certainly have an opportunity. Troy Fumagalli is the team's top returning tight end (14 catches, 187 yards). Austin Traylor has 30 games of experience, but his strength is primarily as a blocker. If a third tight end emerges, it could be Penniston or redshirt sophomore T.J. Watt.
Penniston recognizes the fact he's already on campus could serve him well next season. And he is glad to have stuck by a program he's had on his radar for years.
"I got the playbook, so I'm already learning the new formations and the new shifts, the jumps and all that good stuff," Penniston said. "The weight room is a big advantage. I'm running with the team and being around teammates and getting that camaraderie and just joining in with them and getting ready. It'll be a fun year."
Follow Jesse Temple on Twitter
---