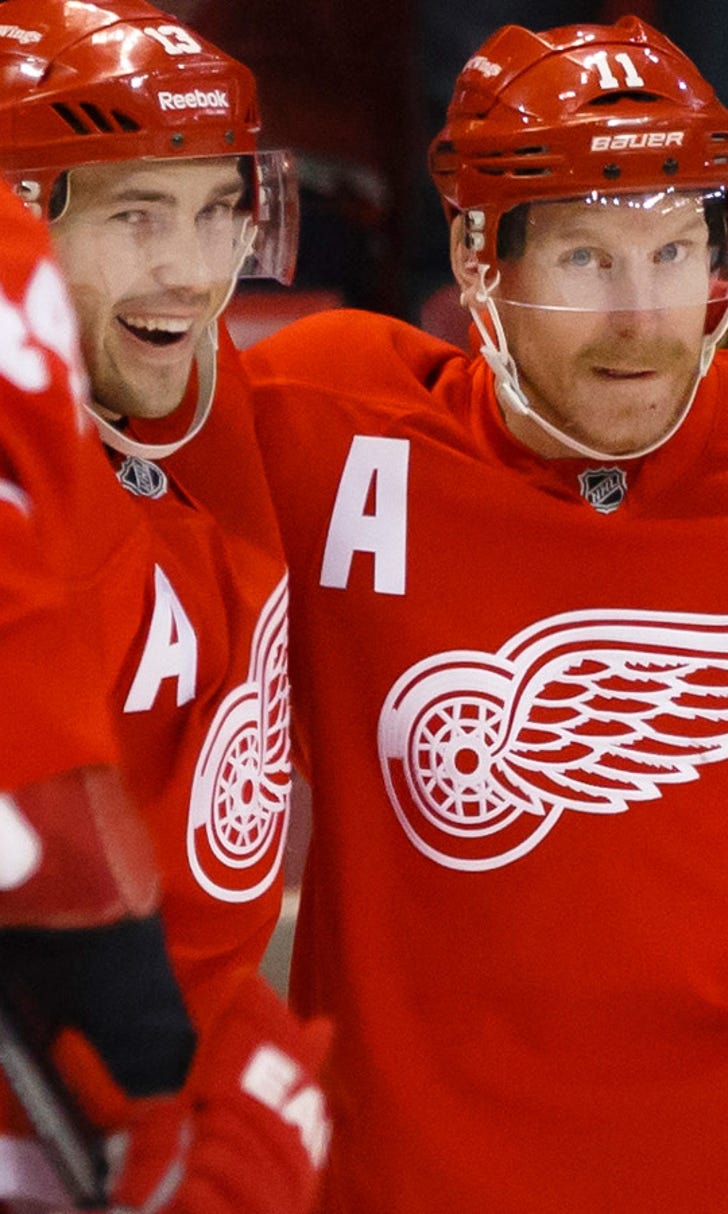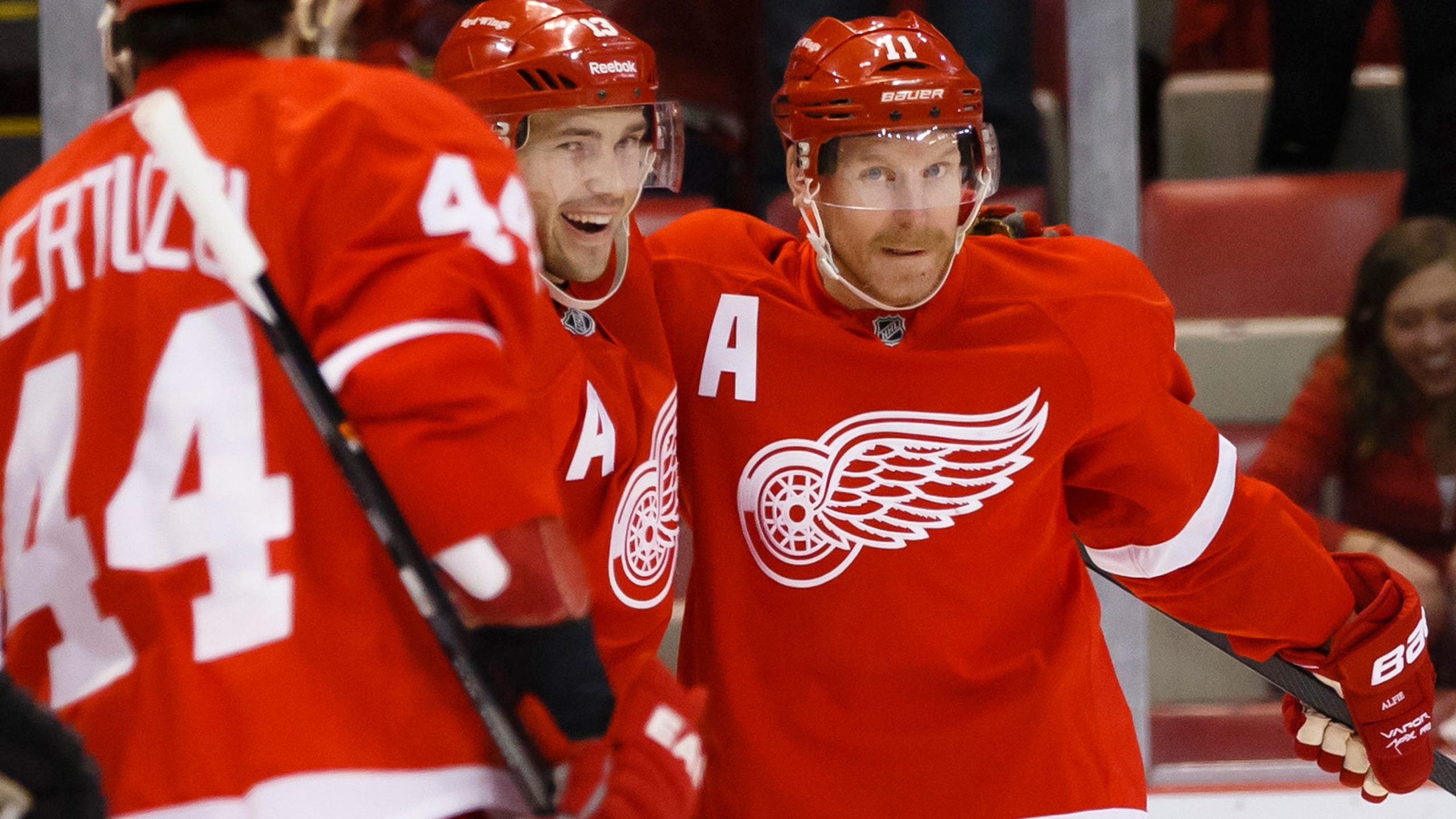 Wings edge Flames in OT
BY foxsports • December 20, 2013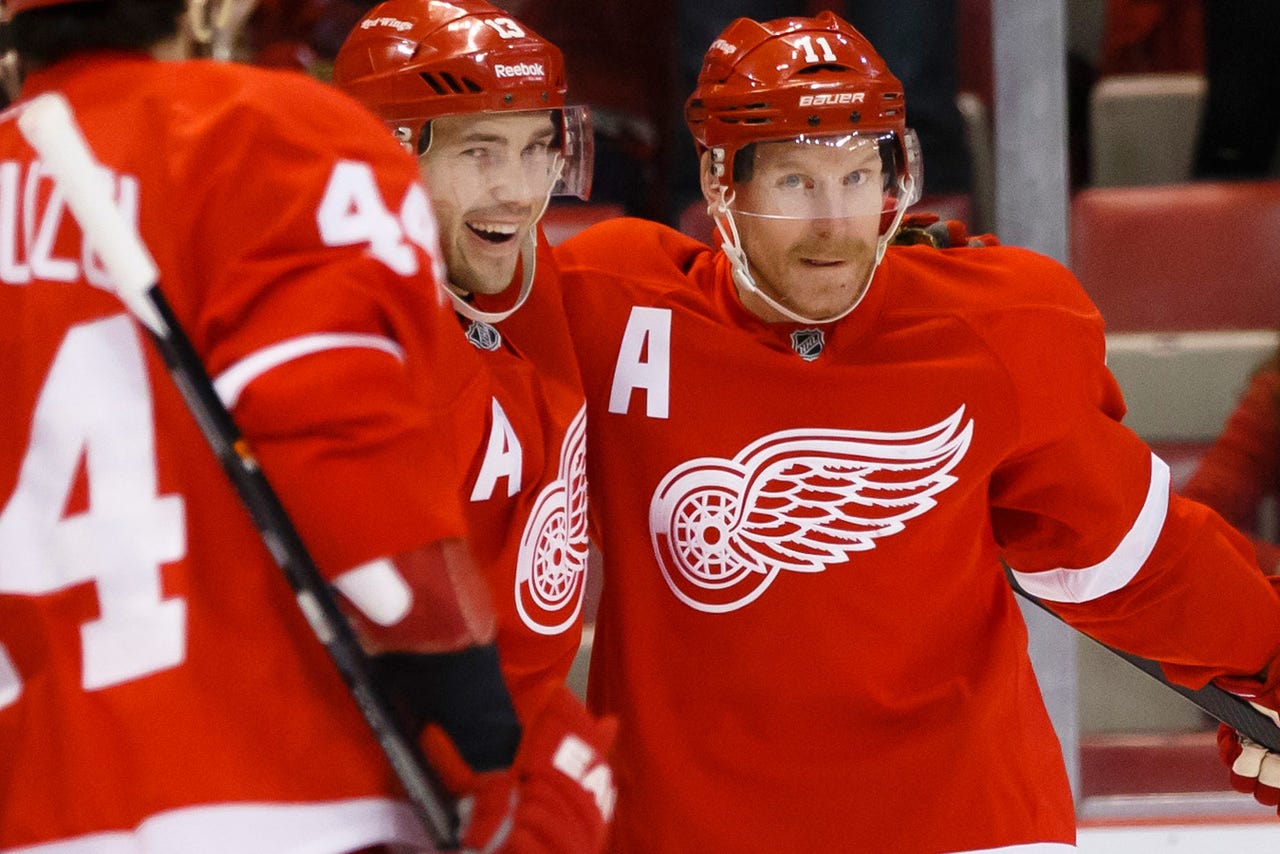 DETROIT -- Coach Mike Babcock often says that the Red Wings' best players have to be their best players for the team to win.
That's especially true when several of those players are sidelined with injuries.
Thursday night at Joe Louis Arena, veterans Daniel Alfredsson, Pavel Datsyuk and Niklas Kronwall combined for eight points (two goals and six assists) as the Wings beat the Calgary Flames 3-2 in overtime.
"You need guys not to talk necessarily, but lead by example on the ice," Babcock said. "Make a play when you need one, then everyone settles down and relaxes.
"Our captain, (Henrik) Zetterberg, is a hard-headed guy. He' got stick-to-itiveness and we miss that part of his game, so other guys have to step up."
Zetterberg is hoping to return from a herniated disc by Dec. 28. Also on the shelf are Stephen Weiss (groin), Darren Helm (shoulder), Johan Franzen (concussion), Justin Abdelkader (concussion), Jimmy Howard (knee), Gustav Nyquist (groin) and Danny DeKeyser (shoulder).
Thursday's victory ended a six-game losing streak, including five straight at home, and snapped a nine-game losing streak in overtime/shootout games.
Alfredsson got the Wings on the board quickly, putting a rebound of Datsyuk's shot past goaltender Karri Ramo just 26 seconds into the game.
The Wings have been notoriously poor at holding leads of late and this game was no exception. Mikael Backlund took a puck that bounced oddly off the boards and landed right in front of the goal and shot it past Jonas Gustavsson.
But Gustavsson prevented the Flames from taking a lead as he stopped Backlund on a breakaway a few minutes later.
"I know he's a skilled player," Gustavsson said. "If you're not patient, he's going to make you look silly. So I just tried to stay patient, come out and be big, just tried to follow his movements and this time it went well."
It was Alfredsson's shot from the point that went off of Joakim Andersson and into the net midway through the second. Datsyuk also assisted on that goal.
The assist was the 700th of Alfredsson's illustrious career.
"It'€™s a nice milestone, but it's something that if you play long enough, you get to at some point," Alfredsson said. "It'€™s one of those things, when it'€™s all said and done and you've hung up the skates, it's something I'€™ll reflect on and probably be proud of."
Alfredsson nearly had his second goal a little over a minute later but a review showed that it didn't cross the goal line.
The Wings found themselves in trouble late in the third , when they took three straight penalties and gave the Flames too much time with a two-man advantage.
Calgary captain Mark Giordano capitalized on the power play, tying the game at 2.
Datsyuk, playing in his sixth game since missing seven with a concussion, had gone four games without a point.
But he appeared to find an extra gear, starting in the second, and drew a hooking penalty on Flames defenseman T.J. Brodie with 42 seconds left in the third.
"Obviously, taking a penalty there was better than letting him go in and score," Brodie said.
Although the Wings didn't score in regulation, Alfredsson blasted the puck past Ramo just 1:03 into overtime. Datsyuk and Kronwall had the assists.
"It was a relief in a lot of ways," Kronwall said. "Of course, more important was we got two points and found a way to win. That'€™s something that we haven't done a lot of, so that felt good."
The Wings credited Wednesday's outdoor practice at Comerica Park with shaking things up a bit and helping them refocus.
"It was something different," Gustavsson said. "I think when you're on the losing streak, it's always good to do something different so everything's not going same, same, same all the time.
"If you do something else, it maybe gives the group some energy. That's never a bad thing. I think it helped us."
The Wings are still far from perfect, but they'll take any win they can get at this point.
"It's great to see everybody working hard," Alfredsson said. "It'€™s one game. We'€™ve got two more here before Christmas, and we'd like to finish strong before the little break we have."
---