Willingham impressed with Royals' talent, hopes to contribute
BY foxsports • August 13, 2014
KANSAS CITY, Mo. -- Josh Willingham was doing his usual pregame routine Monday around 5:30 p.m., stretching on the field at Minute Maid Park in Houston, pondering his hitting approach for Astros starter Brad Peacock that night.
About that time Twins manager Ron Gardenhire strolled over to Willingham, tapped him on the shoulder and said, "I need to talk to you in my office."
Willingham pretty much knew what the conversation would be like.
"I knew something was going on," Willingham said. "It's part of the game and the business."
When they got to Gardenhire's office, Willingham was told he'd been traded to the Royals.
"My initial thought was Kansas City ... it's our own division," Willingham said. "Then I thought about the young talent, the pitching staff here. Then it kind of settled in and I thought it would be a good fit."
From afar, Willingham has watched the Royals develop into a winner over the last year.
"The one thing I can tell you is that over the last couple of years you can recognize the confidence they play with," he said. "I think that's the thing that stands out. Then when you look at this team player by player, there's a lot of talent."
And now Willingham, 35, will be in the middle of that talent pool as the Royals hunt for their first playoff appearance in 29 years.
Playoff chases are rare for Willingham, too.
"I've never really been a part of that," he said. "So that part will be a lot of fun."
Willingham will step into the role of designated hitter as Billy Butler continues to play first base in the absence of the injured Eric Hosmer.
"Josh will give our lineup balance and flow," Royals manager Ned Yost said. "And I've always thought he gave you a professional at-bat. He's got power. He was a guy we knew we couldn't make a mistake to."
Over the course of 11 big-league seasons, Willingham has hammered 193 home runs. Two years ago, he hit a career-high 35 homers with the Twins.
Watch the Royals Live pregame and postgame shows before and after every Kansas City Royals game on FOX Sports Kansas City.
This year, though, Willingham's numbers have dipped, somewhat in part due to a hand injury that sidelined him for almost two months. He is hitting just .210 with 12 homers, and he has no idea why he has been slow to find his hitting stroke.
"If you can figure that out, will you tell me?" he asked, smiling.
The Royals, though, have little doubt Willingham can add some pop to a lineup that remains last in the major leagues in home runs.
"He can hit the ball a long way," Yost said. "We'll be using him most every day."
Willingham said he hasn't been told his role, but assumes it will be mostly at DH, not in the field.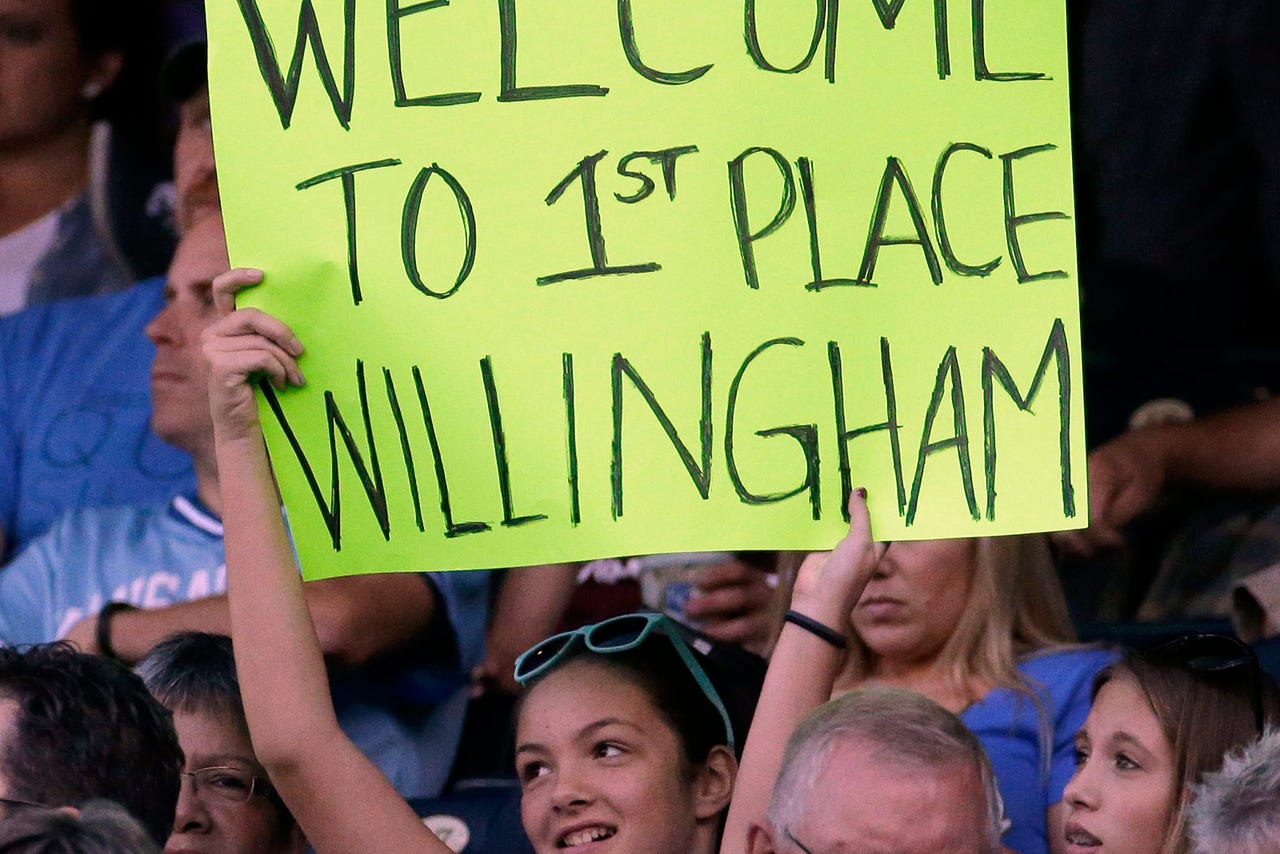 Josh Willingham went from last place to first in the trade from Minnesota.

"Whatever and however I can help the team," he said. "It's up to Ned and the coaching staff. When I come to the park I'll find out, whether I'm playing right field or DH or shortstop or whatever. I'm just here to help."
Mainly, Willingham is happy to be settled somewhere. He knew he had been part of trade discussions since mid-July.
"I don't think you're ever totally braced for it," he said. "I've been in trade talks since 2008. That is what happens when you're on one-year contracts.
"It kind of went away after 2011 (when he signed a four-year deal with the Twins) for a couple years. But really, this is the first time (a trade) ever happened.
"I'm happy with it. It's tough to leave behind the friendships in Minnesota. Unfortunately, we didn't get to win much there. But I'm here now and I'm going to do whatever I can to contribute. It's a new start."
Willingham arrives on a team that happens to be the hottest in baseball.
"They're playing some very good baseball right now," he said. "I'm going to try and mix in and do my part."
You can follow Jeffrey Flanagan on Twitter at @jflanagankc or email him at jeffreyflanagan6@gmail.com.
---