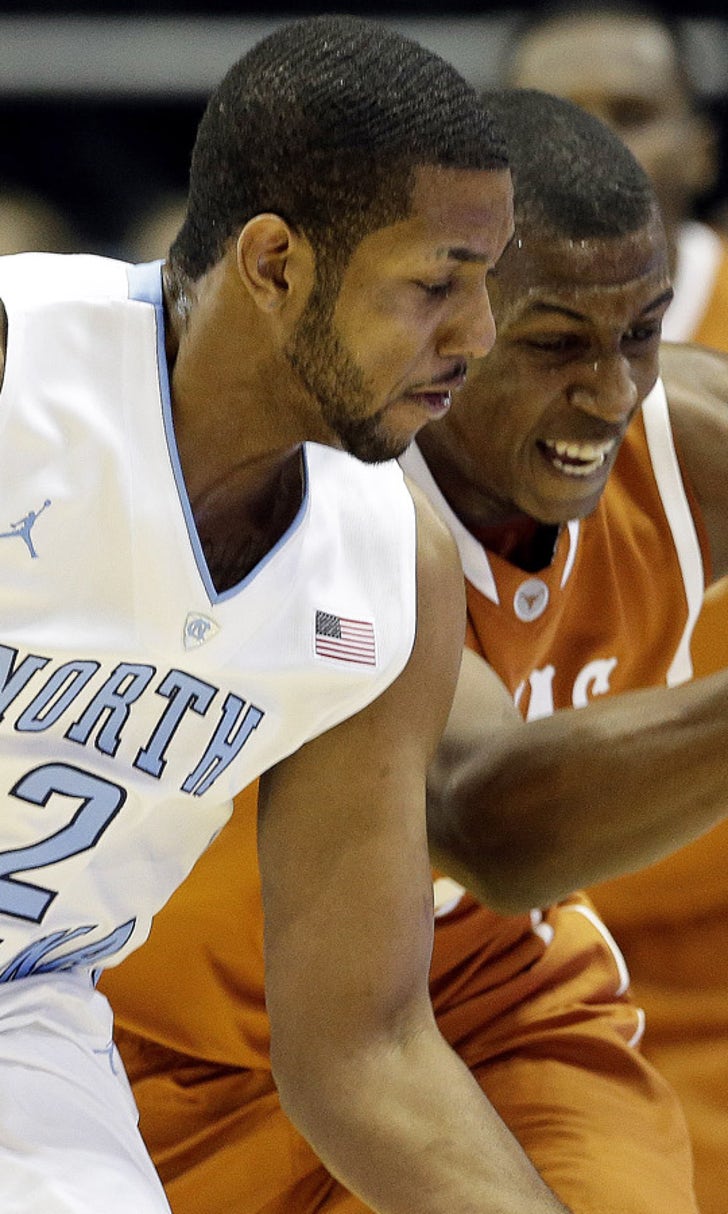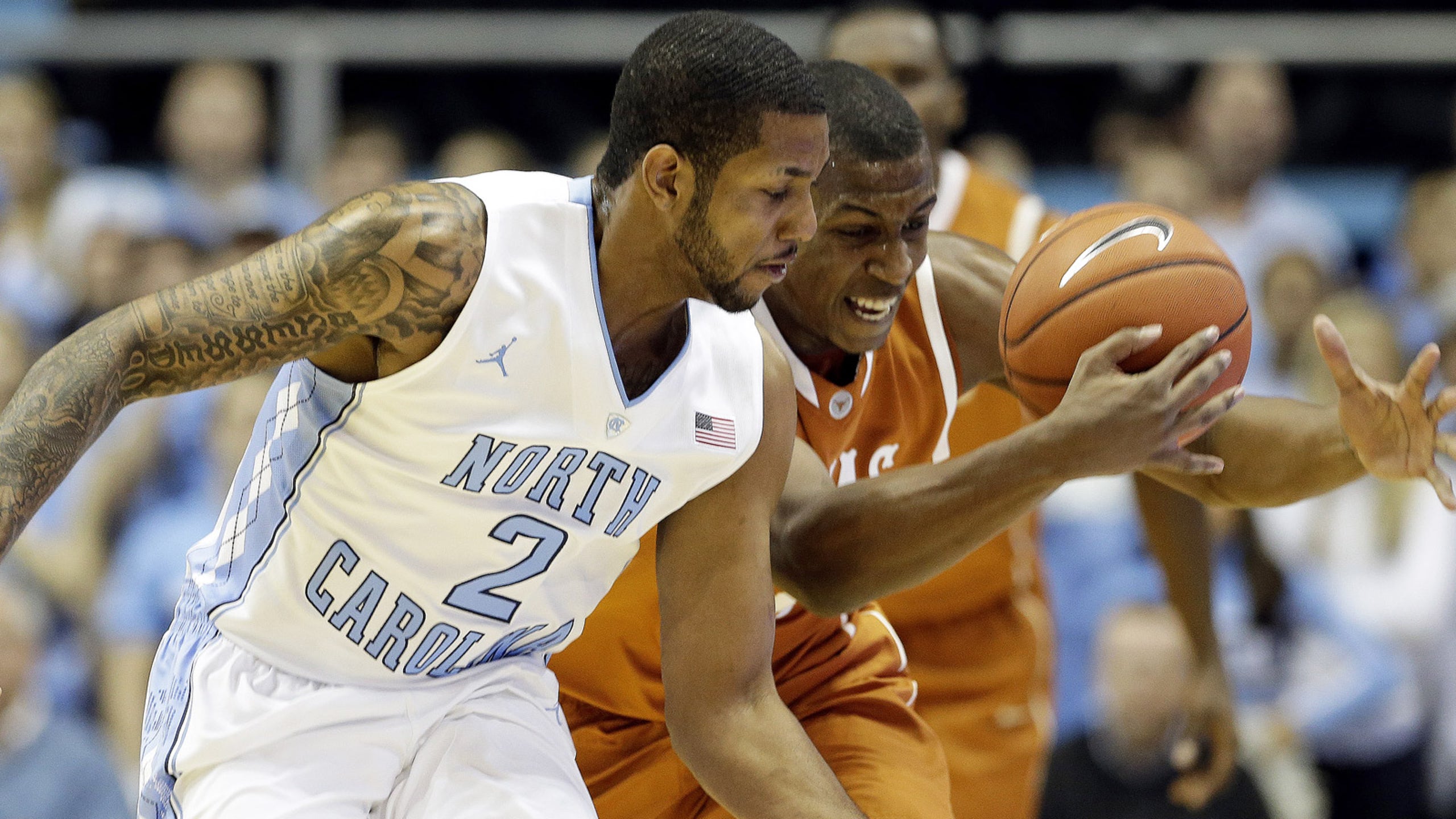 Williams upset with effort in UNC's loss to Texas
BY foxsports • December 19, 2013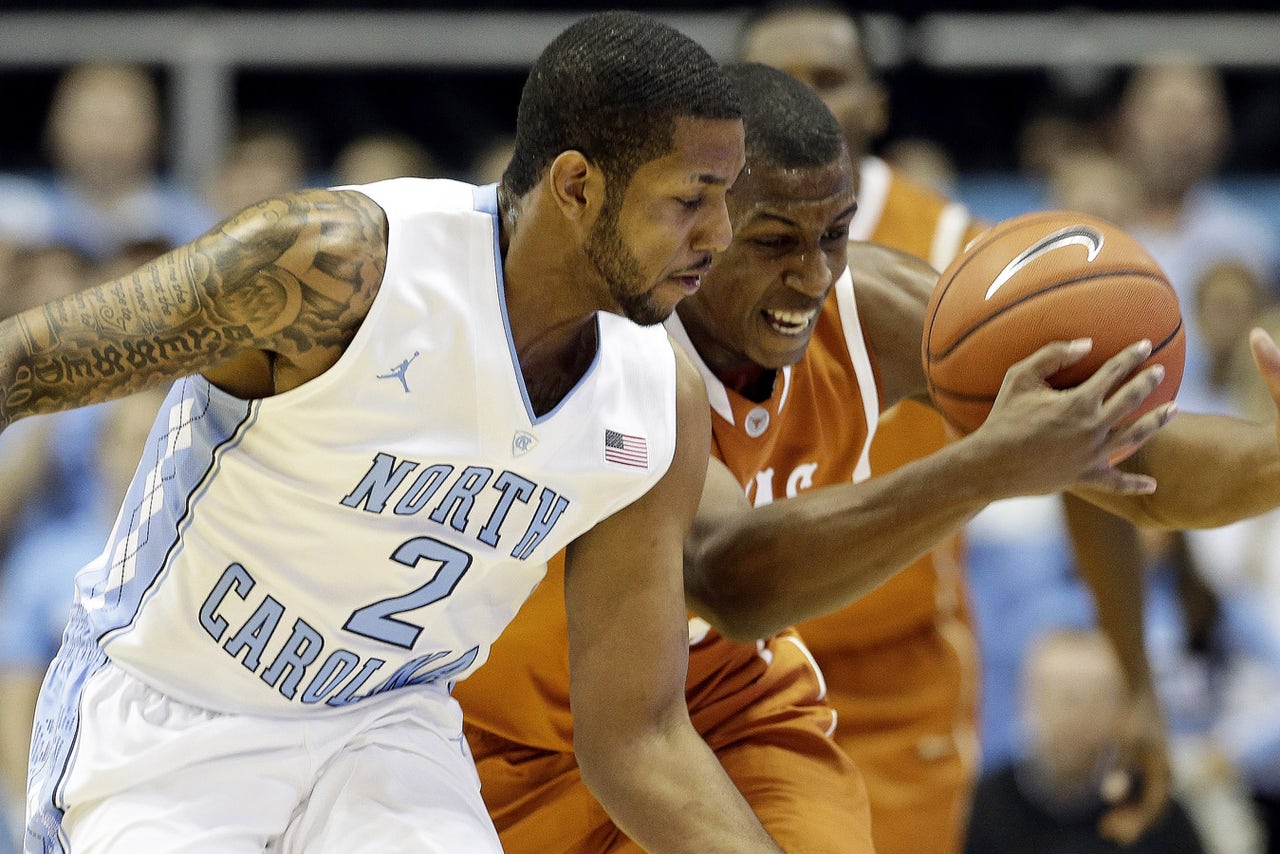 CHAPEL HILL, N.C. -- No. 14 North Carolina continued its yo-yo season with an 86-83 loss to Texas, dropping to 7-3. The Tar Heels' three losses have come by a total of ten points, but all have been to lesser opponents. Well, lesser than teams like No. 1 Michigan State, No. 3 Louisville and No. 11 Kentucky, anyway -- all of the teams that UNC knocked off with the ranking they held when they beat them. 
But the Tar Heels had more drama besides that resulting from a close loss to worry about. 
Hours before the game started, it was first reported by Yahoo! Sports that senior shooting guard Leslie McDonald had been cleared to return to the team. He, along with P.J. Hairston, have been awaiting a ruling from the NCAA about their status -- or so most people thought. 
According to a statement released by the NCAA, the University of North Carolina discovered McDonald's infractions (receiving impermissible benefits) on October 24, then the school submitted a request for reinstatement on December 11. The NCAA ruled in McDonald's favor the afternoon of December 18.
Hairston's status remains in limbo, and the thought all along had been that it was the NCAA dragging its feet, but the final statement in the NCAA release said: "At this time, McDonald's reinstatement request is the only one the NCAA has received from North Carolina."
And so UNC released a statement before Roy Williams' press conference following the game from Director of Athletics Bubba Cunningham: "The University of North Carolina is working with P.J. Hairston and his family to settle a few unresolved issues that remain. We expect to have this matter resolved at the end of the week."
Thus the roller coaster ride that is this season of UNC basketball continues, at least for a few more days. Maybe when the Hairston decision is final, the Tar Heels can move forward one way or another without uncertainty looming.
But there are plenty of things the young -- but talented, as they have proven -- Tar Heels could have done differently against the Longhorns on Wednesday to avoid their third loss of the season. 
1. For the second time this season, Williams has been dissatisfied with his team's effort.
Like most of America, Williams had seen Southern Illinois head coach Barry Hinson's epic rant on Tuesday night. "Barry Hinson's a great friend of mine, so I'm not going to copy what he did, but I'm not very pleased," Williams said. "I'm not very pleased with our intensity, with our effort, with our concentration. I thought it was just ridiculous in the first half."
In the raw emotions of a postgame press conference, sometimes coaches have a tendency to exaggerate. 
Williams might have been being kind.
It was nearly six minutes into the game before North Carolina got a defensive rebound, and Texas collected over 58 percent of its missed shots in the first half, turning those 14 second chances into 12 points. Frankly, the Tar Heels were lucky it wasn't more. For the game, Texas had 21 second-chance points off of 20 offensive boards. 
It was enough to get Williams to drop multiple "dadgums" in one sentence. 
"Guys have got to go out there and box out and got to go after the dadgum basketball, and still letting people run right by you and get the dadgum rebound every time," Williams said. 
The Longhorns led 53-42 at the break while controlling seemingly ever aspect of play on the offensive end, getting to the basket at will and either making lay-ups, getting a tip-in on a missed lay-up or getting fouled (they shot 16-of-20 from the foul line in the first half).
When UNC lost at UAB, Williams was almost equally displeased with his team's effort as he was against Texas. But at least UAB was a road game, and it was before UNC knocked off two more top-ten opponents. 
Instead of yelling at his team in the locker room after the game, though, he let his big announcement say it all: practice was going to start at 5:00 a.m. 
"I am not in the dadgum Christmas spirit, so (the team) can figure that out. If you want to really know how ticked off I am, I told them we would practice at midnight tonight. And then I told them I'd better check the NCAA rules, so we cannot practice at midnight tonight," Williams said. "We cannot practice till 5 am, and everybody's (expletive deleted) will be in here at 5 am this morning."
UNC junior forward James Michael McAdoo said he had never been to a 5:00 a.m. practice before. He said he probably wouldn't sleep. 
It might seem a bit harsh, but Williams can't keep begging his team for a consistent effort, as sophomore guard Marcus Paige pointed out. 
"If we didn't give enough effort in the game, he's got to drill it home somehow. We've had a couple games now where we're saying the same thing -- effort's what got us," Paige said. "You either have to change it or it's going to be forced to be changed. (Williams) is stubborn. He's not going to allow us to keep coming out flat. He's not going to allow us to keep missing opportunities to win games just because of effort. 
"You come here to play for North Carolina, you shouldn't have to be coached on effort. You should be coached on x's and o's and style game to game. Effort is something you bring because you want to be here and you want to be successful. It's frustrating, but it is what it is."
The Tar Heels' season is at a turning point in that regard. For at least two-thirds of the game, Texas was the team quicker to loose balls, better in its box-outs and more dominant defensively. Even though Texas is basically a poor man's Kentucky in terms of its length on the interior, and the UNC offense dissected the Kentucky defense in the second half on Saturday. 
"It's on us. The coaches, they do everything for us," junior forward Jackson Simmons said. "They prepare us to win. We have to be willing enough as men to do that and know that we've got to compete. Coach can only say so many times, and he doesn't need to. We have to install that in our DNA and get it going."
2. Marcus Paige can't do it all on his own.
Texas is hardly the first team to concentrate its defense on Paige, but the Longhorns played both a box-and-one defense and a triangle-and-two, even mixing in some man-to-man for good measure but clearly making stopping Paige a priority.
It hasn't always mattered, and it didn't really against the Longhorns. Paige hit 5-of-13 shots (5-of-9 three-pointers) and 8-of-8 free throws. 
McDonald's return to the lineup certainly helped -- he played 22 minutes and hit 4-of-9 three-pointers on his way to 15 points, and gave the Tar Heels an additional three-point threat, which helped open things up offensively. 
"He helped us out a lot today by stretching the floor," Paige said of McDonald. "He's a good shooter, consistent shooter, something we don't have other than myself, so it was good to have him. He changes the dynamic of our offense, especially for his first game back."
Paige had hit 21 of UNC's 25 made three-pointers entering the game, and McDonald's four already put him in second place on the team in just his first game back. 
And that's his problem -- and North Carolina's, really -- more than anything else. They rely on him too much to have to make most of its three-pointers and seemingly every clutch free throw. Paige has little margin for error, really. But it won't change his free-throw faith in himself (he's shooting over 91 percent from the line so far this season). 
The added burden on him doesn't bother him too much, even if without him, his teammate were 16-of-39 (41 percent) from the foul line. 
"I just look at a free throw as a free point, basically. At any point in the game, I just go up there and think of the same thing -- focus on my technique, make sure of my follow-through and try to make the shot," Paige said. "I want to go to the free-throw line because I believe that it's basically free points for myself and for our team. So I don't really think of anything else other than just getting the opportunity to make those."
Now, Paige -- or someone -- is going to have to step up into a leadership role on this team to help hold each other accountable. 
Yet another thing to dump on Paige's lap -- switch to two-guard, make all the free throws, making most of your three's and learn to contend with teams changing their defense to stop you. 
Easy enough, right? 
"I'm not going to sit here and say I give more effort than anyone else, but at the same time, I'm the leader of this team," Paige said. "I try to push certain buttons on guys to get them to play harder, but that's really something that you just have to decide to do yourself. If you want to make an impact, you've got to play hard. Some guys are just a little slow to get that to click. That's what gets you beat."
3. Free throws. Are. A. Problem.
This is often an overblown issue, mostly because of how much this statistic can fluctuate from game to game, but in UNC's three losses this year, it has missed a total of 56 free throws and shot 47.2 percent from the line compared to 65.9 percent in wins. Problem? Well, yes. Because 65.9 percent is still pretty bad. 
It almost seems contagious at this point, too. The Tar Heels shot 10-of-25 (40 percent) from the foul line in the second half, nearly shooting better from three-point range (38.5 percent).
The Tar Heels are going to struggle against a comparable opponent, particularly if they don't play well, if they can't knock down free throws. 
"You've got to be tough enough to step up and make shots," Williams said. "You've got to be tough enough to step up and make the dadgum thing or go play soccer."
The way the game is being officiated today, and the way UNC runs its offense, it's going to get to the foul line. The Tar Heels' offense is pretty good, but hardly a juggernaut. It's going to continue to click the longer McDonald can stay on the court, too.
The Tar Heels can't afford to leave points on the floor, so to speak, by not converting at the line. It's going to keep bad opponents in the game, and it's going to lead to potential disaster against elite teams. 
Paige is doing his part, certainly, averaging over 19.6 points per game this season so far. And he's seemingly taken every important free throw down the stretch for UNC lately (and he's made most of them). 
Someone else, though, needs to make a few too. McAdoo was 5-of-15. McDonald was coming back from injury, but he shot better from three (4-of-9) than he did from the foul line (3-of-8). 
"Those are free opportunities to get points with the clock stopped. You've got to take advantage of them. I know we miss a lot of them. It hurts when you're trying to make a run. We shouldn't have been in a position where free throws should determine this game in the first place," Paige said. "It doesn't help when, if you miss two free throws, it's basically like turning the ball over or giving the ball right back to them. It's frustrating to not take advantage of those opportunities."
---