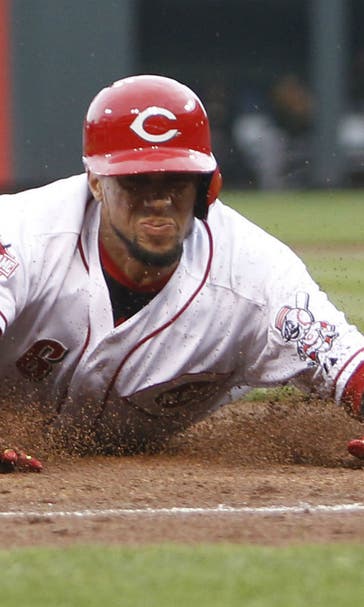 Will Reds' base-running be Cubs starter Lester's undoing?
April 13, 2015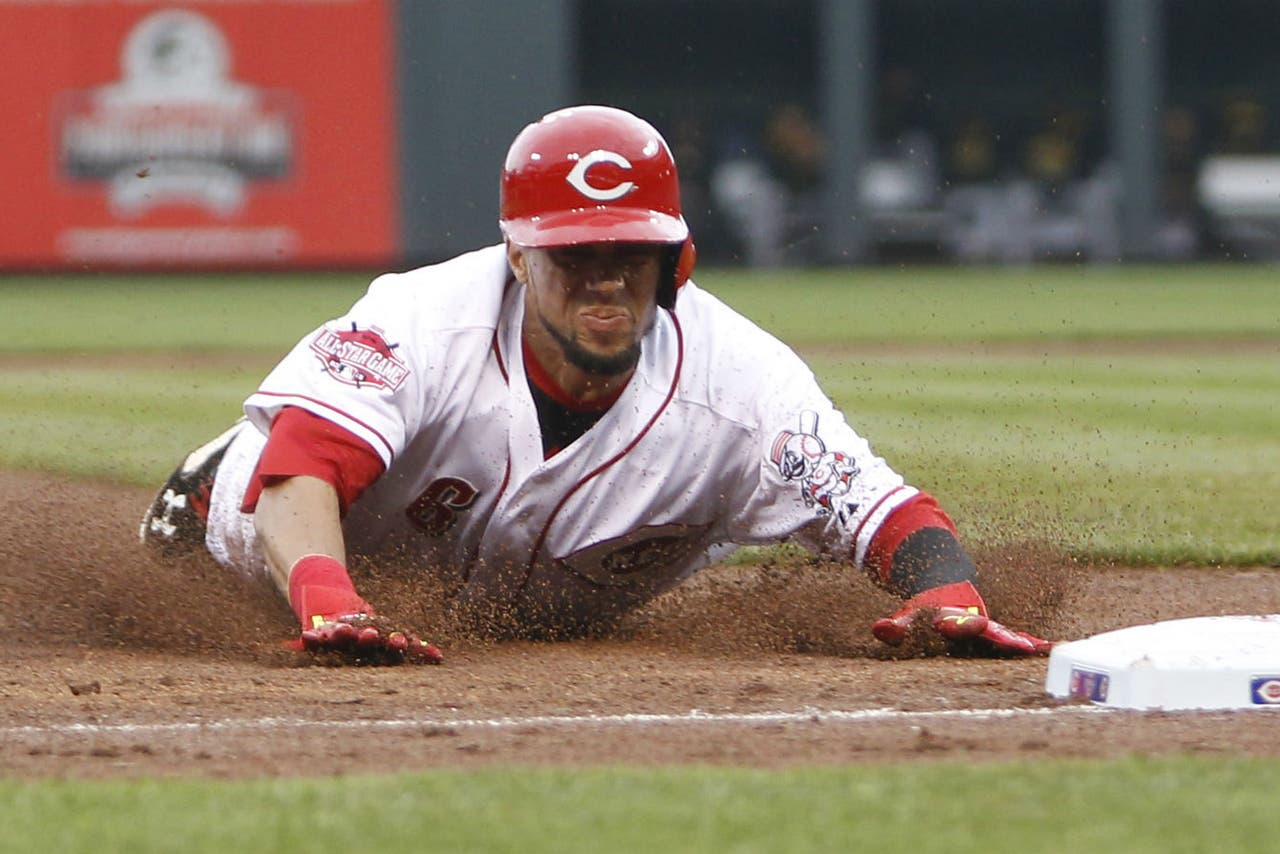 Jon Lester's first start with the Chicago Cubs didn't exactly go as planned, and he knows he needs to be better going forward.
Keeping Billy Hamilton and the Cincinnati Reds off the basepaths could prove crucial if he hopes to get on track.
Lester takes the mound opposite Mike Leake as the Cubs play the first of three against the Reds on Monday night at Wrigley Field.
After signing a six-year, $155 million deal this offseason, Lester was knocked around last Sunday in a 3-0 loss to St. Louis. The All-Star left-hander was tagged for three runs and eight hits over 4 1-3 innings, matching his shortest outing from all of last year.
"The biggest thing is getting that angle and keeping that angle throughout the game. It was there at times. I threw some cutters that weren't real good, real flat tonight. That can't happen," Lester told MLB's official website. "I'm looking forward to getting into a rhythm, getting into a flow with the season."
Lester will surely be looking to do a better job of slowing down baserunners after allowing three stolen bases in as many attempts. Lester hasn't thrown over to first base since April 30, 2013, a span of 60 starts and 399 2-3 innings.
He'll need to be especially careful against Hamilton, who's responsible for seven of the Reds' major league-leading 10 steals.
"I think the stolen bases on opening night got blown out of proportion a little bit," said Lester, who has never faced Cincinnati. "Billy's Billy. It's like Rickey Henderson. You can throw over there 100 times in a row, but the 101st time, he's going to steal second, and he's going to steal it. It is what it is. Hopefully, you get him out and don't have to worry about it."
Hamilton went 2 for 6 with his first homer Sunday, but it wasn't enough as the Reds fell 7-5 to St. Louis in 11 innings for their second consecutive defeat.
"It was a game that was there to win and we didn't get it done. You don't win championships when you let games like this get away," said manager Bryan Price, whose team is 2 for 27 with runners in scoring position over the last two games.
The Reds (4-2) will try to bounce back behind Leake, who allowed three runs, five hits and six walks over 5 2-3 innings against Pittsburgh on Wednesday in an extra-inning win. The right-hander has posted a 1.71 ERA in winning four consecutive starts against the Cubs.
Starlin Castro and Anthony Rizzo are a combined 5 for 30 against Leake since 2013, and Miguel Montero is 1 for 9 in their matchups.
Chicago (3-2) returns home seeking a third consecutive win after rallying to beat Colorado 6-5 on Sunday. Dexter Fowler capped a three-run ninth inning with a two-run homer to put the Cubs above .500 for the first time since they were 2-1 on April 4, 2013.
Rizzo is off to a slow start with two singles in his first 14 at-bats, but he's batting .349 with eight homers over a 12-game stretch against the Reds.
Hamilton hit .343 with eight extra-base hits, 12 RBIs and nine steals in 19 games against Chicago last season. However, Jay Bruce is 1 for his last 16 with 10 strikeouts against the Cubs.
Cincinnati had won 19 of 22 at Wrigley Field before scoring one run while getting swept Sept. 15-17.
---