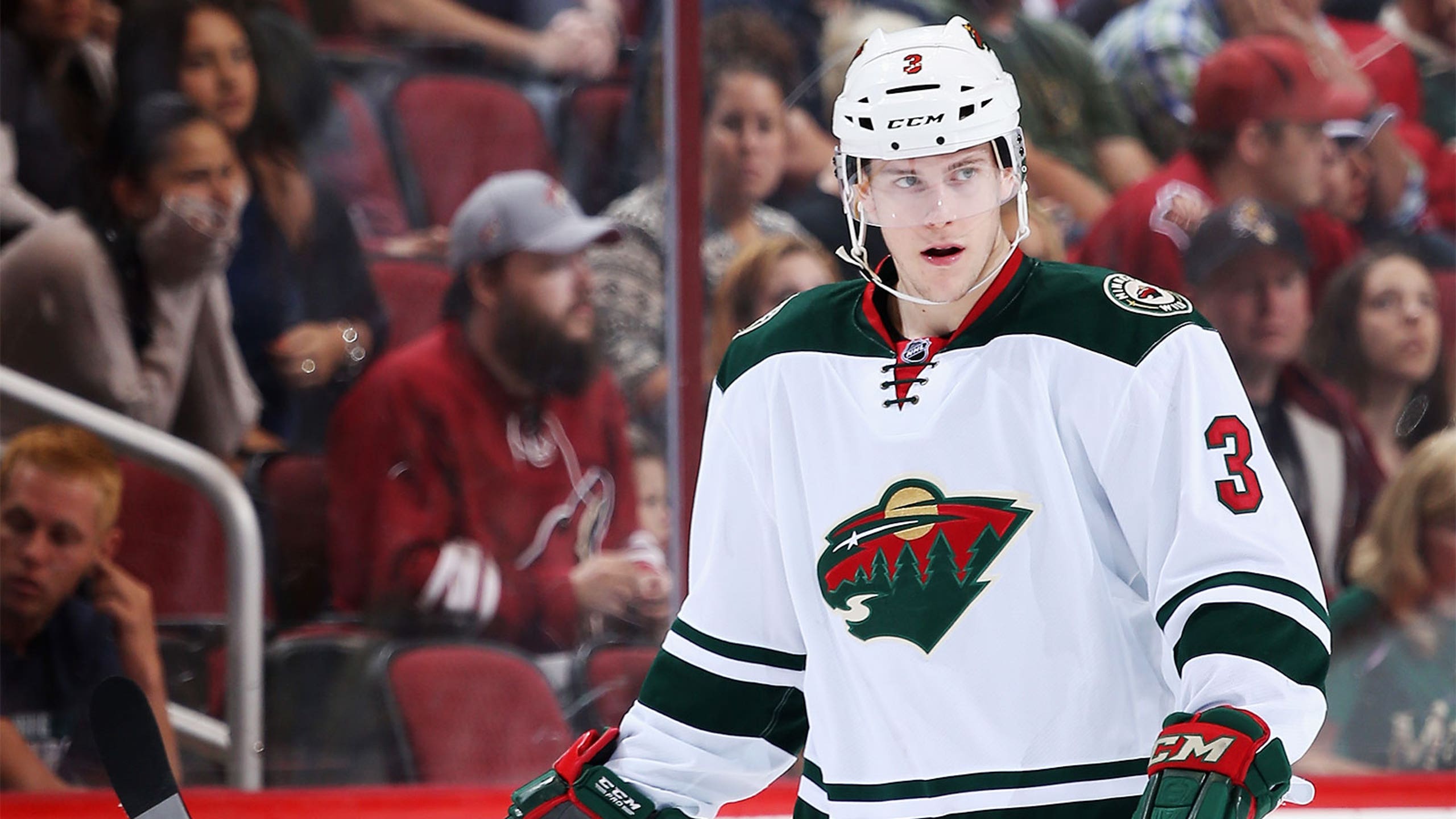 Wild lock up another key young player as Coyle gets 5-year extension
BY foxsports • October 22, 2014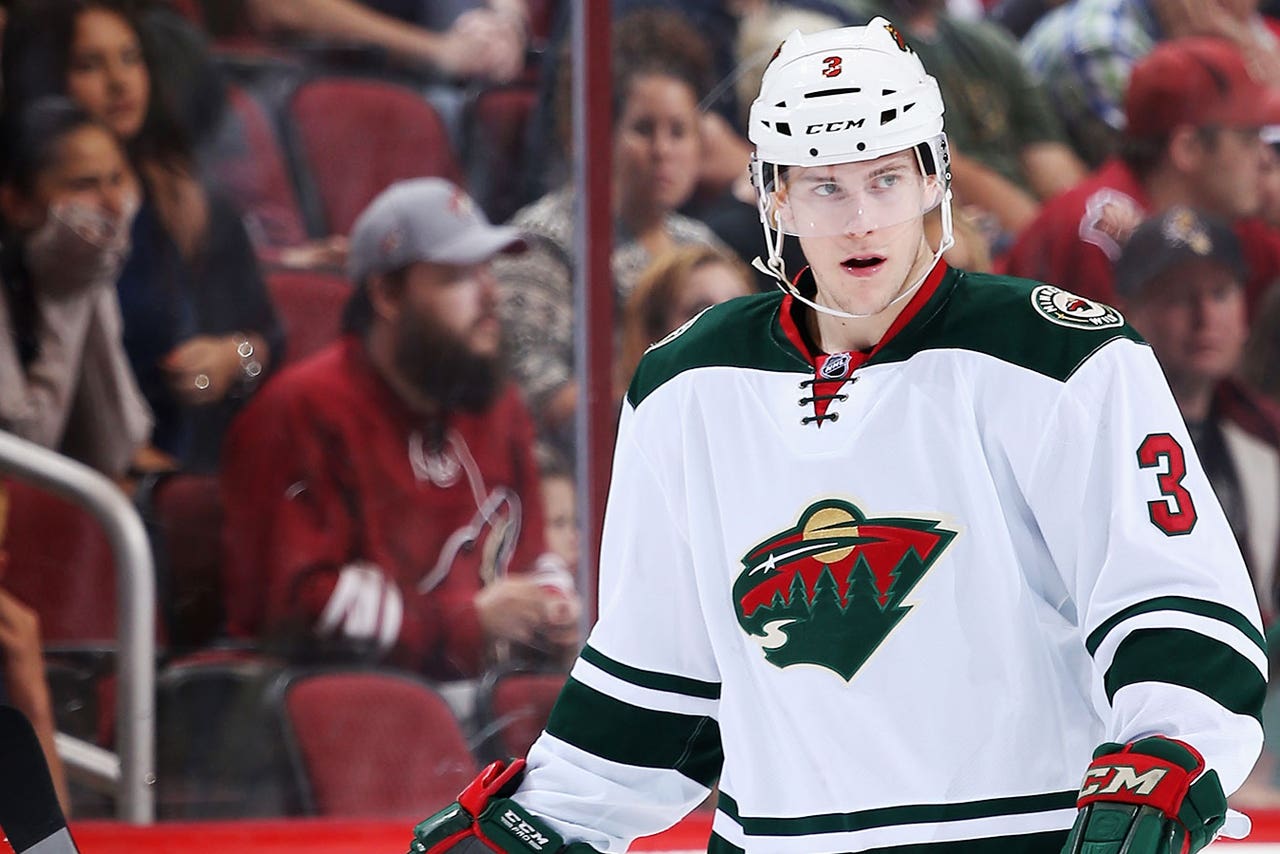 ST. PAUL, Minn. -- Another young building block of the Minnesota Wild's roster was secured for the future, as the team announced Wednesday it has inked up forward Charlie Coyle to a five-year contract extension.
The 22-year-old Coyle is part of a wave of young players that helped guide Minnesota to the playoffs last season. Another, defenseman Jonas Brodin, was signed to a six-year extension 10 days ago, a sign that the Wild are hoping to hang onto the young talent for as long as they can.
"I'm really excited just to move forward with this organization," Coyle said on a conference call Wednesday. "Just to have the young guys we have on our team, I think it's in everyone's mind that they want to move forward with each other. We want to keep this core group going."
Financial terms of the contract extension weren't released, but it will keep Coyle in a Wild sweater through the 2019-20 season. The Minnesota Star Tribune reported the contract is worth $16 million over the five years.
"Charlie's size, overall skill set, and character give him a chance to emerge as a top power forward in the game and we're happy he will be doing that in the State of Hockey for years to come," Wild general manager Chuck Fletcher said in a statement.
Coyle was acquired in a trade back in 2011 along with Devin Setoguchi and a first-round draft pick in a deal that sent Brent Burns and a second-round pick to the San Jose Sharks. Since debuting during the 2012-13 season, Coyle has scored 21 goals and added 25 assists in 111 games. In his first full year in the NHL last season he notched 12 goals along with 18 assists.
The contract extension for Coyle comes just four games into the Wild's season. There was no worry for Coyle, though, that it would have become a distraction if the deal wasn't done this soon.
"I was trying not to treat it as that. I knew this didn't have to get done right away," Coyle said. "Obviously I had the last year left in my contract. It's obviously in the back of your mind, but it wasn't a big deal at all. I really didn't let it affect me out on the ice. It is nice to have it done with and know that it's over with and I can just focus 100 percent now and not have to think about it at all."
The 21-year-old Brodin's six-year extension means he's under contract with the Wild through the 2020-21 season, and veterans Zach Parise and Ryan Suter both signed matching 13-year, $98 million contracts that will keep them in Minnesota through 2024-25.
Signing Coyle was the latest move by the Wild to help keep its core intact for the foreseeable future.
"We've got a good team in that locker room with the older guys and the vets that we have," Coyle said. "Our youngers guys, it's nice to go through this kind of stuff with them. . . . It was nice to see, and obviously it was nice to see Jonas here for another six years as well."
Coyle was asked Wednesday if he had any plans to spoil himself now that he's signed a more lucrative contract.
"I haven't even thought about that," Coyle said. "I tried not to think about this a lot. No plans at all or anything like that. Just doing the normal routine."
Follow Tyler Mason on Twitter
---