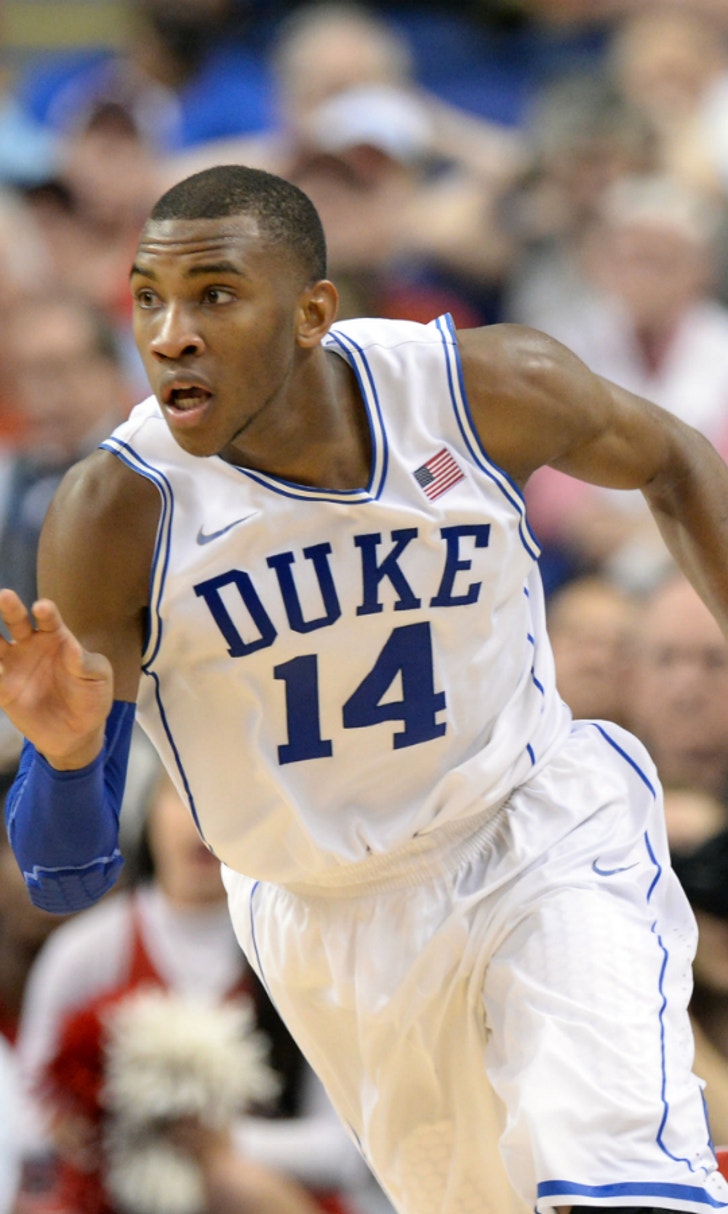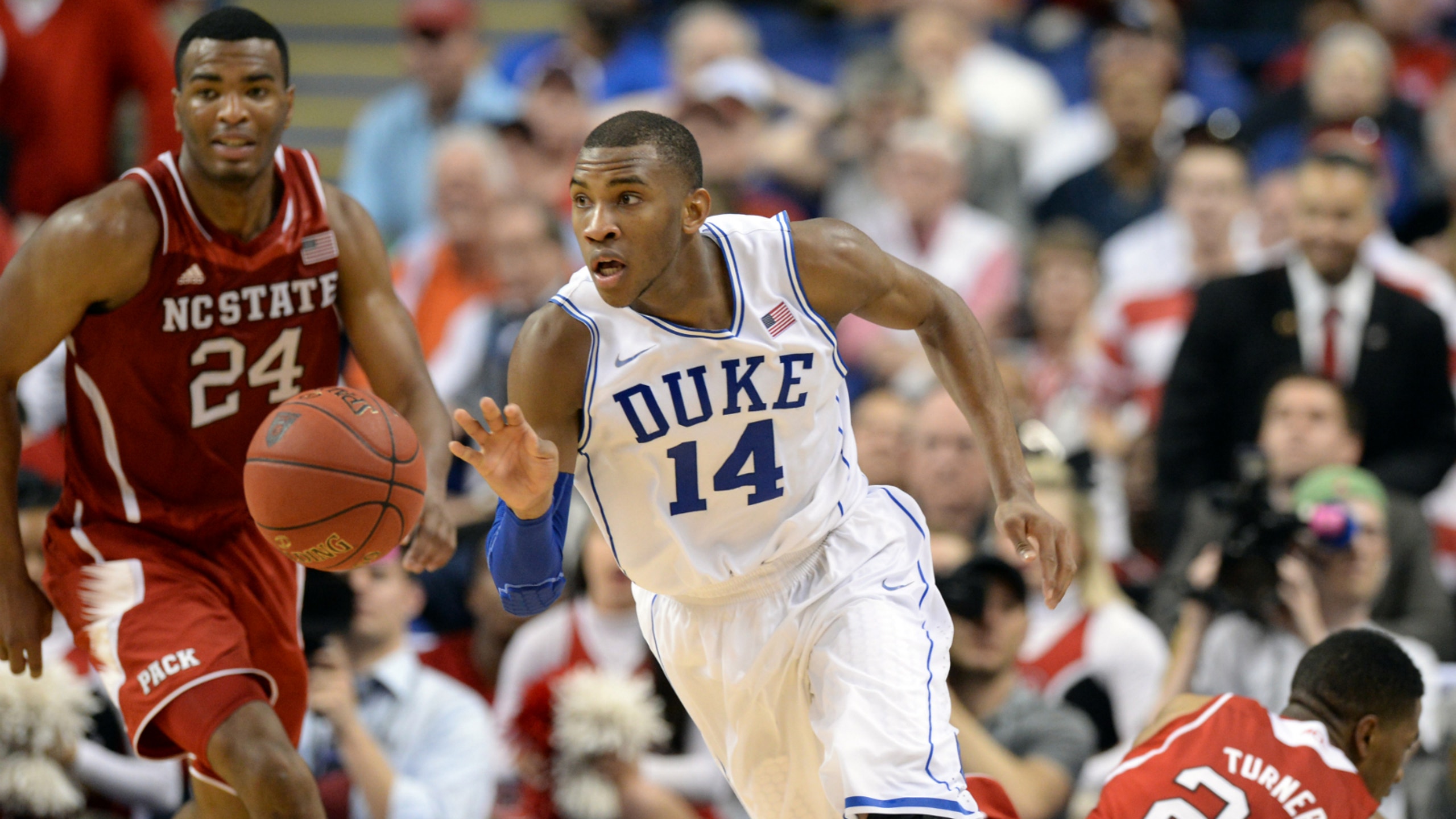 Who's ready to break out for each team in new-look ACC?
BY foxsports • October 24, 2014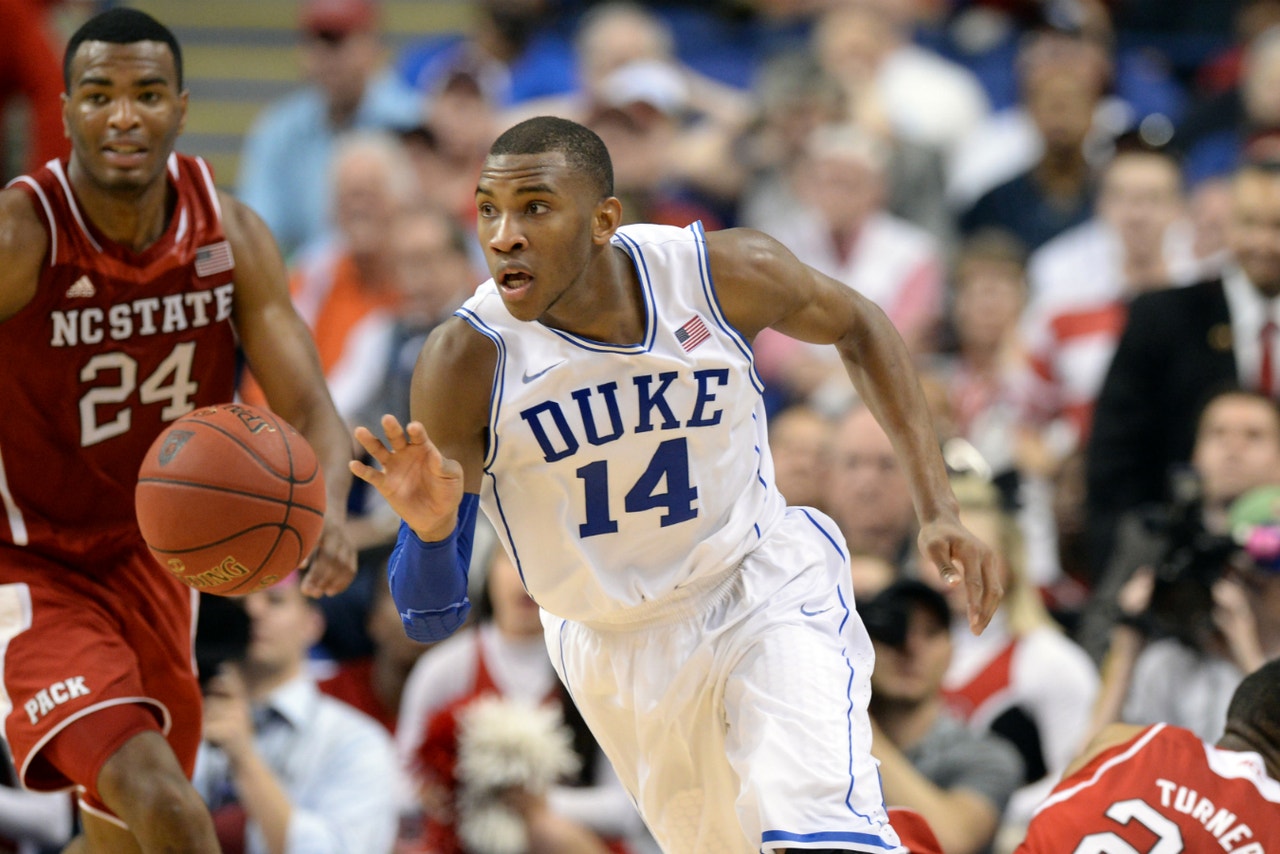 Somehow, it's almost time for the start of college basketball season. With ACC Basketball Media Day approaching next week, it's also time to start taking a look at how the league will take shape in 2014-15 with the addition of its newest member, Louisville.
Who are some of the potential breakout players from each team (the only caveat is no freshmen; there are just too many unknowns, and we at least have a sample size with returning players. Transfer players are eligible, though)?
BOSTON COLLEGE: Garland Owens
The now-sophomore guard had the highest rating in offensive efficiency on the team last year, per statistician Ken Pomeroy. But Owens' minutes weren't consistent. He generally produced well during the times he saw action, though -- 16 points in 19 minutes against Maryland was his highlight -- and he can slash and get to the basket, something Boston College could sorely use. At 6-foot-5, he's really more of a wing player, but he can still shoot three's and get rebounds. He averaged 3.7 points and 1.8 rebounds in 15.3 minutes in 2013-14.
CLEMSON: Jaron Blossomgame
Clemson will be without do-everything forward K.J. McDaniels this season, and someone is going to have to step up and replace his production in all areas. That someone could be Blossomgame, a 6-foot-7 sophomore forward who showed plenty of flashes last year, but could never quite put it all together. He averaged 4.9 points and 5.0 rebounds last year in 23.4 minutes, but often struggled shooting (39.5 percent). He can attack the basket and get some rim-rattling dunks, but he went from getting 14 and 14 on Duke to totaling just 11 points in the next three games. Clemson needs more consistency from him, or someone, on both ends.
DUKE: Rasheed Sulaimon
Now a junior, this is the 6-foot-5 guard's time. Sulaimon has had a bit of a roller-coaster ride of a career, breaking out as a freshman but hitting rough patches, then being a healthy scratch in games early last season due to kind of getting re-settled mentally. No one would question Sulaimon's talent, and he'll be surrounded this year by elite freshmen that can make plays too. There were times last year when Sulaimon tried to do too much (he averaged 9.9 points on 40.2 percent shooting, down from 11.6 his freshman year). Can he settle in and be a piece of the puzzle? If he can, it makes Duke that much more dangerous.
FLORIDA STATE: Montay Brandon
I mean, 6-foot-7 combo guards don't exactly grow on trees. He played point guard his freshman year, and has a pretty good handle. But he was much more comfortable on the wing where he could use his athleticism as a slasher and a defender. He averaged 7.7 points on 41.6 percent shooting to go with 4.9 rebounds, but he was turnover-prone at times and inconsistent, disappearing down the stretch and only hitting double figures once in FSU's final nine games after having a career night against UNC with 18. If he can provide a complement to leading scorer Aaron Thomas, FSU will be tougher to deal with than expected.
GEORGIA TECH: Charles Mitchell
The first transfer to make the list, Mitchell -- who played at Maryland his first two years -- will be a valuable addition to the Georgia Tech frontcourt. At 6-foot-8 and 269 pounds, he's certainly a big body. Georgia Tech will be missing 7-footer Daniel Mitchell down low, but they'll also need Mitchell to take a big leap. He averaged 18.8 minutes for Maryland last year, scoring 6.5 points and adding 6.5 rebounds. He did shoot 51.7 percent from the floor, but just 32.9 percent from the foul line and averaged just 0.5 blocks. Mitchell, though, should play a lot for the Jackets if he's able, and can certainly score and rebound.
LOUISVILLE: Wayne Blackshear
Almost every team lost an important player from last season, and Louisville was no exception, losing All-Everything point guard Russ Smith. Blackshear won't be replacing Smith, but the team needs to come together to replace his scoring, and Blackshear -- a now-senior 6-foot-5 wing -- should be primed for his best season. He has never averaged double figures in his Louisville career, and he saw his minutes drop slightly last year from 20.1 as a sophomore to 19.6 (though his points went up from 7.6 to 8.2). Blackshear shot 39.5 percent from beyond the arc, though, and with both Smith and sharpshooter Luke Hancock gone, there's plenty of shots left for him.
MIAMI: Angel Rodriguez
Miami has two -- count them -- TWO returning players from last year's squad. But last year's team wasn't very good, and there were a number of transfers sitting out the requisite year, including Kansas State point guard Angel Rodriguez. He averaged 11.4 points per game for the Wildcats back in the 2012-13 season to go with 5.2 assists. If he's anywhere close to as good as he was then, the Hurricanes are going to be a force at the top of the ACC. He has plenty of good players to get the ball to as well, so he may not score as much, but a valuable point guard is as important as anything, and he'll be a big-time addition to the ACC point guard collection.
NORTH CAROLINA: Brice Johnson
Between Johnson, a 6-foot-9 junior, and sophomore Kennedy Meeks, someone (or both of them) is going to have to break out and be a consistent post presence for the Tar Heels on both ends. Johnson bulked up in the offseason and knows he needs to improve his defense. But he's been instant offense for the Tar Heels throughout his career and especially last year, averaging 10.3 points in 19.4 minutes on 56.6 percent shooting to go with 6.1 rebounds and 1.3 blocks. Like many on this list, he needs to settle down and be a bit more consistent, but the Tar Heels need him to take that next step, and there's no reason why he shouldn't.
NC STATE: Trevor Lacey
Lacey was a pretty established name during his time at Alabama, but he never really broke onto the scene. But tales were told of Lacey dominating the rest of the team in practice last season as a scorer. The team can't replace T.J. Warren's scoring with one player, but Lacey will be a key cog. At Alabama, the 6-foot-3 junior averaged 11.3 points on 39.2 percent shooting to go with 3.8 rebounds, 3.2 assists and 1.4 steals. He'll be a nice injection of offense onto this roster that could be one of the higher scorers in the league.
NOTRE DAME: Demetrius Jackson
Senior guard Jerian Grant, returning this year from academic suspension, would have qualified, but he was already undoubtedly Notre Dame's best player last season. So it's sophomore Demetrius Jackson, who was the backup point guard last year as a freshman. He had a pretty nice season, playing 22.2 minutes a game and averaging 6.0 points and 1.8 assists on 42 percent shooting (41.7 percent from three, which is big for a team like Notre Dame that shoots a lot of them). He hit some rough patches when ACC play started, as freshmen tend to do, but the former McDonald's All-American is going to be a big key this year as senior point guard Eric Atkins has graduated.
PITTSBURGH: Durand Johnson
The junior wing man tore his ACL last season when he was having a pretty good year for the Panthers, and there were certainly times they could have used him. He played in 16 games, averaging 8.8 points and 3.0 rebounds in 19.8 minutes, shooting 40.5 percent from the floor (33.8 percent from three). He shot 37.9 percent from three as a freshman, though, and that should go up this year. All indications are that he's healthy and ready to go. And without Lamar Patterson as the do-everything man for Pitt, it's going to have to be a group effort to replace his production.
SYRACUSE: Michael Gbinije
Syracuse's team was just decimated by departures, as four of its five best players are gone. But Duke transfer Michael Gbinije could help replace some of the scoring that's gone. The 6-foot-7 wing didn't see a lot of minutes last year (14.6 a game), and he averaged just 3.4 points on 38 percent shooting (34.9 percent from three), but he got some valuable experience later in the year, playing double-digit minutes in 11 of Syracuse's final 12 games. And someone's got to score. Maybe it will be Gbinije, who was never shy about shooting when he was in the game.
VIRGINIA: Anthony Gill
This was a close one between he and fellow freshman from last year London Perrantes (the starting point guard), but Gill -- a 6-foot-8 sophomore forward -- is going to be replacing the production of the now-graduated Akil Mitchell, and he'll see a lot more minutes. Gill averaged 19.8 minutes and scored 8.6 a game last year, but he shot over 58 percent from the floor and really came on towards the end of the year, averaging 12.2 points in Virginia's last seven games and hitting double figures for six straight games at one point, five in the postseason.
VIRGINIA TECH: Adam Smith
There really aren't a lot of choices for the Hokies, who lost several players from last year's team that wasn't very good anyway. Buzz Williams is not going to have an easy time in his first season as head coach in Blacksburg, but there are some transfers waiting in the wings that could help. Smith, a 6-foot-1 junior transfer from UNC-Wilmington, dealt with multiple injuries last year and ultimately saw his season cut short after just 14 games. His first eight games as a Hokie were very good and he averaged 15 in that span when he was still healthy. He can also shoot 3's, and frankly the Hokies need all the offense they can get this year.
WAKE FOREST: Devin Thomas
Wake's junior big man was its second-leading scorer a year ago, but he still has progress yet to make. It feels like now is the time. He averaged 11.1 points and 7.5 rebounds to go with nearly a block a game, but he often struggled through foul trouble and turnover problems, sometimes even losing his cool on the court (which led to more of each). After losing three big men from last year's squad, this year's team under first-year head coach Danny Manning needs him to be an even-keeled veteran leader who can help carry this team. And he's more than capable, putting up some big games last year against good teams.
---