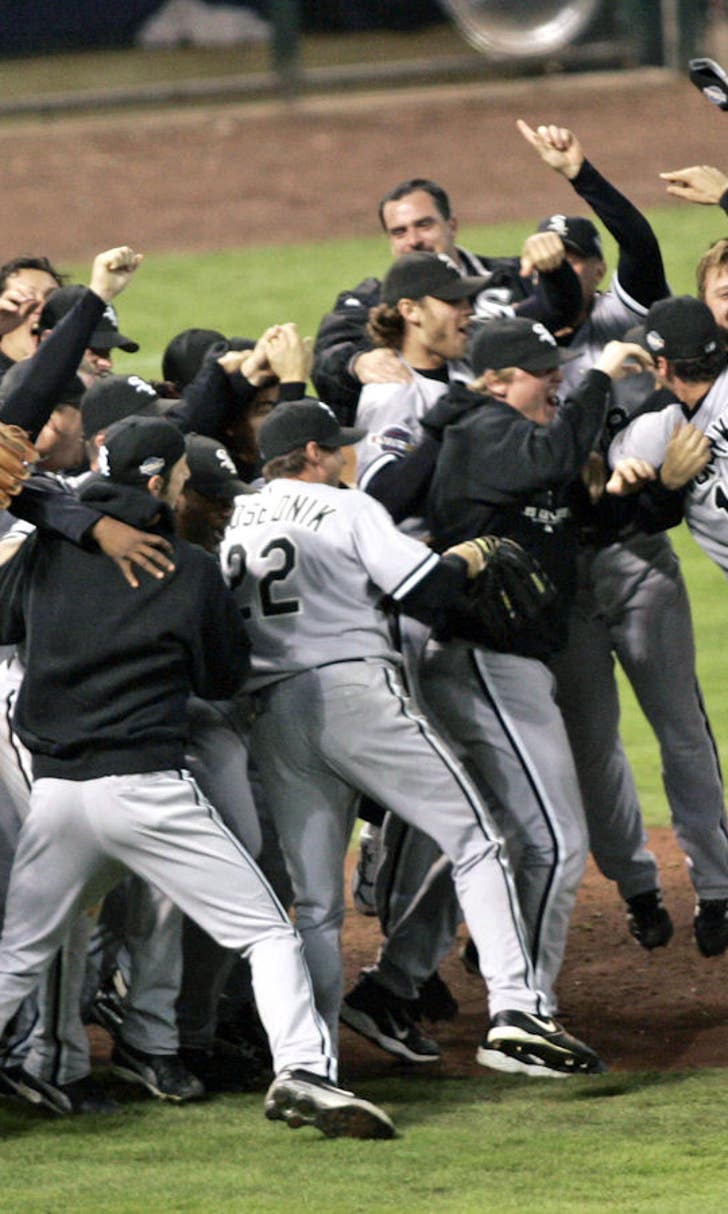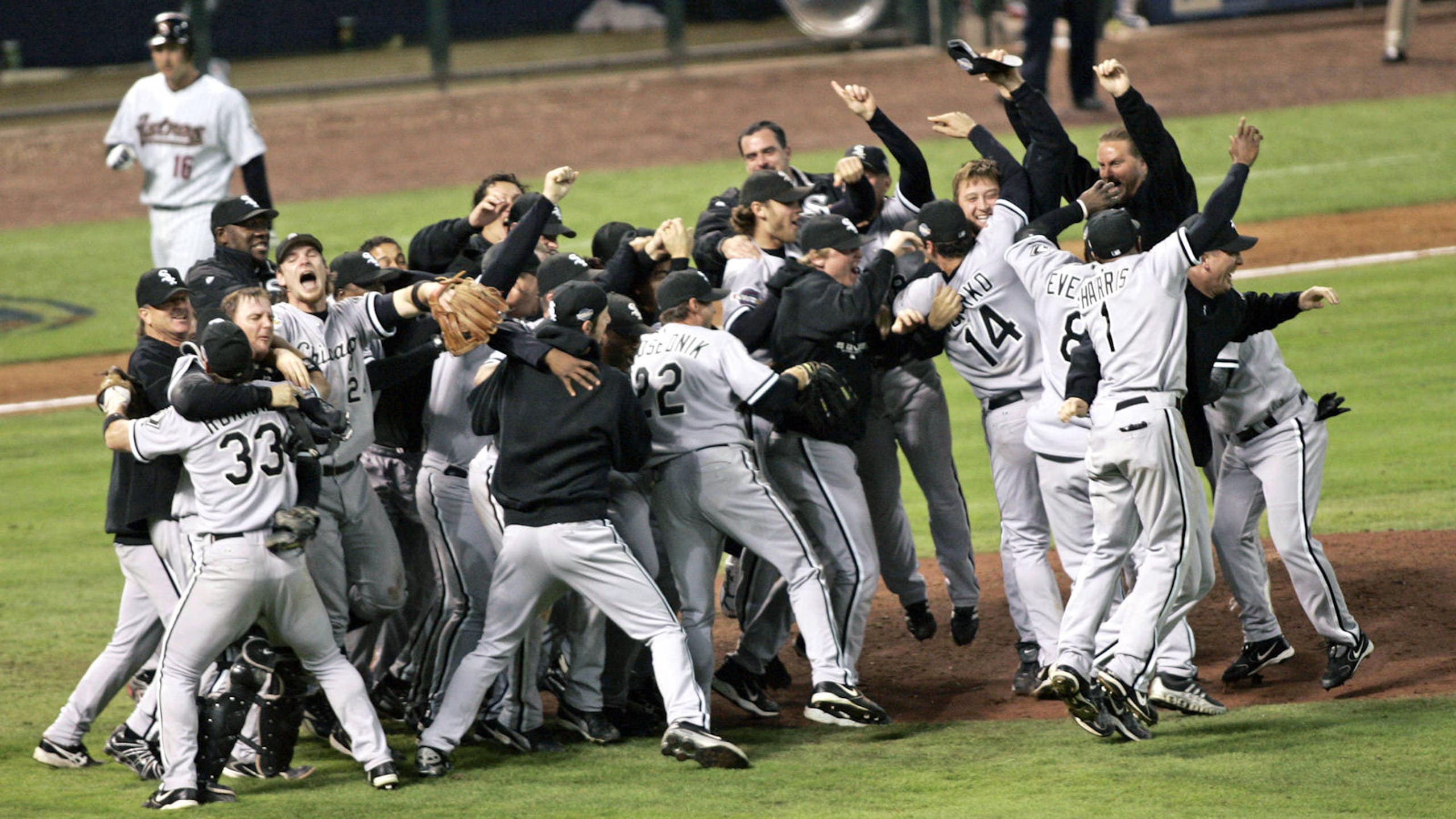 WhatIfSports User Interview: bjb2378
BY foxsports • June 9, 2016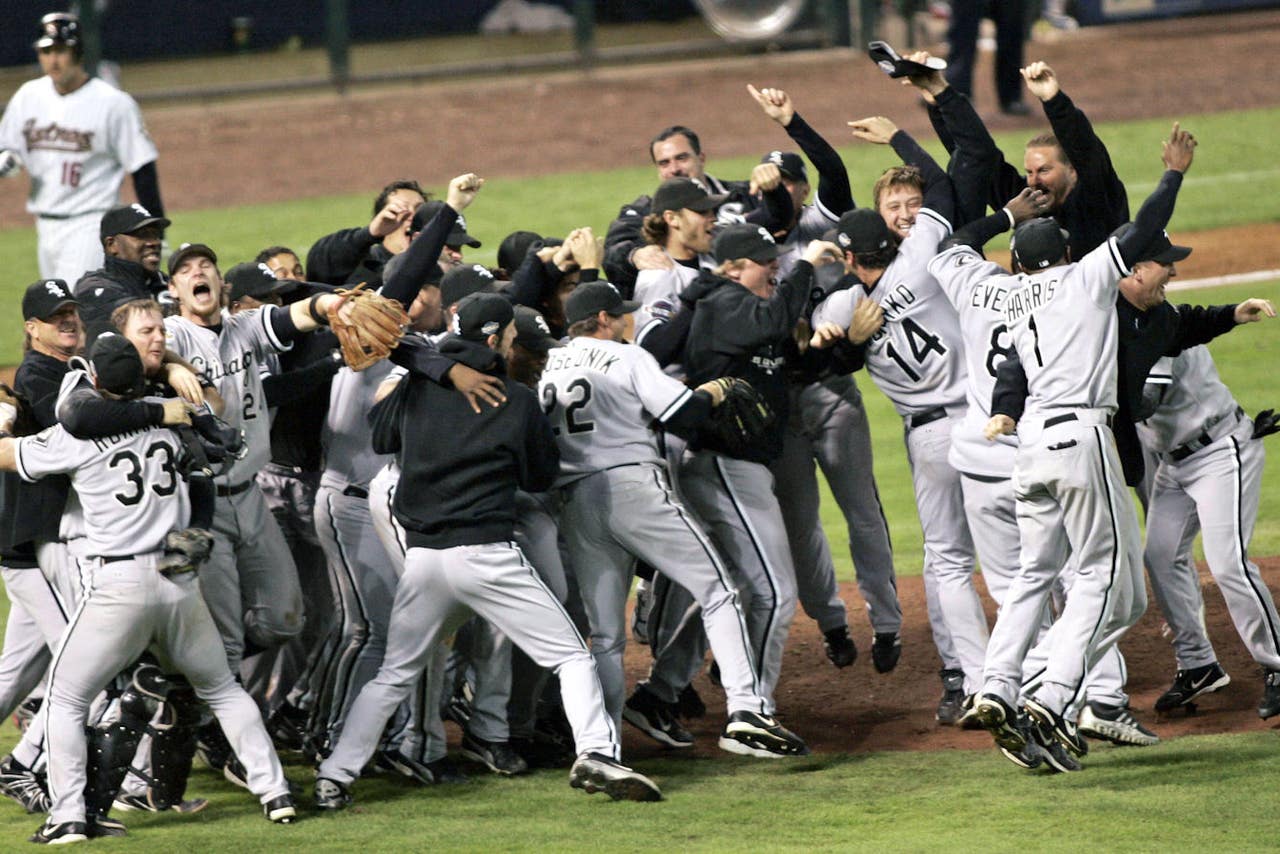 WhatIfSports.com recently caught up with bjb2378, who's an accomplished active coach in both Hardball Dynasty and Hoops Dynasty. Though retired, he's got an impressive track record in SimLeague Baseball to boot. In this interview, we mainly discuss HBD and bjb2378's sterling .607 career winning percentage. But he also shares advice for HD, where he's added five national championship trophies to the mantel.
WIS: Who is bjb2378?
bjb2378: I'm a way too close to 40 intellectual property attorney in Chicago, who is the father of two wonderful girls.
WIS: How did you find out about WhatIfSports.com?
bjb2378: Honestly, it has been so long, I forgot. But, it was definitely motivated by the void after fantasy baseball ended one year.
WIS: Which of our games have you played? Which do you prefer?
bjb2378: Over the last few years, it has been only Hoops Dynasty and Hardball Dynasty.  I strongly prefer the dynasty games and don't want my addiction to spread to other sports, so I haven't tried football or hockey yet.
My favorite game is DII Hoops Dynasty.  I think it requires the right amount of effort and provides for the most game to game strategy.
WIS: In addition to Hardball Dynasty, your WhatIfSports coaching career includes very successful stints in SimLeague Baseball (0.624 career winning percentage, 16 championships) and Hoops Dynasty (0.694 career winning percentage, 5 national championships, three active teams). In which order did you try the games? Did experience in one game help your transition to other games?
bjb2378: I went from SimLeague to Hardball to Hoops, and the progression definitely helped learn the next game.  I was skeptical of Hoops Dynasty at first, but I'm glad that I finally acquiesced.
WIS: What are some of your interests and hobbies?
bjb2378: Beyond work, family, and sleep (and WhatIf), I barely have time for much else.   But, if I do, I try to play basketball in the winter and beach volleyball in the summer.  I'm not very good at either, but it's fun to get out there.
WIS: Which five people, past or present, sit at your dream roundtable discussion?
bjb2378: When I received the request for this interview, I joked with my buddies that I hate this type of question because I am not any sort of intellectual who would value time with Abraham Lincoln or Socrates, or the type of avid sports fan that longs to spend a day with Michael Jordan.  I'd much rather spend time with my family and friends and enjoy their company.
Perhaps I would use the opportunity to have my children meet my grandparents who have now passed. 
WIS: Did you play any sports growing up?
bjb2378: Yes, I played many sports, none well.  I have probably played basketball more than anything, but also non-traditional sports such as wiffleball, swimming, and volleyball.
WIS: Who are your favorite all-time players?
bjb2378: Being a die-hard Chicagoan, any list starts with Michael Jordan.  And, being a White Sox fan, the members of the 2005 team have a special place for me too, especially guys like Mark Buehrle and Paul Konerko, who were with the team for a decade or more.  Finally, although I was too young to fully appreciate them, the 1985 Bears will always bring a smile to my face.
WIS: Do you have any sports-related items on your bucket list that you have not yet done?
bjb2378: Yep, I want to dunk.  That's not going to happen.
WIS: What is your favorite WIS moment?
bjb2378: I think my first World Series in Hardball and my first DII title in Hoops are a close #1/#2.  I remember waking up in the middle of the night to check both.  Sad really.
WIS: The El Paso Alpacas in the Riley world have never finished below .500 under your leadership and have won 30 division titles in 36 tries. How are you able to maintain such a high level of success with seemingly no rebuilds?
bjb2378: Thanks for the ego boost.  A couple high level thoughts at maintaining success in HBD.
Be flexible.  If every team is in a "rebuild" then sign some FAs to reasonable deals.  If teams are committed to winning this season, then hope your core is strong and focus on acquiring young talent.
Don't be sentimental. Yes, you drafted a guy #1 and he's been great for you, but that doesn't mean you shouldn't let him walk in FA.
Acquire assets -- any player who is likely to out-perform his contract is an asset.  That could be a FA signed to a great deal, a rookie, or a prospect.
Experience -- This is one that WIS probably doesn't like to hear, but I do have a significant leg up on novices because of my experience.  One big example is that I always have 0 advanced scouting because I generally can evaluate players without it.  Not perfectly, and not without mistakes, but I'd still rather have that extra money to spend.  There are also other little tricks that help with coach hiring, draft signings, player contracts, etc...
WIS: Is there any hope for teams in the AL West of the Hunter world not named the San Francisco Night Demons? In 36 seasons, you've won the division 34 times and have never finished with a record worse than 86-76. Do other teams even have a chance?
bjb2378: None.  They should all give up now.  All joking aside, that team does have some weaknesses now.  I have been unable to acquire the top line SP that I typically like in my teams and my farm system is a little weaker than I would like.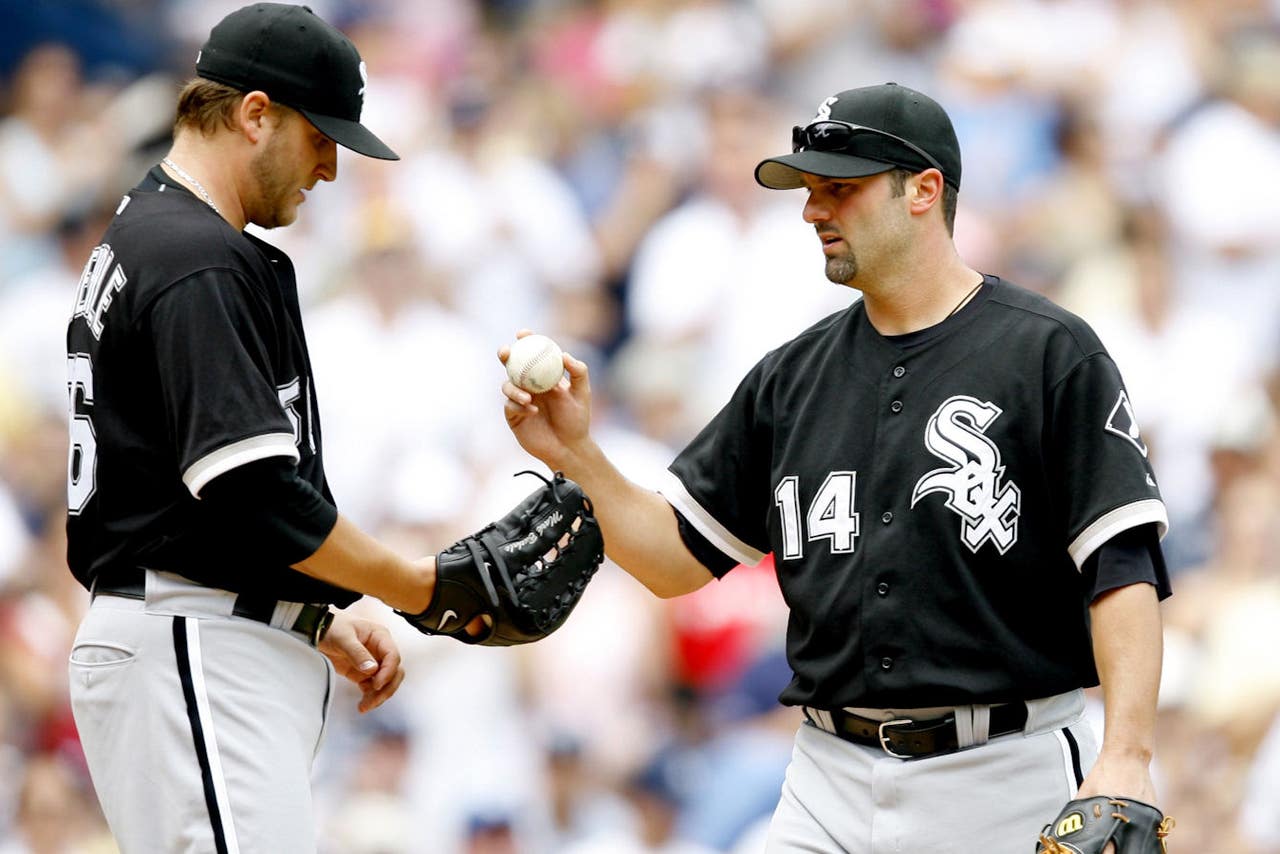 WIS: What is your strategy for allocating your budget?
bjb2378: I almost always budget 0 for advanced scouting and medical, and 20 for training.  With the new update and my late draft position, I have been generally punting on high school and college scouting too and focusing on international prospects instead.  We will see in a few years how that turns out.  I used to be able to turn the 30th pick into a platoon player or a relief pitcher.  So, I may have to venture into FA for those pieces now.
WIS: What do you believe are the most important individual player ratings for performance?
bjb2378: I always get this question from new users, and the answer is simple, there isn't one.  On the other hand, I tend to ignore speed because stolen base efficiency requires a speedy team without individual stolen base settings.
WIS: Do you have any favorite players from any of your HBD teams?
bjb2378: My HOF's in Riley and Hunter are some of my favorites.  The Felipe Bournigal/Pete Daly duo in Hunter was unhittable for several seasons.  And, some of those early Alpaca line-ups in Riley were stacked due in large part to the training bug. 
WIS: How much time do you spend on your Hardball Dynasty teams? How much do you think is necessary to be competitive
bjb2378: I check in quite frequently in the off-season and once or twice a day during the season.  That's all that I think that is necessary.  Obviously, during the draft or if you have active trade discussions, it helps to check in more often.
WIS: If you were to give one piece of advice to a new player in Hardball Dynasty, what would it be?
bjb2378: Look at the successful teams and how they construct their rosters and try to emulate them.  There is no one way to win and as long as the player is creating value (both offensive or defensive), you should get him on the field.
WIS: What is your favorite aspect of Hardball Dynasty?
bjb2378: The depth of the game.  It is fantastic that you can manage future seasons/assets via your farm system.  It adds a lot of strategy missing from other online games.
WIS: Least favorite?
bjb2378: I have a lot of pet peeves (coach hiring, FA signing, budget transfers), but obviously still really enjoy the game. 
WIS: What is one feature you want to see implemented in a future update?
bjb2378: I actually think the projected rating system should be changed.  Right now, users are typically disappointed when a player does not "live up to projections."  But, in reality, that projection was way off.  Instead, I would love to see something more akin to the Hoops system where there is high, average, and low improvement in categories. 
WIS: If you were to give one piece of advice to a new player in Hoops Dynasty, what would it be?
bjb2378: At least at DII and DIII, make sure that every player that you recruit serves a purpose on your team.  A player that is good in most categories is not as valuable as a player that is great in certain categories and used correctly.
Also, don't be afraid to take a walk on or two rather than sign a mediocre player.
WIS: What is your favorite aspect of Hoops Dynasty?
bjb2378: As I mentioned, I really like the game to game strategy.  Whether the changes make a difference in the outcome is a different question.
WIS: Least favorite?
bjb2378: That every year there are at least half a dozen or more near perfect DI recruits.  It really takes the strategy out of the game if both teams have near perfect rosters.  At DII, teams have strengths and flaws, which makes the game planning interesting.
Also, coach hiring - trying to get hired at one of the big time programs is near impossible.
WIS: Who are the users you respect and/or enjoy the most?
bjb2378: So, I roped my dad into the game (djbradford), who I respect greatly.   And I also convinced a few of my buddies to join (victorzhao, pete0713, shucky, carrollg), but I am not sure that I respect them...And, shafty is an encyclopedia of all things HD.
Also, the longtime owners in Hunter and Riley deserve shoutouts.  A few to call out specifically include Jahu43 for saving Hunter from the brink of extinction and gary28mohr and byers61 for sticking around the AL South in Riley despite the Alpacas' continued success.
I'd also like to give a shout out to the longtime owners in the CCAA in Tark, including TrentonJoe, poncho0091, apk4senate, and yaklyn68.
WIS: If you were in one of our games, what sport would you play, at what position, and what would you be rated?
bjb2378: If there was a league of DIII walk-ons in Hoops Dynasty, I would be a walk-on to one of those teams.
WIS: Thanks to bjb2378 for sharing with the Hardball and Hoops Dynasty communities!
View the WhatIfSports User Interview archive.
---