College Football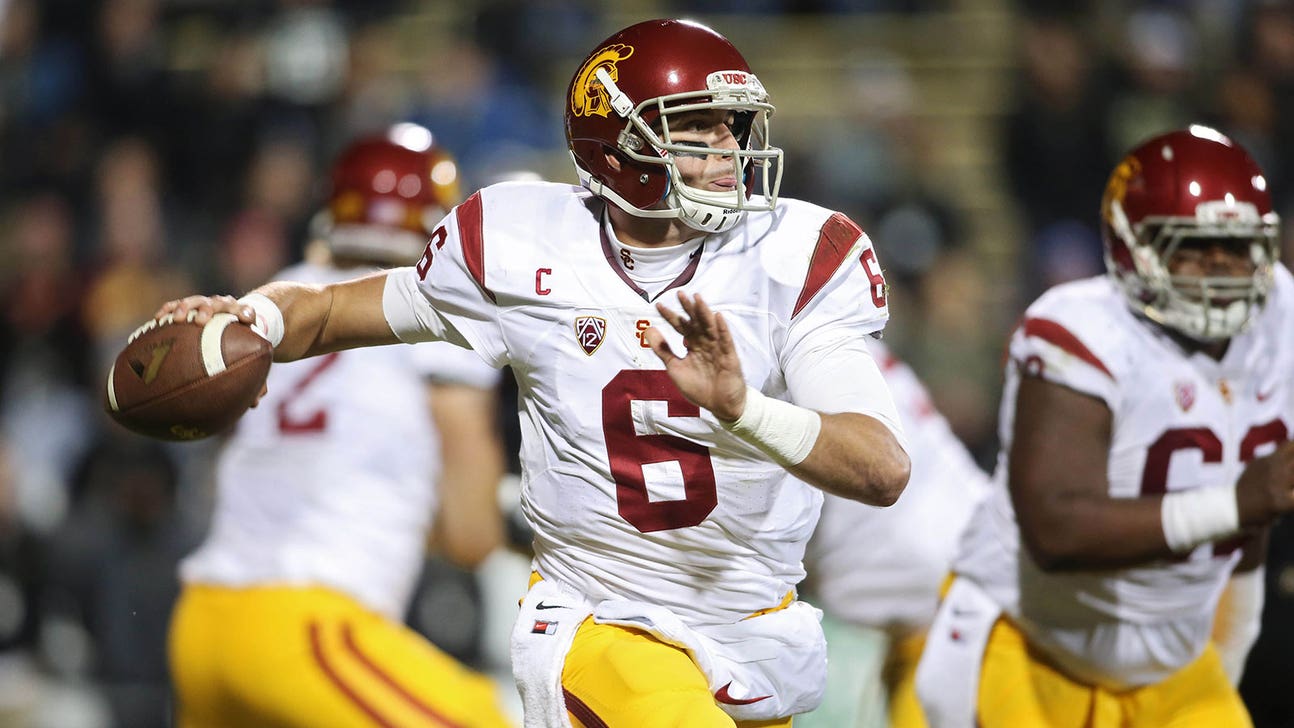 College Football
Week 12 DraftKings Preview
Updated
Mar. 4, 2020 7:28 p.m. ET

It's Thursday, and you know what that means: It's time for the Outkick the Coverage, Week 8 DraftKings college football preview!
We're coming off a banner week, in which we were flying high last Saturday... right up until a few minutes after kickoff, when both our starting quarterbacks (Trevone Boykin and Connor Cook) went down with injuries. Not only were those injuries crushing to Boykin and Cook's respective teams, but also devastating to all the creeps like me, watching at home, who had them in our DraftKings lineup. Seriously, why doesn't anyone think of us Daily Fantasy players anymore? What did we do to deserve this?  
Either way, we're ready to move on... and not only move on, but get filthy, stinking rich.  
Here are this week's picks:
Quarterbacks:
Cody Kessler, USC ($7,200)
The biggest variable at play here actually has nothing to do with Kessler at all, but instead his opponent: Coming off their biggest win of the season, in an early kickoff, is there any chance that Oregon comes out a little flat?
I think so.
I also think that USC comes out fired up. As crazy as it sounds, the Trojans control their own destiny in the Pac-12 South title race, and coming off a Friday night game against Colorado, they had an extra day to prepare for this one too.
Add in the fact that a 12:30 local time kickoff should neutralize the loud, home-field advantage at Autzen Stadium somewhat, and it seems like everything is coming up Trojans in this one.
So draft Kessle--wait, a second, I forgot to mention how lousy Oregon's pass defense is! And how they've given up the third most yards in all of college football this year, including over 300 to Kevin Hogan last week!
What was I thinking? Good lord, everything really is coming up USC!
Seriously go draft Kessler now, before DraftKings realizes terrible mistake they've made, and raise the price on Kessler.
David Blough, Purdue ($4,800)
And of course, right after I make a brilliant selection in Kessler, I go out and draft Purdue's David Blough as my other quarterback this week. Really smooth move, I know. Might as well just burn my money, right?
Well, not exactly.
That's because as lousy as Purdue has been all year, Blough has actually been a sneaky good DraftKings play, and really does have everything you want from a Daily Fantasy quarterback. He throws the ball a lot (40+ passes in each of the Boilermakers' last three games) and is going against an Iowa pass defense which is good, but not great. The Hawkeyes gave up 300 yards to Minnesota through the air last week... and last time I checked, the Golden Gophers pass attack doesn't exactly resemble the 2008 Patriots.
Oh, and one more thing: Isn't there at least a tiny possibility that the Hawkeyes could be looking ahead here? With the holiday coming, and a short week before they play Nebraska, this feels like a spot where the Hawkeyes could get tripped up a little.  
I'm not saying they'll lose. But it could be a big day for Blough, and for you, if you add him to your DraftKings lineup.
Running back:
Royce Freeman, Oregon ($7,500)
Yes, I already know what you're thinking. It's something to the effect of, "Dude, didn't you just spend six paragraphs talking about how the Ducks could come out flat against USC? What's wrong with you? Make up your damn mind."
First of all, no need for that kind of language here. This is a family-oriented website.
Second of all, while I think the Ducks' defense could come out flat, their offense has been firing on all cylinders since Vernon Adams got healthy a few weeks ago. Heck, the simple threat of Adams running the ball has brought a whole new dimension to Freeman's game, as he's now run for 100 or more yards in six straight, and has averaged at least five yards per carry in every game since the Ducks faced Michigan State's tough run defense in Week 2.
Speaking of tough run defenses, there's USC, and... wait a second. Are we sure USC's run defense is actually that good?
While the stats say "yes" dig a little deeper and the answer is "umm, we're not sure." Yes the Trojans rank 28th in the country in that category, they have also only faced three teams which rank in the Top 25 nationally in rushing (Stanford, Notre Dame and Arizona). And two of those three teams absolutely blistered USC on the ground, as the Cardinal and Irish combined to average almost 200 yards rushing against USC.  
I'm not sure if Oregon will win here.
But I do think it's a big day for Freeman.
Kenneth Farrow, Houston ($6,400)
I can't lie, this one is a little emotional for me.
You see, I grew up in Connecticut and went to UConn, and some of my oldest memories as a child are of my grandfather bouncing me on his knee, as we listened to our Huskies play long-hated rival Houston on the radio.
Ok, ok, so maybe that never happened. Maybe UConn and Houston have never played before this weekend. But that's not really the point. What the point is, is that my Huskies appear to be getting Houston at the best possible time, with starting quarterback Greg Ward Jr. potentially sidelined with an injury.
And with Ward Jr. potentially sidelined, it also means a huge day for running back Kenneth Farrow.
Look, Farrow has already been really good this season (four 100+ yard rushing games, and seven touchdowns on the ground in Houston's last four games) and should only be better with Ward Jr. potentially on the sidelines.
Add in the fact that Connecticut's iffy, late-November weather could lead Houston to take a more ground-based approach as it is, and it means a huge afternoon for Houston's run game.
Wide receivers:
Michael Thomas, Ohio State ($5,000)
Here is a look at Thomas' stats from Ohio State's last four games.
Penn State: Three catches, 34 yards, one touchdown
Rutgers: Five catches, 103 yards, one touchdown
Minnesota: Four catches, 39 yards, one touchdown
Illinois: Six catches, 76 yards, one touchdown.
Notice anything there?
No, I'm not talking about how awful Ohio State's schedule is. What I am talking about is how Thomas' numbers seem to spike whenever J.T. Barrett starts at quarterback.
He is clearly Barrett's favorite target, and he appears to be in for a big game Saturday against Michigan State.
Speaking of Michigan State...
MacGarrett Kings Jr., Michigan State ($4,100)
Let's give a shout out to the Spartans' coaching staff for figuring something out in the last few weeks, that I figured out in Week 2: It's probably not a good idea to target Aaron Burbridge on every single pass play, in every single game. Defenses may in fact, figure that out.
Crazy, I know. So bravo to the Michigan State offensive coaching staff, who finally seems to be featuring someone other than Burbridge the last few weeks. Really spectacular work by you fellas.
Speaking of "someone other than Burbridge" that guy is actually Kings Jr., who has 15 catches and three touchdowns in the last three weeks.
Now, am I a little hesitant to add any Michigan State wide receiver to my lineup with Connor Cook hurt, and Vegas listing the Buckeyes' as a two touchdown favorite? Sure I am.
At the same time, if the Spartans fall down early (which they will), it will only force them to pass the ball more, which should lead to some easy catches for Kings Jr.
Look, I personally think Michigan State gets blown out Saturday.
But that will only be good news if you have Kings Jr. in your lineup.
Cayleb Jones, Arizona ($4,300)
Let's be honest: Trying to project what Arizona's football team is going to look like week to week is a like to figure out when Nick Saban is going to blow up at the media. You know at some point, something big is going to happen. You just have no idea when.
But while the Wildcats have been wildly inconsistent this year, Jones has been one of the few stable spots in their offense. He's had at least five catches in three of Arizona's last four games, with three touchdowns over that stretch well.
Frankly, I have no idea what I'm getting from Rich Rodriguez's club week to week. But I do know that Jones is darn good, darn consistent, and will be in my lineup Saturday.
FLEX:
DeMarcus Ayers, Houston ($6,100)
Am I a little concerned about Ayers production, with Ward Jr. potentially sidelined for Houston?
Well, I was, until I remembered that Ayers had a season-high 13 catches last week, even with backup Kyle Potsma in for most of the game.
Regardless of who plays at quarterback, Ayers will have plenty of production.
Deon Cain, Clemson ($4,500)
Clemson's offense is going to score, and right now Cain is the most consistent receiver on that offense.
As the last selection on your roster, he's a steal at $4,500.
Aaron Torres is a contributor to Outkick the Coverage and FOXSports.com. Follow him on Twitter @Aaron_Torres, Facebook or e-mail at ATorres00@gmail.com.
---
---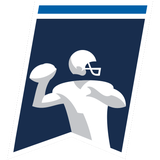 Get more from College Football
Follow your favorites to get information about games, news and more
---