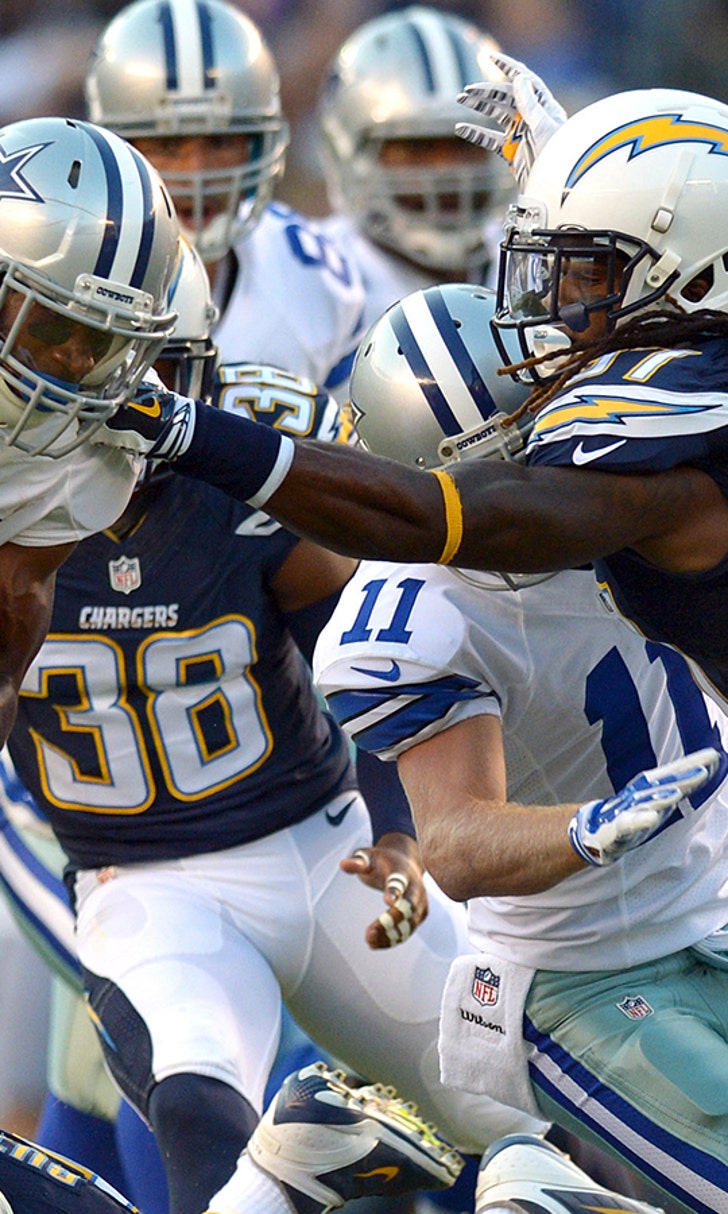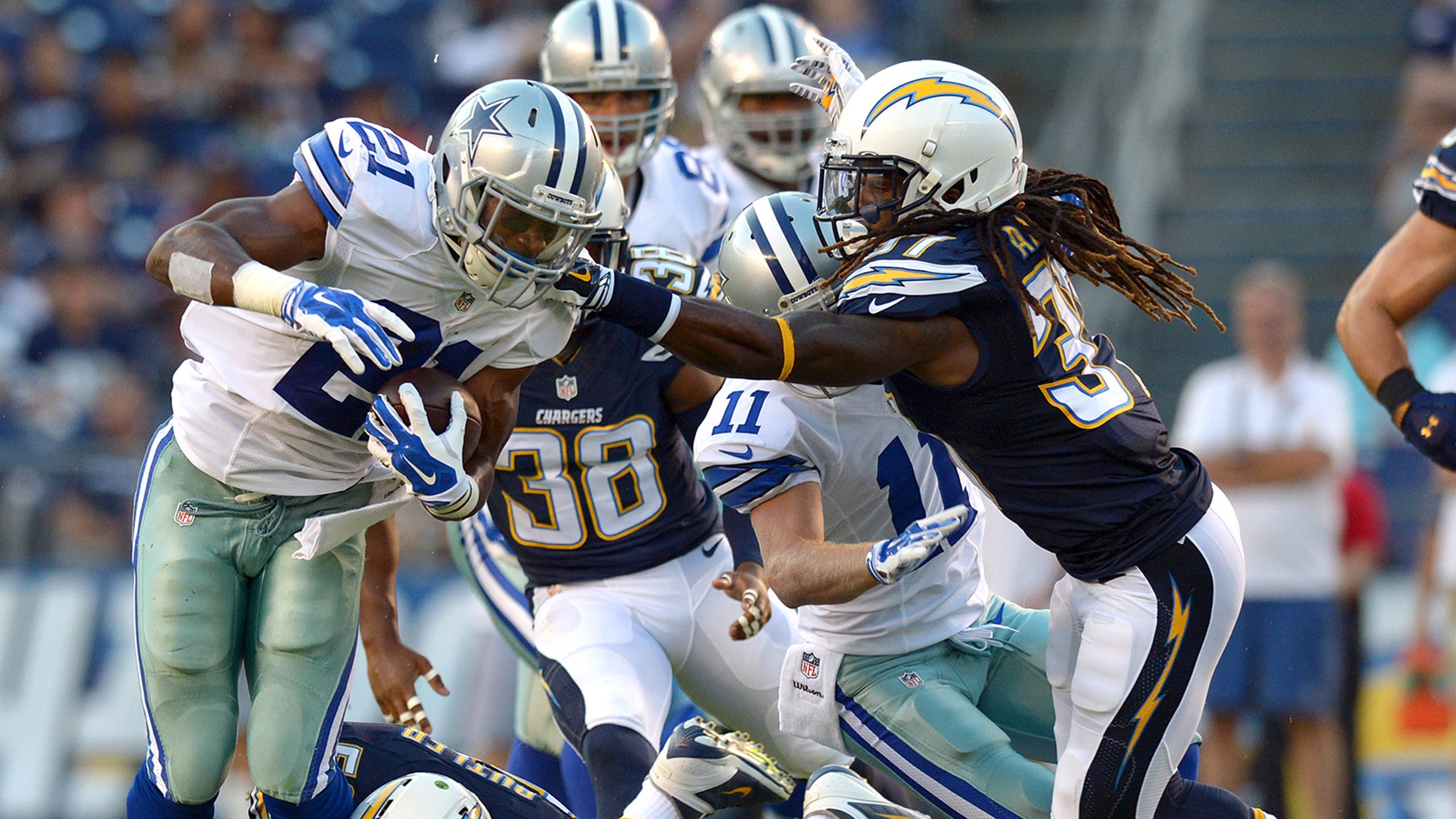 Weeden gets on former OSU teammate Randle after first-quarter run
BY foxsports • August 9, 2014
SAN DIEGO -- Joseph Randle rushed 13 times for 50 yards in Thursday night's preseason opener. The second-year back totaled 50 or more yards only twice during his rookie season with the Dallas Cowboys.
But walking to the team bus outside of Qualcomm Stadium on Thursday, Randle said getting in the huddle with former Oklahoma State teammate Brandon Weeden was the highlight of his night.
"Overall, I thought he was really good," said Weeden, the Cowboys starting quarterback in their preseason opener. "I thought he did some good things on special teams. Joe's a player. I've always been a big fan since he's been at Oklahoma State."
With DeMarco Murray and Lance Dunbar sitting out the 27-7 Cowboys loss to the Chargers, Randle saw an increased workload, playing the majority of the first half on offense and special teams.
"It was good to see Joseph get those opportunities," Cowboys coach Jason Garrett said. "He's really done an excellent job since the start of training camp. He's grown a lot since he's been with us. I thought he was decisive running the football, putting his foot in the ground and getting up the field.
"It looks like he saw the field well, saw the holes, saw the soft spots and got north and south. I thought he had a real good night. I think he made a tackle on special teams as well. I think you're seeing him grow and mature right before our eyes."
On the last play of the first quarter, Dallas was in a second-and-3 situation when Weeden handed to last year's fifth-round pick. Instead of going straight ahead, Randle danced and lost three yards. Having played with Randle in college, Weeden knew it was time to share some advice.
"I said, 'Get up in there. Run north, south and get a first down,'" Weeden recalled. "I've been around Joe for a while now. We're on the same page. We communicate well."
When Murray was injured last season, Randle got a chance to start twice. If something was to happen to Murray this season, Randle could again see a large workload.
"I think I did good," Randle said. "I fit the ball where it was supposed to fit and I was trying to take advantage of my opportunities. I'm just going to keep working and trying to improve on what happened tonight."
---