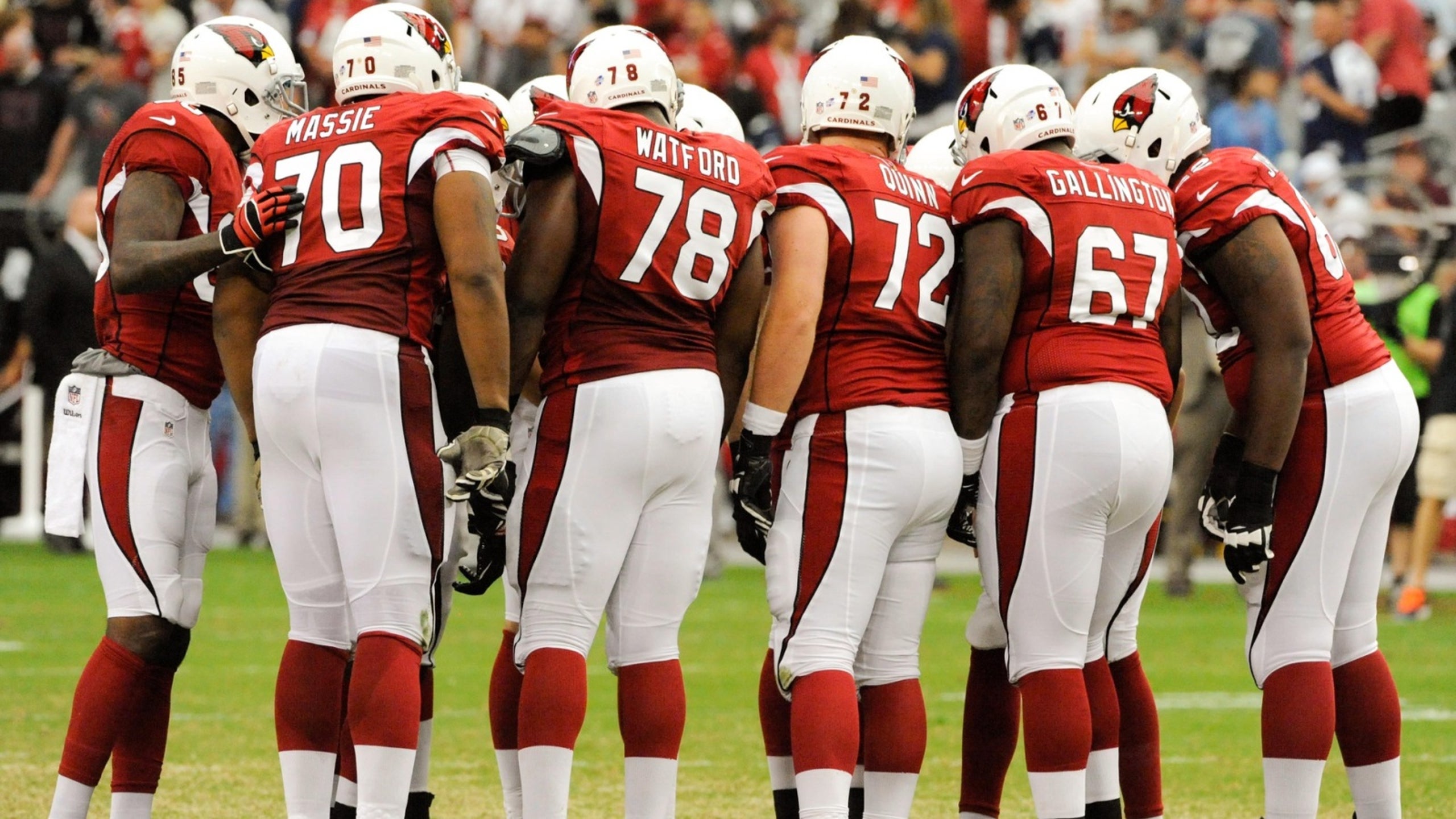 Watford's big opportunity almost here
BY foxsports • August 7, 2014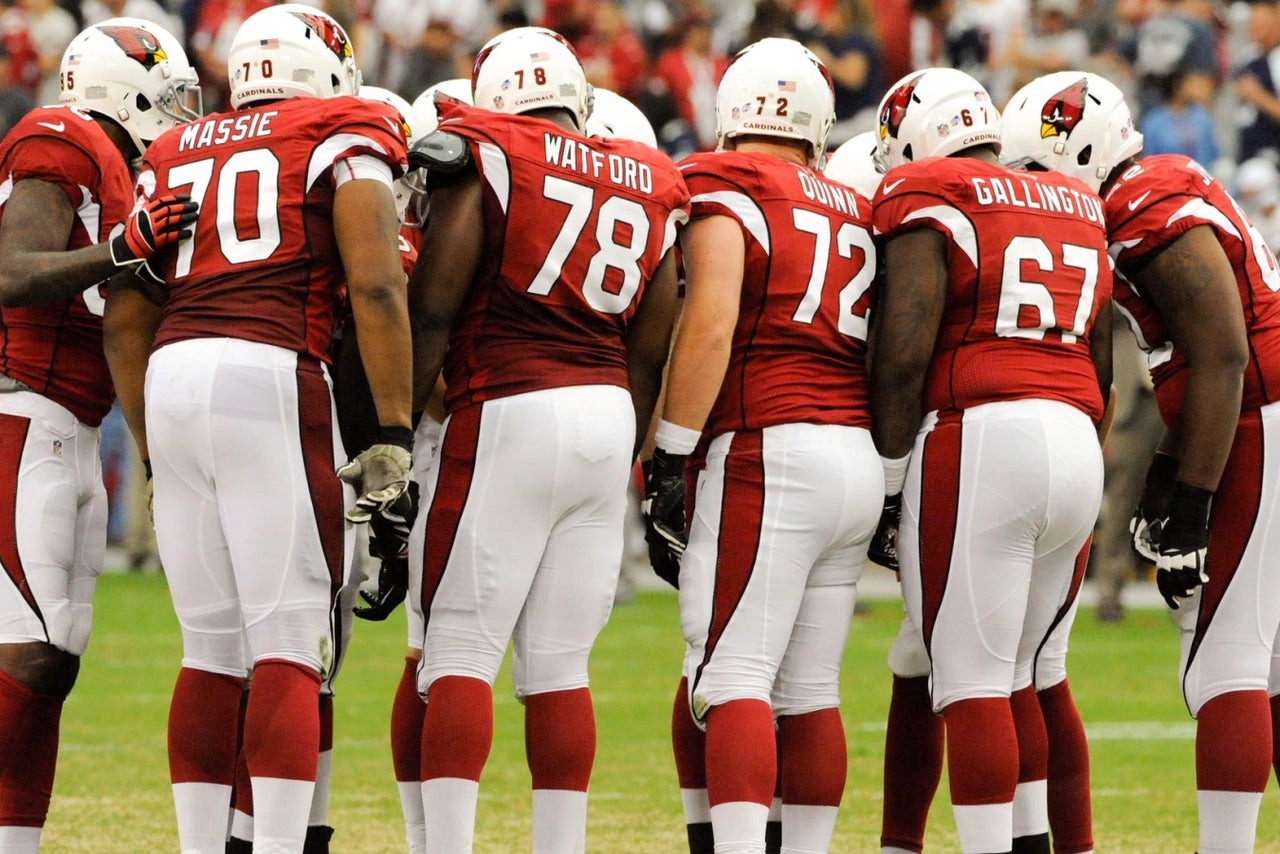 GLENDALE, Ariz. -- Bruce Arians was asked this week what guard Earl Watford needs to do to take the next step into the Cardinals' starting lineup.
"Just get an opportunity. He's had four really good days," Arians said. "He keeps getting better and better."
Opportunity will come for Watford on Saturday when the offensive starters aren't expected to play more than 15 plays against the Houston Texans in the preseason opener -- maybe less if they sustain a good drive.
In assessing his own play, Watford admits "I'm still making some mistakes. We're human, but mentally I'm doing well and I'm competing physically."
Watford insists he is intimately familiar with the playbook and what he's supposed to do. He also dismisses the notion that coming from a small, FCS school (James Madison) made his transition to the NFL harder.
"That's overblown," he said. "Think about how many guys from FCS or lower are playing in the NFL. It's a lot of guys. 
"Everyone deals with (the transition) in their own way; it's easier for some harder for others. But it depends on the individual, not what school they went to. It's a jump for everyone."
So what is the genesis of his mistakes?
"I think everyone that enters the NFL is ready for it physically but mentally you get hit with so much stuff at once and you've got to react to it," he said. "It's mostly technique. I'm not struggling with any plays or anything like that but when it's live bullets you've got to be quick."
Watford got all the first teams reps at left guard on Tuesday when Jonathan Cooper sat out with a sore knee. He is expected to play both sides in the Cardinals' rotation, but his best chance of cracking the starting lineup is at right guard where incumbent Paul Fanaika, an ASU product, is currently No. 1 on the depth chart.
The Cardinals released eight-year veteran inside linebacker Ernie Sims on Thursday, about two months after they signed him in the wake of Daryl Washington's year-long (at least) suspension for violating the league's policy on substance abuse.
The move wasn't the least bit surprising given how underwhelmed Arians seemed with Sims' play. The early release will give Sims a chance to catch on with another team. 
"You owe him the respect to maybe find a team that he can fit," Arians said. "He's been a 4-3 stack linebacker for his career. I like where some of the young guys are so we let Ernie go so that he could hopefully catch on real quick somewhere else."
Sims was Detroit's first-round pick (ninth overall) in 2006 and had his best year in 2007 with 134 tackles (97 solos), three forced fumbles, a sack and an interception.
The top four inside linebackers on the Cardinals depth chart are Kevin Minter, Larry Foote, Lorenzo Alexander and Kenny Demens. With Sims' release and tight end Jake Ballard's retirement, the Cardinals have two roster spots open, but Arians said the team is in no hurry to fill them.
"We've got way too many now," he quipped.
Cardinals coach Bruce Arians wasn't surprised by tight end Jake Ballard's decision to retire on Thursday due to chronic knee pain. 
"I was in pain watching him try to make it through those practices," Arians said. "You could tell it was getting worse instead of better.
Arians said the Cardinals came out of Wednesday's practice with no new injuries. Center Lyle Sendlein (calf) is the only player not on PUP who is expected to miss Saturday's game.
Cornerback Antonio Cromartie (undisclosed) did not practice Thursday. He may have just been granted a veteran's day off.
-- Arians said left guard Jonathan Cooper has been moving better since he had his knee drained. He did not say when the knee was drained, but Cooper had the day off on Tuesday.
-- Arians is concerned that the Cardinals defensive front is not generating enough pressure when it doesn't blitz. 
Follow Craig Morgan on Twitter
---