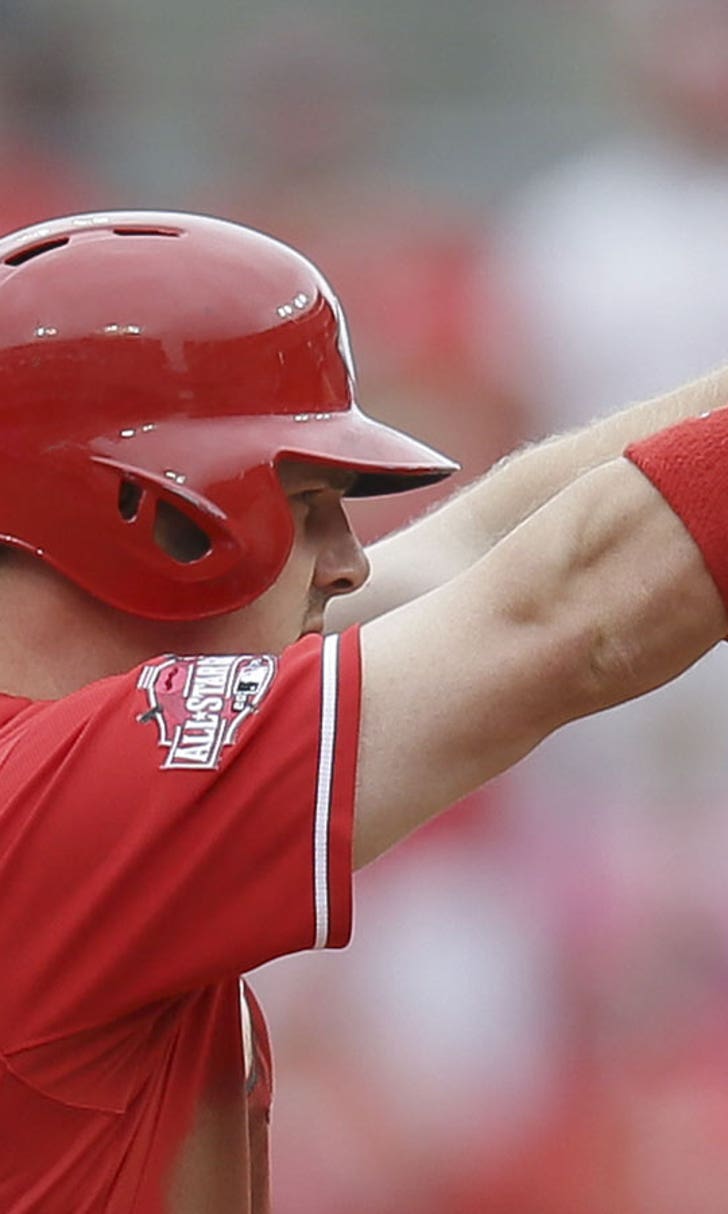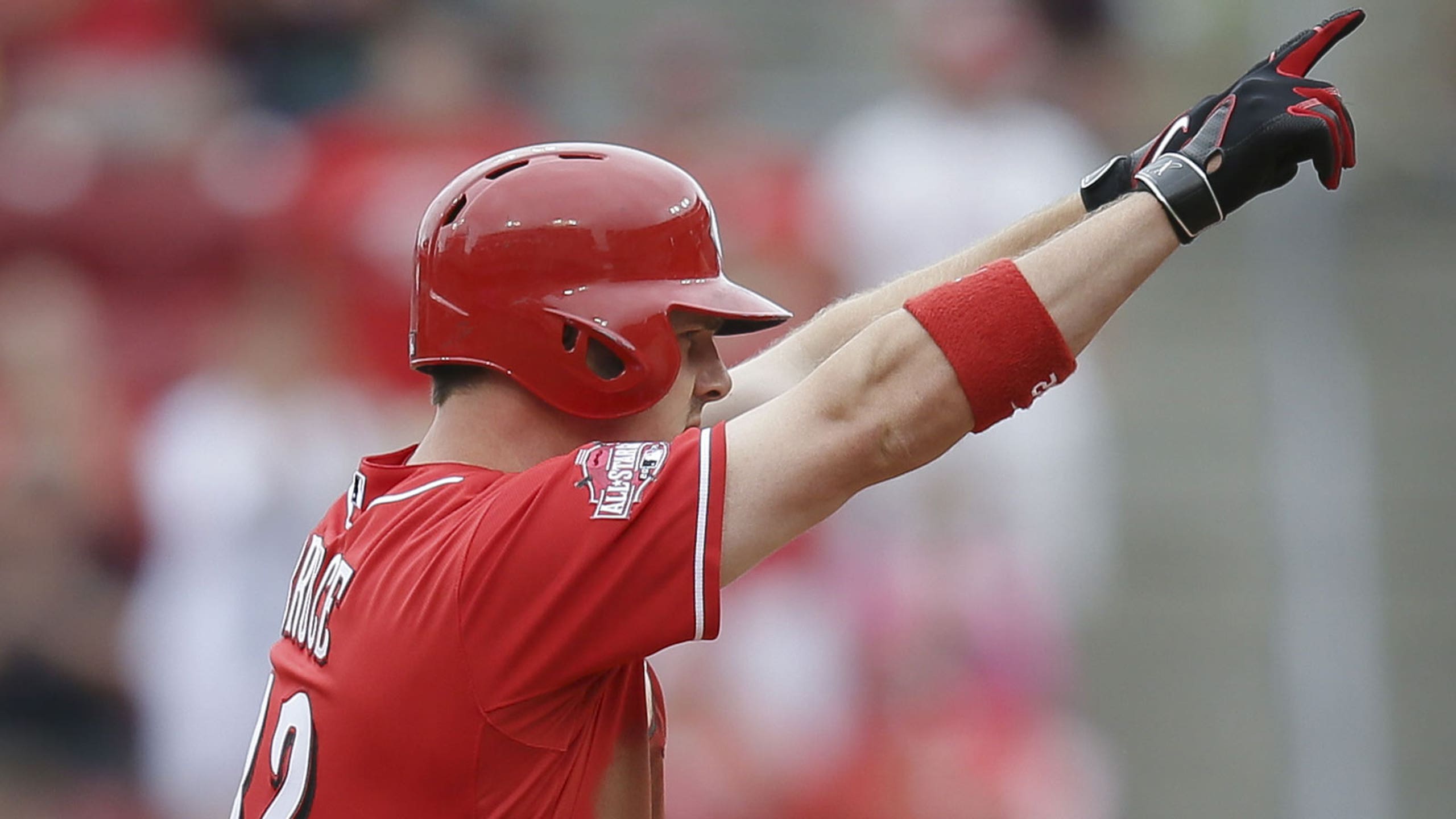 WATCH: Jay Bruce saves Reds with diving catch at Wrigley Field
BY Marcus Hartman • June 12, 2015
Before Eugenio Suarez could play hero for the Reds with his bat Friday in Chicago, Jay Bruce saved Cincinnati with his glove. 
Jonathan Herrera came up with one out in the bottom of the ninth for the Cubs with the game tied at four and Chris Coghlan at second base. 
On an overcast day at Wrigley Field, Herrera got a hold of a pitch from Reds relilever J.J. Hoover and hit it hard to right center. Bruce sprinted after it and left his feet for a diving catch that you're sure to see often for the rest of this season. 
Although Coghlan was able to tag and go to third base, that is where he would remain as Hoover walked Addison Russell before getting Dexter Fowler to fly out to left field for the third out. 
Suarez knocked in the eventual winning run in the top of the 10th with a single that just eluded the drawn-in Cubs infield, allowing Todd Frazier to score. 
---