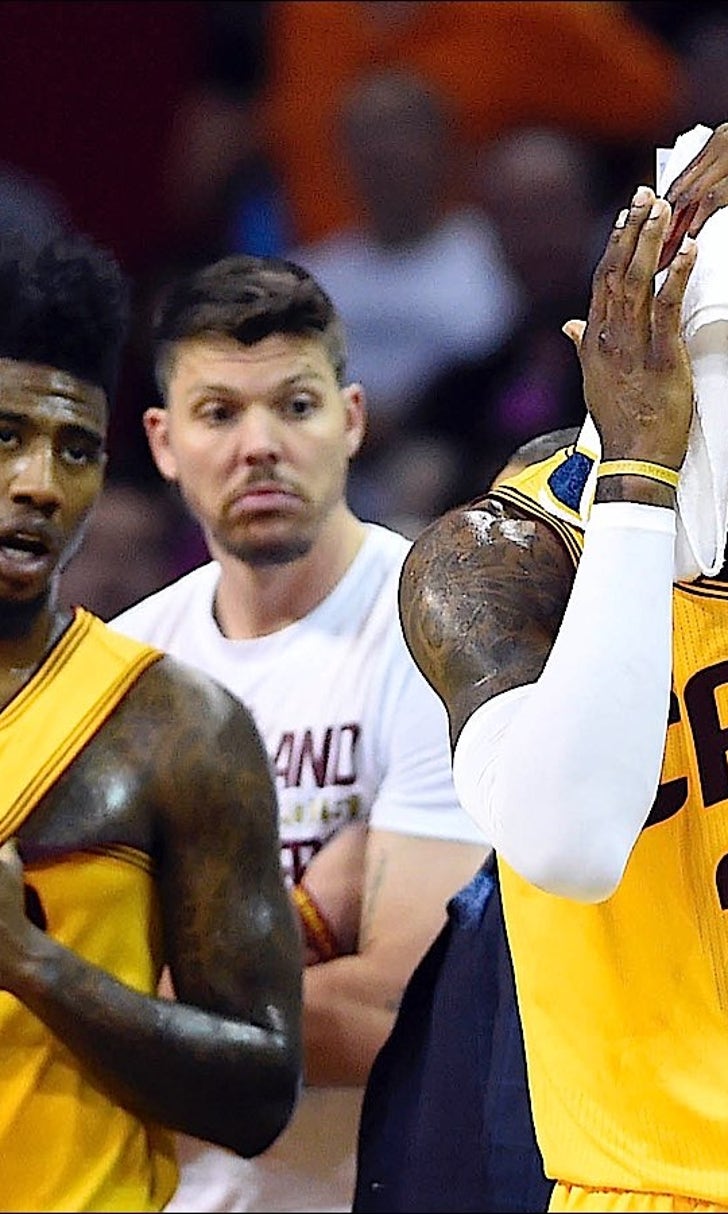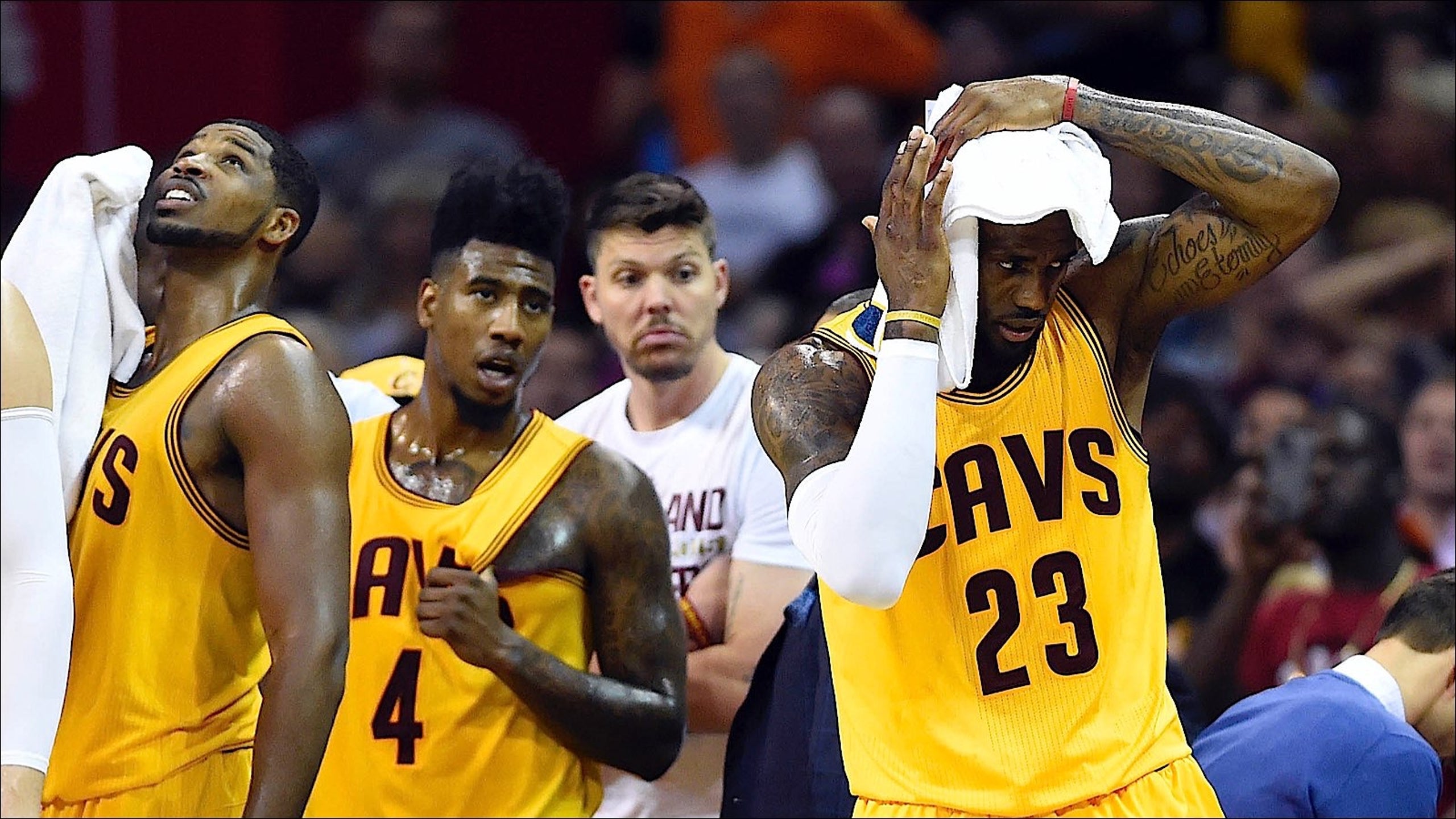 Warriors knock wind out of Cavs - and a city
BY foxsports • June 12, 2015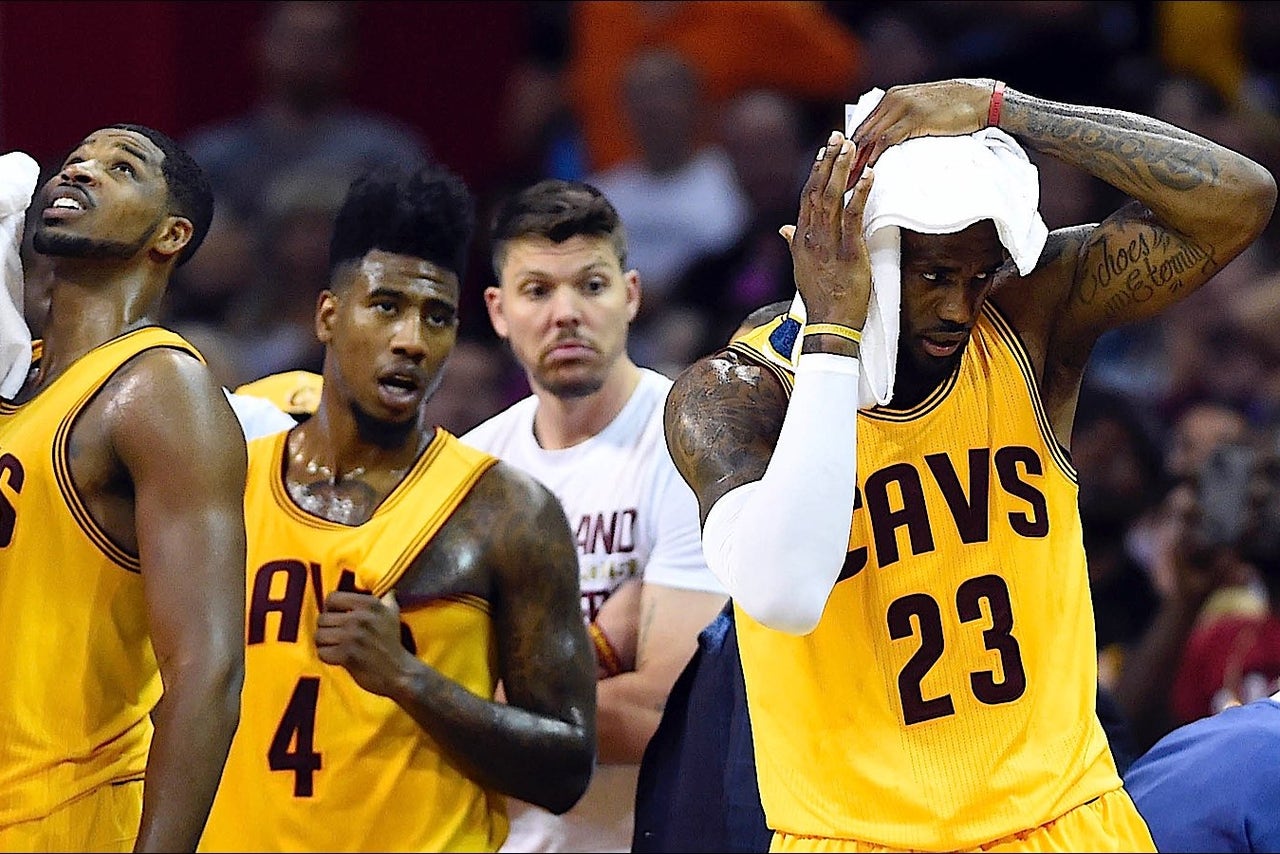 CLEVELAND - Horns honked. Traffic barely moved. Folks on foot headed for last call rather than home.
Game Four of the NBA Finals Thursday night brought a heck of a scene and a heck of a lot of people Downtown Cleveland. When the game ended, though, the fun fizzled quickly.
Actually, it had started to fizzle in the first quarter. The Cleveland Cavaliers came in with momentum, a 2-1 series lead -- the first time a Cleveland team led a championship series since 1948 -- and a chance to really send this sports-crazed yet title-starved city into a heck of a Friday morning hangover.
Instead of moving one win from history, Cleveland gets to talk and think and worry about history. Instead of more LeBron James-driven magic, the Golden State Warriors finally played a fast, crisp and familiar game. The Cavs lost by 21.
The Warriors finally got some easy baskets. The Cavs couldn't buy a shot. The Cavs looked tired and couldn't keep up.
This party that's been brewing in some ways since 1964 and in others since LeBron James wrote The Letter last July was put on hold Thursday night, pushed back at least five days.
Inside, the Cavs gave away t-shirts that read: "20,562. All In." That's the number for a sellout Quicken Loans Arena crowd. There were at least that many more fans within a mile or so outside the arena. Win or lose, this was going to be a big moment.
As they'd done previously, the Cavs put a huge screen on the plaza outside the arena and adjacent to Progressive Field, the home of the Cleveland Indians. Fans there stood shoulder to shoulder for hours -- and were close enough to the arena to hear the public-address announcer and roars of the fans during pregame introductions. There was energy, plenty of it, and it wasn't just in the arena or the plaza.
People pressed against the glass outside the ticket office because two flat-screen televisions are hung inside. Bars near the arena were overlowed; people jammed the sidewalks for a look. Twenty minutes before tip, nearby E. 4th St. was overflowed with people unable to move freely, yet no one seemed to care. Fans in apartments above hung banners, blew airhorns, generally screamed. Cleveland was a party, and it looked and smelled the part.
Fans old and young, short and tall, of all colors and tattoo choices and dozens of different LeBron jerseys, crammed themselves into a bar, to the nearby casino, or just anywhere there was room to breathe and view a TV.
This is the power of LeBron. This is the weight -- and the agonizing wait -- of a 51-year drought.
Only for a third-quarter stretch was the game even close. The road team ran, and the road team won. That series lead lasted 48 hours. The raucous party Cleveland could have been Thursday night was put on hold.
Inside, the Cavs went just 4-of-27 on 3-pointers. Outside, the fans felt every miss.
The Warriors haven't lost three straight all season. The Warriors haven't lost all season when leading by 15 at any point, as they did in the second quarter Thursday night. The Cavs battled back, but it wasn't their night. It wasn't Cleveland's night.
When David Lee dunked with 6:44 to go to put the Warriors up 15, lots of fans headed out. Someone had to direct cars out of the Gateway parking garage. There were suddenly lots of headlights and no Cavs highlights; lots of dejected looks and slumped shoulders and long, slow walks.
The night ended with James watching from the bench, resting for what's ahead. TV cameras caught him making the kind of miserable walk all those people outside made to the locker room.
Outside, horns honked. Traffic barely moved.
There wasn't much energy, though.
It wasn't Cleveland's night. Friday morning won't be much fun, either.
History and the best parties wait.
---