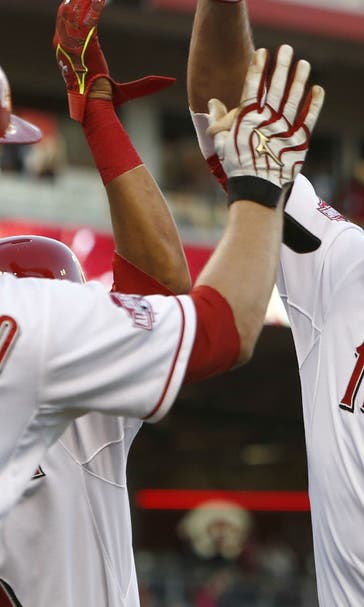 Votto's health, play a bright spot but Reds need more to break slump
April 20, 2015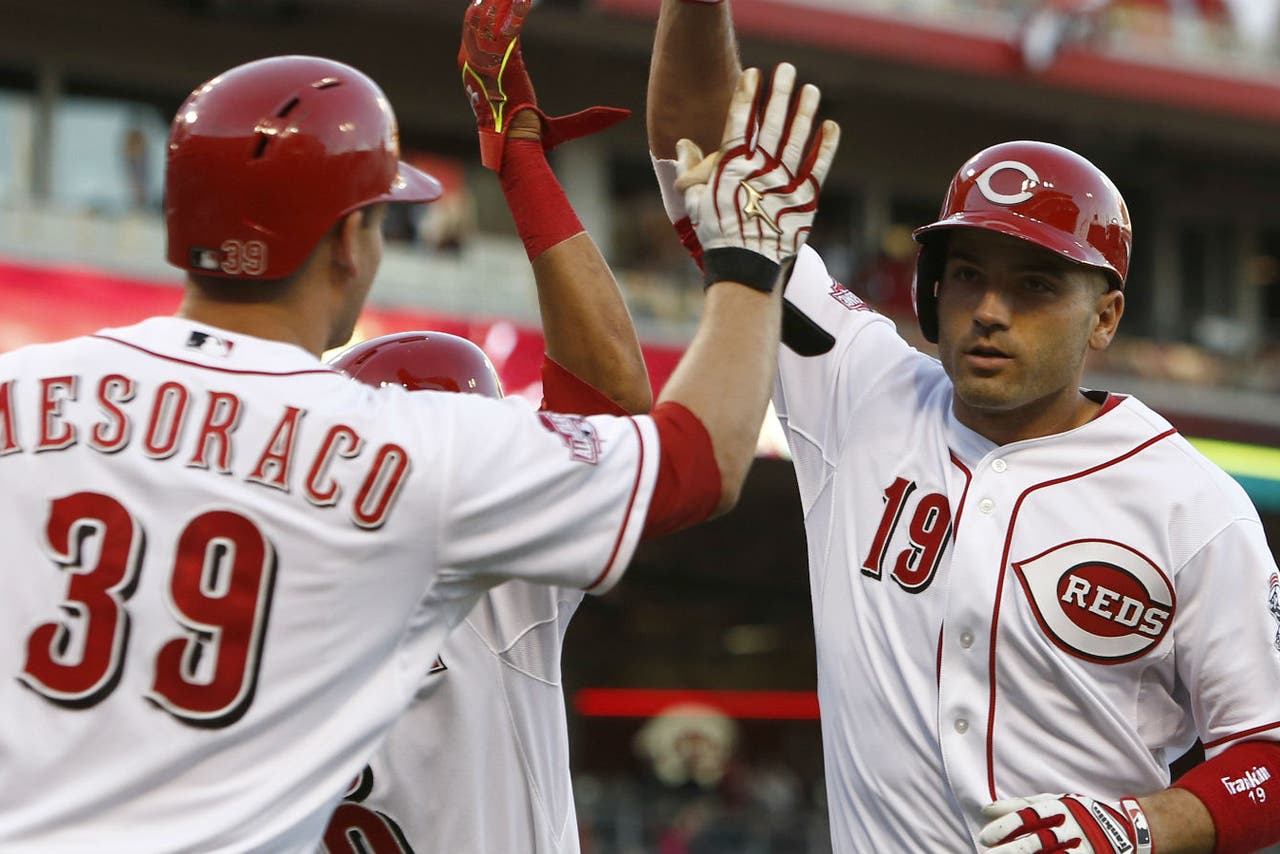 Two weeks into the season and the Reds have found the highs and lows already packaged up for them. The excitement of a 4-0 start that included three one-run wins has been be replaced by the struggles of a 1-7 stretch that includes a pair of eighth inning bullpen blowups and a swoon from the offense.
The Reds have managed to score just four runs in their last four games, all losses, and just seven runs in their last five games. They're hitting just .226 on through the first six games of their current 10-game road trip, which finishes up with four games at Milwaukee beginning Monday night. Issues they faced last year are showing themselves in this stretch; they aren't getting on base much and when they do they're not converting their opportunities.
The Reds are 24th in Major League Baseball, according to FanGraphs, with a .281 on-base percentage, and their slugging percentage of .333 is 26th in the majors. They're hitting just .219 as a team, which ranks them 25th in MLB. Only four of the regular eight position players have an on-base percentage above .300 (Joey Votto .481, Zack Cozart .378, Brandon Phillips .319 and Jay Bruce .306). They've left 33 runners on base in the last four games and have just two hits in 21 at-bats with runners in scoring position in those games.
After a 3-2 win in Chicago last Tuesday night, the Reds have been outscored 18-4. Sunday night's 2-1 loss at St. Louis completed a three-game sweep for the Cardinals and dropped the Reds to 1-5 against them this season.
"It's frustrating. I know we've got a much better offense than we've shown to this point," Reds manager Bryan Price told reporters after Sunday's game. "I don't think we're reaching to think the lineup that we have out there is capable of not just scoring runs, but scoring a lot of runs. It's frustrating while we struggle. I'm confident that we're going to be a very nice offensive ballclub."
The Reds hit home runs in each of their first six games, all at home at Great American Ball Park. They've hit just two in their last six games away from GABP.
Twelve games in two weeks is a small sample size, especially considering half of those games have come against their nemesis St. Louis. Milwaukee is also struggling, coming off being swept by Pittsburgh in a three-game series at PNC Park and has won just twice in its first 12 games of the season. The Brewers have scored just 14 times in their last six games, all away from Miller Park, and are just 8-for-43 with runners in scoring position in that stretch.
One thing going well for the Reds is Joey Votto. The first baseman is healthy and it shows. Not only is he getting on base at a high rate, again, but he's hitting for power. His .727 slugging percentage through the first two weeks is fifth best in the majors among players with at least 40 plate appearances. Nearly half (seven) of his 16 hits this season have been for extra bases and he's had multiple hits in seven of the 12 games.
To get out of this slump, however, will take more than Votto. Catcher Devin Mesoraco is not starting for the eighth straight game because of what has been described as a hip impingement. Center fielder Billy Hamilton is back in the lineup after missing Sunday's game with a groin injury but he's just 2-for-17 on this road trip. Third baseman Todd Frazier is 4-for-24. Bruce is 4-for-22, while left fielder Marlon Byrd is 4-for-21 on the trip and is hitting just .143 overall to start the season.
---