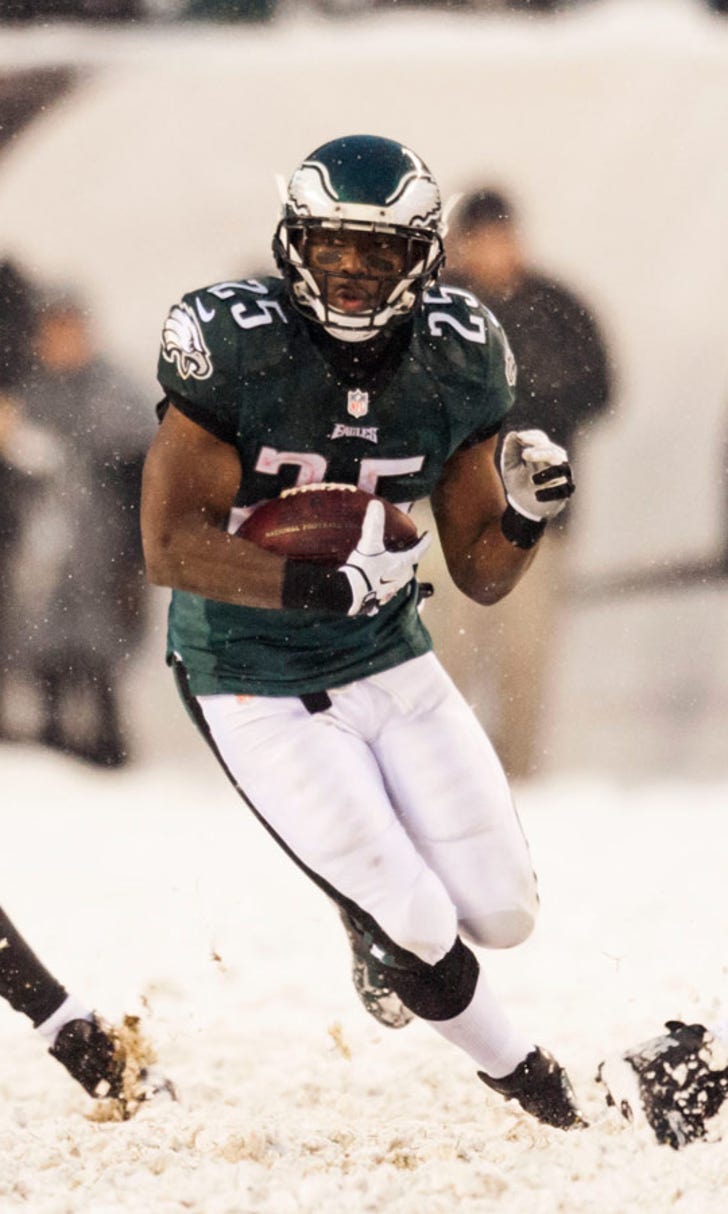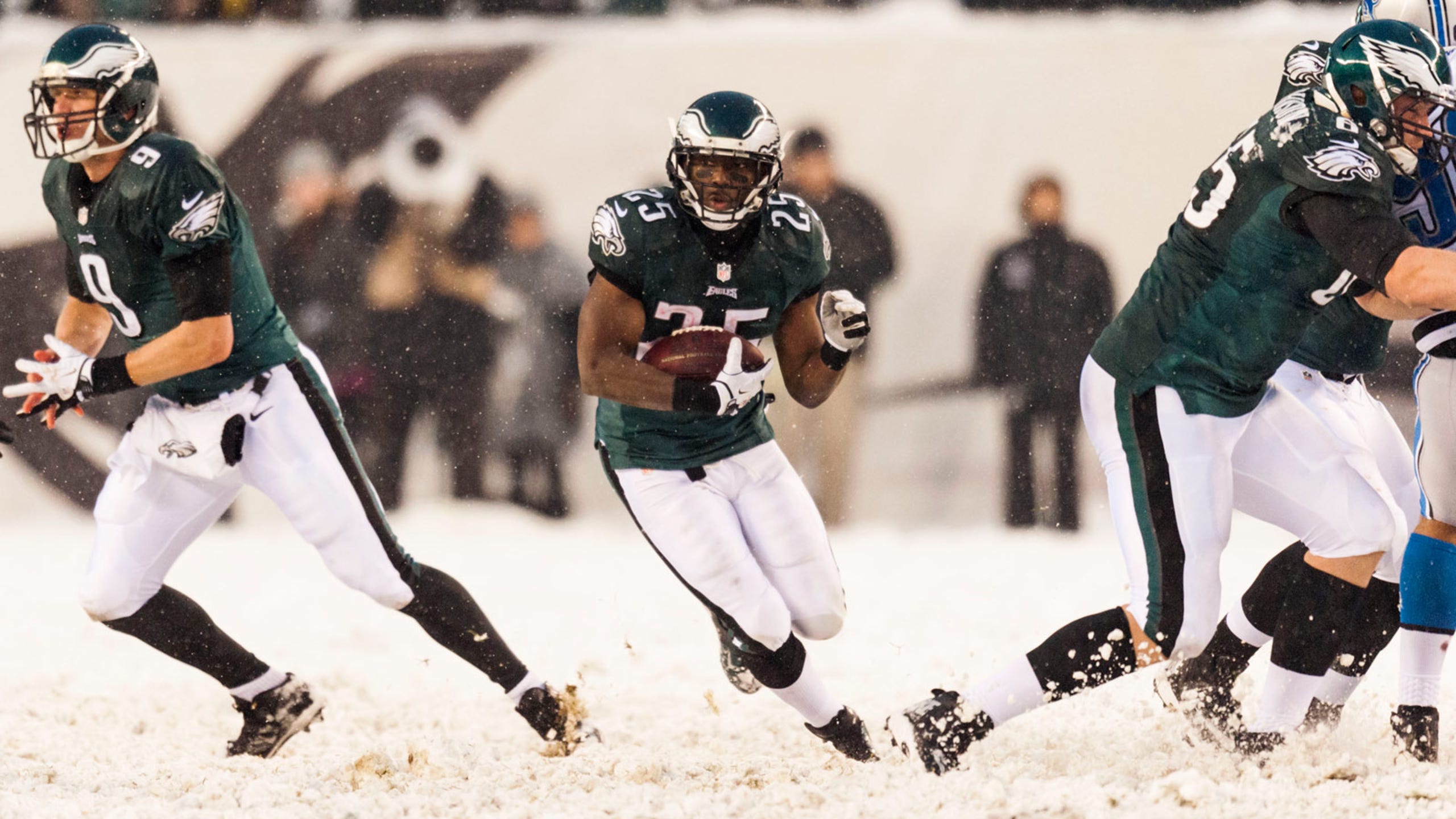 Vikings 'looking forward to a big test' in defending Eagles' breakneck offense
BY foxsports • December 12, 2013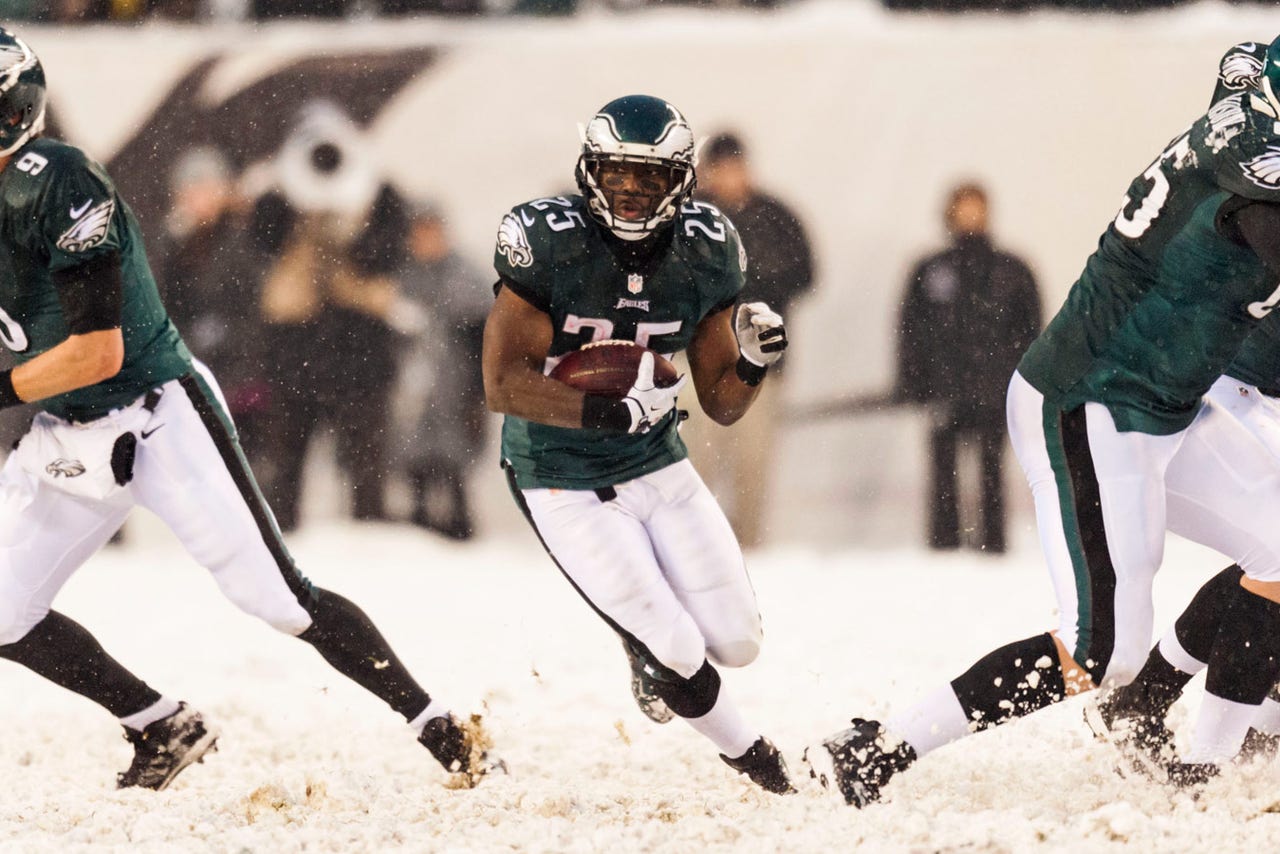 EDEN PRAIRIE, Minn. -- From the moment Chip Kelly left the
University of Oregon to become head coach of the Philadelphia Eagles, NFL
defensive coordinators studied how Kelly's breakneck-speed, big-play offense
would translate to the next level.
Much like the pistol offense, it was the newest trend to hit
the league and teams wanted to be prepared to face the up-tempo style.
"Everyone's looked at it," Minnesota Vikings
defensive coordinator Alan Williams said. "It's the things that you see in
college that don't necessarily translate to the NFL, and then the preseason you
don't see the full monty, so to speak. So we took a look at it. The one thing
that you don't get on film is how fast it comes at you from snap to snap. So we
still don't know. The TV copies still don't show everything, so we won't see it
in color until we see it on the field."
The Vikings are preparing to see Kelly's offense in full
gear on Sunday. Minnesota hosts Philadelphia, which owns the league's
third-ranked offense, the top-ranked rushing offense and the most plays of
20-plus yards by a team this season.
"We're getting ready for fast-break football coming in
town," Williams said. "The guys are excited about playing a good
team. They've heard about it all year long with Chip Kelly's offense in town
and looking forward to a big test in how to defend it in all phases; backed up,
middle of the field, red zone, they do an excellent job of keeping you on your
heels, pressing you mentally and physically. The guys are looking forward to the
challenge to see how they respond."
Kelly has even made his own adjustments to the NFL game.
After winning the season-opener, the Eagles went through a three-game losing
streak and five losses in six games. But the move from Michael Vick to Nick
Foles at quarterback and the play of running back LeSean McCoy has
Philadelphia's offense clicking during a five-game winning streak.
And the offense is adapting as well to the NFL as anyone
might have expected. The Eagles average a league-best 158.8 rushing yards per
game and are tops with a 4.9 yards-per-carry average. They lead the league in
20-plus-yard plays (80 total), passing plays of 20-or-more yards (64) and
touchdowns of 20-plus yards (19). Overall, Philadelphia is second in yards per
play, averaging 6.16 yards per play, and average 409.3 offensive yards per
game.
"I think the key to our success is going to be being
very stout in the run game and being able to force them into situations,"
Vikings defensive end Jared Allen said. "We've got to try to play with a
lead. You let this team get a lead and their playbook's wide open. If we can
get a lead and kind of force them to be one-dimensional, we can hopefully
create some unfavorable matchups and make (Foles) throw the ball in places he
might not want to. Right now he's in a good rhythm and the way to change that
is to make them uncomfortable."
Foles has thrown 20 touchdowns this season and tossed his
first interception of the year last week in a game with snowier conditions than
Minnesota endured in Baltimore. During the five-game winning streak, Foles has
completed 64.8 percent of his passes for 1,348 yards, 14 touchdowns and one
interception. The 136.3 quarterback rating during that span is the
seventh-highest by an NFL quarterback during a five-stretch since 1960. He
leads the league with a 120.0 quarterback rating this season.
But when the Vikings evaluate the Eagles' offense, they
point to one player in particular -- McCoy, the league's leading rusher with
1,305 yards. He has five games this season with 150 yards or more rushing. He
also has 40 catches for 439 yards and leads the NFL in yards from scrimmage.
"This dude is making moves," Allen said.
"He's like a human joystick right now. Honestly it reminds me a lot of
Dante Hall, back when he was just making people miss like crazy. This year, you
even watched the Redskins game, stopping this way and then he's 100 yards that
way."
Last week, McCoy went for 217 rushing yards on 29 carries to
overtake Minnesota's Adrian Peterson in the lead for the rushing title.
"Dynamic. Dynamic in every phase. Dynamic out of the
backfield. Dynamic when you have him bottled up," Williams said.
"He's Houdini. You think you have him bottled up and he's right there. You
look away and the next thing you know you're looking back at the film and he's
30 yards down the field. So, we'll have our hands full. We have to tackle and
then we have to tackle and then we have to tackle. He's a fantastic football
player. I don't know if he gets the recognition, really, that he should."
The entire Philadelphia offense is getting recognition from
the Vikings this week.
Peterson and company still out of practice: Peterson and
Toby Gerhart were both held out of practice for Minnesota again on Thursday and
their status is still unknown. Coach Leslie Frazier hopes both will be able to
get some work on Friday.
Peterson didn't advance to working on dry land with his
sprained foot and again did some work in the pool. Gerhart still wasn't ready
to practice with his hamstring injury.
"In Adrian's case, just being able to see him cut,
plant, put some weight on that foot, do the things that you kind of want to see
him do in a ballgame, see if he's inhibited at all," Frazier said of what
he wants to see on Friday. "And then Toby, just see if he can burst a
little bit with a hamstring. Hopefully, we can find that out tomorrow."
Tight end John Carlson watched practice, but still hasn't
passed concussion testing in order to participate. Frazier said he's hopeful
right guard Brandon Fusco (knee) will be able to practice tomorrow. Cornerback
Xavier Rhodes (ankle) might have a tough time returning this week. Josh
Robinson (fractured sternum) was still held out of practice as well.
"Xavier, it will be touch and go, but it will be great
if we can get him, as well," Frazier said. "We'll know tomorrow. It
will be a big day for a lot of guys."
All-Metrodome team: With two games left in the final season
of the Metrodome, the Vikings unveiled their All-Metrodome team on Thursday.
The players will be recognized, with many in attendance, on Sunday against
Philadelphia.
In voting completed by fans, the offense includes
quarterback Daunte Culpepper, running backs Adrian Peterson and Robert Smith,
receivers Anthony Carter, Cris Carter and Randy Moss, tight end Steve Jordan,
offensive tackles Tim Irwin and Gary Zimmerman, guards Steve Hutchinson and
Randall McDaniel and center Matt Birk.
The defense comprised ends Jared Allen and Chris
Doleman, defensive tackles John Randle and Kevin Williams, linebackers Chad
Greenway, Ed McDaniel and Scott Studwell, cornerbacks Carl Lee and Antoine
Winfield, and safeties Robert Griffith and Joey Browner.
Dennis Green was named the coach of the All-Metrodome team
and the special teams players were kicker Ryan Longwell, punter Chris Kluwe,
returner Percy Harvin and specialist Chris Walsh.
Differences in late-game defense: Williams said there was a
difference in the defense on the final drive on Sunday in which Baltimore drove
for the game-winning touchdown with 4 seconds left. It was the fifth time this
season the Vikings have given up a lead in the final minute.
"I think those issues this week, guys were close to the
play (and) just didn't make the play," Williams said. "In past weeks
it may have been not necessarily executing the defense or being out of place,
not where we're supposed to be. (On Sunday) the guys were close. Two plays
Audie (Cole) was close, but not close enough and I think that comes from
experience, knowing that, hey, if they catch it in front of you, no big deal,
don't give up one over the top, and just more so that and experience than
anything else."
Explanation on "mortar" kick: Another
back-breaking play on Sunday was the high, short kick Minnesota used to try and
avoid kicking to Baltimore's talented returner, Jacoby Jones. Kicker Blair
Walsh lofted a high kick, but Jones snuck forward and ran underneath the kick and
returned it 77 yards for the touchdown, an alignment special teams coordinator
Mike Priefer said he won't use again.
"Well, we decided to kick the mortar kick, try to slow
him down a little bit," Priefer said. "They read it perfectly. They
did a good job. I got outcoached on that play, unfortunately. We didn't execute
it well enough. We had guys over there. We had, I think, two of them got pinned
inside. He hit that seam full-speed. It was not a very good call on my part,
and it was not schemed up well on my part. I've got to give credit to them.
They did a nice job, and got the ball in their best playmaker's hands."
---