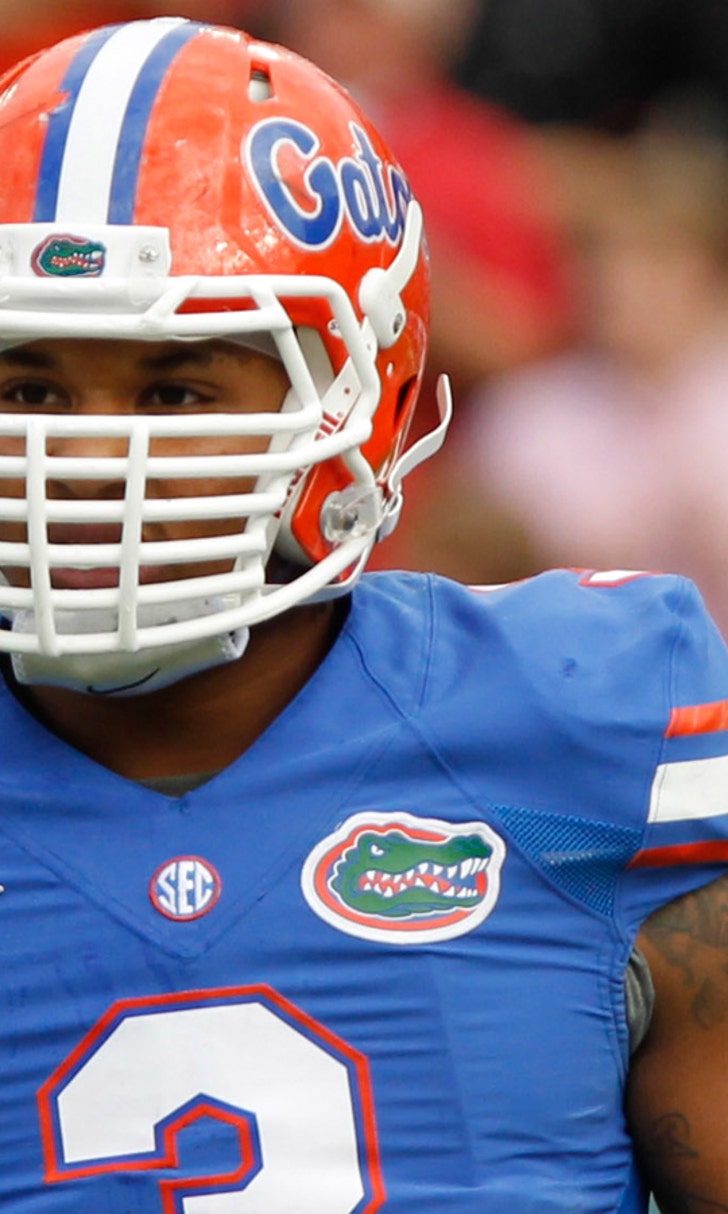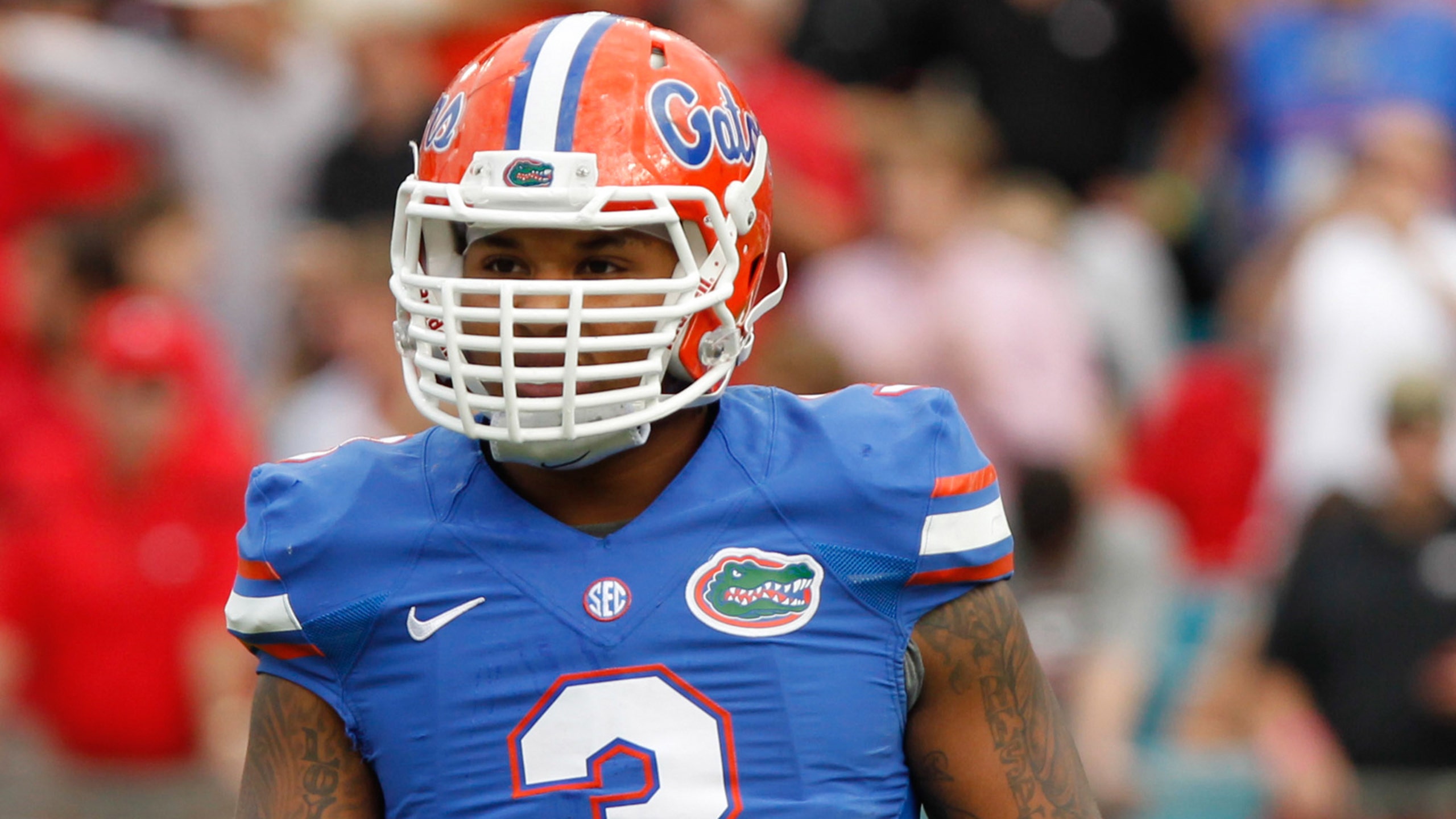 Veteran Gators linebackers know their play crucial to bouncing back
BY foxsports • August 5, 2014
GAINESVILLE, Fla. -- As they shuffled into the spacious Touchdown Terrace for their media day obligations Sunday afternoon, the Florida Gators split the room according to what side of the ball they played. Offense to the right, defense to the left.
As the linebackers made way to their assigned spots, senior Neiron Ball remarked the group seemed like they were in the same seats as a year ago.
"Where were you last year?" Ball asked teammate Antonio Morrison.
"Not here," Morrison said. "I was suspended."
Morrison, the junior from Bellwood, Illinois, missed nearly the first two weeks of training camp in 2013 due to an offseason incident and was held out of the season opener against Toledo. Upon his return -- first to practice, then for Week 2 date at Miami -- Morrison struggled to reach the level at which he played much of his freshman season. He admittedly was out of shape and was still playing catch-up when he suffered a season-ending knee injury against Vanderbilt that put him out of the team's final three games.
Not much of a year.
"Tough one for me," he said. "Tough one for everybody all around."
Without Morrison at his best -- does any Gator fan not remember that hit on Florida State quarterback EJ Manuel two years ago? -- the UF defense wasn't at its best. Statistics will say the Gators finished seventh in the nation in yards allowed per game and second in the Southeastern Conference behind only Alabama, missing inside those numbers were game-changing, splash defensive plays and forced turnovers the likes of which helped define the 2012 Gators squad that won 11 games and played in the Sugar Bowl.
Morrison at this best may have helped with those plays, but every guy back on the Florida defense is taking ownership in atoning for a disappointing 2013 season with a renewed commitment to 2014. In the middle of it all is a deep and veteran linebacker corps capable of greatness. What they put on tape last year was not great.
Ask them.
"Mediocre," said senior Mike Taylor when asked to assess the units play in '13. "We need to play better than we did last year, which resulted in teams running the ball against us and resulted in the record we had. We've been working on improving all spring and all summer and you're going to see the progression of it this fall."
Get used to that kind of plain talk from Taylor, who figures to a be one of the spokesmen for the team in his second year as a starter at the weakside linebacker spot. Along with Morrison and Ball, and backed by up-and-comers like sophomores Jarrad Davis, Daniel McMillian and Alex Anzolone, plus redshirt Matt Rolin, the linebacking corps will be the most experienced level of the UF defense, and a deep one.
More productive, also.
"I think overall, we had some missed opportunities last year from our linebackers, but I don't want to look back on that," Ball said. "Yes, we have to improve, but I have no doubt we'll improve and be a whole lot better this year."
Having Morrison, the 6-foot-1, 221-pound wrecking ball, from the get-go will be huge. Morrison said he may have been as much as 20 pounds overweight when he was reinstated from his suspension during training camp last year.
If his first two days of practice are an indication, physique and conditioning won't be a problem this season. He looks good and is moving great.
"It feels great to be here," Morrison said. "I was young and made mistakes [last year], but I learned from them. I matured. I'm actually glad [the suspension] happened because it made me think about a lot of things. The hardest part for me was missing camp and knowing my teammates were practicing and I couldn't be out there. By the time I was back and got thrown into the fire, I wasn't ready and that was my fault."
Added Muschamp: "Suspensions mean different things to different people. There's a perception that goes with being suspended for one game, but football is very important to Antonio. Missing practice -- and the time with his teammates and best friends -- that absolutely killed him. That's why he came to the University of Florida. When he got back, he was behind and that hurt our defense."
Now, he's helping and making up for the lost time.
Linebackers make all the defensive calls, which means they set the line up front and also are charged with helping a young but incredibly talented mix of players in the secondary get in position and grow up quickly.
First the guys up front.
Getting the defensive linemen in their gaps is pivotal because those guys -- Dante Fowler Jr., Jonathan Bullard, Darious Cummings, Leon Orr and friends -- need to win their matchups on the offensive line and prevent the center, guards and tackles from reaching the second level and engaging linebackers on running plays.
"We've got to make sure those guys stay out of our faces," Taylor said.
Mediocre defensive line play (and there was some of that going on last year, too) usually equates to the kind of mediocre linebacker play Taylor referenced. Too often Gators were out of position or were unable to secure tackles.
And that leads to the third level, which means an explosive play against the defense.
"We put a lot on our linebackers from a communication standpoint," Muschamp said.
Getting the front four lined up. Get the calls to the corners and safeties. Positioning themselves in the right gaps in anticipation of a play.
It all works hand in hand.
"We expect our defensive front to get sacks and our defensive backs to get interceptions," Morrison said. "We have to do our part to put them in position to do those things."
Big things. Preferably game-changing things.
19-3 and 3-13
All the UF players know those numbers and what they mean: the Gators are 19-3 under Muschamp when winning or tying the turnover battle; they're 3-13 when losing it.
The linebackers are in the middle of it all.
"Our defense have more impact plays this year," Taylor said. "The linebackers will do our part. You'll see."
---