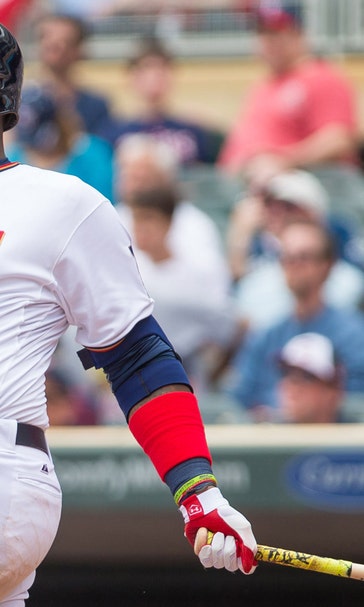 Vargas crushes homer as Twins' offense explodes
April 16, 2015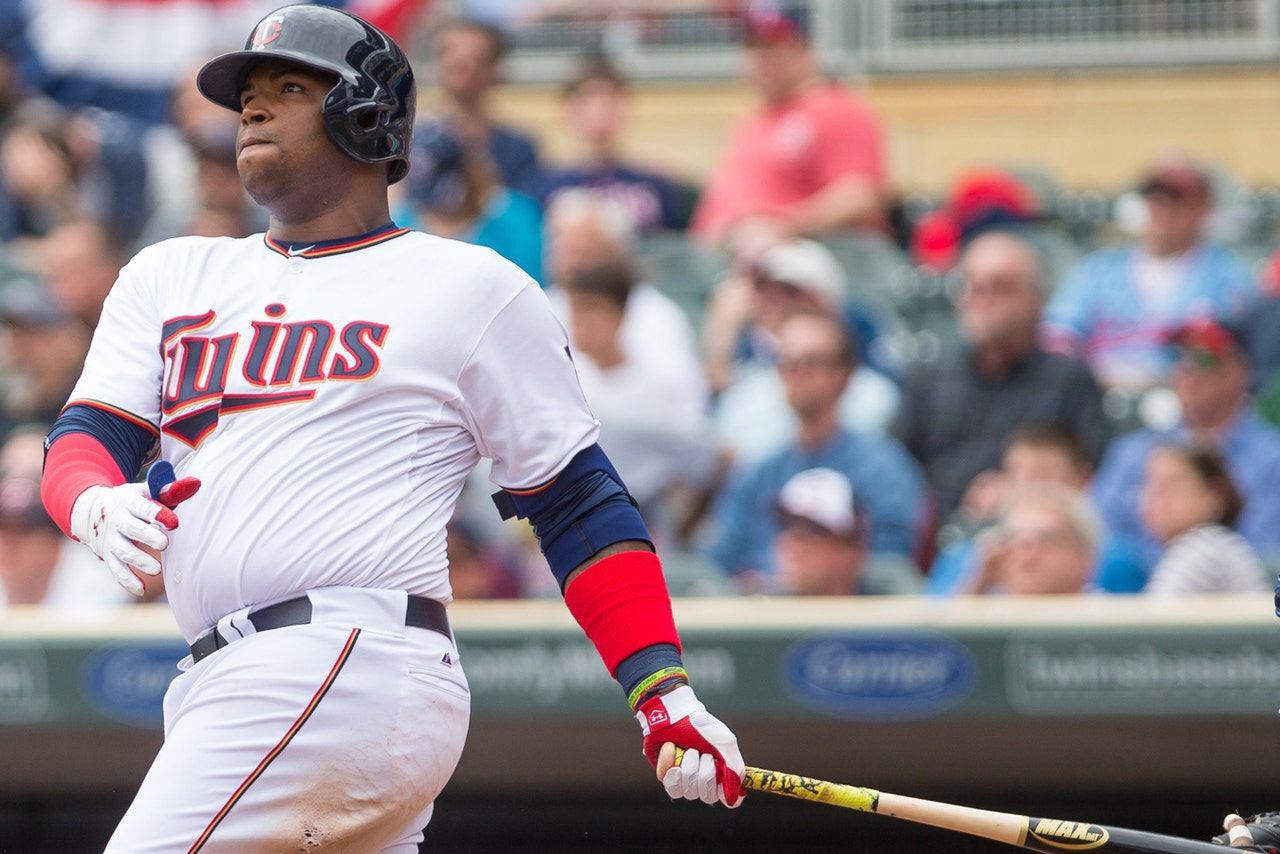 MINNEAPOLIS -- Kennys Vargas hit the ball so hard, even opposing coaches complimented him on his line drive home run.
The Twins first baseman had one of the biggest hits of Thursday's 8-5 win over Kansas City, a two-run shot in the second inning. Vargas' first homer of the year left the park in a hurry. Royals third baseman Mike Moustakas initially reacted as if it was a line drive to third but quickly realized it was well over his head. Left fielder Paulo Orlando didn't even bother to turn around.
When Vargas returned to his position at first base in the top of the third after that homer, Royals first base coach Rusty Kuntz commented on Vargas' 386-foot laser.
"He tells me, 'Wow, I've never seen that,'" Vargas recalls Kuntz saying to him.
That was just one of several big hits for the Twins on Thursday, the best Minnesota's offense has looked in the young 2015 season. After failing to score a run for nearly three games to start the year, the Twins' lineup has started to produce a bit more as of late. Thursday's game saw Minnesota put up season highs in runs (8) and hits (14), including a pair of home runs.
Vargas' was the first of the Twins' two blasts. Catcher Kurt Suzuki homered in the eighth to add a pair of insurance runs. It was Vargas' scorching line drive, though, that tied the game at 2 and gave Minnesota a boost of confidence early in the series finale.
"That was a bullet," Twins right fielder Torii Hunter said of Vargas' homer. "I was in awe. I didn't see David Ortiz hit nothing like that. That was impressive. I'm glad to see him starting to come around and swing the bat pretty well and be that threat that we know he can be."
The switch-hitting Vargas debuted with the Twins last year and hit nine home runs in just 53 games. Most of those, however, came from the left side of the plate; Thursday's was just his second as a righty. Even though Vargas is a natural right-hander -- he added his left-handed swing just before the Twins signed him in 2008 -- he's developed more power from the left side.
Thursday was a reminder that Vargas can still hit a ball a long way with his right-handed swing.
"Right now I have a lot of confidence in my right side," Vargas said. "I try to keep the same work from my left hand to start hitting better from my right hand. . . . Sometimes it's a little bit tough to make an adjustment."
Eight different Twins players had hits Thursday, and designated hitter Joe Mauer drove in three runs despite going just 1-for-4. Suzuki's two-run homer in the three-run eighth sealed Minnesota's series victory over a Royals team that came to Minneapolis a perfect 6-0 before Monday.
On a day when starting pitcher Tommy Milone was good but not great -- three runs allowed in 5 1/3 innings -- Minnesota's offense spotted Milone plenty of runs for the second time this year. Milone was on the hill when the Twins won their first game of the year, a 6-0 shutout of Chicago in which the Twins had 10 hits, a season high until Thursday.
Milone received even more run support Thursday in Minnesota's 8-5 victory.
"Obviously I would love for them to hit when I pitch, but my job is just to go out there and pitch and keep the team in the game," Milone said. "I have a lot of confidence in the lineup. Anybody that goes out there on the field, in the lineup, it doesn't matter."
The Twins took a 4-3 lead in the bottom of the third thanks in part to an error on Moustakas. Minnesota added another run in the fourth when Joe Mauer's single to right scored Shane Robinson.
Holding onto a 5-3 lead in the eighth, Suzuki sent a two-run shot to left field, 382 feet. Though not quite as powerful of a blast as Vargas', Suzuki's first homer of the year did just as much damage on the scoreboard.
Minnesota came into this series against the Royals just 1-5 after a rough road trip. The Twins couldn't do much of anything right in those first six games, with the sluggish offense accounting for just one of the team's problems.
Three games later, Minnesota has a boost of confidence after taking a series against the Royals. The Twins can thank their offensive outburst Thursday for that.
"It's nice to see us put some hits on the board and put some runs on the board. We needed them," said Twins manager Paul Molitor. "We had a lot of guys grind out some pretty good at-bats. To add those insurance runs late always makes it a little bit easier. It was a good game."
Follow Tyler Mason on Twitter
---