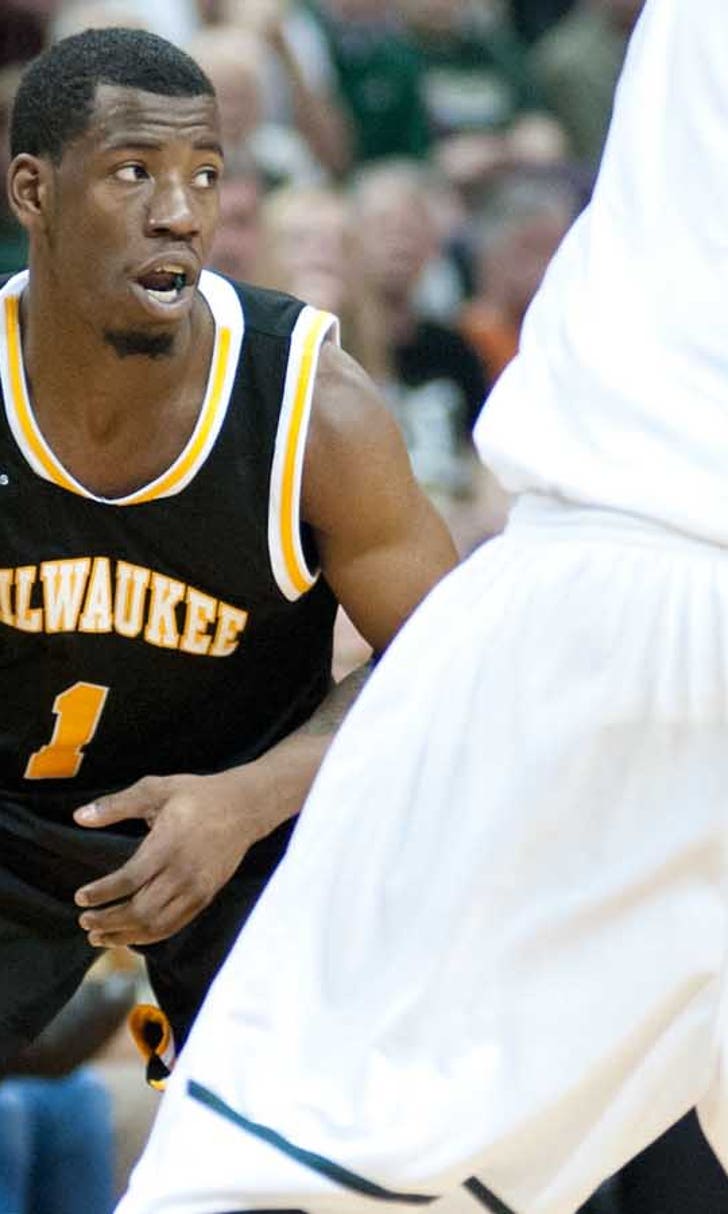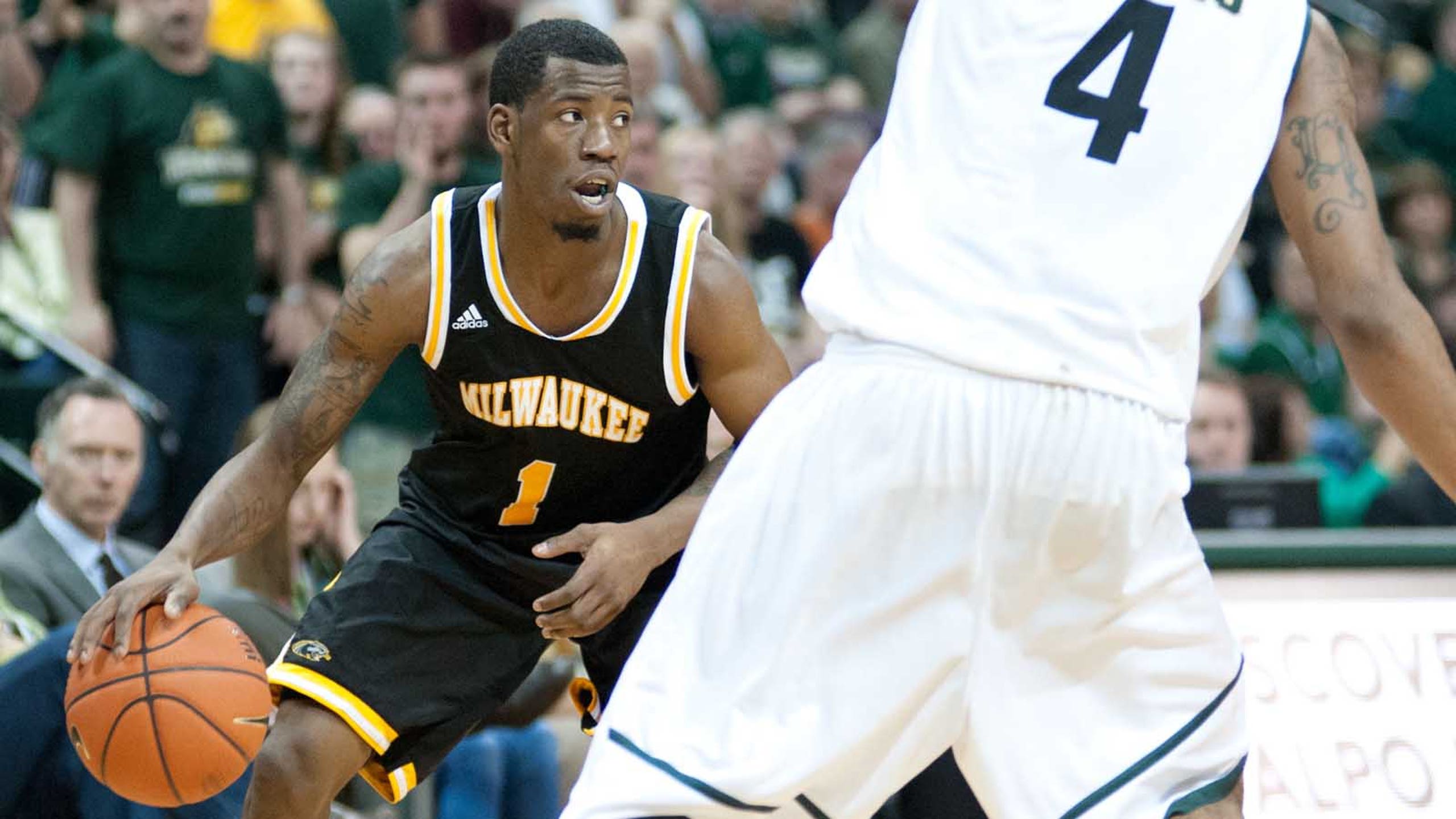 UWM Panthers relish underdog role in NCAA tournament
BY foxsports • March 16, 2014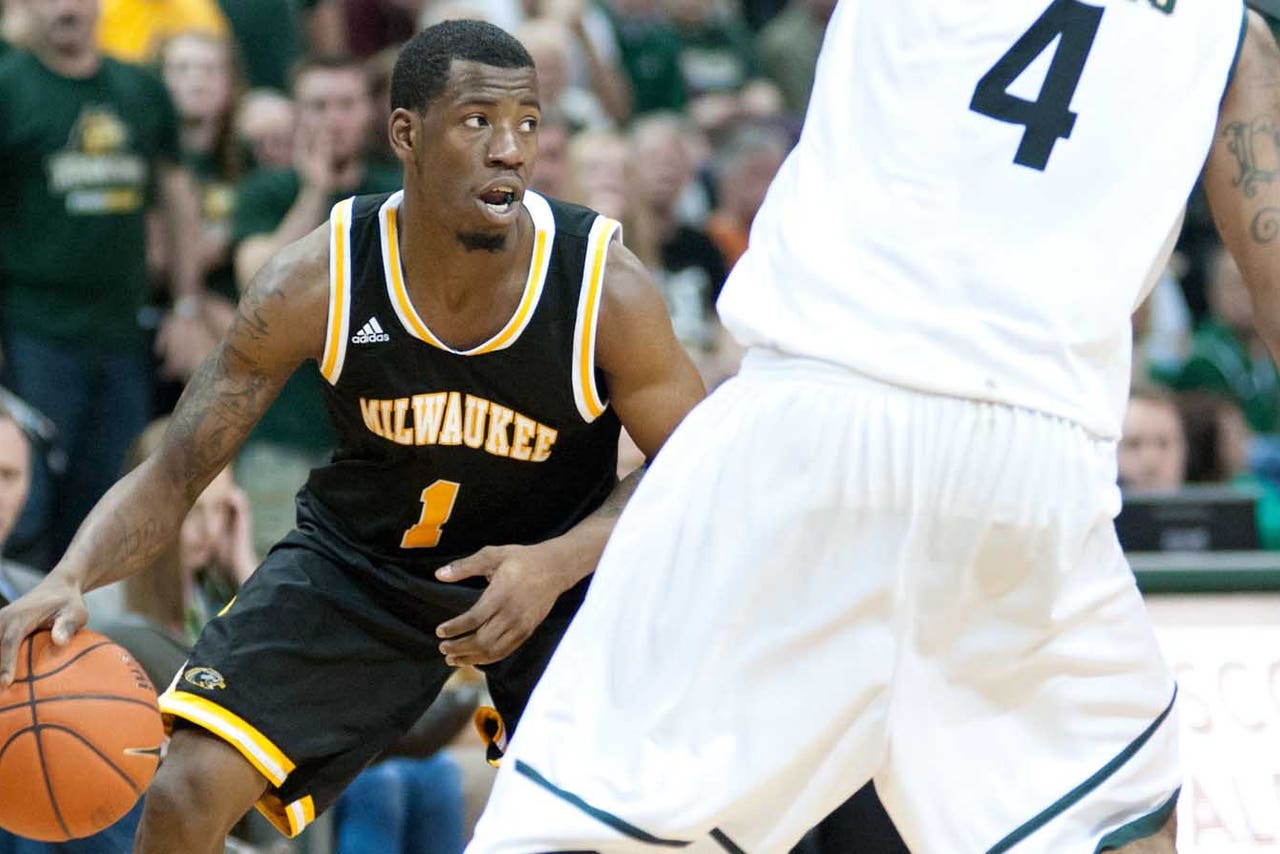 MILWAUKEE -- Jordan Aaron has yet to take the net from the Horizon League championship game from his neck.
Now he gets to wear it all the way home.
The UW-Milwaukee guard and his Panthers teammates received a No. 15 seed in the East Region and will play No. 2 seed Villanova (28-4) on Thursday at the First Niagara Center in Buffalo, N.Y., roughly a six hour drive from where Aaron grew up in the Bronx.
"It's a great feeling," Aaron said. "This is something I dream of, being able to go back home and play and have my family come watch. This is an amazing feeling right now.
"I just can't wait to get back home and start playing."
The Panthers (21-13) would not be making their fourth NCAA tournament appearance with Aaron, the team's leading scorer and the most valuable player of the Horizon League tournament. Aaron was suspended for four of UWM's final five regular season games for a violation of team rules but returned to lead the Panthers on a miraculous postseason run.
He averaged 20.5 points per game in UWM's four Horizon League tournament wins, including dropping 28 in a semifinal upset of in-state rival UW-Green Bay.
"I think it's going to be special for our group the way we rallied around Jordan Aaron," UWM coach Rob Jeter said. "The way he's tried to deal with this difficult month of his, a lot of ways this is fitting for all of us to have a chance to go with one of our brothers, a son of mine, and take him to New York and play."
With an impressive crowd packed into the Gasthaus restaurant in the UWM Memorial Union, the Panthers waited patiently until they were announced in the final pairing of the show. There was no doubt UWM was going to be in the field with the Horizon League's automatic bid, but the anticipation was still palpable.
A couple of moans came from the crowd when other potential landing spots for the Panthers were announced and even boos when Wisconsin came on the screen. Finally, nearly an hour after the show started, UWM was in.
"The initial reaction was so many emotions going through my mind," UWM forward Matt Tiby said. "I was so happy."
Only seven No. 15 seeds have ever upset a team seeded No. 2, including Florida Gulf Coast shocking Georgetown last year. But don't tell the Panthers they have nothing to lose going up against Villanova, the Big East regular season champions.
"We definitely have something to lose -- we have a game to lose," UWM guard Steve McWhorter said. "It's another 40 minutes we have to play. We don't go in ever expecting to lose a game. I'm expecting to win."
Jeter has been on both the favorite and the underdog side of early NCAA tournament games. He made the NCAA tournament four times in four years as an assistant coach under Bo Ryan at Wisconsin and led the Panthers to a first-round upset of Oklahoma in 2006.
"I understand how these first games are," Jeter said. "That bigger team is just making sure they survive and advance. For us, we want to go out there, have fun and shock some people.
UWM has only been one-and-done in the NCAA tournament once in three prior trips, making the Sweet 16 in 2005 under Bruce Pearl.
But the Panthers have never been this big of an underdog. That's quite alright with them, as UWM has been counted out all season long, especially after an 80-58 loss on Feb. 25 to an Illinois-Chicago team that was 0-14 in the Horizon League at the time.
"We are definitely going in there with a chip on our shoulder," Aaron said. "We fought through a lot of adversity this season and we're going to keep that same fight and determination through this tournament. Anything can happen. You have to be the best team for 40 minutes. We're going to go out there and leave everything on the basketball court."
As the celebration eventually died down, Jeter left to begin studying film of Villanova. Aaron and a few of his teammates gathered in the hallway outside the restaurant, net still around his next.
But the biggest indicator of UWM's mindset came from Tiby, the Kirkwood Community College transfer that is a major reason the Panthers went from 8-24 and 3-13 in the Horizon League last season to the NCAA tournament in 2014.
His trademark long hair now shaved off, Tiby said, "I've already flipped the page. I'm already back to business."
This story would be complete no matter what the result Thursday. But UWM didn't come this far to bow out quietly.
"We feel pretty good," Jeter said. "We're pretty healthy. The other thing is you have to be playing good basketball, you have to be hot and making shots. We're doing that. The other thing is you have to have that desire to compete and win.
"Our team definitely has that desire. You put that together and catch a few breaks along the way, I think our team is ready to do that."
Follow Andrew Gruman on Twitter
---